In many of our houses, the once modest kitchen has evolved into the central gathering place or 'heart' of the home. In fact, it's now a multi-functional room — as the kitchen design experts over at Harvey Jones acknowledge: "your kitchen isn't just a place to cook. It's a place to welcome friends and loved ones; to eat, laugh, relax, and spend time together."
However, in order to be a place suited for all these purposes, your kitchen must look the part. To that end, here are three design tips to help make this all-important room more inviting.
1. Keep things light and bright
Lighting is transformative. Whether natural or artificial, it can have a huge effect upon the warmth, appeal, and ambience of a room's interior design. No friends, guests, or family members will want to gather in a dark and gloomy space, so the more light that shines in the kitchen, the better.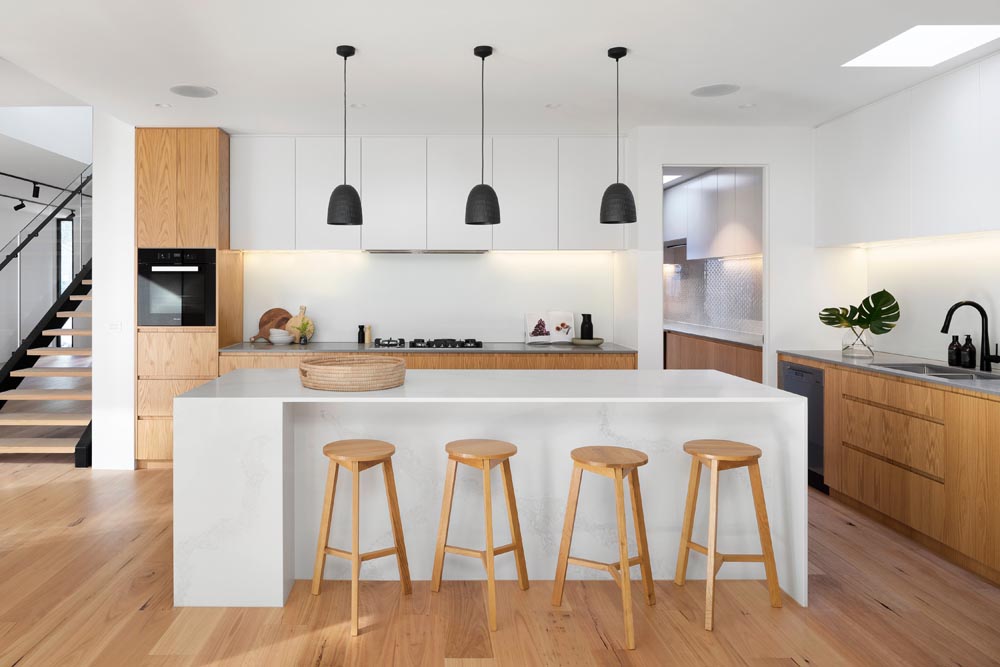 Home and Gardens observes that there are three main types of lighting in a modern kitchen: task, mood, and feature lighting, and "the most successful kitchen schemes include all three." So, when designing the heart of your home, include a combination of these fixtures or adaptable LED bulbs for a bespoke glow to match the occasion.
Complementary lighting can be particularly effective when combined with a suitable colour scheme — a powerful tool for creating a specific atmosphere and mood. This method really shines when redesigning a small or awkwardly shaped kitchen. Interiors with white or neutral tones reflect light, enhancing the apparent size of the space — great if you want to host a party or other social gathering in your kitchen but don't want your guests to feel cramped.
2. Make it open-plan
An open plan kitchen, in its simplest form, is an architectural design in which the typical functional kitchen is merged with other usually separate areas in the home. Depending on the layout of the house, the kitchen might connect to the dining room, living room, or another communal area — creating one large, multifunctional space, ideal for cooking, entertaining, and spending quality time with friends and family.
Some homeowners may find it helpful to create distinct zones within an open floor plan kitchen. 'Broken plan' living, as Real Homes writes, "is the new 'open plan' living. It's about creating distinct zones within an open plan layout with different floor finishes, split-level flooring and partitions, such as half-walls, bookcases, glazed doors or screens."
For busy families and entertaining enthusiasts, 'broken plan' influences can be useful for defining key areas of living and restoring the sense of purpose and privacy that can become easily lost in large, open plan homes.
3. Select low-noise appliances
Noise in kitchens is inevitable. As the heart of the home, it's normal, not to mention comforting, to be surrounded by endearingly domestic sounds, like the whistling of a kettle, or the soothing hum of the oven — especially if it's filled with delicious, home-baked goods.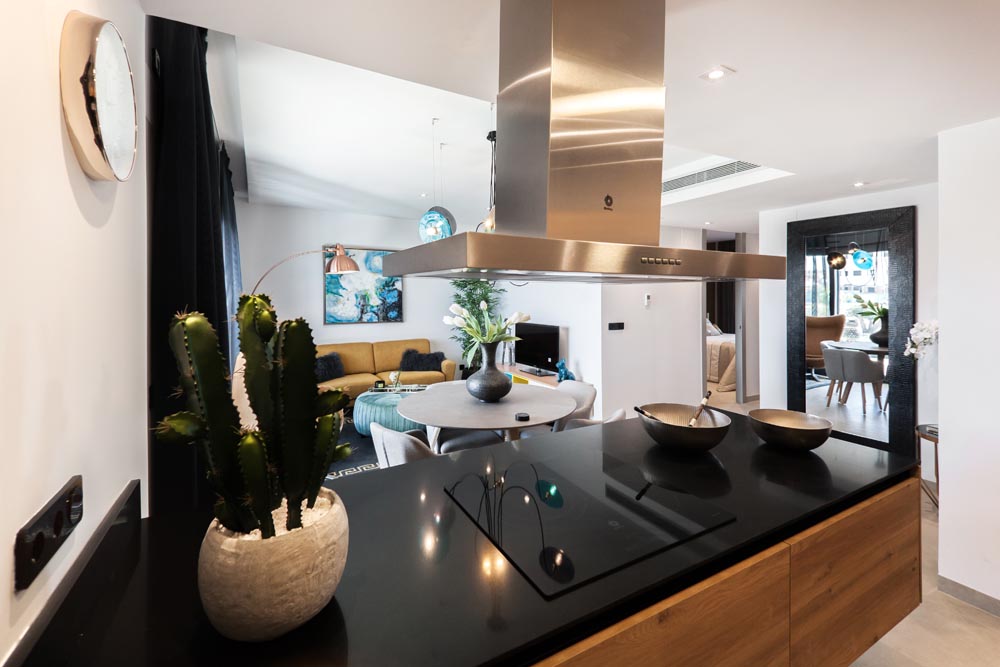 However, the noise from some appliances can drown out social ambiance and destroy a room's potential as a social hot spot. Therefore, if you have the means to do so, investing in low-noise equipment can make a surprisingly large impact on your kitchen's hosting capabilities.
The organisation Quiet Mark, "acoustically tests products to enable consumers to easily identify quieter products for the home, workplace and public spaces which will benefit health and wellbeing." Under its extensive list of certified low-noise products, you'll find recommendations for ultra-modern, whisper-quiet appliances from trusted, recognisable brands — from air fryers and coffee grinders, to dishwashers and laundry appliances.