I have wrote a post before about some amazing zoo ads I have ever seen. But today, I found another top-notch one, which totally blow me off. Hence I decided to put it in a separate post.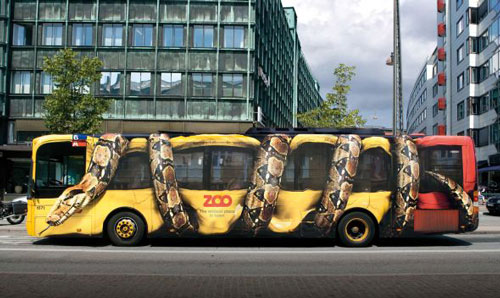 Giant constrictor snake squeezing complete Copenhagen city bus.
The snake look so real for me. Certainly makes me want to hop on the bus and go to the zoo!