Hey there, pillow enthusiasts! Tired of boring home decor? It's time to add a dash of fun to your living space with these playful chip-inspired pillows. Imagine your couch adorned with pillows that look like your favorite bags of chips – Cheetos, Doritos, Lays, and more! These eye-catching pillows not only boast high print quality but also feature vivid colors that bring the spirit of snacking right into your living room.
One of the standout features of these chip-inspired pillows is their exceptional print quality. The intricate details of each chip bag design are beautifully captured, resulting in pillows that look almost like the real thing. Plus, the vivid color tones add a pop of excitement to your home decor, making these pillows the ultimate conversation starters.
But it's not just about looks. These chip-inspired pillows are crafted with comfort in mind. They offer the perfect balance of softness and support, making them ideal for lounging and relaxing. Whether you're using them as decorative accents or for a quick catnap, these pillows are sure to add comfort and charm to your home.
This post may contain affiliate links. If you make a purchase, Design Swan may earn an affiliate commission. Please read our disclosure for more info.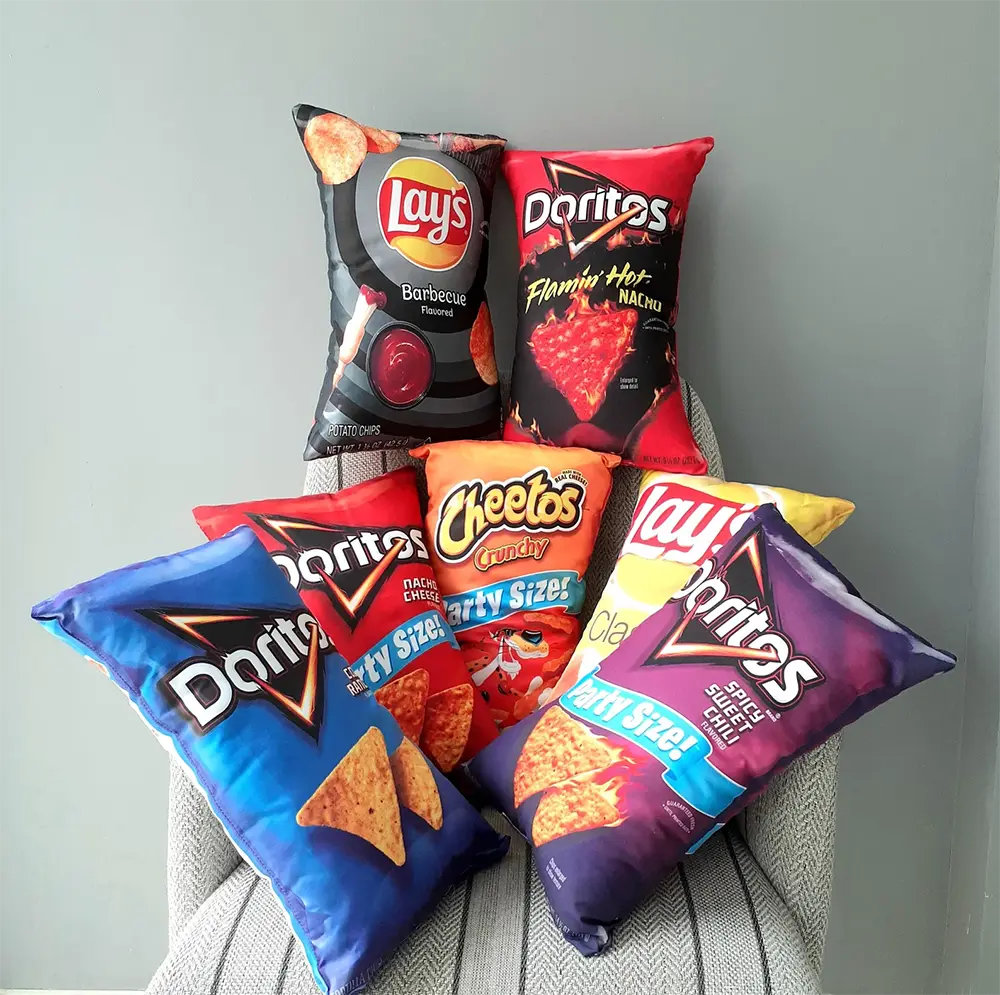 Not only do these pillows bring a playful twist to your decor, but they also celebrate the joy and nostalgia associated with indulging in your favorite crispy snacks. Place them on your couch, bed, or even in your home theater for a cozy and snack-inspired ambiance.
So, say goodbye to mundane home decor and embrace the playful side of life with these chip-inspired pillows. With their high print quality, vibrant colors, and delightful designs, they are sure to spice up any living space. Get ready to turn heads, ignite conversations, and enjoy the cozy comfort they provide. It's time to bring a touch of snack-inspired whimsy to your home! [Buy from Etsy]