Designed and handcrafted by Italy-based ceramicist Marina (of Tramai Ceramics on Etsy), these adorable, one-of-a-kind box palettes, brush rests, yarn bowl or pin cushion are the perfect little companions for your art studio or home.
Each ceramic creature is hand-sculpted from Tuscan white clay and hand-painted to feature cute faces and colorful details. Marina's box palettes doesn't only look cute but is very functional. Each box palettes comes in two parts – the upper part is the lid that can also be used as a water bowl, and the lower part is the palette. The palette set also has a matching animal brush rest. When they are not in use, you will have a cute turtle or whale family on your desk.
This post may contain affiliate links. If you make a purchase, Design Swan may earn an affiliate commission. Please read our disclosure for more info.
Ceramic Palette and Brush Rest, Sea Turtle Shaped. [buy here]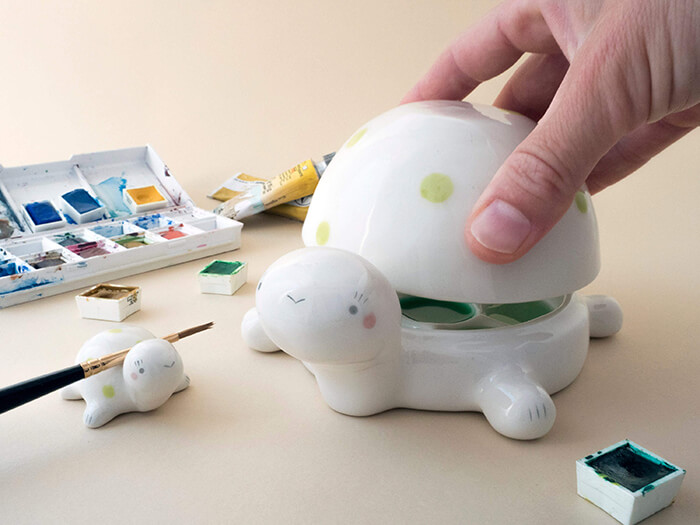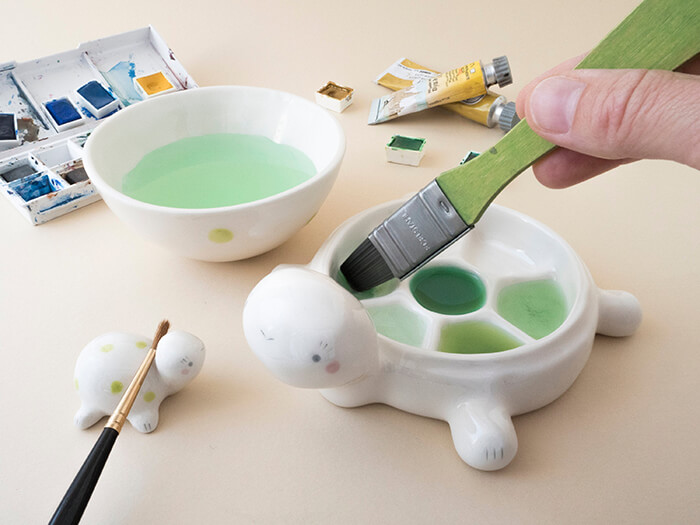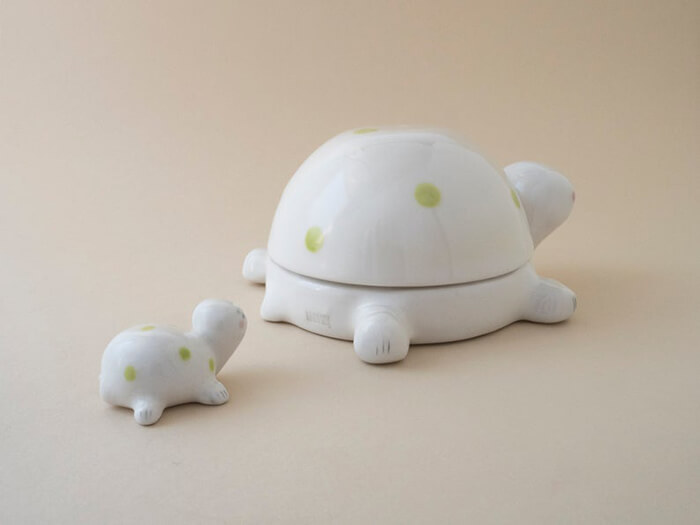 Ceramic Palette and Brush Rest, Bunny Face Palette [buy here]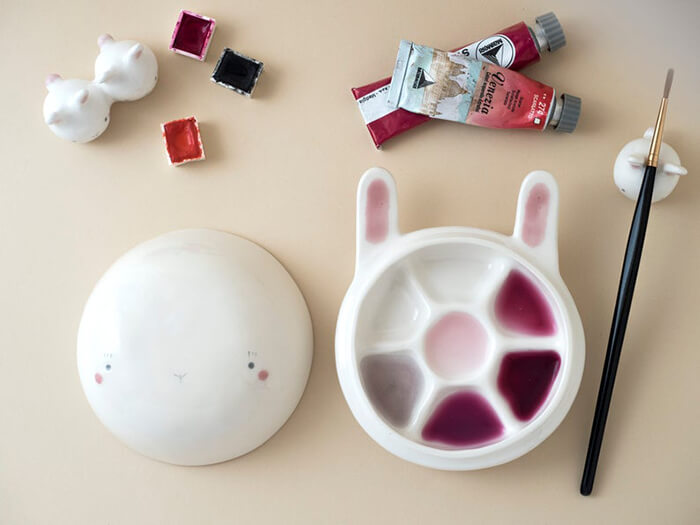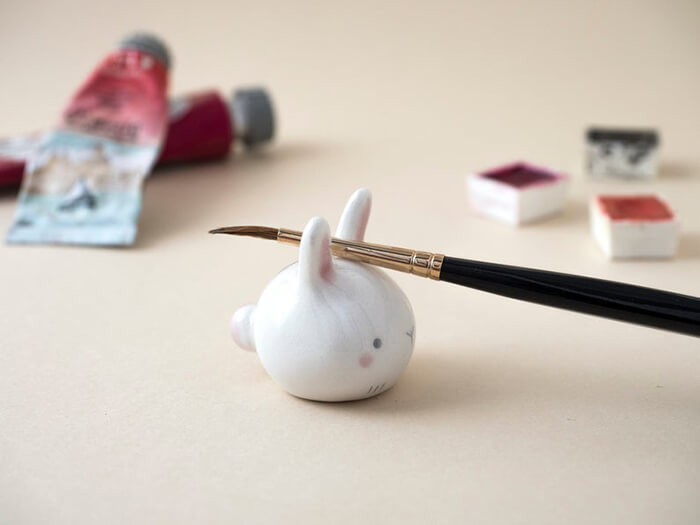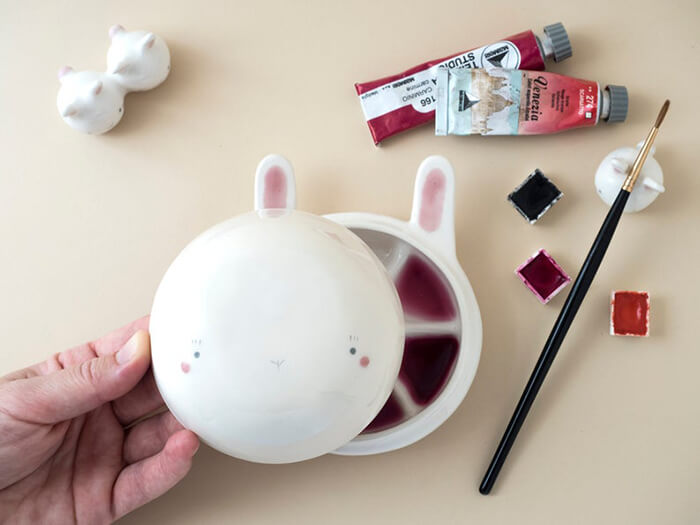 Ceramic Palette and Brush Rest, Whale Shaped [buy here]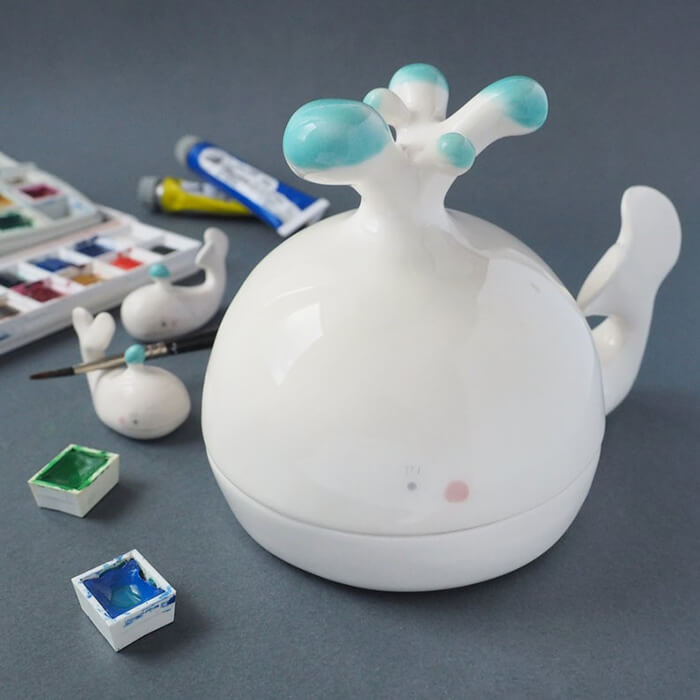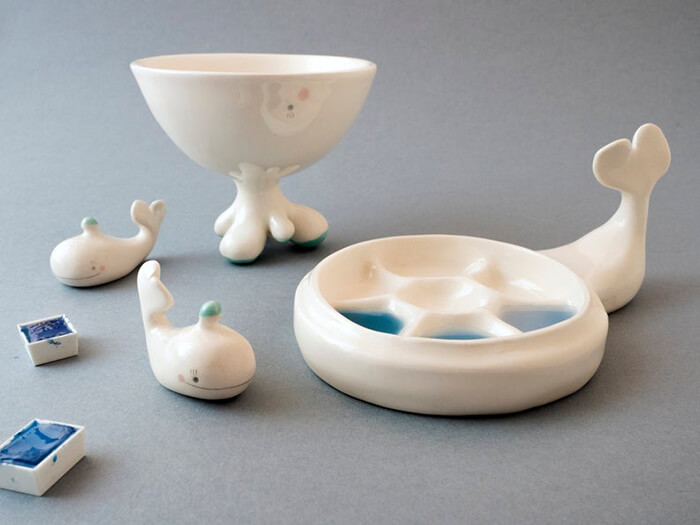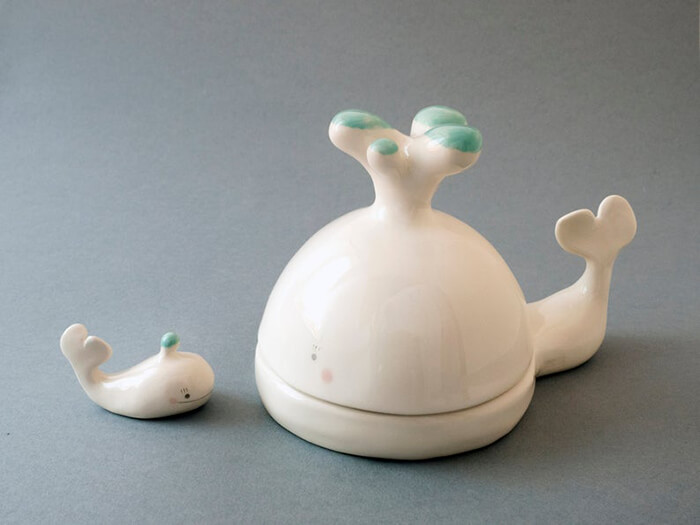 If you worked with many brushes at the same time, then the hedgehog or crocodile brush rest are there for you. You can hold at least 5 brushes at one time.
Hedgehog Brush Rest [buy here]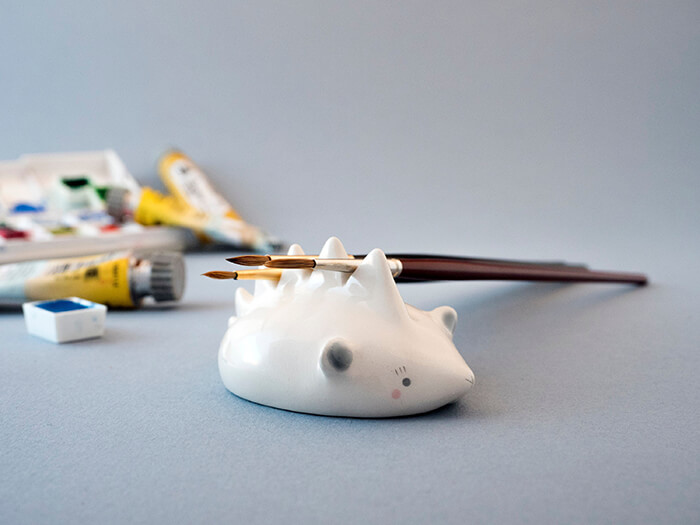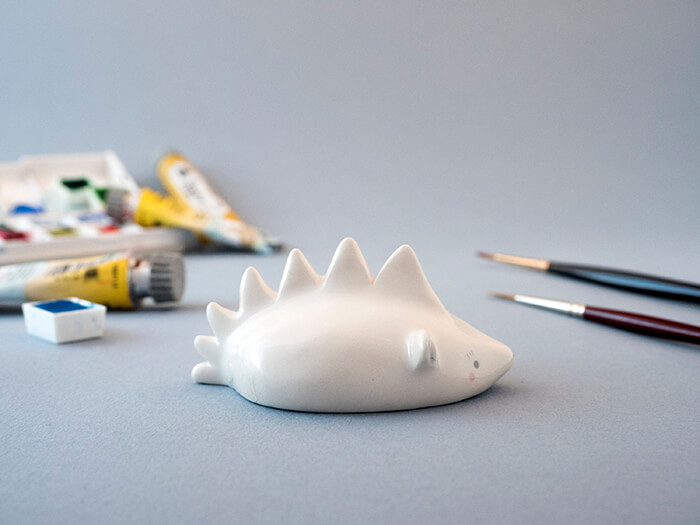 The yarn bowl and pin cushion is perfect for someone like sewing or knitting. I like the yarn bowl a lot. The cute sheep can definitely help to hold your yarn while working and rest your needles.Especially love the design of slit to pass the yarn.
Ceramic Crocodile Brush Rest [buy here]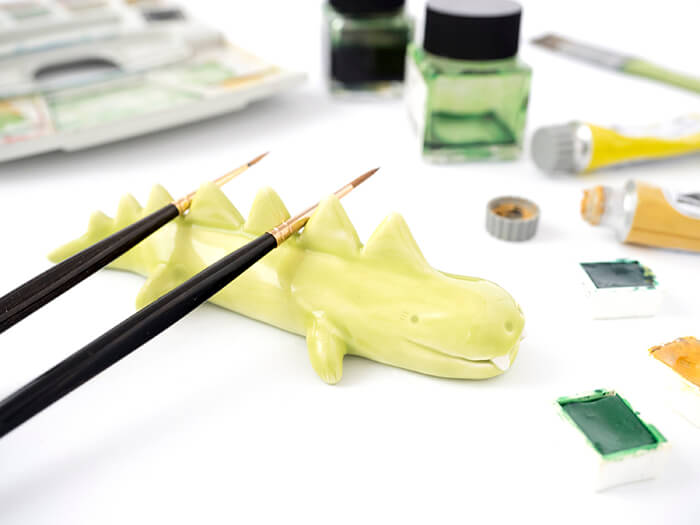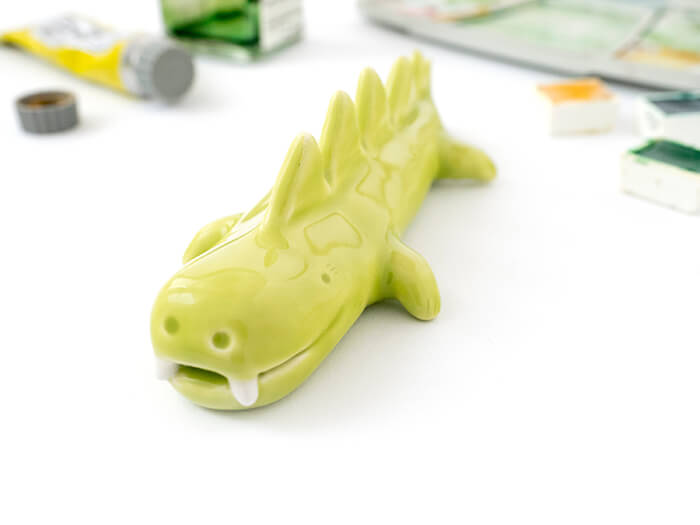 Ceramic Yarn Bowl Sheep Shaped [buy here]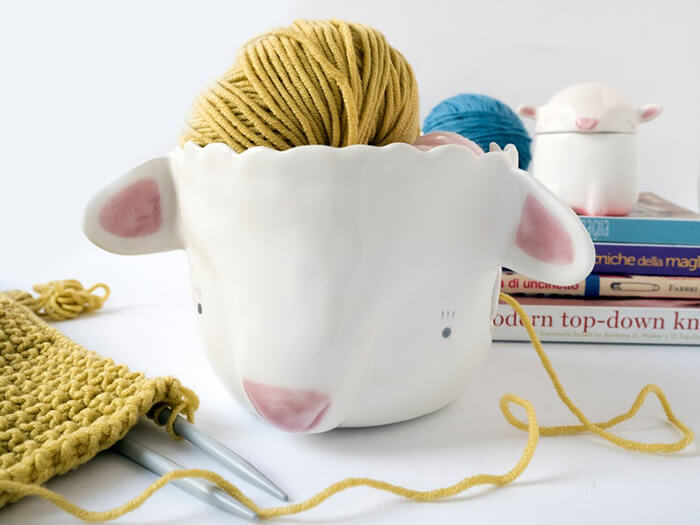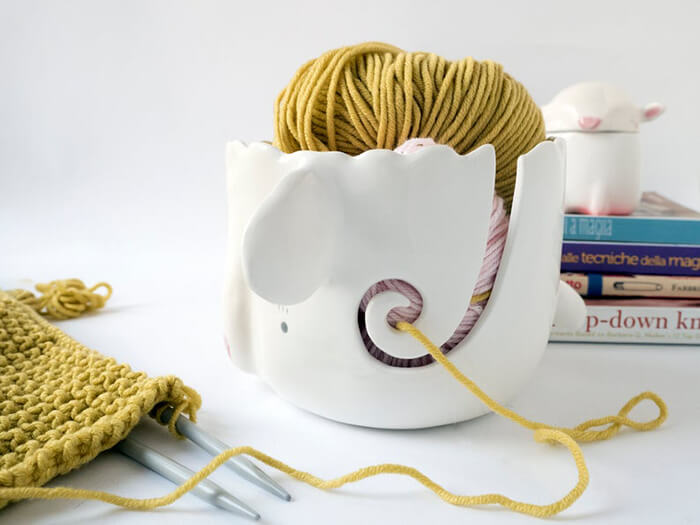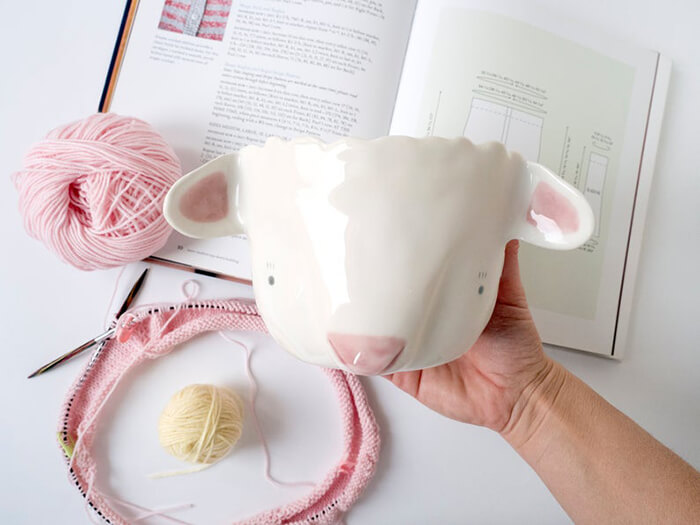 Sewing Pin Cushion Sheep shaped [buy here]