Sometimes you fall in love with a house despite its small bathroom size, as there may be some other strong qualities you don't want to pass up. Fortunately, there are several things you can do to make your tiny bathroom appear larger and more functional. Here are a few options to consider.
Decorate in Neutral Colors
Avoid the temptation to paint your bathroom lavender or neon red. Instead, use white or neutral shades to brighten the walls and ceiling. Dark flooring is fine for contrast, but you might want to add pastel decorative elements, such as a bathroom mat, shower curtain, and towels. Window blinds or curtains can be more expansive to make a small window appear larger, or a big window may be accented by a soft-colored valance rather than curtains to let in more light.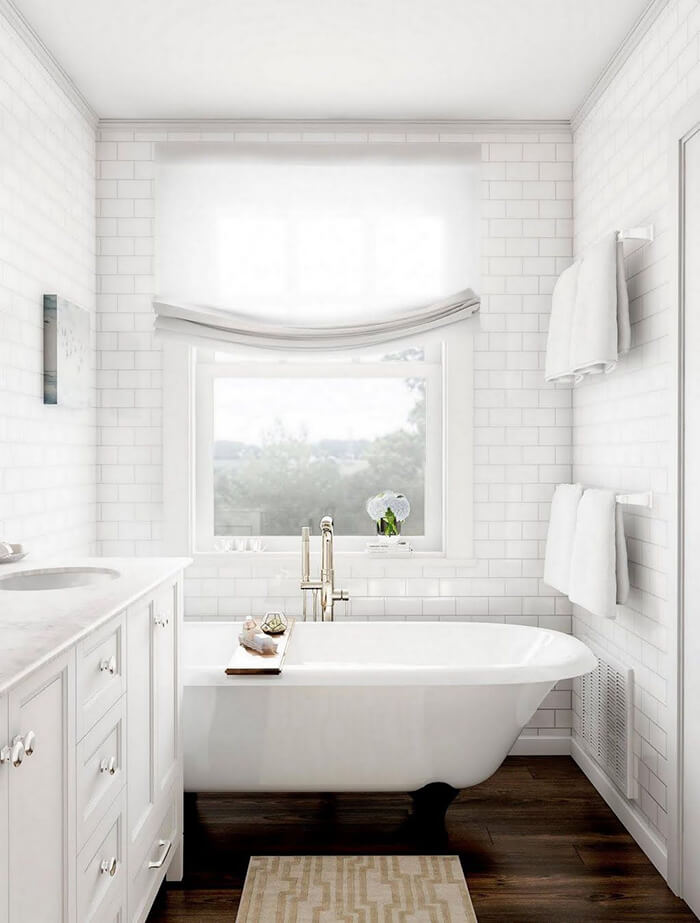 Emphasize Brightness
In addition to decorating in light hues, add brightness to open up a small bathroom. Overhead lights and wall sconces help to illuminate a small room. Update your vanity mirror with decorative bulbs, or take a more contemporary approach by using creatively-lit mirrors that may be frosted, back-lit, or framed in edging illumination by progressive companies like Clearlight Designs.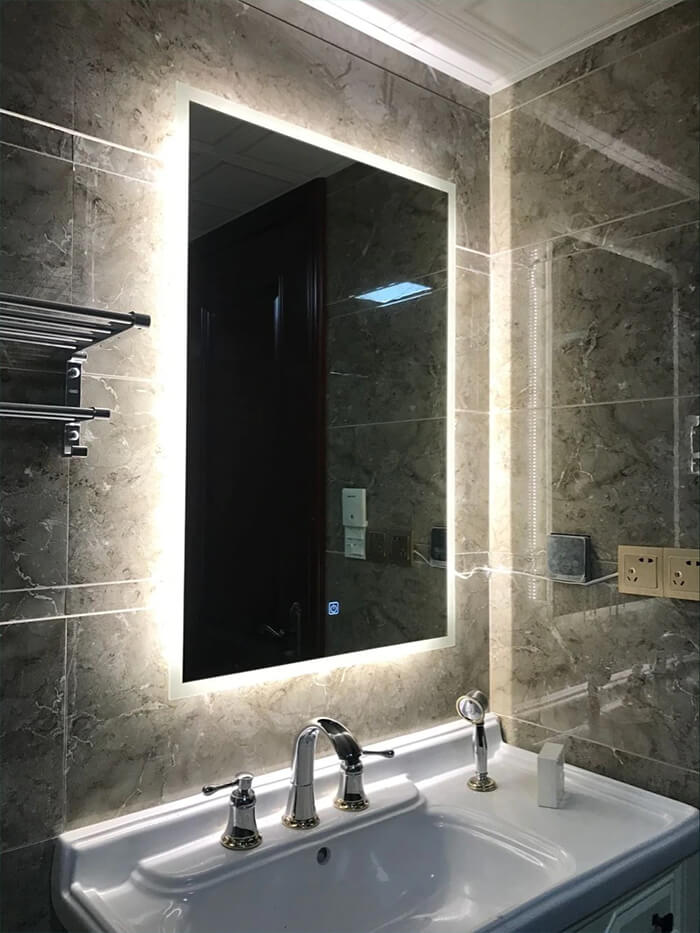 Eliminate Clutter
Remove anything that is not truly needed in the bathroom. Step stools, stand-alone shelving or cupboards, towel stands, or laundry hampers can be stored elsewhere or may not be used much. Keep the bathroom vanity clear of cosmetics and grooming aids by storing them in drawers or built-ins. If you have a medicine cabinet, a recessed one will take up less open space. Even accessories like plants or candles may take up valuable space that makes the room feel more crowded. Use decorative wall art sparingly.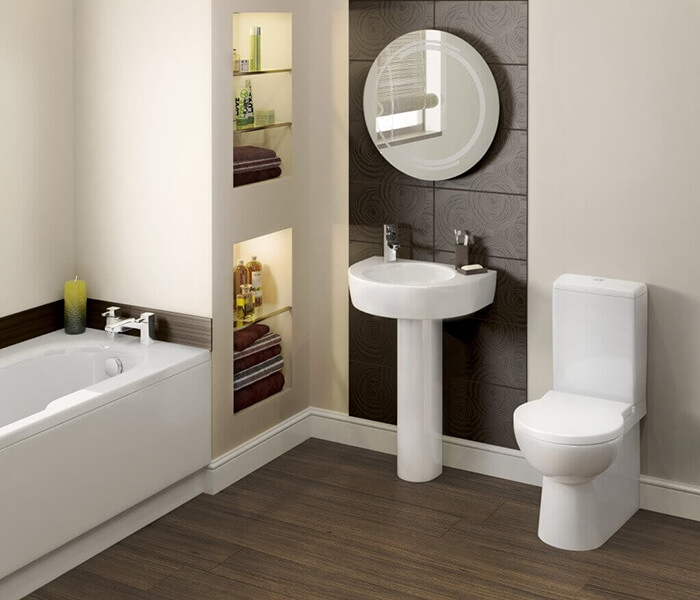 Buy Small Appliances
When renovating a small bathroom, opt for a smaller size toilet, tub, and sink. While you don't need to choose the smallest styles, look for items that will fit neatly in the bathroom without taking up too much space and making the area feel cramped. Unless extra storage is essential, consider a pedestal sink instead of one with a vanity, or choose an open-leg design. Some sinks can be installed right into the wall without a base cabinet or legs to make a bathroom feel even more open and accessible.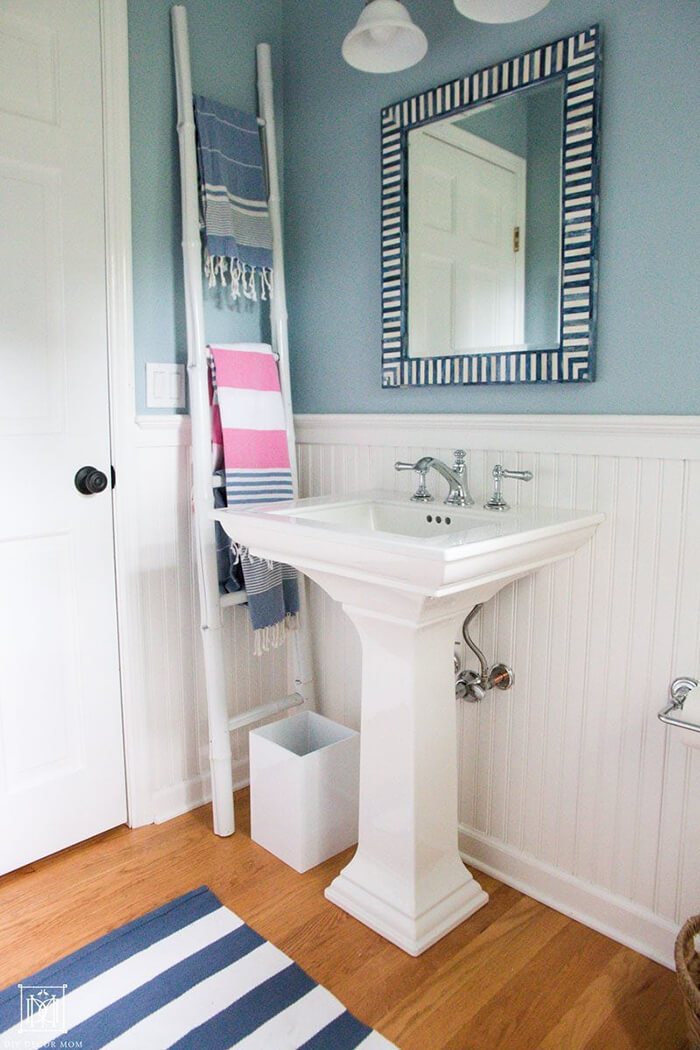 Combine Functions
You may be able to install a towel rack behind and above the toilet instead of using a cabinet or shelving for linens. Some homeowners prefer using a bathtub with a built-in spray shower and hose instead of a separate adjoining shower. You might choose either a tub or a shower to save valuable space.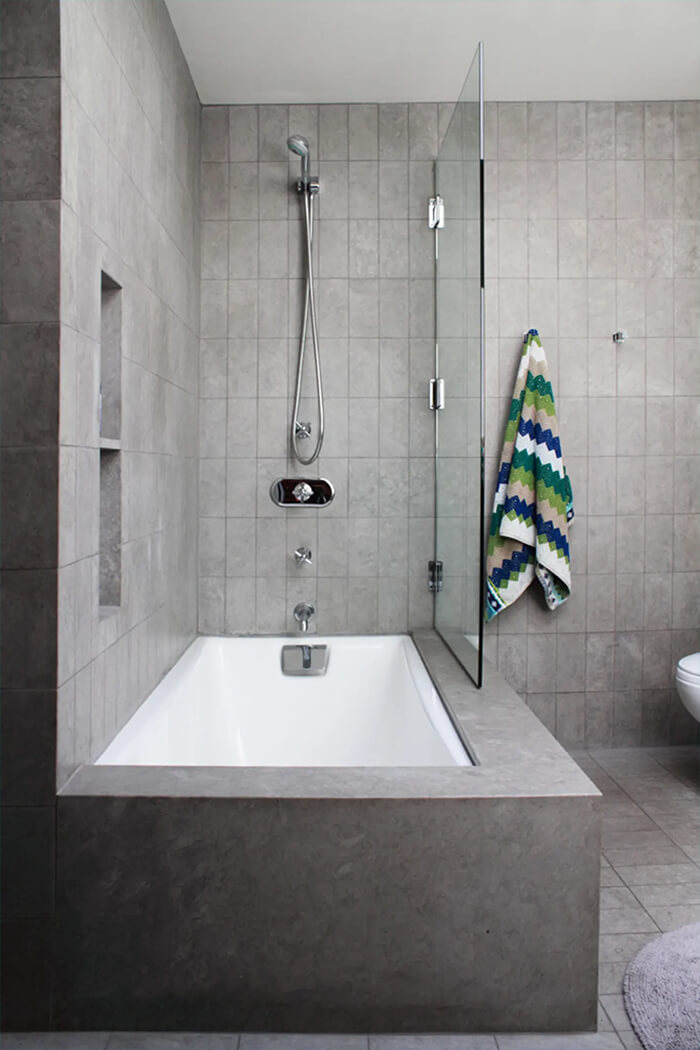 Maintain a Clean Environment
A sink littered with groomed hair, a tub draped with wet towels, or a lingering damp odor can make a small room feel more uncomfortable. Keep the bathroom vented and the toilet clean to avoid unpleasant smells.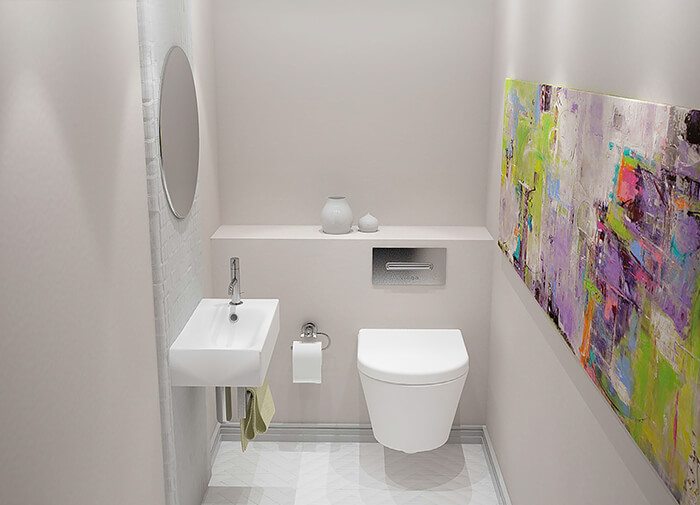 You don't have to spend a lot of money to make your small bathroom welcoming. Smart efforts like these can do the job.