If you are interested in turning your design skills into a profitable business, consider starting your own graphic design business. Take measurable steps towards accomplishing your dream and being a success.
Here are 5 easy steps for starting a graphic design business:
1.Determine Your Services and Pricing
Before you can launch your new graphic design business, you must determine the services you will offer and the pricing. Ensure your business starts in the right direction by considering this information early on.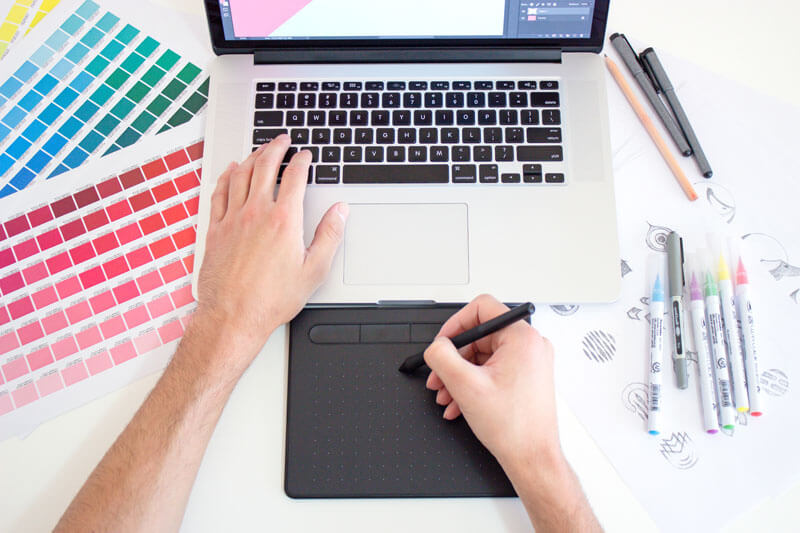 Services You'll Offer
Choose a graphic design niche and become an expert. Ask yourself what aspects of graphic design interest you the most. Do you prefer creating websites or drawing graphics? Do you prefer creating materials for marketing or purely entertainment? What is your preferred style?
Answer these questions to determine your graphic design niche and what services you'll offer. Potential clients will recognize your skills and expertise, which will earn you customers.
Pricing
Decide the pricing for your services. Knowing how much you intend to charge will help you define and reach your target market.
Consider your time, size of the project, and tools required. Also, research other graphic design businesses in your area to compare their prices. Base your prices off your expenses and competition to ensure you charge a reasonable and competitive rate.
2.Make Sure You're Covered
As a new business, it is vital to acquire the necessary insurance that'll protect you. Without the proper insurance, you could find yourself in a pricey mess your new business can't afford to fix. Make sure you and your business are covered by purchasing insurance.
Research different types of insurance available for your business. Professional liability insurance will provide your new graphic design business with the peace of mind it needs to start accepting and completing projects. Discover policies and quotes for insurance that will work best for you and your business.
The proper insurance could mean the difference between your business thriving and dying. Take time to discover the insurance you need to make sure you're covered.
3.Build a Website
A website for your business is the perfect platform for potential clients to learn about who you are and what you can offer. Create a beautiful website for your graphic design business to demonstrate your skills and promote your company.
Research various tools and resources available to learn how to create an ideal website. Choose a clean and easy-to-navigate layout. Select a style that matches the tone and brand of your business. Include important information your potential customers need that'll help them choose you.
As a graphic designer, it is vital to ensure your website is well designed. Use this as an opportunity to showcase your expertise and style.
Build a trendy website that'll effectively grow your business and promote your brand.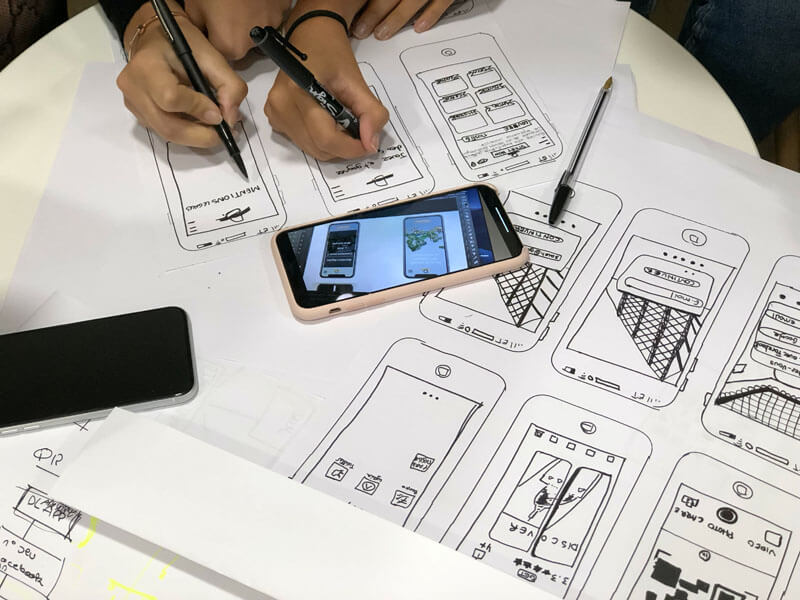 4.Create a Portfolio
Portfolios are essential for artists to be able to exemplify their skills. Potential clients prefer to see examples of past work before they choose to hire a graphic designer. Take time to build a graphic design portfolio that displays your best work and proudest accomplishments.
Review your past projects. Select your work that matches your chosen niche. Compile your favorite projects that capture your style best.
Post your portfolio on your website, share it on your social media accounts, and give it to potential clients to demonstrate your skill and earn customers.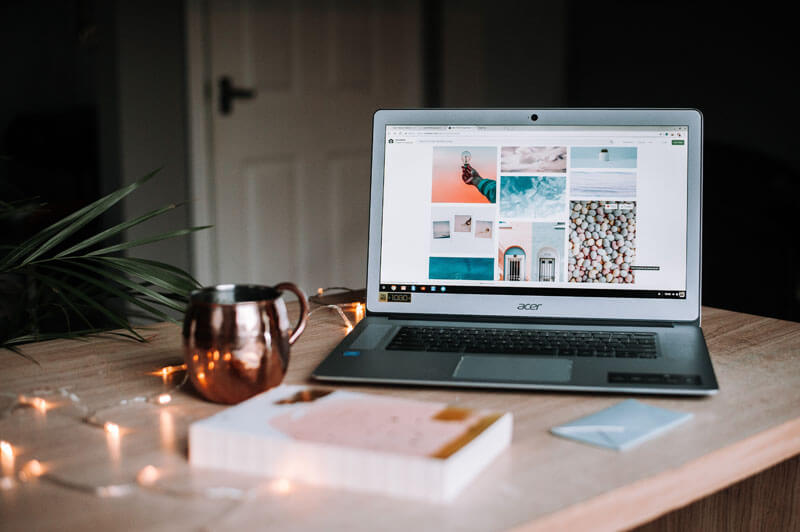 5.Discover Clients
Now that you've defined your business and established your brand, you can start finding clients. Getting started with this step can be difficult, but it is important to continually pursue clients in order to be successful.
Discovering clients can be accomplished in a variety of ways including:
Talking to people at your job
Networking with business professionals
Asking your friends and family to promote your business for you
Advertising and marketing your business
Whatever method you choose for discovering clients, make sure you work hard in this step to establish a client base. Utilize word-of-mouth marketing with every client you earn to grow your business. The more clients you find, the more clients you'll receive.
Starting a graphic design business can be difficult. By following these 5 easy steps, you can ease the process and guarantee success for your dream.