We have been featured many stunning works about birds made out of different papers but today we want to show something different, birds made out of natural materials such as leaves and flowers.
By arranging twigs, leaves, flower petals, and berries, Artist Hannah Bullen-Ryner is able to create stunning portraits of our feathered friends. Originally a painter and a photographer, Bullen-Ryner finds the medium of Landart has allowed her art and her connection to the Earth her soul so needed, to combine.
Each of Bullen-Ryner's pieces comprises locally sourced and foraged materials. Nothing is glued or tethered, which means her work might only last a few minutes before parts begin to fly away with the breeze. Someone might feel sorry that the beautiful art can only exist for short time. But according to Bullen-Ryner "it is the ephemeral nature of what I do that has become like therapy for my soul. I get to put down all my anxieties, my fears, all the chaos from my brain and turn it into something beautiful to honor Mother Nature. I take some photos and then walk or cycle away, leaving it all behind and feeling calmer, more connected, and truly lighter".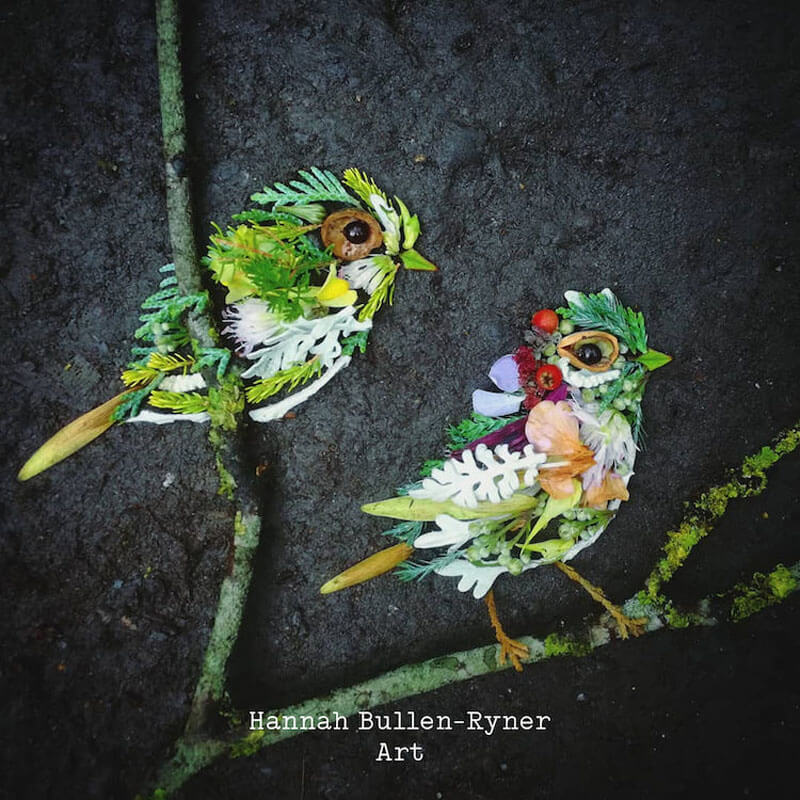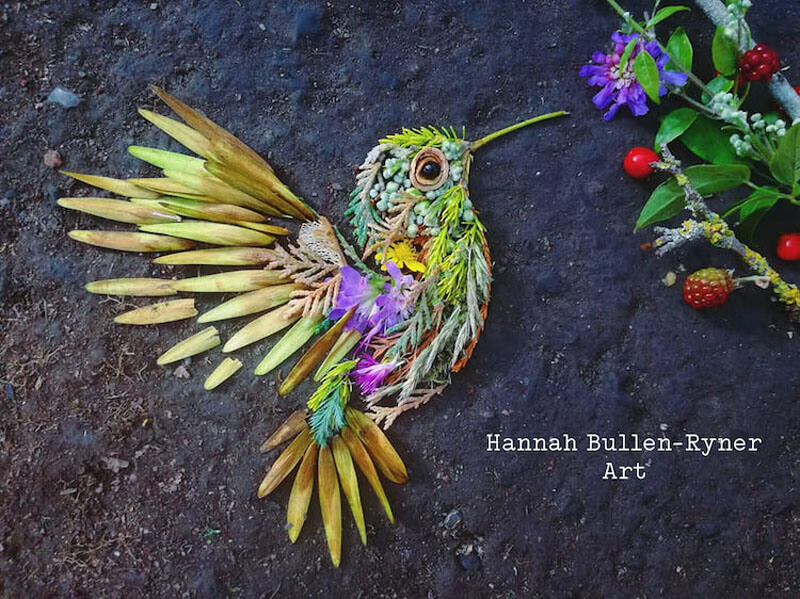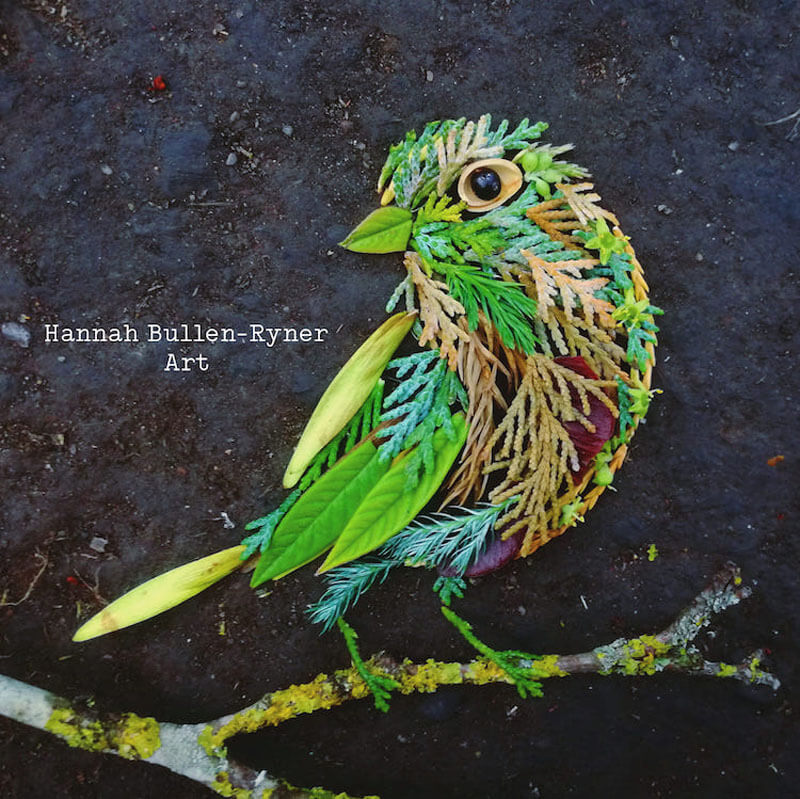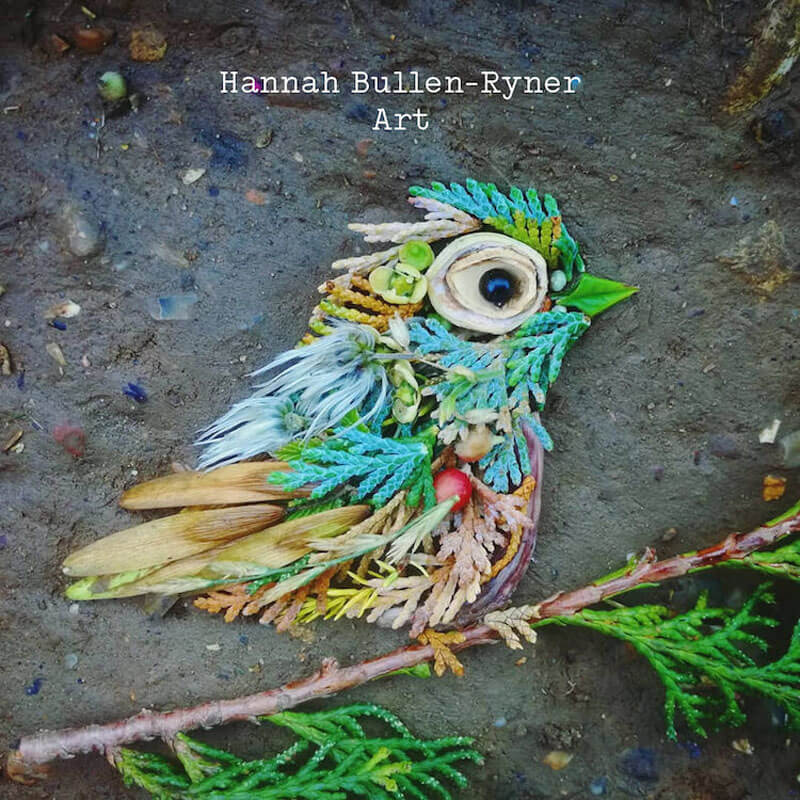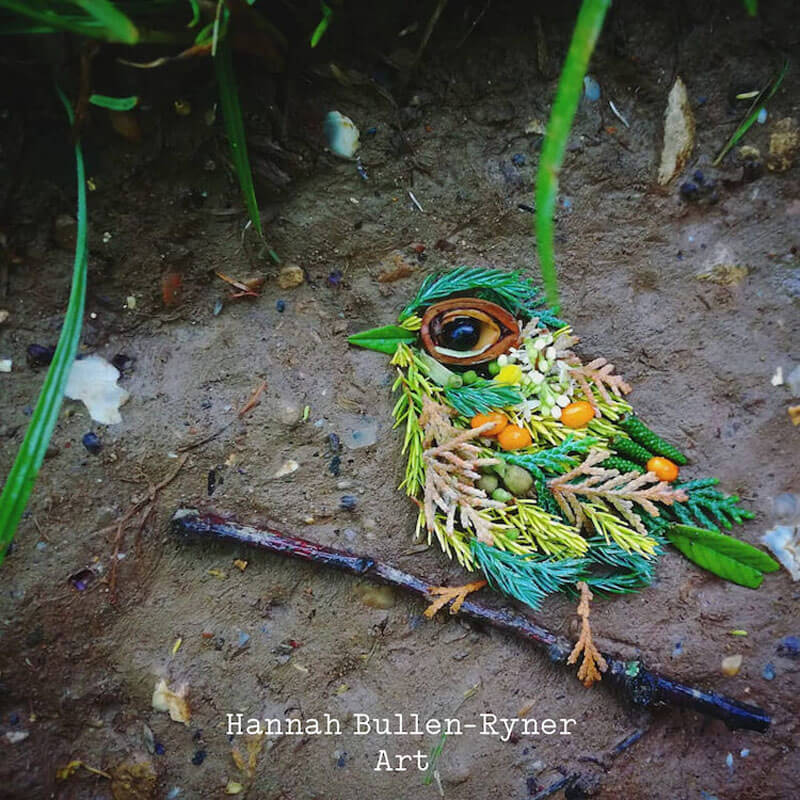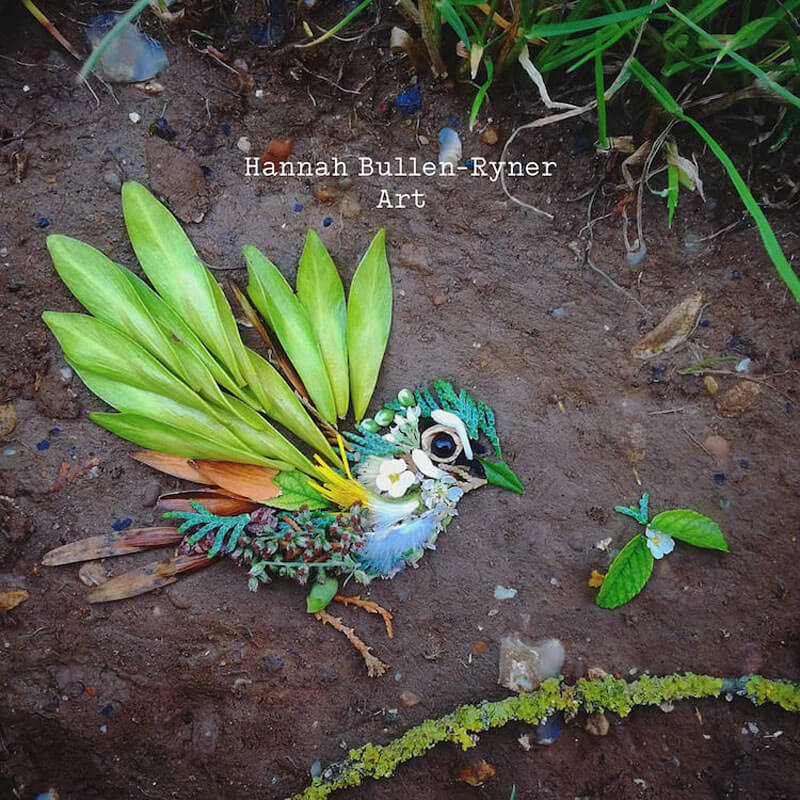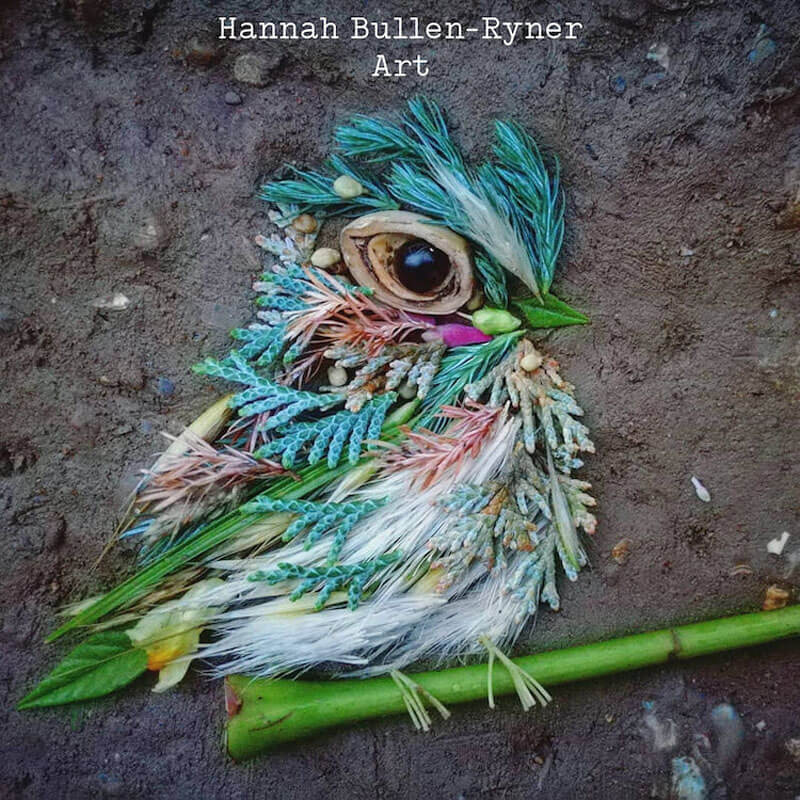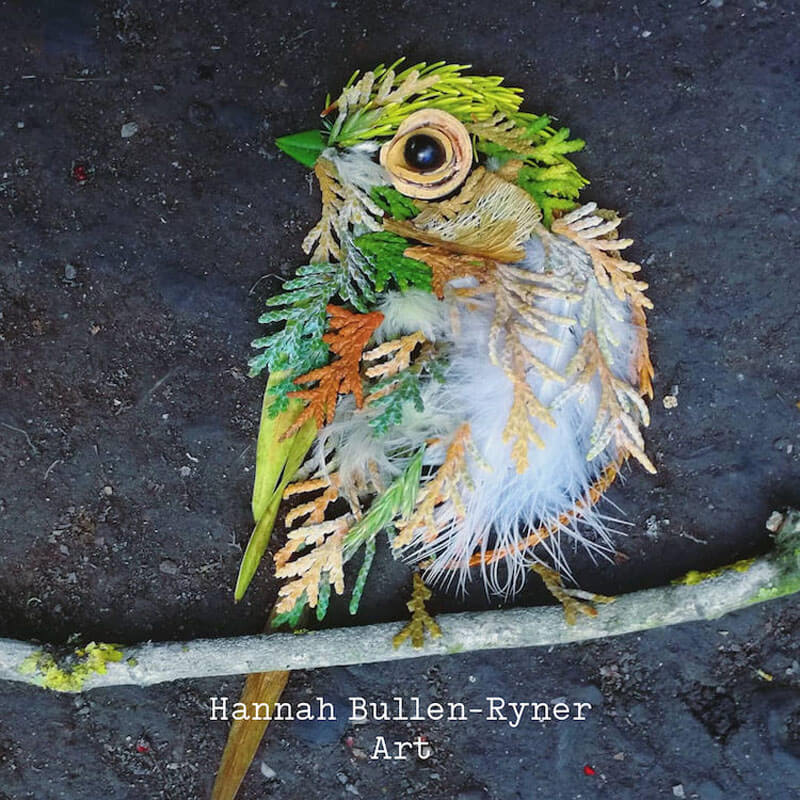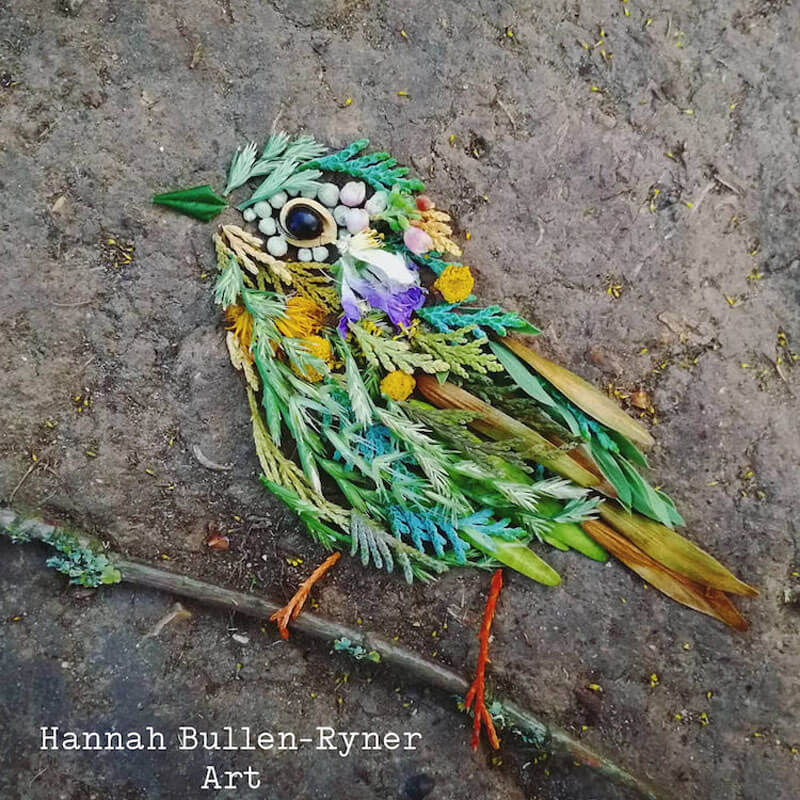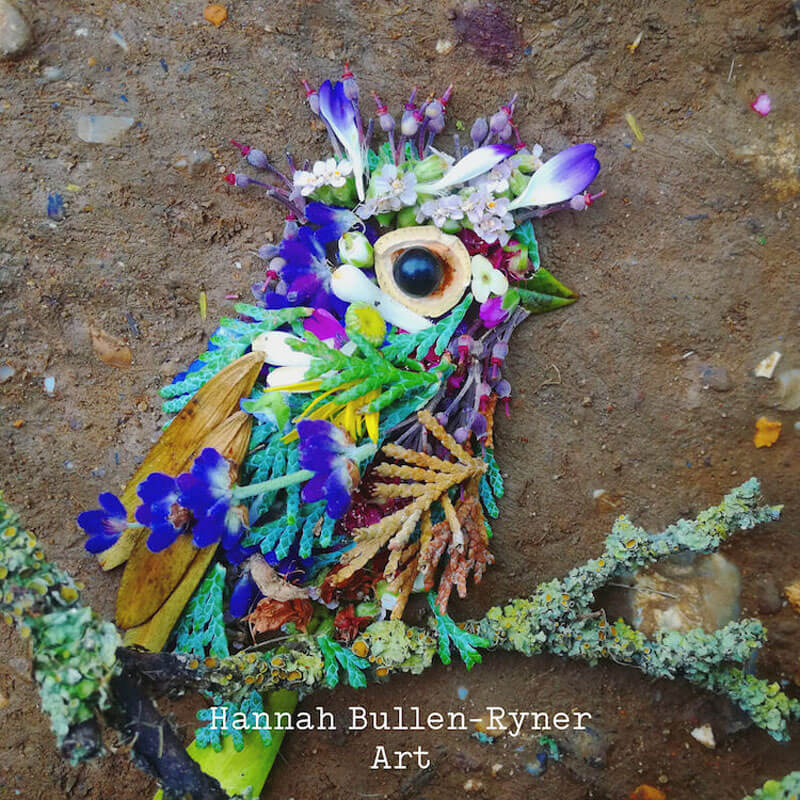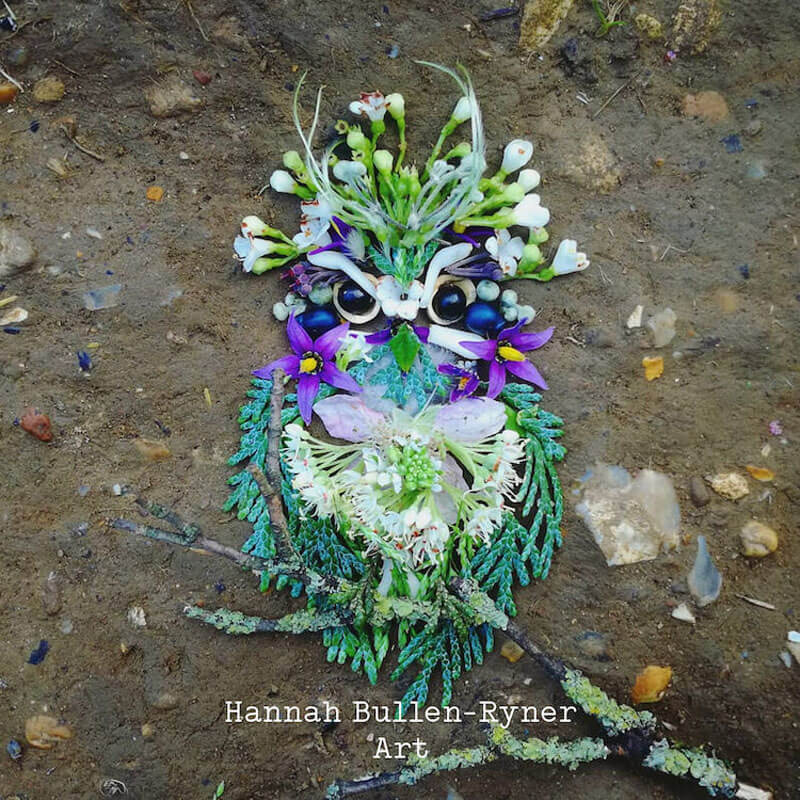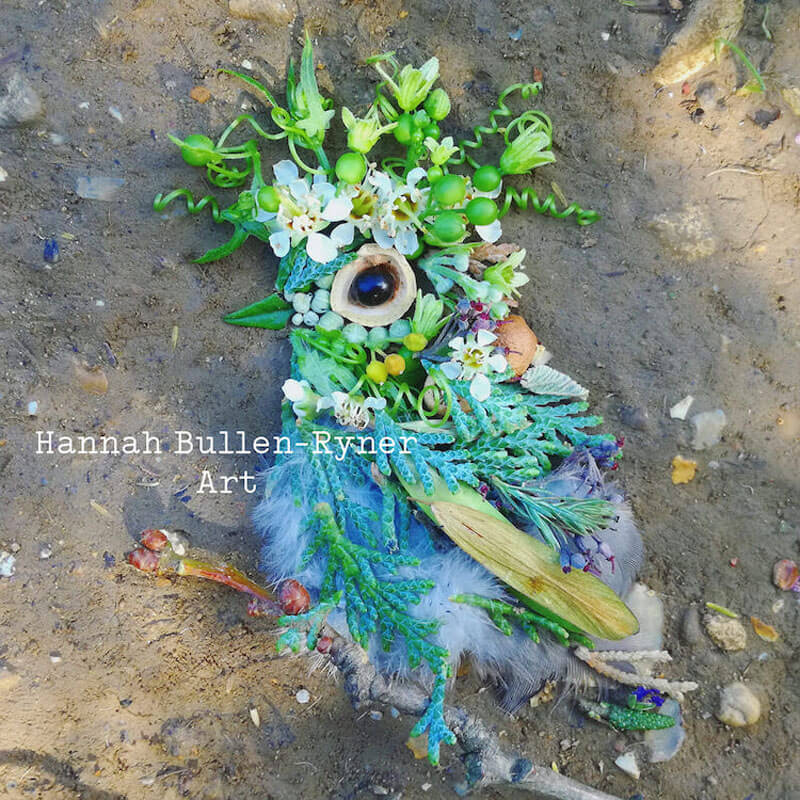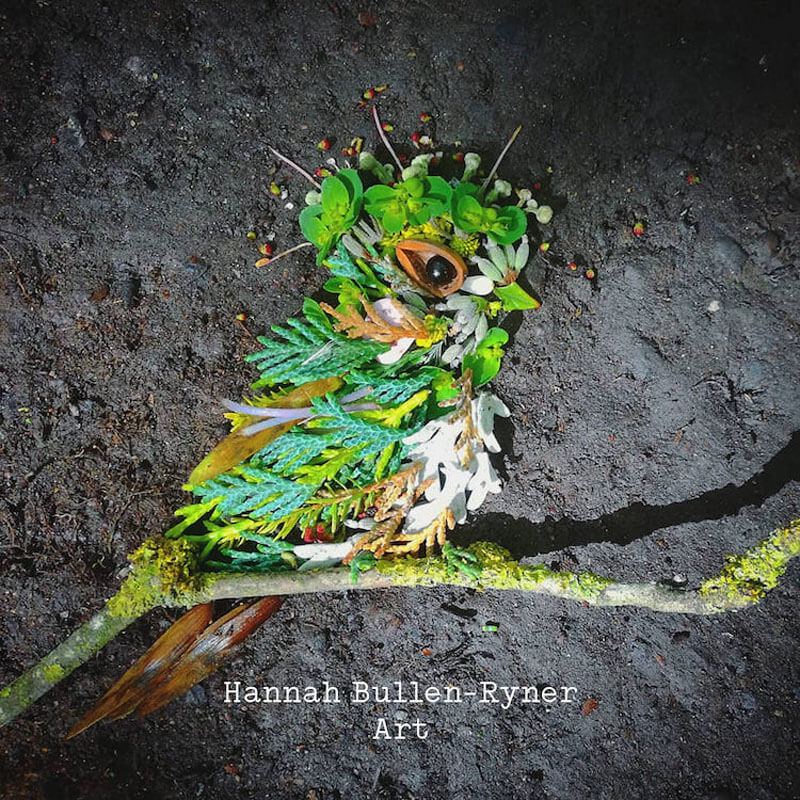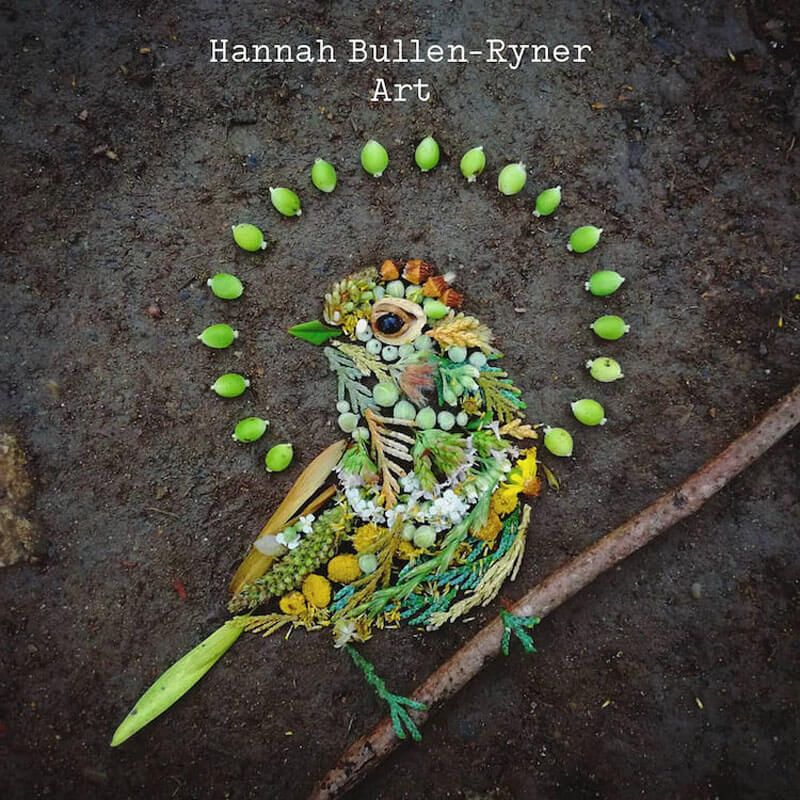 Hannah Bullen-Ryner: Website | Facebook