BBC's new series Dracula, which debuted with the new year, is already bound to draw lots of curiosity just by virtue of being written by the same team that brought us Sherlock and some recent incarnations of Doctor Who.
There are quite debate about the show, Although, personally, I love it, that is not what we want to discuss here. The innovative show's billboard is what we want to show you here.
Bam Stoker's Dracula is a well-known tale, which is why ad executives in the UK needed to get creative when coming up with a campaign for the BBC's new series. The executives at BBC Creative were looking for a fresh take on the classic tale as a way to get viewers engaged in the new series. Located in Birmingham and London, the two billboards are an exciting, out-of-the-box vision that pairs well with the series' dark humor.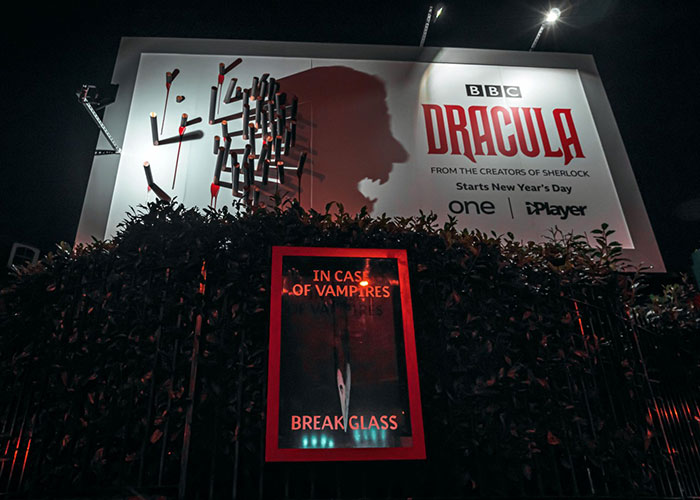 Image credits: bbccreative
On the billboards, the real stakes protruding from their surface. But they are there not only for they are the weapon to against Vampires. Once night falls, a sinister shadow emerges across the billboard. Mouth open wide and fangs out, there's no mistaking the silhouette of the show's lead character. And just to help fight him off, there's even a glass case in front of the sign that states "In Case of Vampires, Break." What's inside? A stake, of course. [h/t: thedrum.com]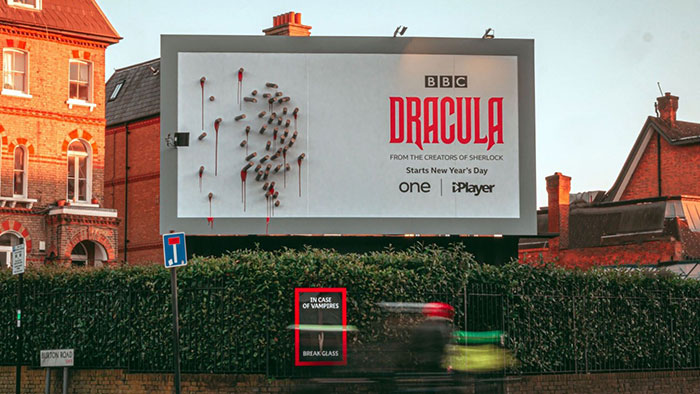 Image credits: bbccreative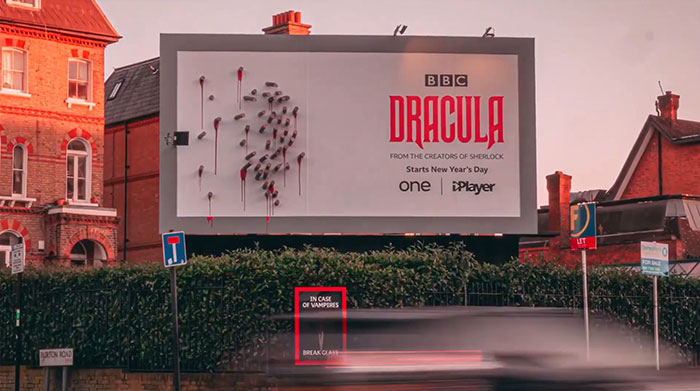 Image credits: bbccreative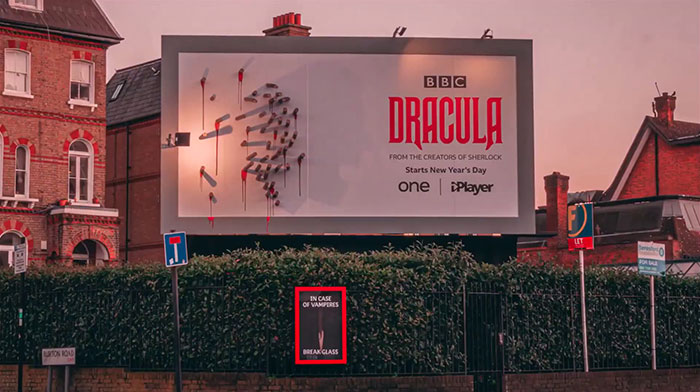 Image credits: bbccreative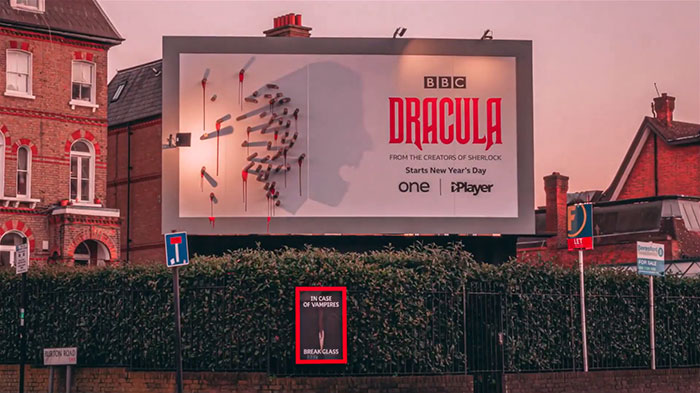 Image credits: bbccreative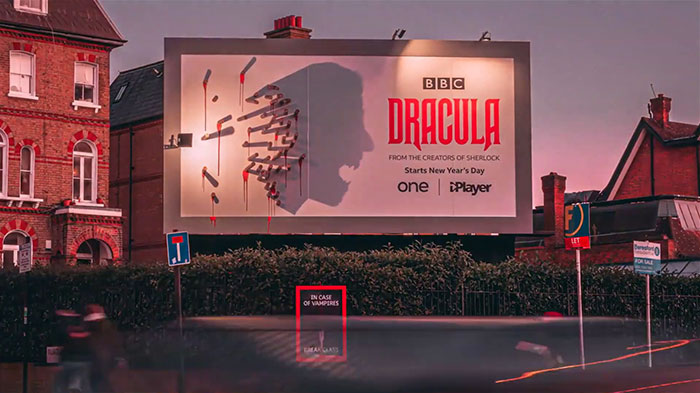 Image credits: bbccreative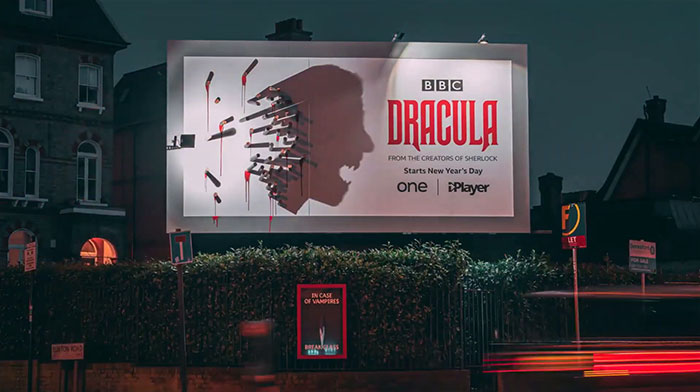 Image credits: bbccreative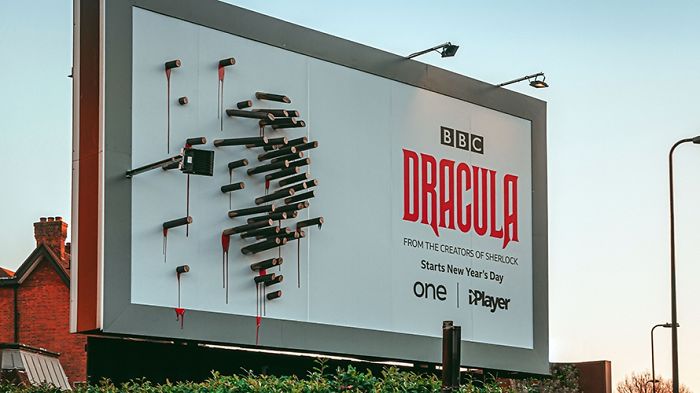 Image credits: bbccreative