As one of the most beloved toy, there are many LEGO inspired homeware. But the majority of them are built of plastic in bold toy-like colors — ideal for a child's playroom. While, this time, the team at LEGO group creates a set of wooden homeware.
The collection was designed together with Danish brand room Copenhagen. It includes picture frames, wall hangers, book racks, and desk drawers. And as how LEGO works, you can stack the desk drawers and picture frames into unique configurations.
Designed with sustainability in mind, the wooden homeware collection is built from red oak certified by the forest stewardship council (FSC) — meaning the wood is sourced from responsibly managed forests. It is not only environment friendly, but also boast a sleek and minimalist design. suiting a range of interiors.
You can purchase these wooden homeware from the Lego site. However, I think it is quite pricy for a picture frame with £89.99 tag.
h/t: designboom.com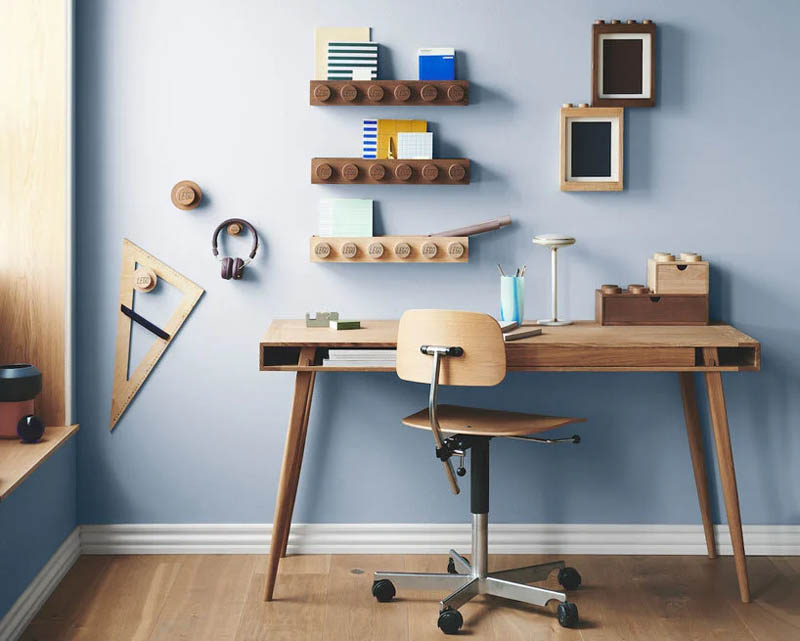 An oversized LEGO brick with 4 studs, featuring a removable drawer to store smaller bricks, toys, stationery or even toiletries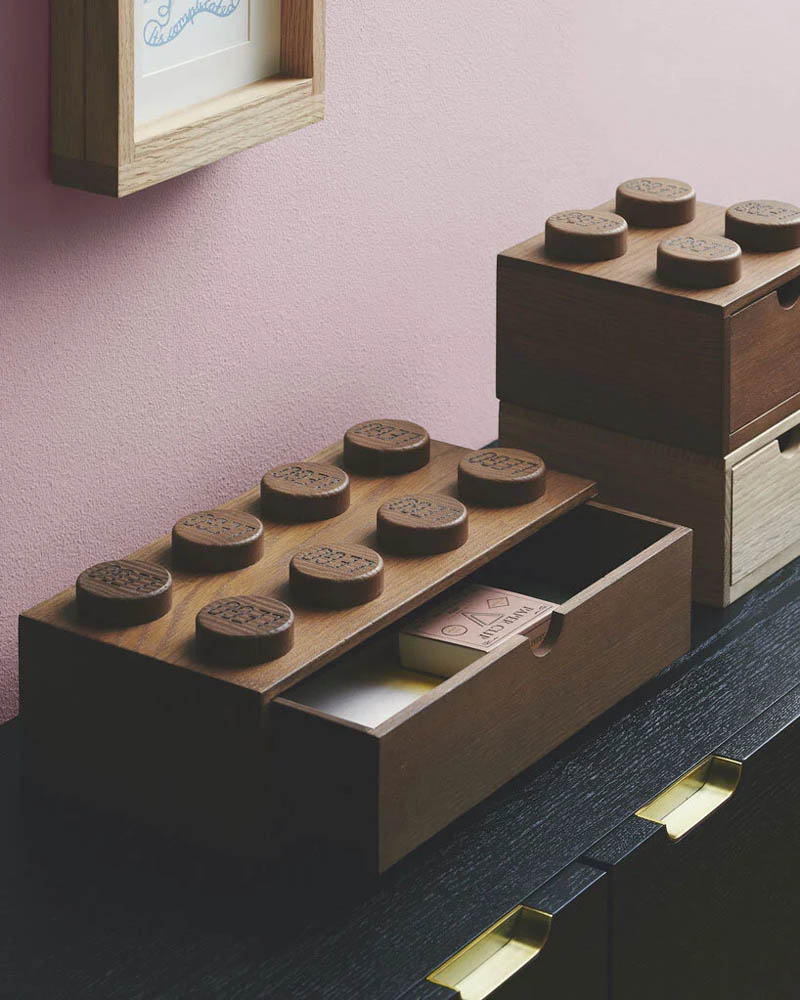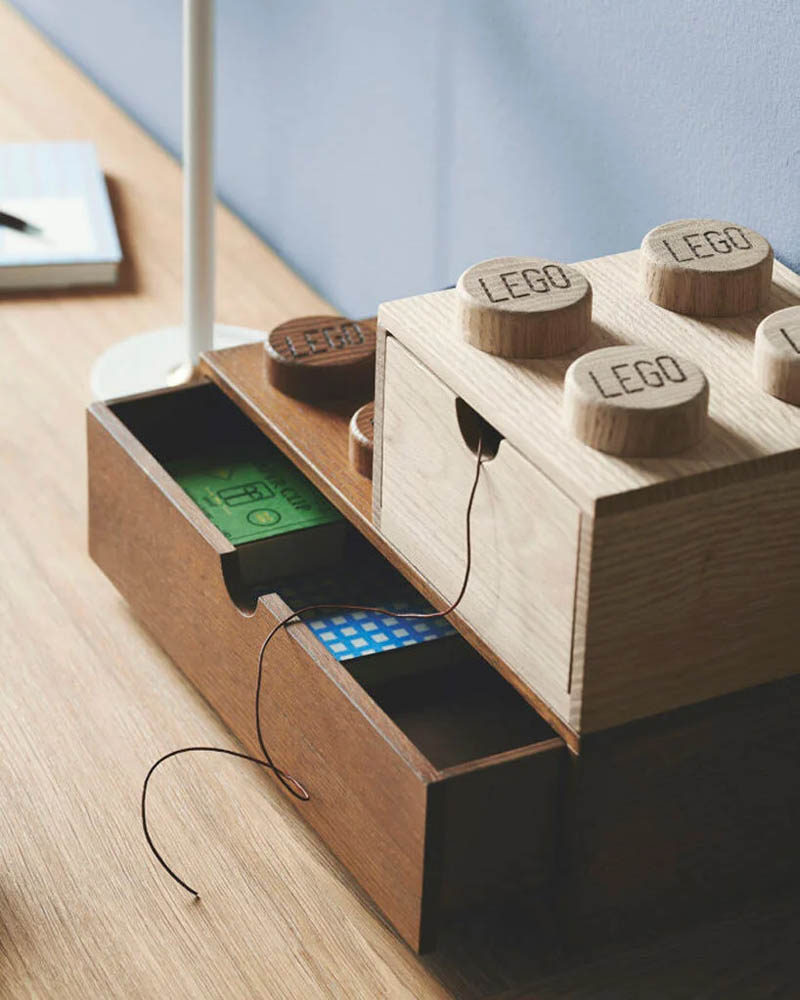 This versatile rack provides the perfect place for kids to keep their books, toys and knickknacks. Fun and practical storage designed to look like an oversized 1×6-stud LEGO brick.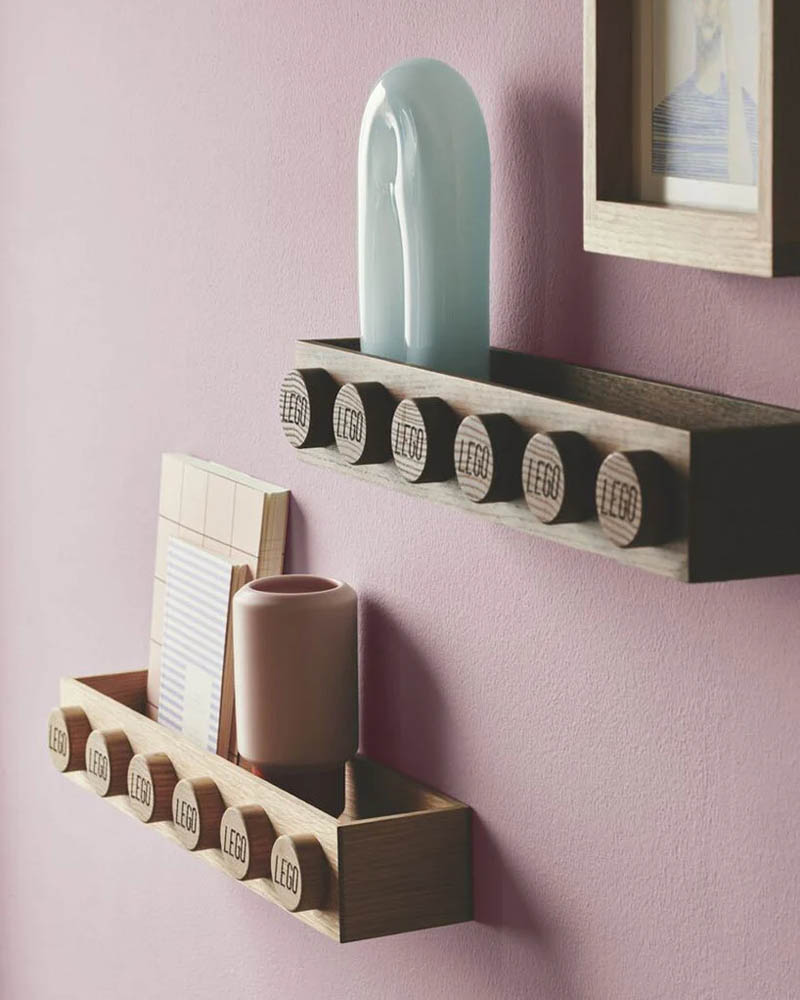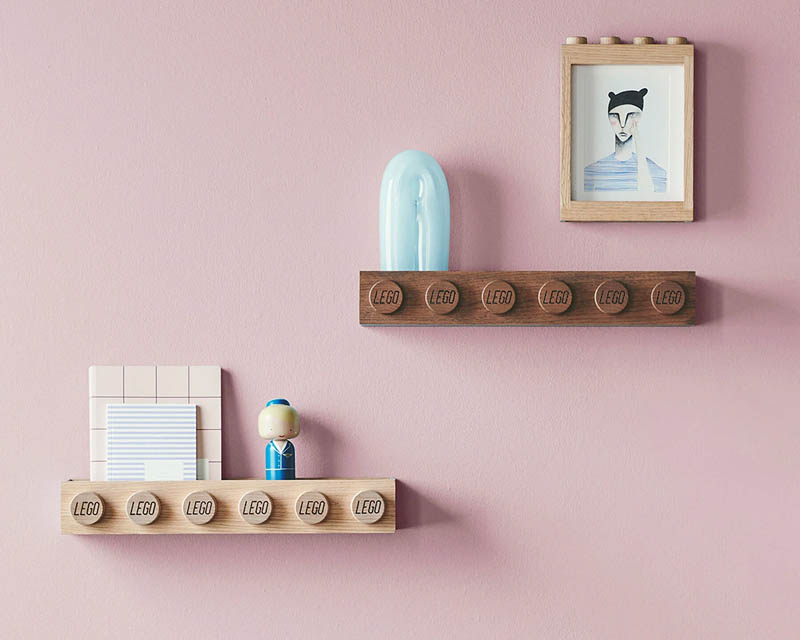 A wooden frame for kids and adults to show off their favorite photographs and artworks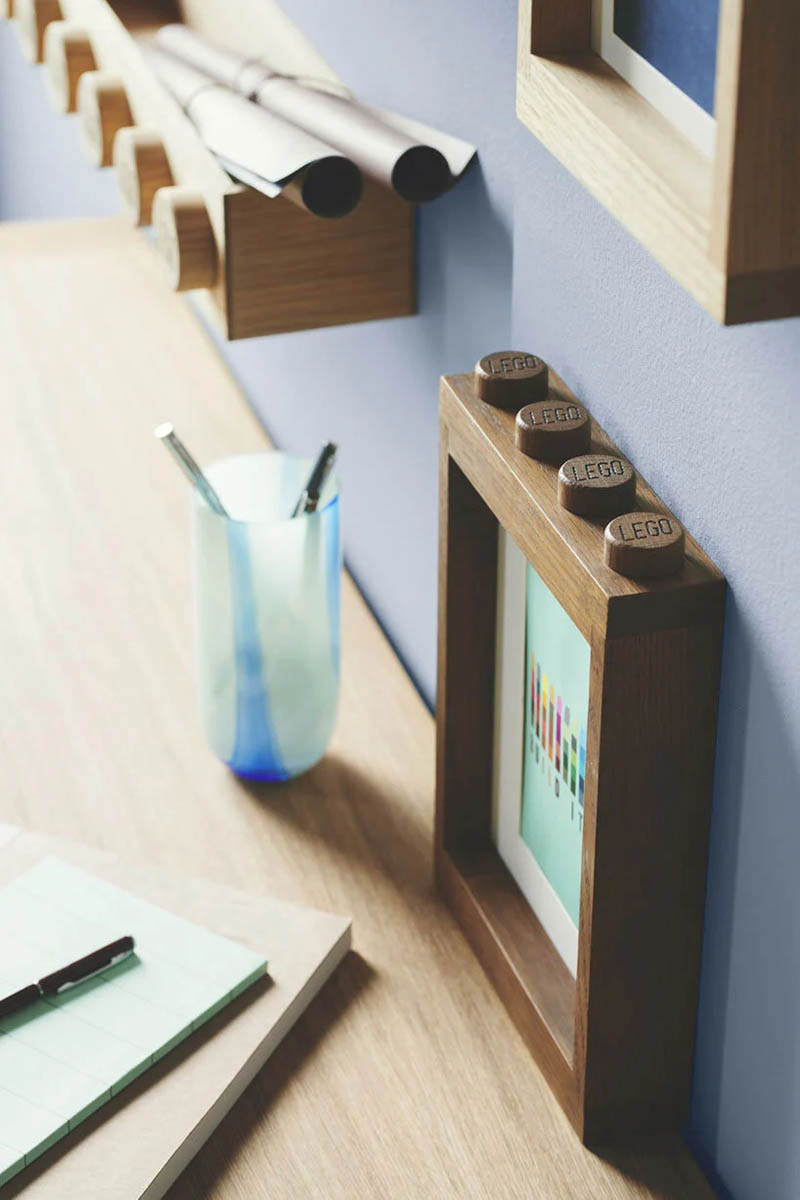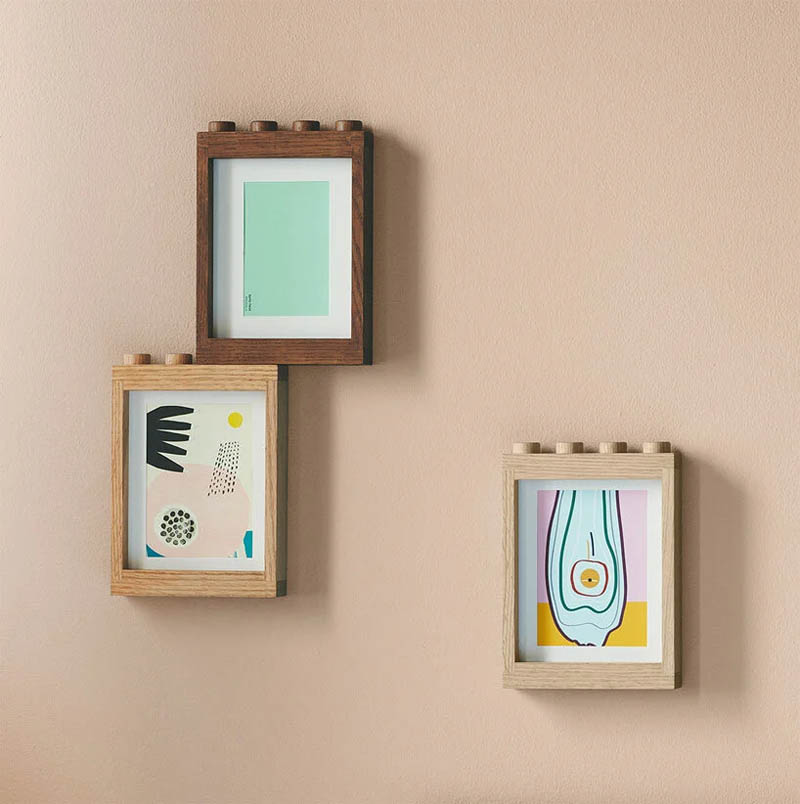 3 wall hooks in the shape of LEGO 1×1 round plate studs