It is this time again and everyone is busy to find a perfect gift for the one they care. As a parent, shopping gift for 7-year-old boy isn't as easy anymore. You started to think instead of giving them toys, maybe something educational? Instead of cars and trains, probably a coding robot? Smart watch sounds cool but what happen if they keep playing the game on it during the class?
All the sudden, it seems there are so much to think about. STEAM-focused gift is good, but an outdoor gift can be better to add physical activity if you want your boy spends more time explore the nature. Below are 10 gift I personally picked and actually bought two of them for my boy this year. If you need some inspiration to find a right gift for your boy, maybe it is worth taking a look.
YoYo with LED Lights
With every flick of the wrist, the spinning yoyo activates the LED lights! Now you can play dawn to dusk!
The Spectrum has Fireball transaxle technology that delivers super long spins that make it easy for kids of all ages to perform the classic tricks. Manual (Responsive) Play, is the perfect choice for the intermediate player who wants to learn and advance their skills.
The Spectrum features LED lights that make for explosive colors and instant entertainment with just one throw of the yo-yo! It contains two multi-color LEDs that are motion activated. (2) Lithium Metal batteries included.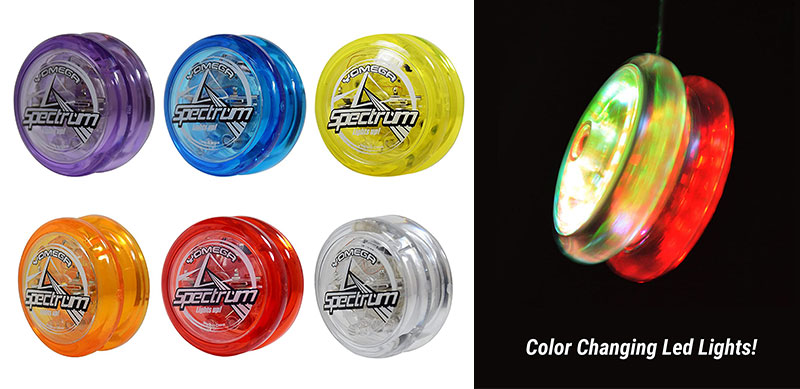 [$16.99 from Amazon]
SISIGAD Hoverboard, with Bluetooth and Colorful Lights Self Balancing Scooter
Built-in wireless speaker can be easily connected to portable devices in second, just enjoy your favorite music or books without wearing headphones.
Full of technology and easy to learn for beginners and amateurs. Li-ion batteries, dual hub motors, quick charging and longer using time.
6.5″ wheels with high quality rubber tires and comfortable footpedals, provide smooth riding experience.

[$149.99 from Amazon</a]>
MoonScope Kids Telescope
MoonScope and Sky Gazer's Activity Journal includes Moon Scope with 18x and 90x magnification, Moon Filter, glow-in-the-dark finder scope, and tripod with built-in red LED for night viewing. Twenty-two-page Sky Gazer's Journal includes astronomy activities, moon stories, and tracking, writing, drawing, and other activities.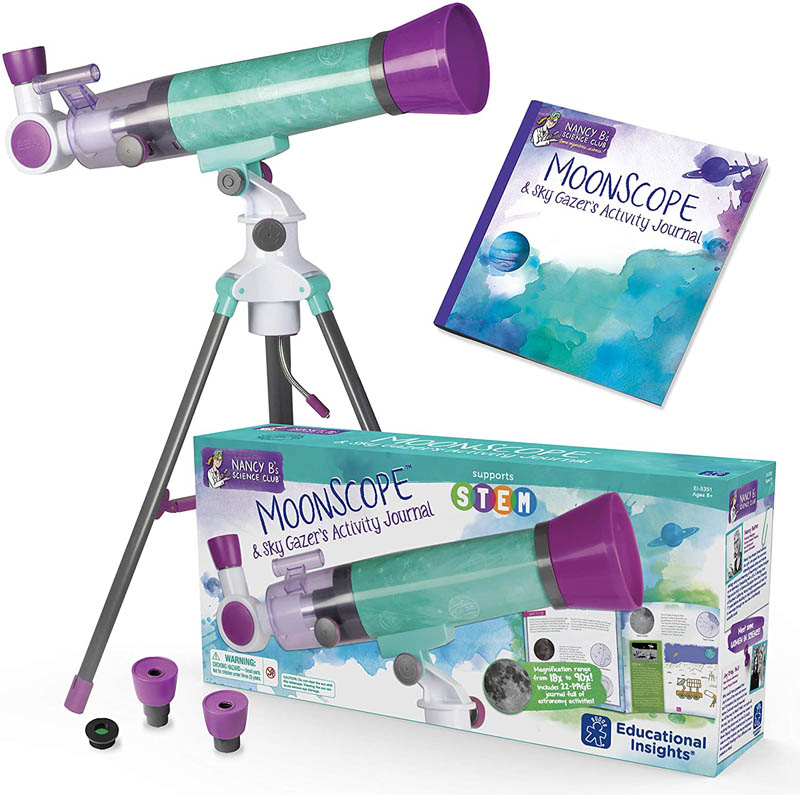 [$59.99 from Amazon]
Fitbit Ace 3 Activity Tracker
Get kids moving and make fitness fun with Fitbit Ace 3. Animated clock faces grow and develop as kids move more throughout the day. All-day activity tracking shows how healthy habits add up to a healthier life. Help kids form healthy sleep habits with sleep tracking, bedtime reminders and silent alarms.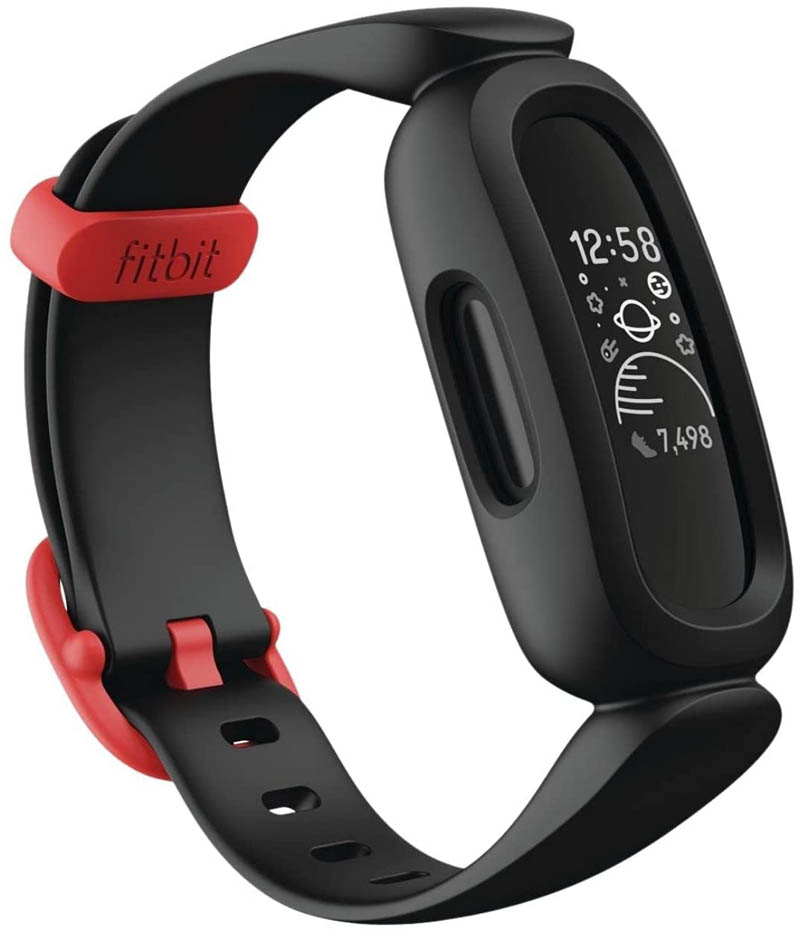 [$49.95 from Amazon]
Walkie Talkies for Kids
An impressive 2 mile range and 3 channels enable long distance play and open a world of possibilities within your child's outdoor adventures! A bright LCD display, call alert function, and built-in flashlight plus belt clip will make kids feel like true agents on a mission!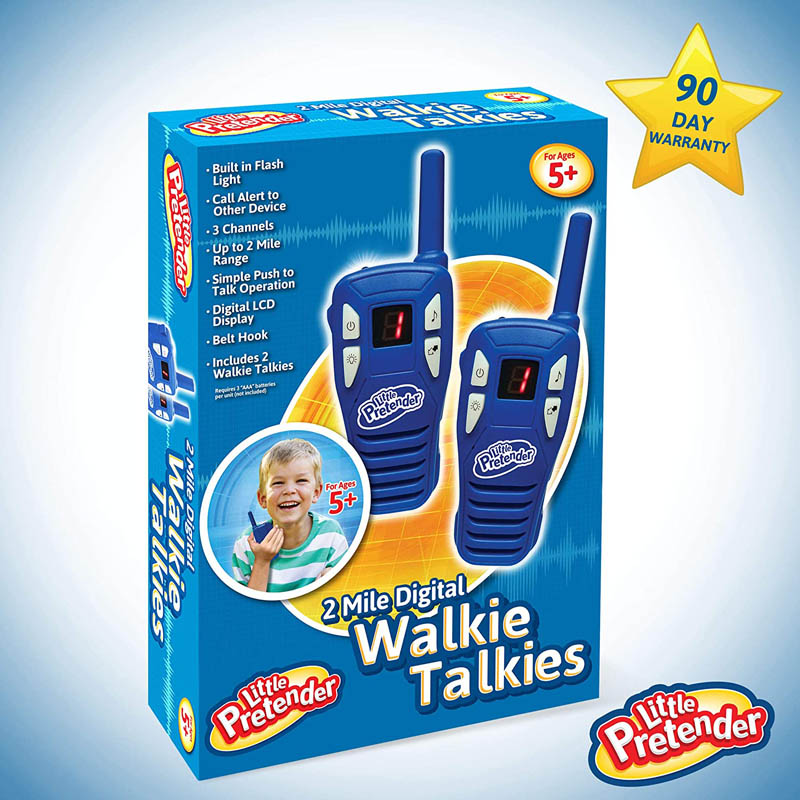 [$29.99 from Amazon]
3D Pen Set for Kids
The 3Doodler Start+ Essentials pen set combines art and design with technology in a fun and creative way. It's easy-to-use, uncomplicated technology drives engagement and comprehension of critical STEM subjects. Designed with no hot parts, completely safe for kids aged 6+. Pen nozzle and plastic can be touched with no burn risks. Uses only the safest 3Doodler Start plastic filaments.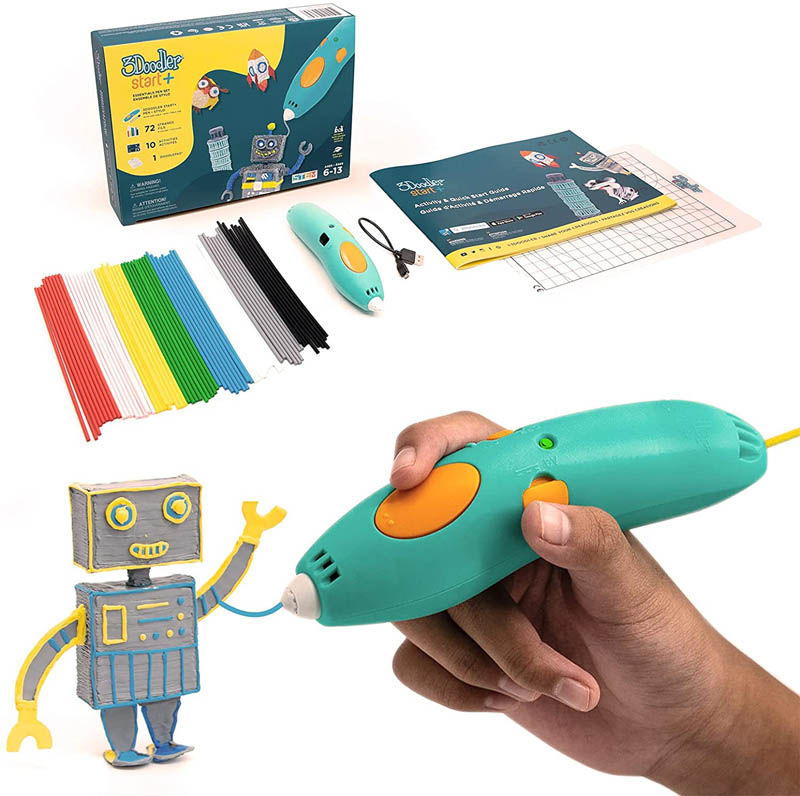 [$47.40 from Amazon]
mBot Coding Robot Kit
Designed for learning electronics, robotics and programming in a simple and fun way, mBot is an excellent educational robot toy. From scratch to Arduino, it helps kids to learn programming step by step via interactive software and rich tutorials. mBot STEM building kit can be easily built within one hour with just a screw. Kids will learn more about electronics, machinery, and robotics components through building. You can also play it as a remote control car with its multi-functions: line-follow, obstacle-avoidance and so on.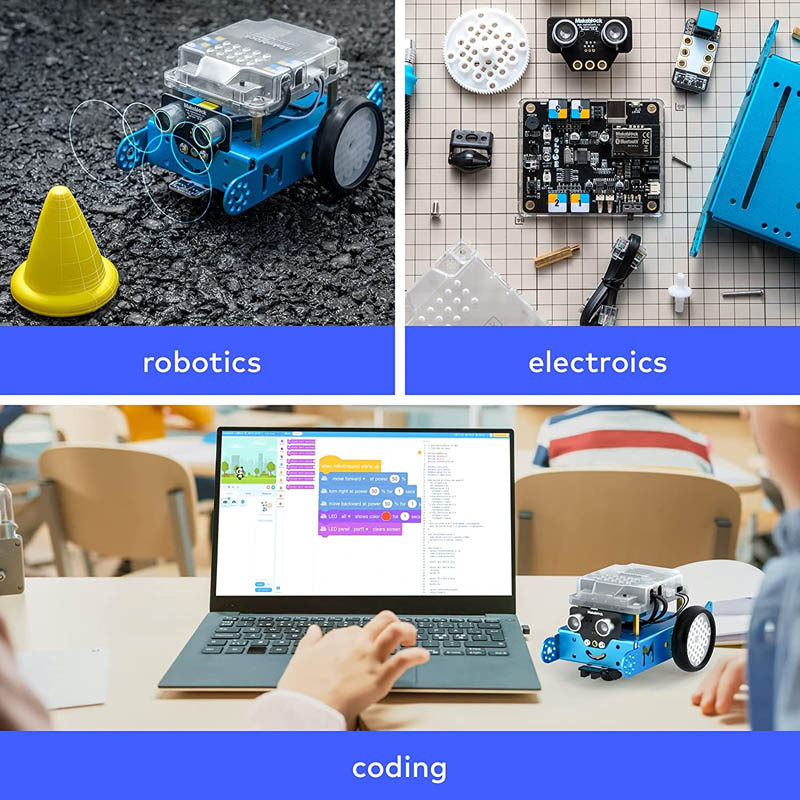 [$72.99 from Amazon]
Gravitrax Marble Run
With the Gravitrax interactive track system and marble run, you can design and build your own race tracks and experiment with gravity, magnetism, and kinetics to propel your ball to the finish. With a variety of tiles, levels, tracks and features, you can control the speed of each ball. The open-ended building concept offers endless possibilities to design a different track every time you play. Add flair and speed to your tracks with expansion sets and action accessories.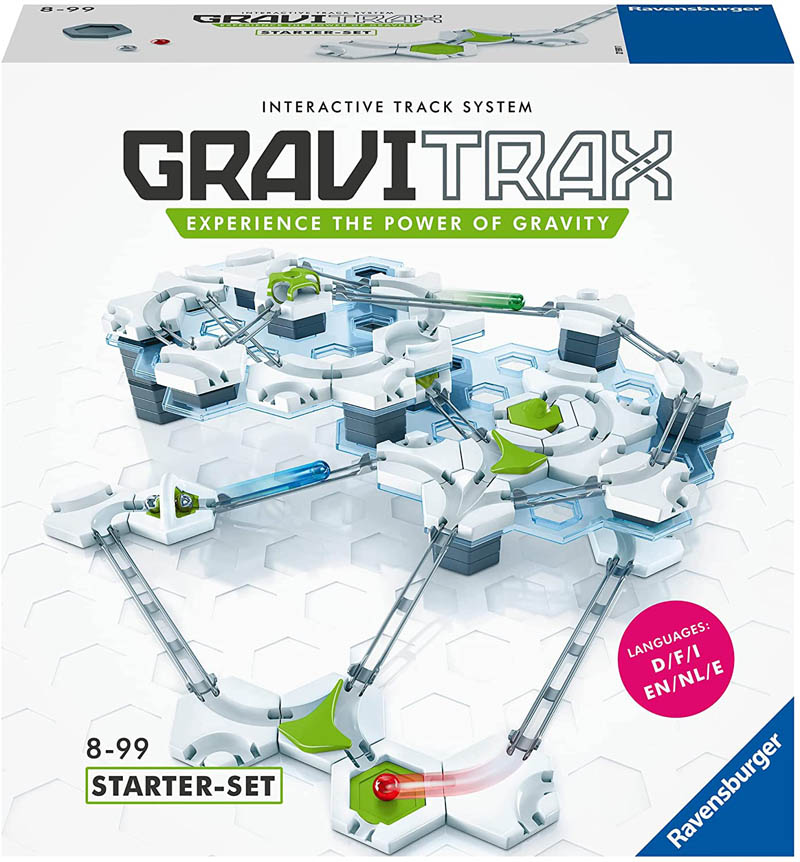 [$59.95 from Amazon]
25 Amazing Magic Tricks for Children
Marvin's Magic 125 Amazing Magic Tricks for Children provides hours of endless everyday magic fun enabling you to perform a complete magic show with 125 amazing tricks to perform to family and friends! Marvins Magic Deluxe Edition magic set is the perfect magic kit for children beginners or experienced magicians. The box features all of Marvin's most ingenious props including Marvin's Mystical Magic Cards, Mind Reading Canisters, Magic Theatre, Magic Wand and more.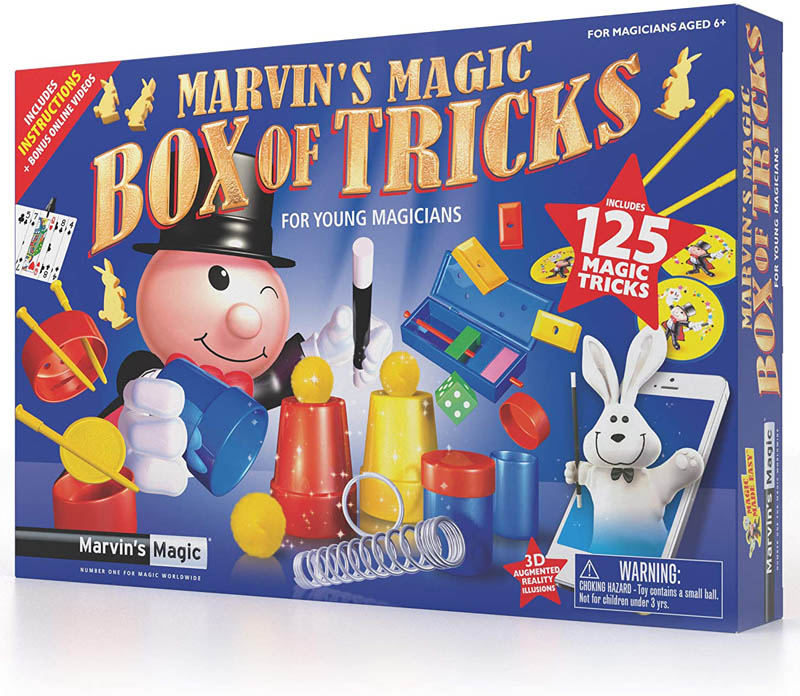 [$26.97 from Amazon]
Zing Air Hunterz Z-Curve Bow
Each bow comes with 2 different types of arrows – Bounce-Back whistle arrows as well as suction cup Zarts arrows for all different types of fun! The perfect way for kids to enjoy playing outside in the backyard. Each bow has launch capabilities of up to 200 ft!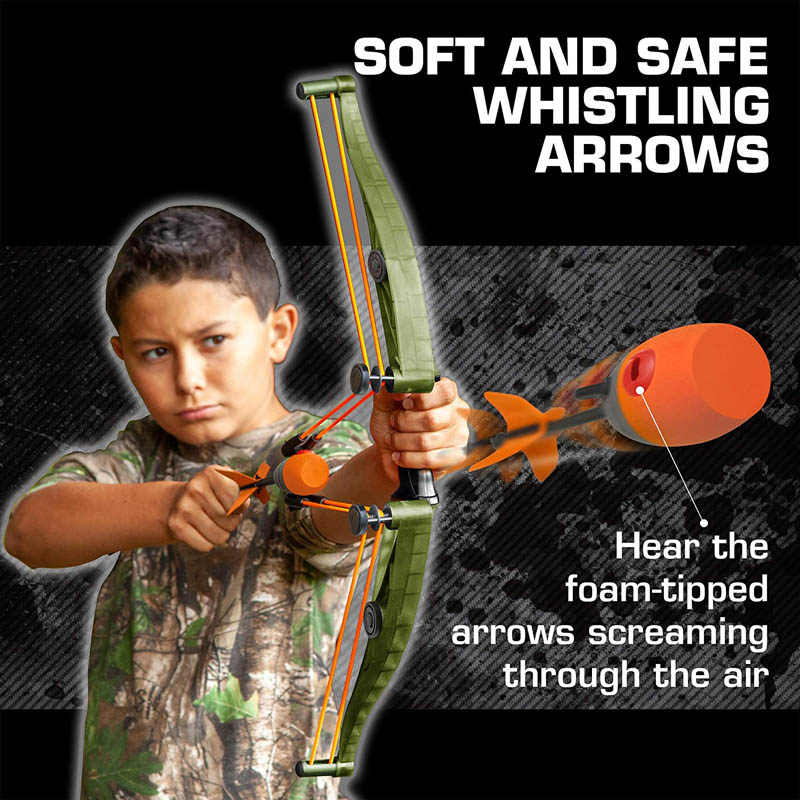 [$24.99 from Amazon]
If you are looking for more Christmas gift ideas, you can check our collection here.