Stunning Macro pictures of Sleeping Insects covered in Water Droplets
I love macro pictures and have been keeping collecting those kind of images. However,when I saw below photos by Miroslaw Swietek, I was totally shocked. I never thought those insects can be that beautiful and glittering, like creatures from another planet as dew gathers on their sleeping bodies.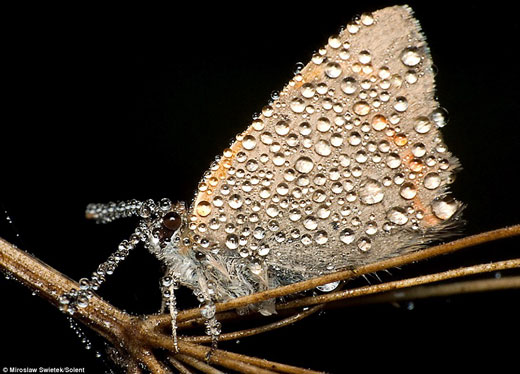 This month looks like it has been encrusted in diamonds as it rests on a twig
These remarkable photographs were taken by physiotherapist Miroslaw Swietek at around 3am to capture the insects while they are less active in a forest near his home. Using a torch, the 37-year-old amateur photographer hunts out the motionless bugs in the darkness before setting up his camera and flash just millimeters from them.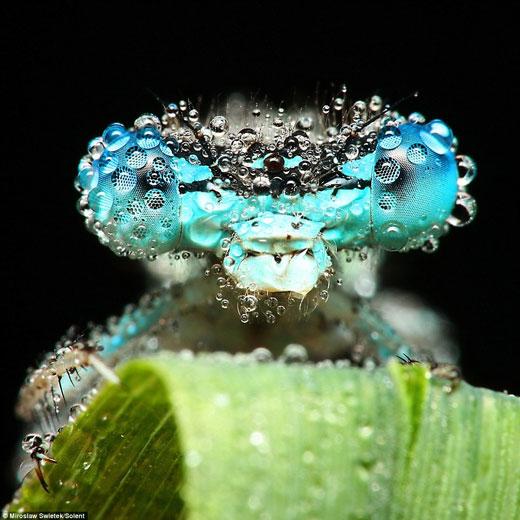 Droplets of water bead on the head of this blue dragonfly as it slumbers on a leaf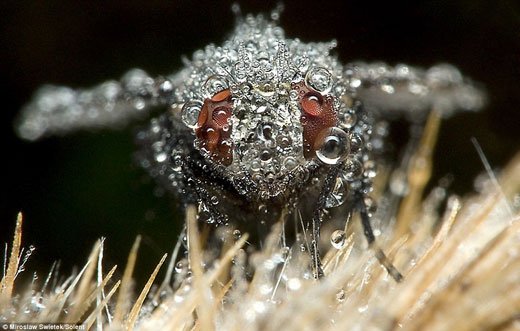 this common fly slumbering on top of a plant as the water condenses on its body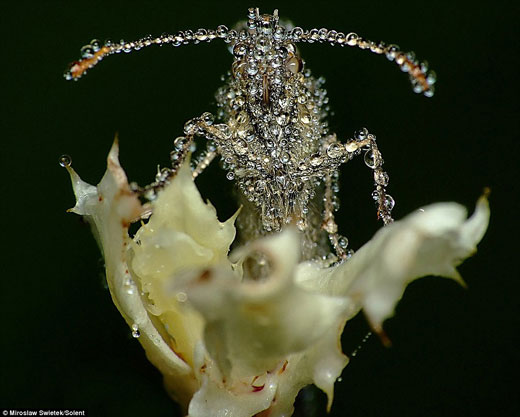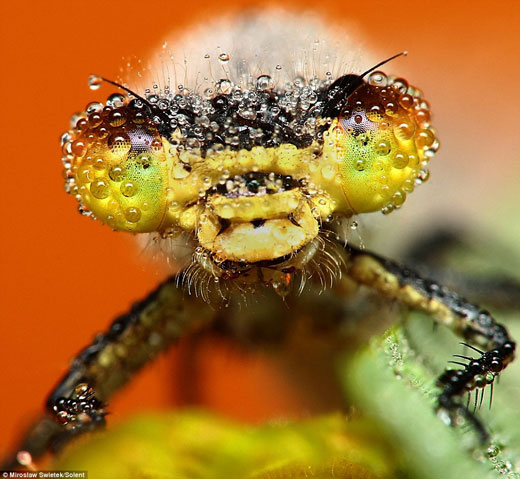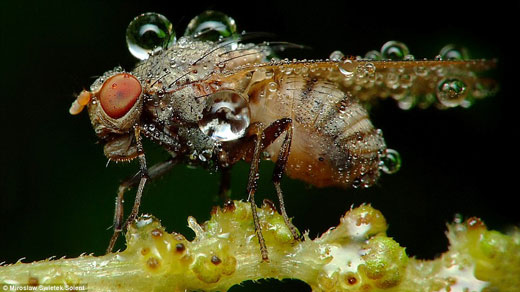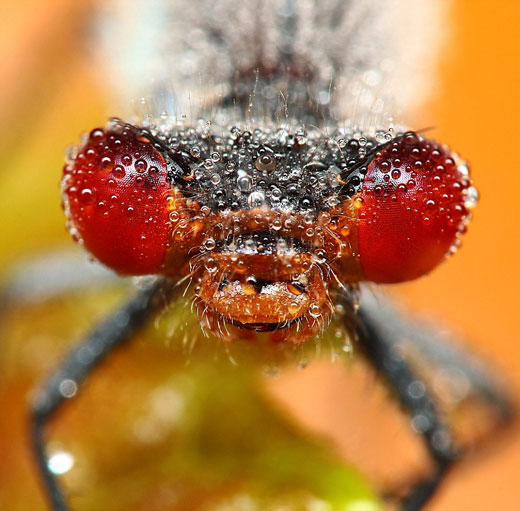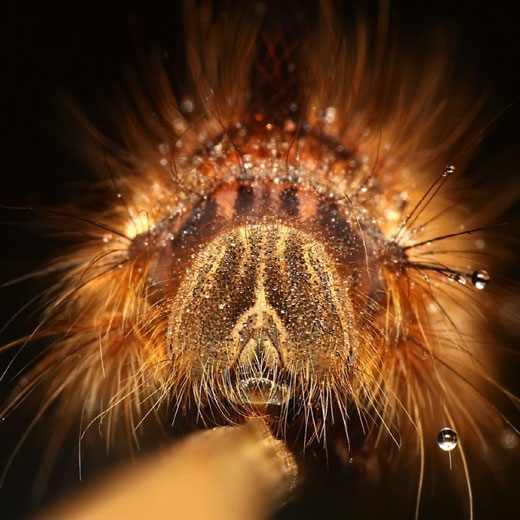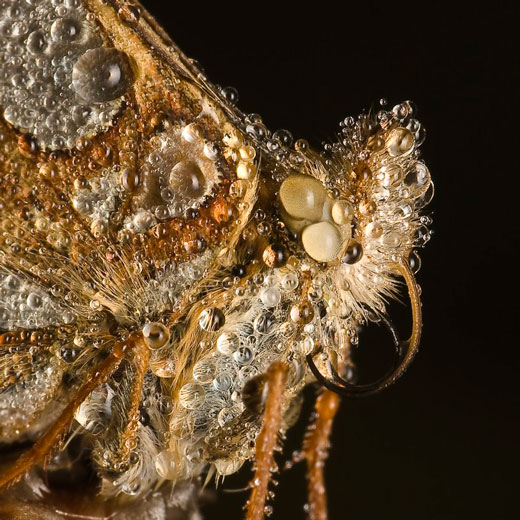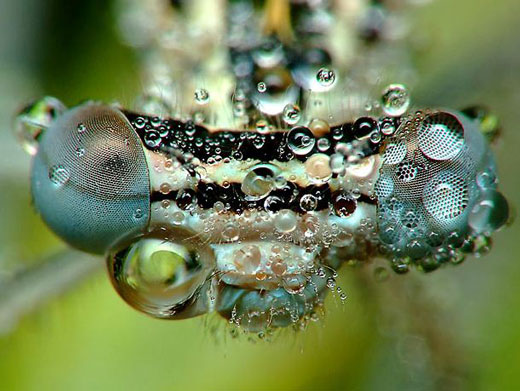 I really love the way the water droplets increase magnification. Marvelous pictures. You can see more of his works on this website, and you also can know the equipment Miroslaw used to take the photos.