Sculpture cake isn't something new and we have featured many of cool cakes on our site. But the special birthday cake shown below is definitely the most creative cake I have ever seen. When I say it is the creative, I don't mean the cake itself but actually the idea of making a cake to mimic amazon package box.
Here is the whole story, a witty husband surprised his wife, photographer Emily McGuire, with a custom cake shaped like one of her very favorite things – an Amazon package. Emily loves online shopping and amazon package probably is one of the commonest things delivered to her home. But on her 39th birthday, she got one of the most unforgettable amazon package – a cake. The cake has everything a package should have – cardboard box, shipping label and prime box tape, except it is totally edible.
As a shopaholic, I am not really sure I want to have an amazon package birthday cake. It is just a bit ironic to me. But I have to agree though, the husband knows his wife well.
PS: The cake was made by Sweet Dreams Bakery of Dunn and cost around $50.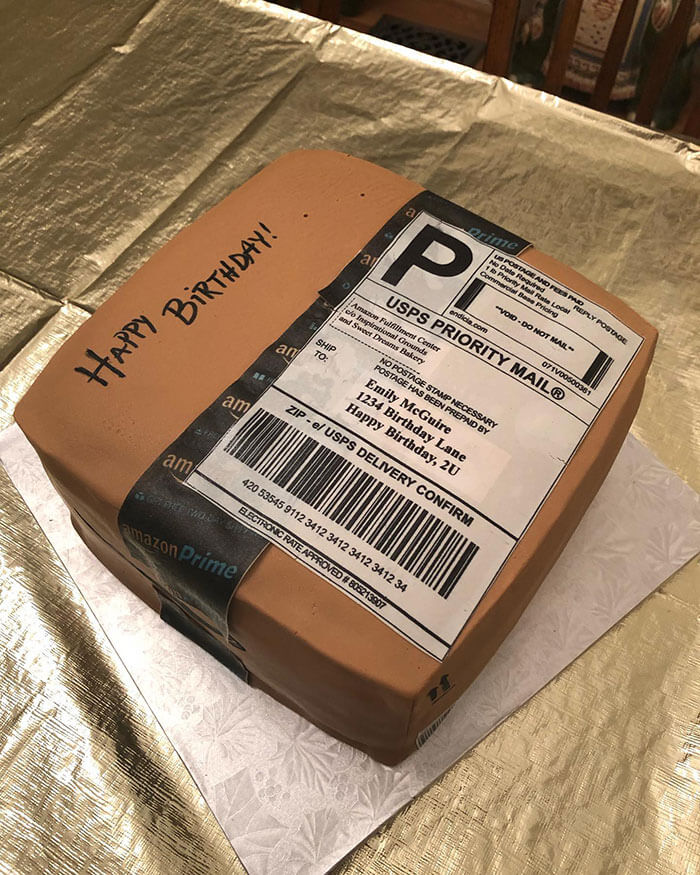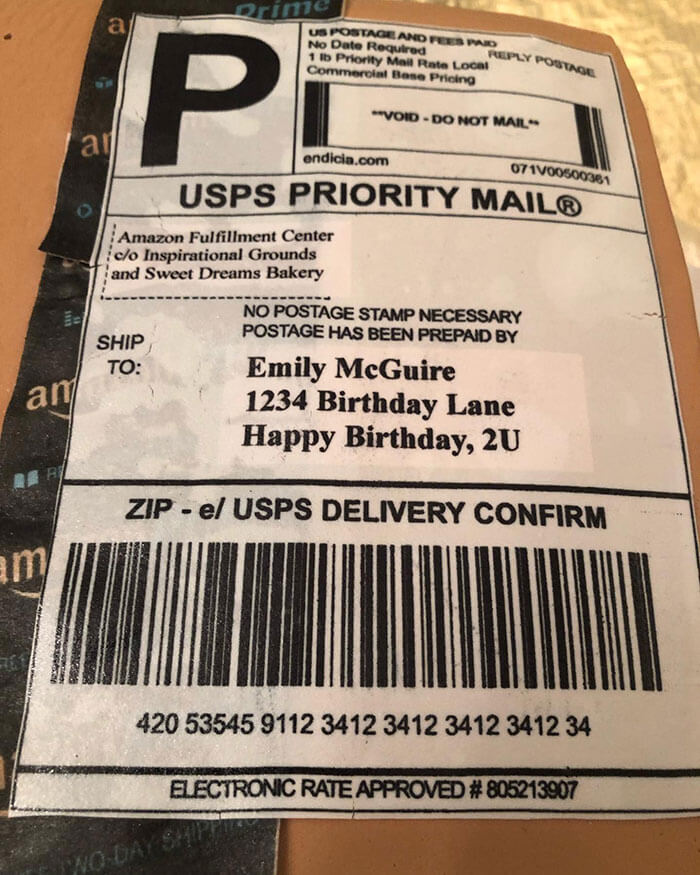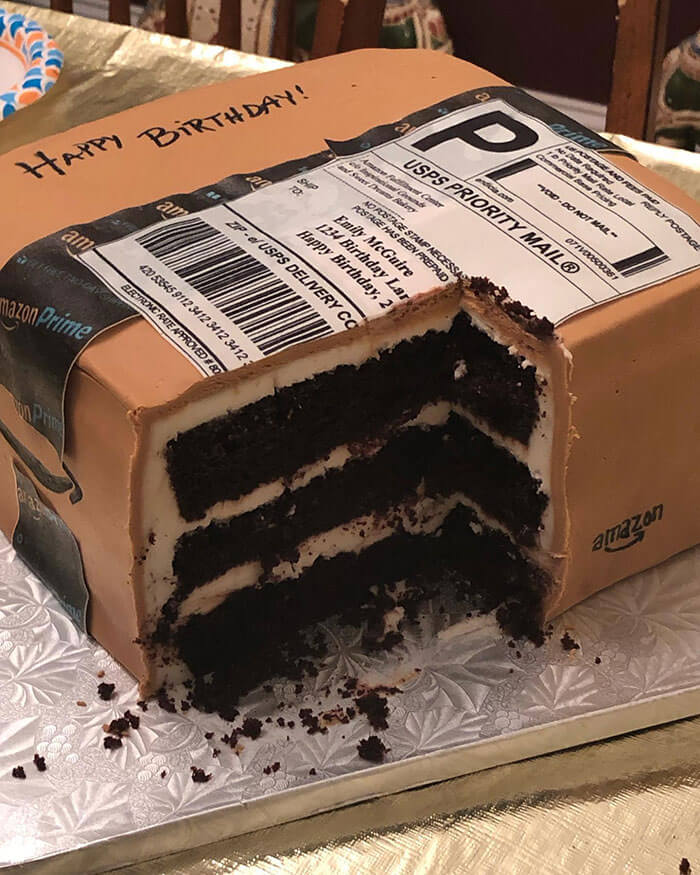 via: hindustantimes