Holding your tablet with your hands for hours can be quite tiresome, but that is what we usually have to do when we want to use tablet on couch or bed. Yes, there is other tablet stand which either hang from the bed frame or stand on the floor. But these are not portable and convenient as Tablift, the awesome tablet stand we want to introduce today.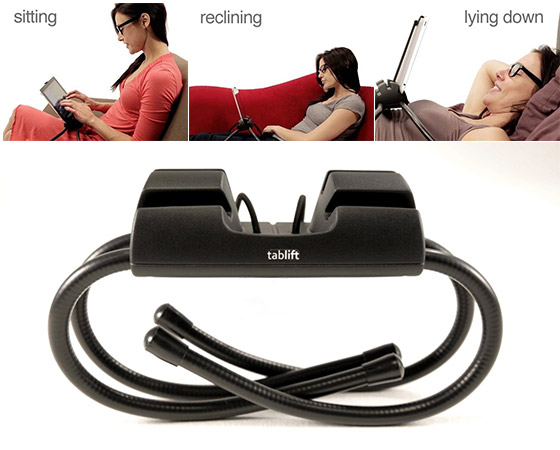 With four adjustable legs and 3 viewing positions, this spider-like device can keep your tablet stay on any uneven surface and offer you comfortable viewing angle. So you can watch movies, TV or read in bed or on the couch, completely hands-free. Its restraining strap will keep your tablet securely mounted, which makes typing possible as well. Moreover, Tablift's legs are quite bendy, which means you can fold in into compact size when you want to take it out with you.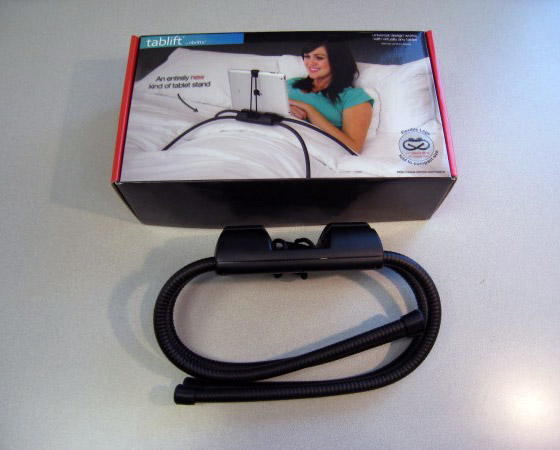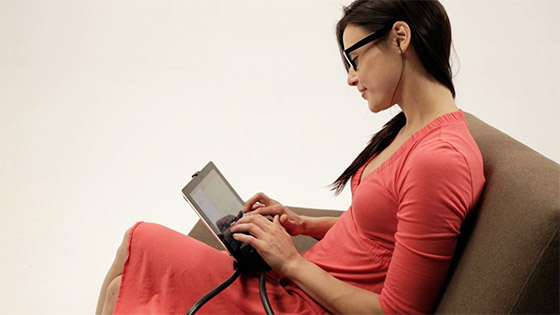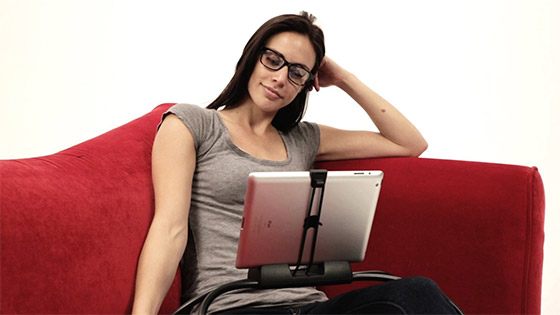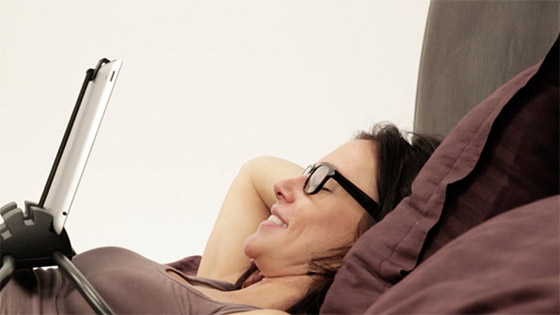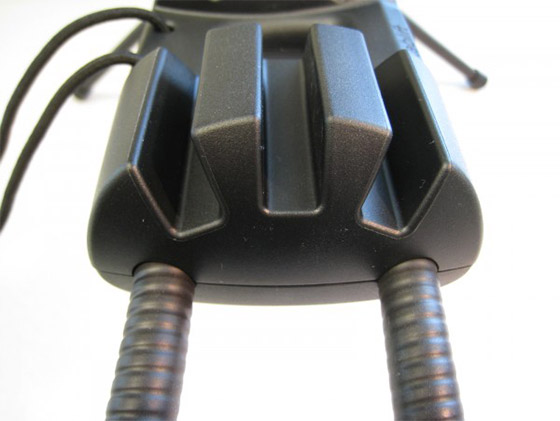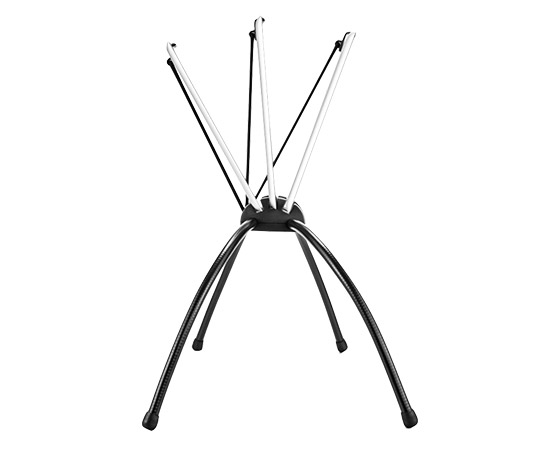 Besides all those good features, we also want to mention:
1. The stand is not light or a bit heavier. Probably that is one of the reasons it can stand securely on the uneven surface. It won't be a problem when you use it at home. Just be aware of the weight when you try to put it in bag and travel with it.
2. You need to take off case when to use the stand, especially when you have a thick tablet case. Its holding slot is around 10mm wide. Hence, if your tablet + case is thinner than that, it still can fit in. However, I still suggest you take off case when use it with Tablift. Since the clip of restraining strap might pull the case instead of tablet or leave markers on the case.
Generally, it is a nice product if you use your tablet on couch or bed a lot. You can find more information via watching the video below or check on tablift.com.