Modular kitchens styled in taste have slowly and steadily become a staple in interior design. If cooking is an art, your kitchen is no less than your art studio and your kitchen space must inspire you and make cooking an enjoyable experience for you. Proper, functional, and stylistic kitchen lighting has the potential of making your kitchen space an inspiring environment where you unleash the skills of your inner chef.
Things to remember before placing the lights
While lights can breathe life into your kitchen, improperly placed lighting can seriously tamper with its beauty.
The size of the kitchen should immensely influence your lighting choices. If you have a small kitchen, it is best not to overcrowd it with hanging pendant lights. Lighting should be minimalist to make your kitchen look contemporary. It is also best to take note of the multiple functions that your kitchen is regularly put to. In case your kitchen has an attached dining space or an island breakfast counter, it is an excellent idea to modulate the kitchen lighting across different spaces based on their functionality. If you want to make it bright, use task lights over your cooking area.
The color shade of your kitchen also determines your lighting choices. A white-walled kitchen will naturally require softer lights in a kitchen with a dark brown shade that necessitates stronger lights. Once these issues are examined, you are ready to move on to the main job of lighting up your kitchen.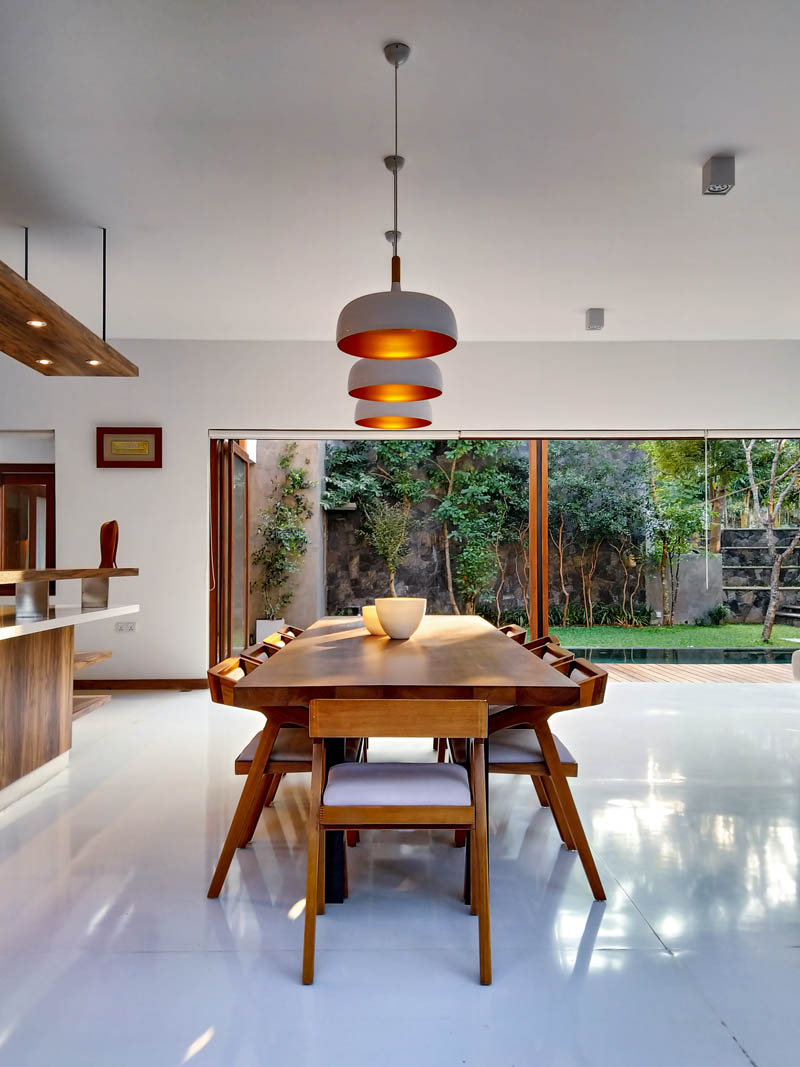 Ambient lighting ideas
Before moving on to the nitty-gritty, it is best not to forget about the regular light sources that will light your kitchen uniformly. Do away with the traditional tube light and go creative with recessed lighting fixed into the false ceiling. You could also mount light fixtures on the wall if your kitchen lacks a false ceiling. Small kitchens can use flush mount lighting that adds a stylish, contemporary touch to your ceiling light while spacious kitchens can use sleek, hanging fixtures like pendant lights or chandeliers to add an elegant, theatrical touch.
Task and Cabinet Lighting
Kitchen lighting is inadequate in a large or medium-sized kitchen without task lights that do away with the shadows over your major working areas such as your vegetable chopping counter, your sink, or your oven. It is best to use under-cabinet lighting for task lights. Under-cabinet lights could include an LED strip or be spaced adequately around puck lights. Further, you can use cabinet lights that switch themselves on automatically when you open your cabinet to help you look through the dark spaces of storage with ease.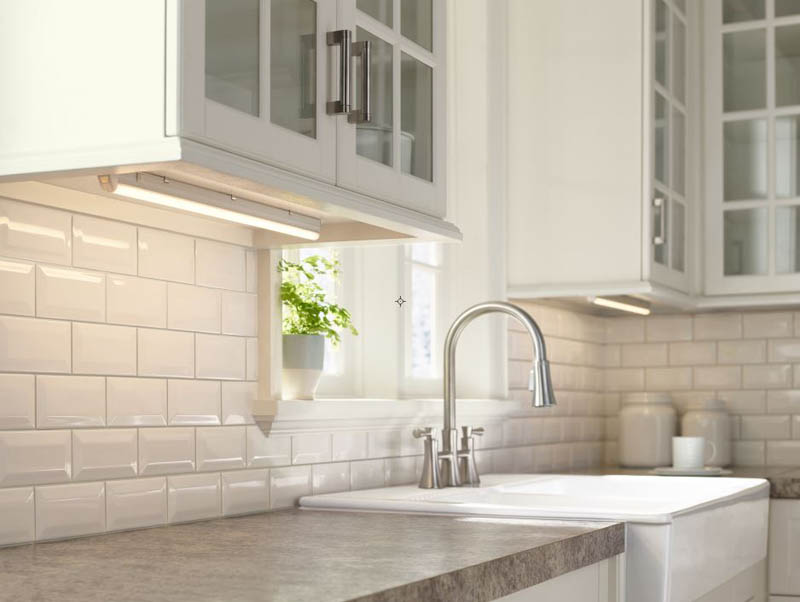 Toekick/floor lights and accent lights
Well-spaced floor lights can steal the show of your kitchen's interior design. Floor lamps could light up the kitchen pathway by a string of rope lights or an LED tape. Further, accent lights add a dramatic ambiance to your kitchen by softly highlighting an architectural point on display that you want to highlight and bring to attention. Further, intelligently spaced accent lights can make a small kitchen appear larger. Finally, while deciding on kitchen lights, do not forget to switch to LED lighting options to make your kitchen lighting venture budget-friendly since LEDs are cheaper, more durable, and save power.