Dorte Mandrup, together with Marianne Levinsen Landskab, JAC Studio, Thornton Tomasetti, AT Plan & Arkitektur, Nils Øien and Anders Kold have been announced winner of the international competition to design the new Arctic attraction, The Whale, in Andenes, Norway.
The Whale as a major new visitor attraction in Norway, will be constructed in Andenes, an island 300 kilometers (186 miles) inside the arctic circle. the proximity of the site to bleiksdjupa, the deep-sea valley where migrating whales pass by, which makes this area one of the best places in the world to see the marine mammal in its natural habitat.
Situated by the edge of the ocean The Whale will grow out of the dramatic Norwegian landscape. It rises naturally as a soft hill on the rocky shore as if a giant has lifted a thin layer of the crust of the earth and created a cavity underneath. Visitors and locals are invited up to walk on the roof and have an unspoiled view at the ocean, the mountains, the midnight sun or the northern lights' dancing on the sky.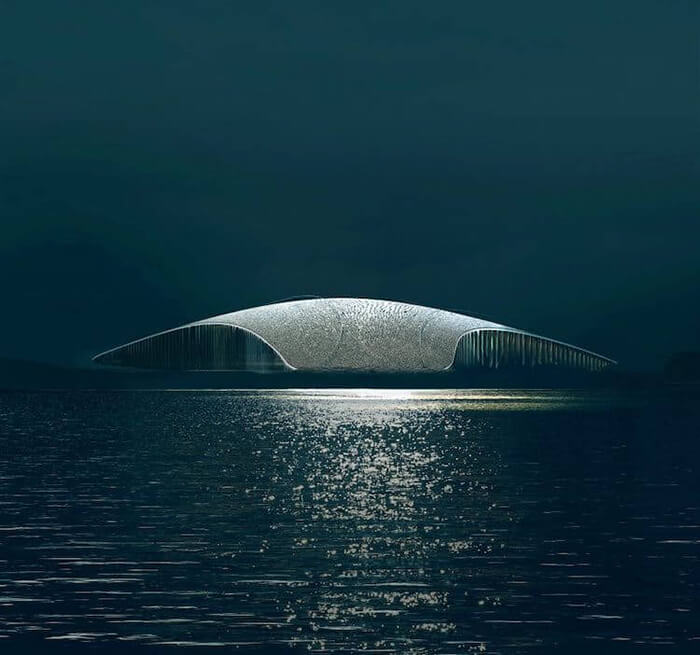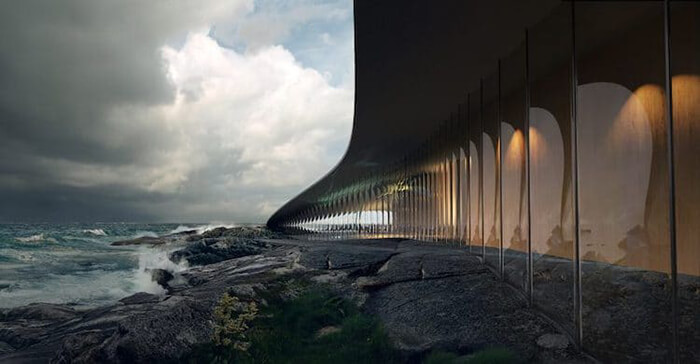 According to Dorte Mandrup, "The Whale is an extraordinary project, It will not only be a remarkable landscape but it will help to increase the understanding of whales and preservation of marine life. Dorte Mandrup's winning proposal will form the basis for the construction of the new building which is expected to open in 2022.
By from proposal, I agree this will be a magnificent landmark. However, I am really concerned about building such architecture in Arctic and make it an attraction. Although it is said this will be used to preserve marine life, with increasing popularity as an attraction in Arctic, are we really sure it won't becomes a source of problem like pollution? Of course, that is only my personal thoughts, and it might never happen.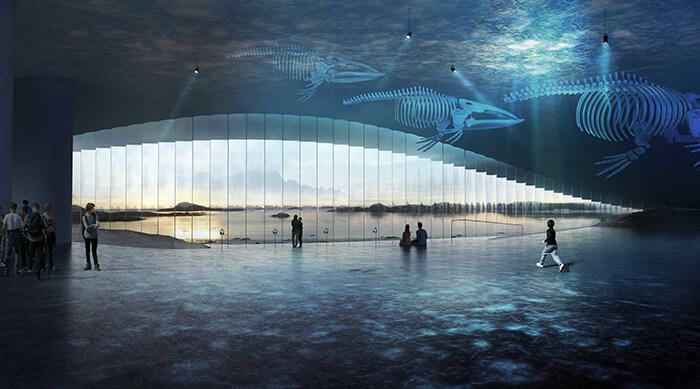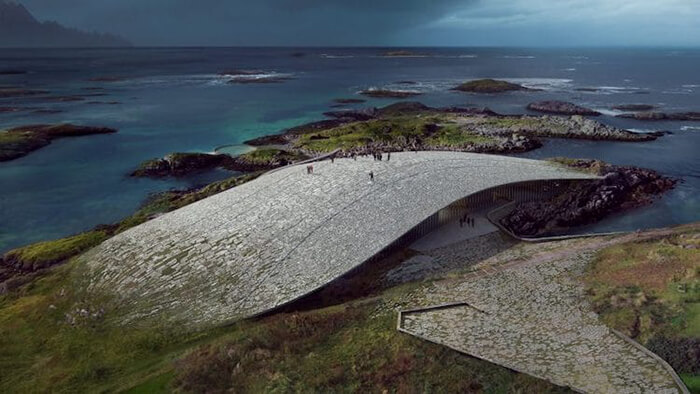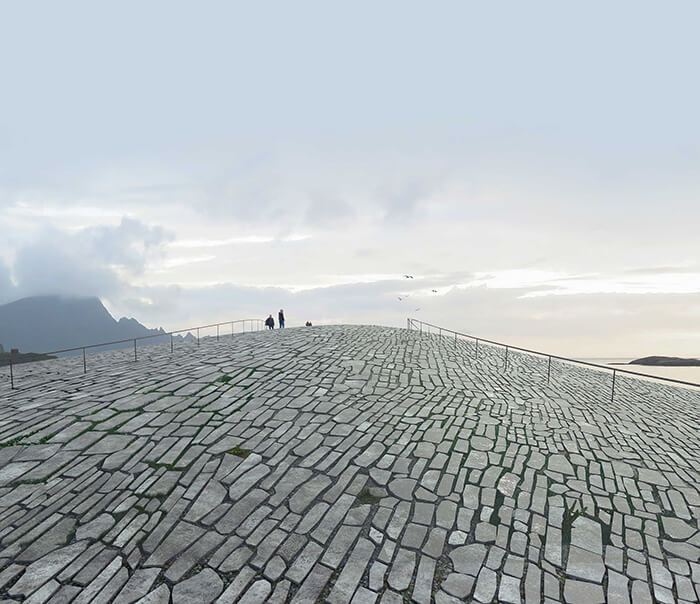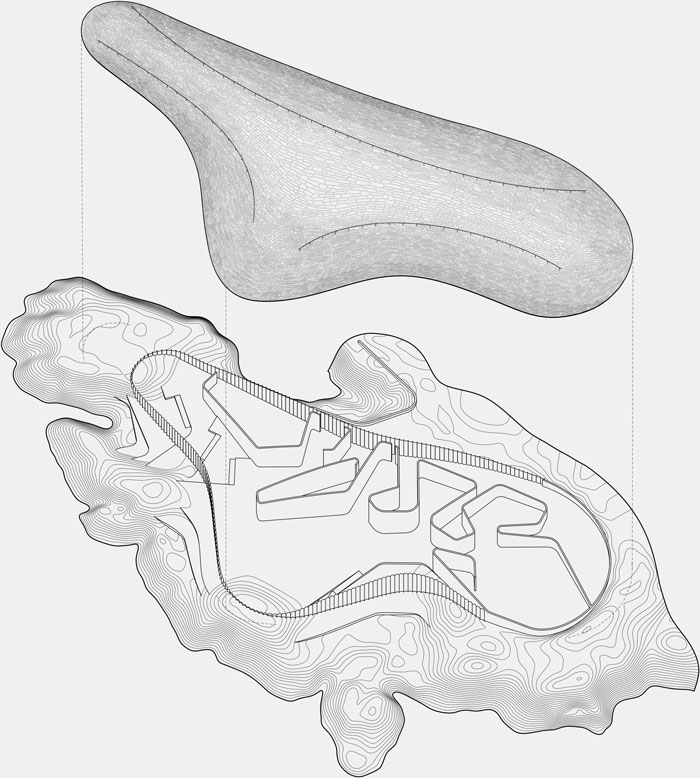 Via: designboom