If you watched the movie "Guardians of the Galaxy", you might not doubt why people love Baby Groot that much. Appearing at the very end of the first movie, you probably thought it was just made for the marketing ploy, but the truth is that this tiny tree may be much more important than you think. As a special species different from all the other main characters in the "Guardians of the Galaxy", Groot is a plant! With limited communication skills, powerful but not showoff, baby groot is a perfect type silent heroes we miss from my heroic movies. Probably that is the main reason people loves it and designed many products in its shape. Of course, mostly, as planter because its plant nature.
This post may contain affiliate links. If you make a purchase, Design Swan may earn an affiliate commission. Please read our disclosure for more info.
Baby Groot Flower strong [buy here]
Perfect to organize your pens, cards, and small utensils, make your space tidier. A fun decoration for the home, garden, patio, office or car and so on A good an idea to send them to your friends/family as a gift.
Material: High-Quality PVC
Size: Approx 6 inch package
Included: 1PCS GrootPot Flowerpot
Function: Suitable for tiny plants, eg. succulent, cactus.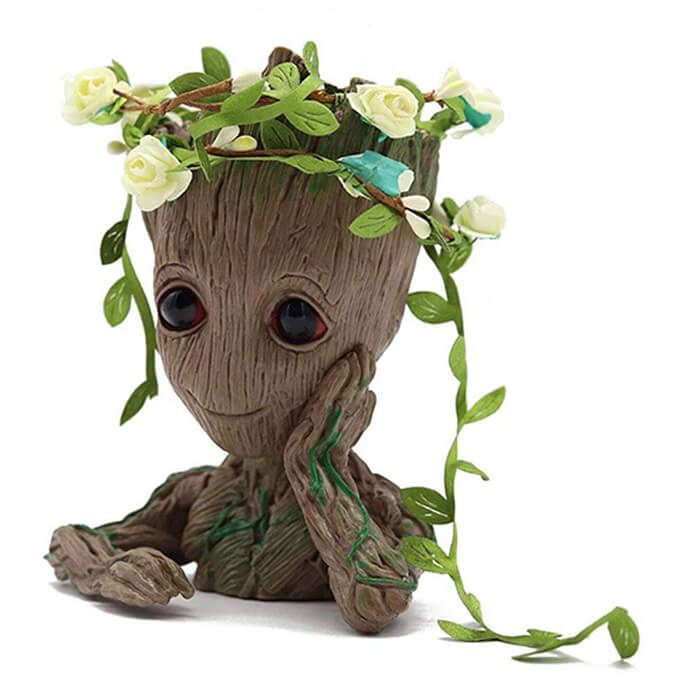 Heart-shaped Groot Succulent Planter [buy here]
Before Groot's disappearance, he compared his heart to his closest friend, instantly full of power.
100% Brand New With High Quality
Commodity material:ABS
Size: A height about 5.7inchs,Package weight: 0.3 kg
Function: Can do flower pot and pen holder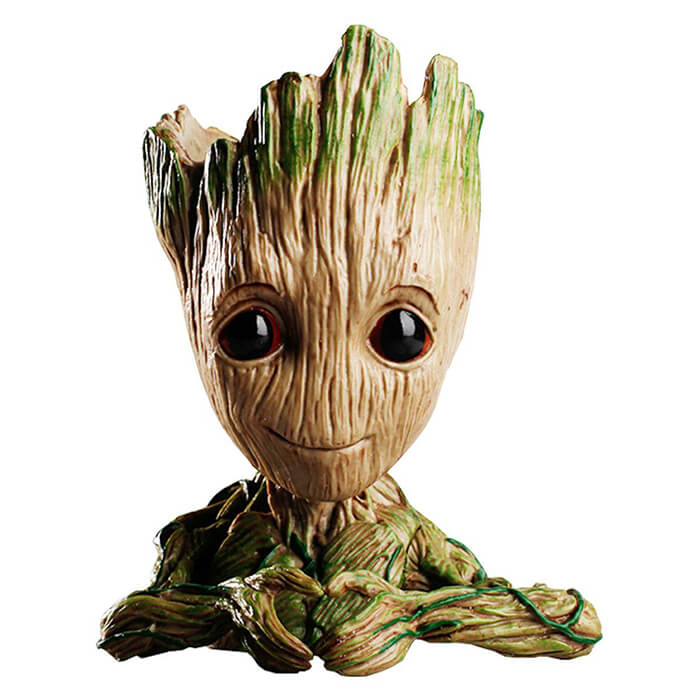 Hands Up Tree Baby Groot Planter [buy here]
New Groot Baby Digital Figures Mini Flowerpot
Groot Action Figure: Made of high-quality PVC material, safe and non-toxic, please feel free to use it.
Shuren flower pot: Suitable for indoor and outdoor, courtyard decoration, can plant a variety of succulents, flowers and some beans and so on.
Groot baby not only can be used for flower pots, and can be used for office decoration, pen holder and storage and other small items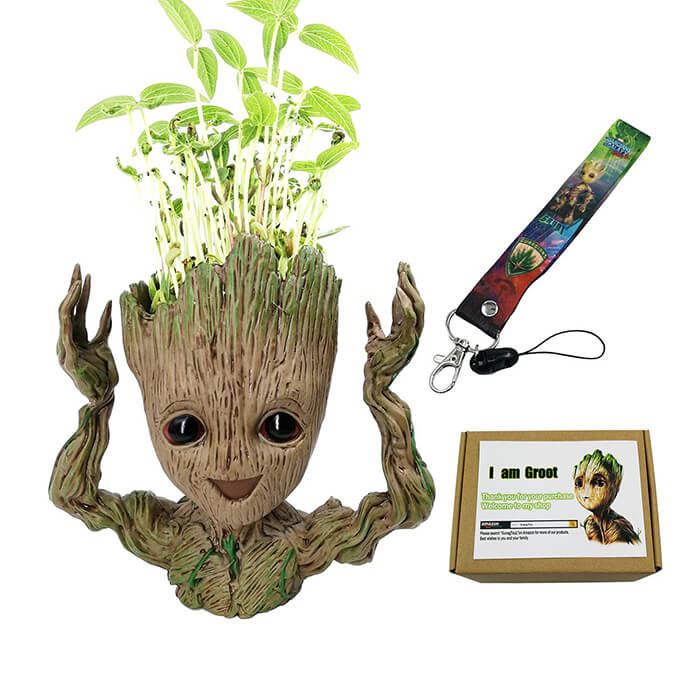 Baby Groot Bird-Nest Model Succulent Planter [buy here]
Material: PVC.
Size: Height about 14 cm/5.5 inch. Max diameter of pot mouth is 7 cm/2.8 inch. Weighs about 0.5 Ib.
— A flowerpot also can be used as a pencil holder.
— High quality PVC material, not easy to damage.
— Very cute flowerpot, a fun decoration for the home, garden, patio, office or car and so on.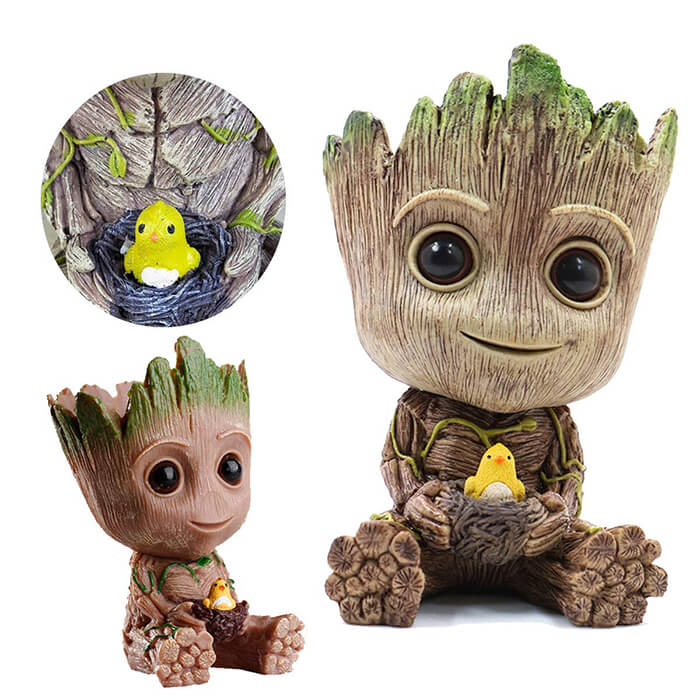 Baby Groot Baby Set [buy here]
Baby Groot Inspired Set – Crochet
Set includes: Hat and Shorts Romper
Nothing cuter than Baby Groot! This item makes a great addition to your photo prop collection. Any Guardians of the Galaxy fan is sure to LOVE this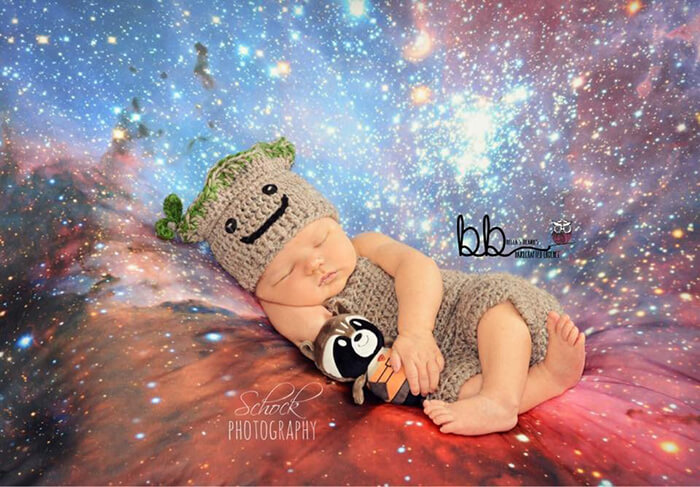 Groot Pillow [buy here]
Guardians of the Galaxy. Each pillow plush is stuffed with poly-fil.
Material: fleece; Size: 25x26cm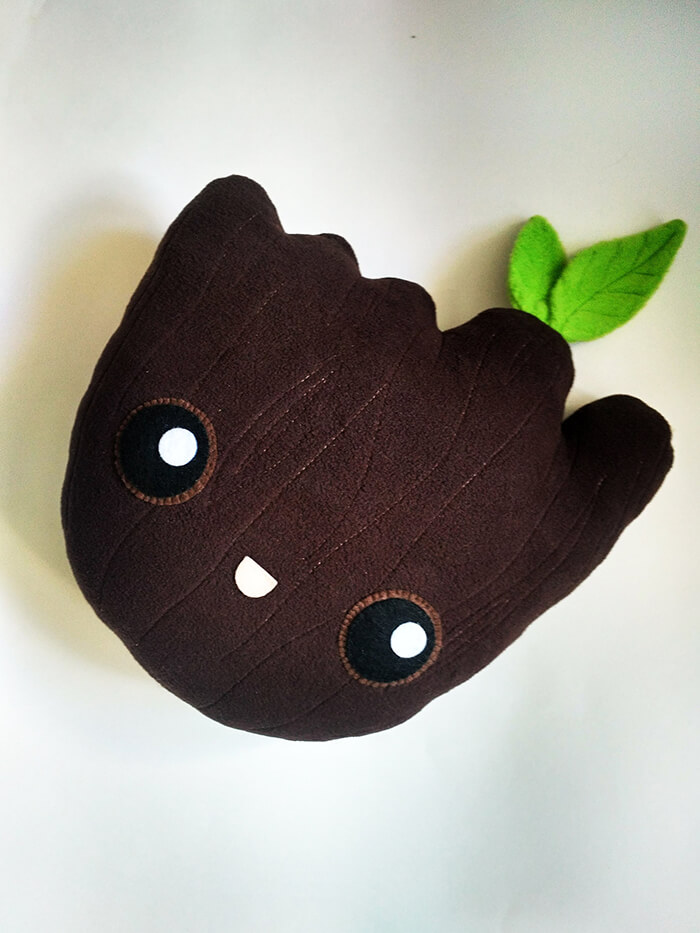 Baby Groot Keychain [buy here]
Pocket POP Keychain: GOTG – Baby Groot from Funko! Now you can take Baby Groot with you wherever you go!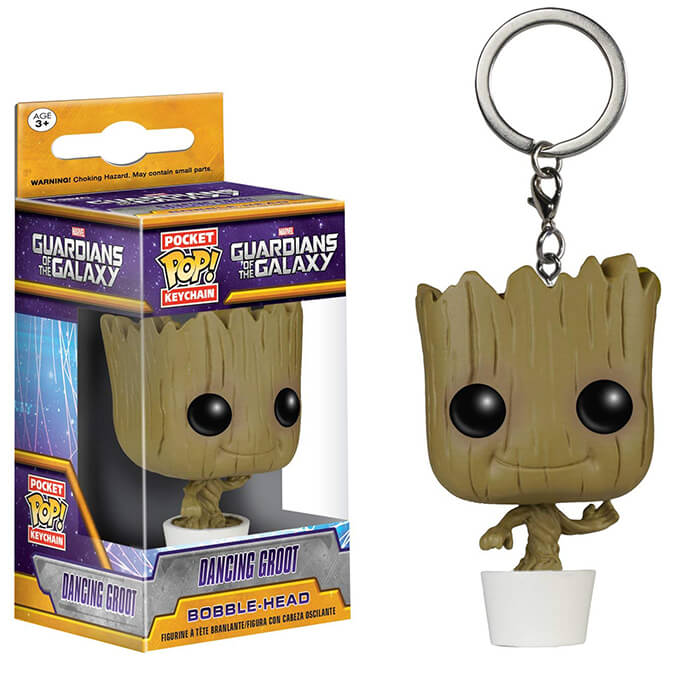 Guardians of the Galaxy Dancing Groot Figure [buy here]
I Am Groot… And I Want You Back!
It was a classic scene that sent a deafening "awwww" across the world. But while he's saving lives in Guardians Of The Galaxy 2, you get to take the Original Potted Groot home to relive the the tear jerking closing credits of Guardians 1.
Features:
The Original Dancing Baby Groot
Built in music featuring hit song from Guardians 1 – "I Want You Back"
Sound activated, let baby groot groove to any music you choose!
Stands 8 inches tall, in 3.5 inch diameter pot
Backed by eKids Performance Promise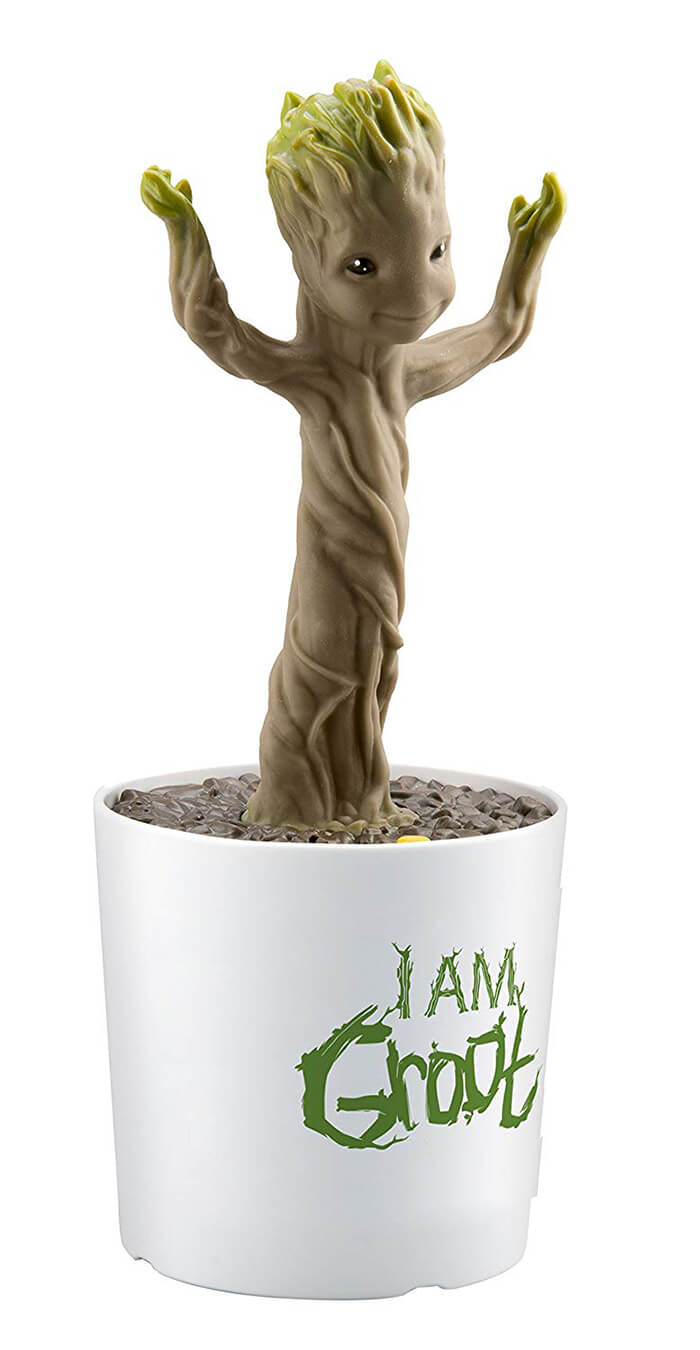 Baby Groot 64GB USB Flash Drive [buy here]
Disguised USB Flash Drive inside the figure to hide your important data. Why have an ordinary flash drive? Themed flash drives make carrying around your data fun!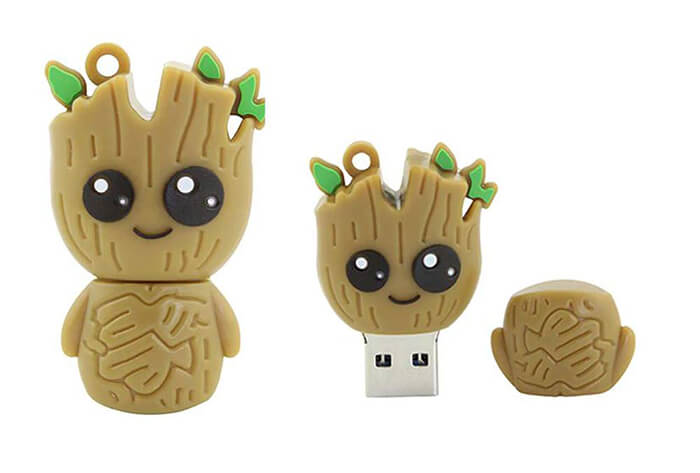 Baby groot. Personalised pottery [buy here]
This one of a kind mug was made on a pottery wheel, then molded and carved, bisque fired, painted and glazed inside with food safe lead-free glaze, then fired second time. All to be your favorite mug.
*Food safe glaze. Non toxic. Lead free.
*300ml
*One of a kind
*Fired twice to 1030C
*Dishwash safe
*Comfortable drink.
*Pleasant surface does not burn hands even when it's really hot inside