Sculpture is one popular art form and we featured sculpture made of various materials, normal or bizarre. However, the sculptures shown in this post probably made of weirdest material for me and make me so uncomfortable by just looking at them. Why? Because all those sculptures are created out of razor blades!
Bangladeshi artist Tayeba Begum Lipi uses thousands of razor blades, transforming the sharp metal tools into tennis shoes, wheels for strollers, sewing machines, sensuous fabrics, and more. You may have a BIG question mark in your heart, asking WHY? WHY razor blades? According to the artist, these sculptures are created to address female marginality and speak most specifically to violence facing women in Bangladesh.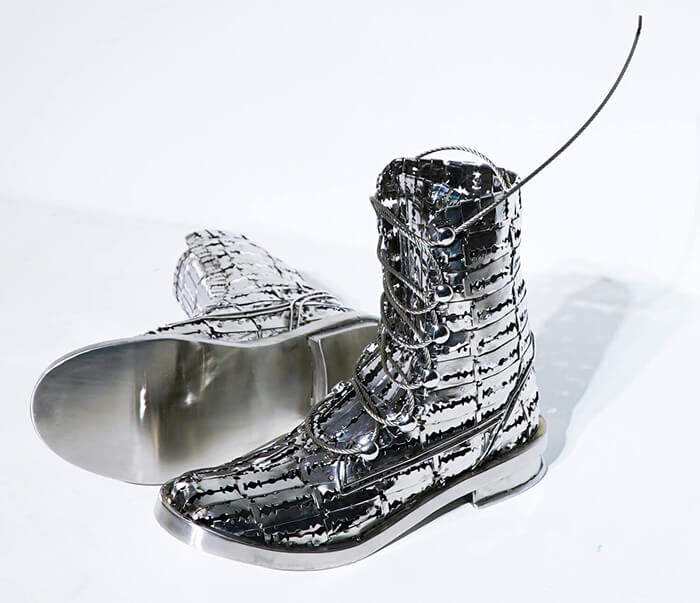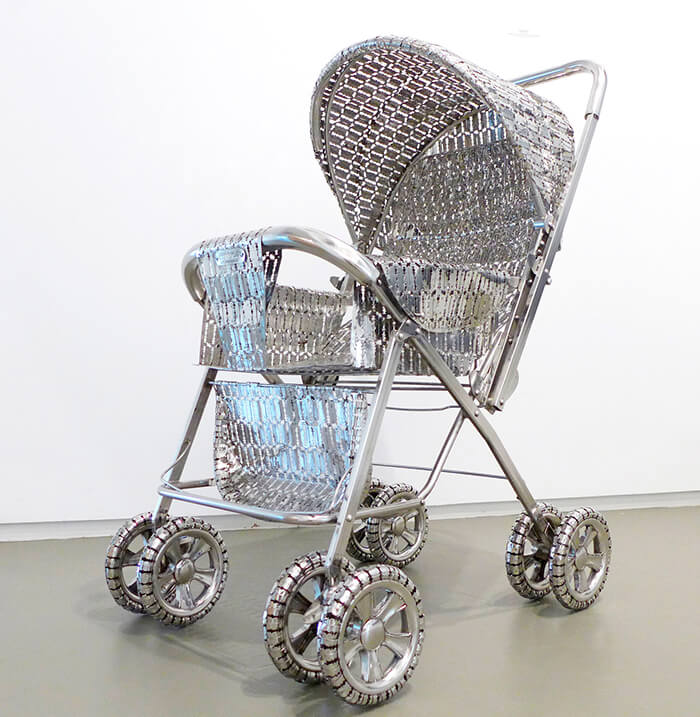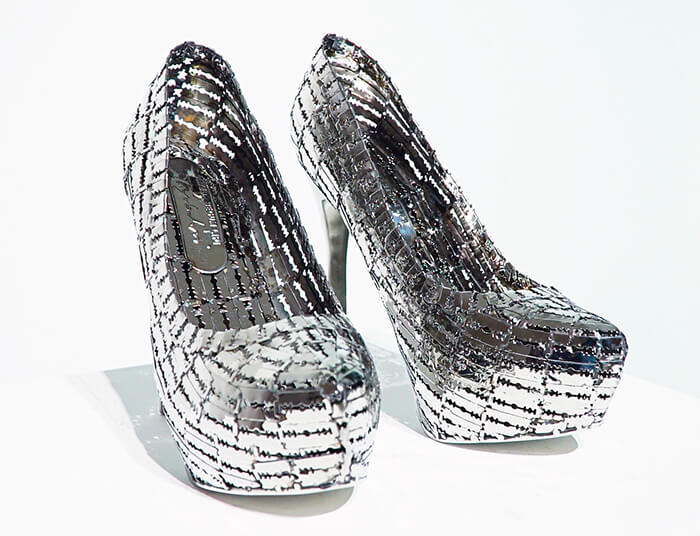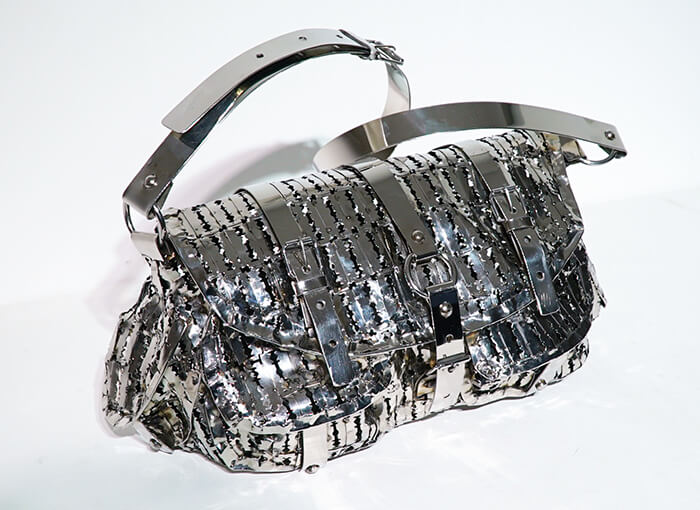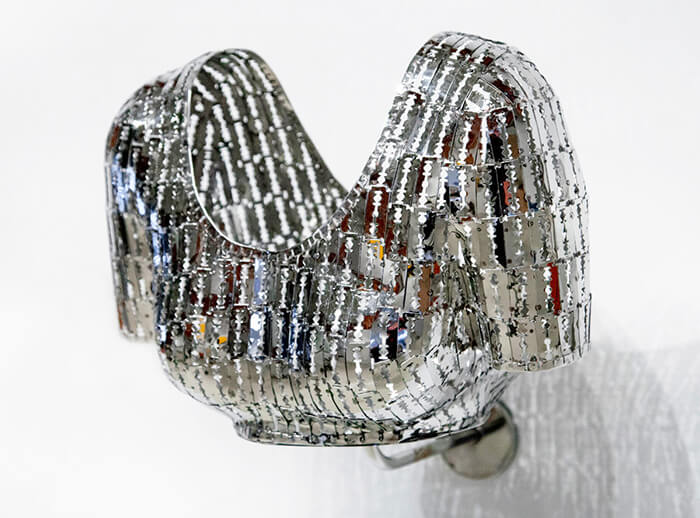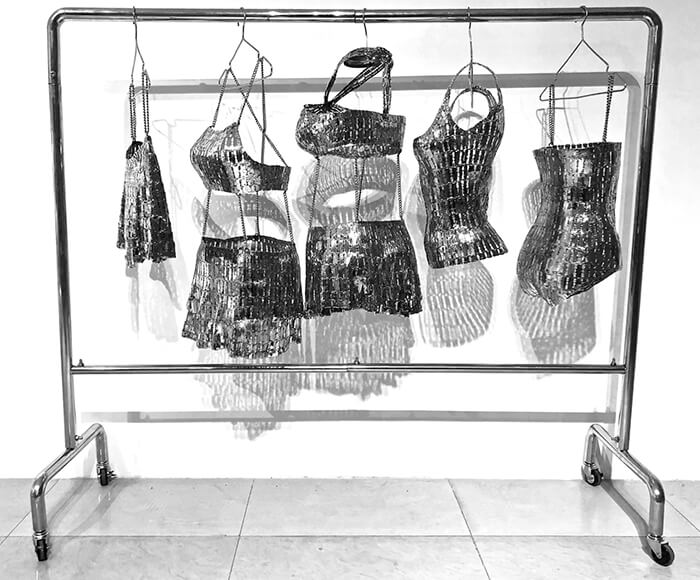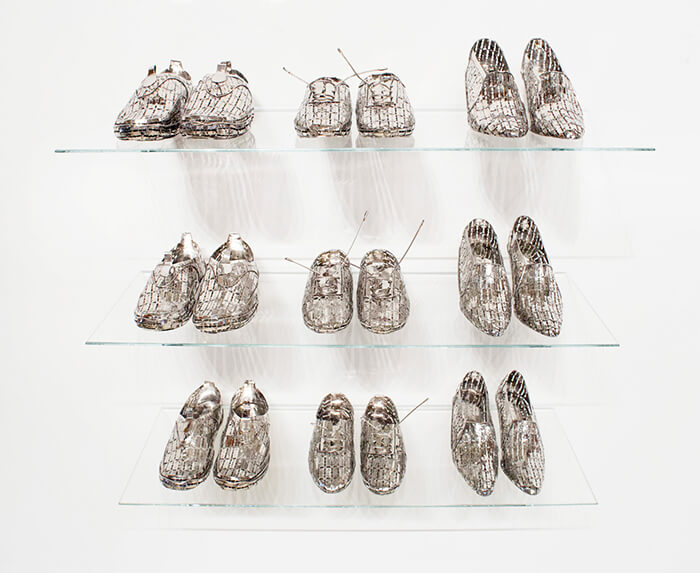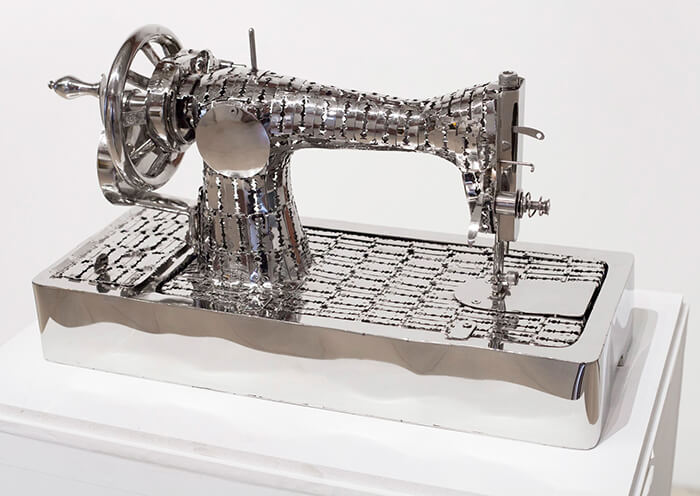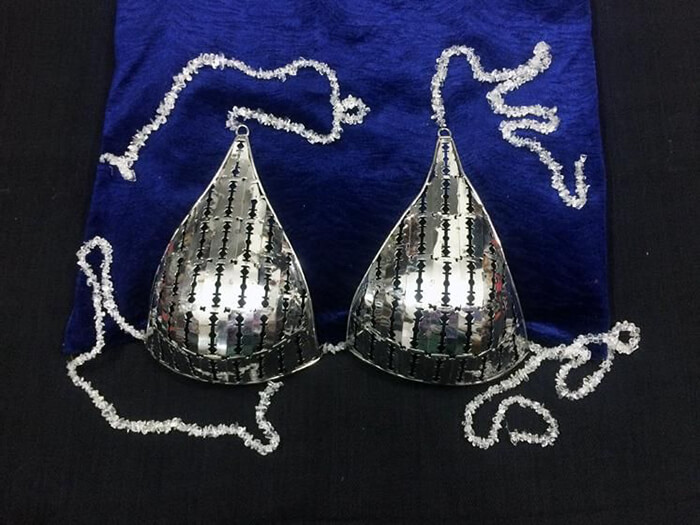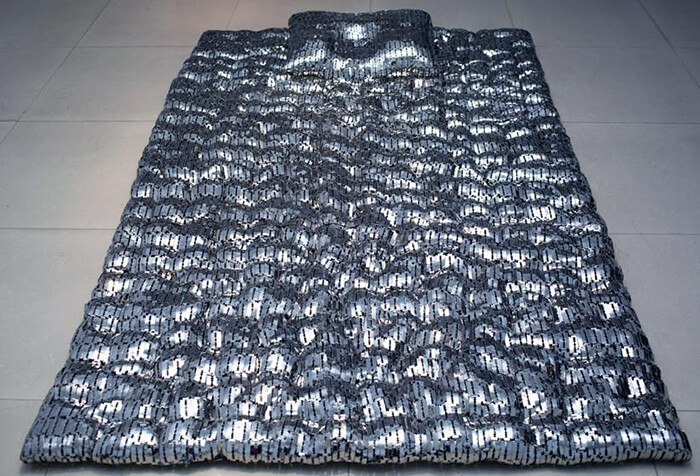 I am not sure whether you get that underlying meaning or not. But for me, I can only think how much extra care Lipi needs to avoid get herself hurting during create these sculptures. I can feel myself shivering by looking at these sculptures in detail, especially below one. I don't dare to wear it at all.