It is all well and good that your outdoor living space looks attractive and perhaps even alluring. But it isn't complete without suitable blinds shielding your favorite part of the house. Outdoor blinds not only serve to ensure that you remain unaffected by the rain and the sun, but they are also essential for your privacy. Like most other people, you look forward to spending more quality time outdoors with your family. Outdoor blinds ensure that the time is really of quality-irrespective of the weather.
However, like all other things you spend your money on, you need to consider a couple of things before you go ahead with the purchase. Knowing what to look for and what matters will help you make an enlightened purchase. It would be foolish to buy an outdoor blind without knowing such factors, and we are here to help you with the same. The top things to consider before you buy your outdoor blinds are:
Budget
If you are shopping for blinds, you are likely to feel overwhelmed by the variety of options open to you. Specific types of blinds come with a particular set of functions. Additionally, there are several types of materials. The leading blinds professionals from Perth, A2B Windows and Blinds, point out that they can range from being pretty affordable to being expensive in terms of cost. Set a budget for your outdoor blinds and shop accordingly. You will indeed be tempted to overspend while buying your blind, but you mustn't.
Additionally, there are custom blinds available in the market as well. Your design, material, and function preferences will determine the cost of such blinds. Keep in mind that high-quality varieties of custom blinds require higher budgets.
You need to carefully consider the purpose your blinds will serve in your outdoor space and opt for specific styles that are more attuned to your tastes. Blinds come in various types, and you need to consider how the appearance of your outdoor blinds will likely be looking a few years ahead into the future. Consider factors like affordability and durability before you make a final decision. However, remember the critical maxim of letting value for money be the most significant deciding factor.
Appearance and Use
If you are looking to give your lifestyle an amount of boost, then the comfort that blinds add to your outdoor living space is something you want to consider. Besides the convenience, blinds add a comely appearance besides enhancing your home's value. There is a wide range of color shades for you to choose from in your blinds. The same is, of course, determined to a large extent by whether the outdoor space is a façade, patio, or verandah. Blinds can also supplement the overall look and style of your home.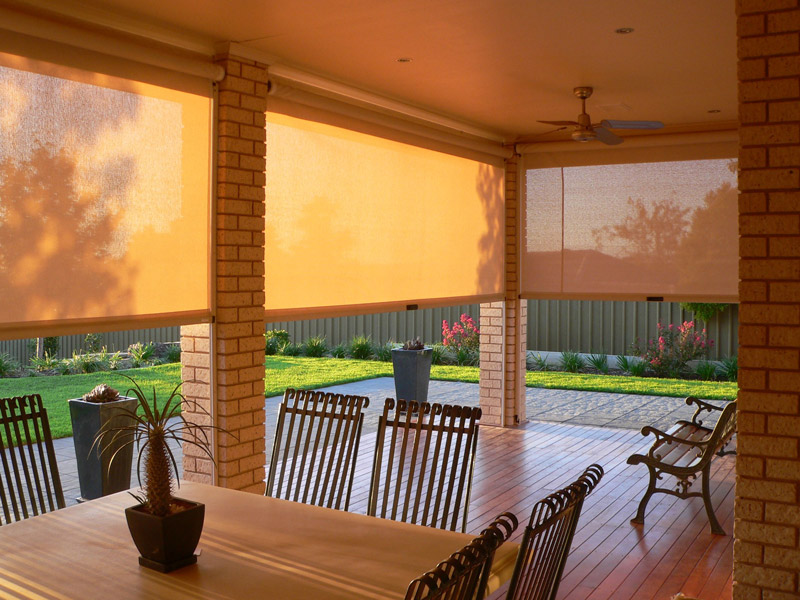 To choose a blind of a particular shade, you first need to scrutinize the area and note the accent colors. The space has a specific color scheme, usually in sync with the rest of your home. Emphasize such colors in the color scheme you select. Using accent colors for your blinds will help balance your outdoor space look and add a necessary rhythm to the same. While you are free to choose from various modern and neutral colors, designers usually advise choosing dark shades as they add to your garden visibility.
Research Into Blind Quality
Quality is an essential part of your eventual purchase decision, especially when it comes to blinds. For the same, you need to compare different shades carefully and devote adequate time to the same. You will find plenty of lesser-known brands that offer affordable blinds. Still, there are other factors like service and warranty that you need to account for before making a final decision. Look for online reviews or, better yet, ask friends, family, and acquaintances for their views and experiences.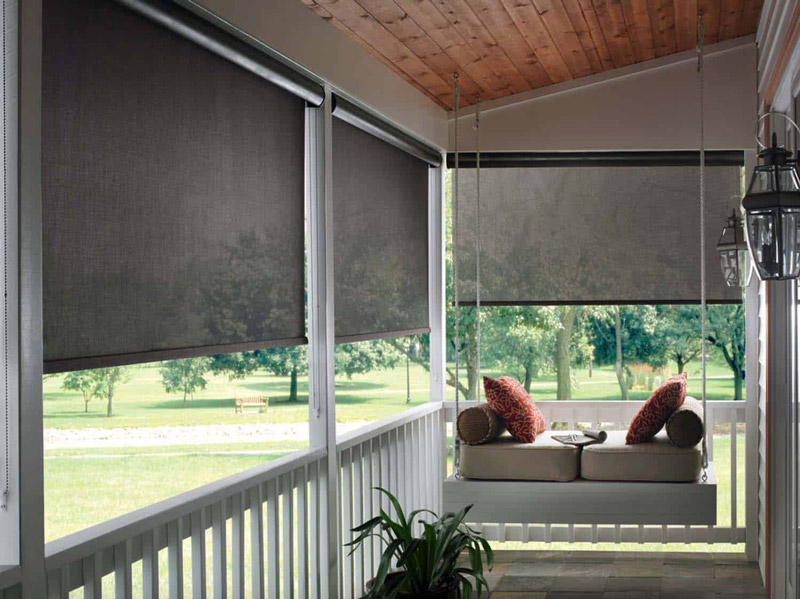 Purchasing and Installing the Blinds
Considering that you are installing outdoor blinds, it is likely that you need help from professionals to install your purchased blinds in your outdoors. Their expertise and experience will ensure correct and appropriate installation. Besides saving you from some significant hassles, it will also significantly reduce the chances or postpone repairing these blinds. They will, in all likelihood, work to perfection!
You need to consider several things before you decide on a particular blind as the one you want for your outdoors. You will find other online resources which will inform you of additional aspects of your purchase decision. Buying a blind for your outdoors is a challenging task, but armed with the correct information, it is in no way anything you can't do!