Rugs make your living space appear stylish and trendy! You can add rugs to your house in a variety of manners. Gone are the days when your options for embellishing the floor with rugs were limited! Now, the texture, style, shape, and pattern options are unlimited!
The new trend of adding rugs to the living space is 'layering.' In simple words, layering refers to adding one rug over another to enhance the overall appearance. Your options and choices in terms of layering are unlimited.
If you are already confused and don't know how to go about with the layering trend, this article will give you a complete guide on how it's done. Read on and alter the entire vibe of your house by learning the layering technique!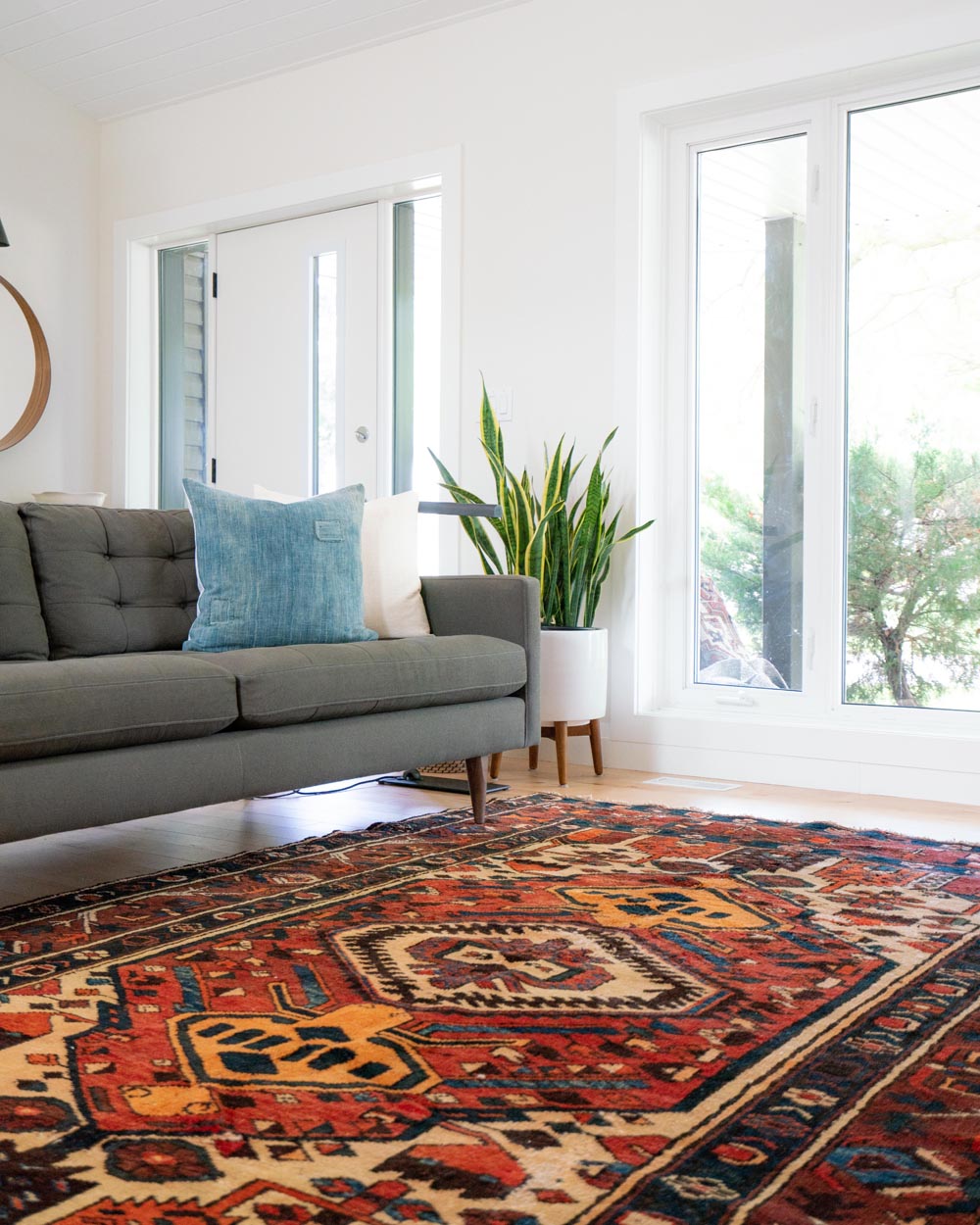 1. Manage The Wrong Choice
Now, if you have bought a rug mainly because it has a great pattern or is made of some lovely texture, but the size turns out to be wrong, don't be disappointed! You can surely fix the problem by opting for the layering technique.
If the size of this rug is small, but the area you want to cover is huge, you simply need to add a rug under it and layer the bigger one over it. For that, you should go for a neutral base. For instance, a jute rug works great under a vibrant and colorful rug of a smaller size.
Doing this will not only solve your problem of the wrong purchase of the rug but will also elevate the space. It helps in adding some details to the area, giving it an easy but quick facelift!
Placing turkish anatolian rugs over bigger-sized solid rugs is a great choice to make. It accentuates the floor almost instantly, without you having to put a lot of effort into the process!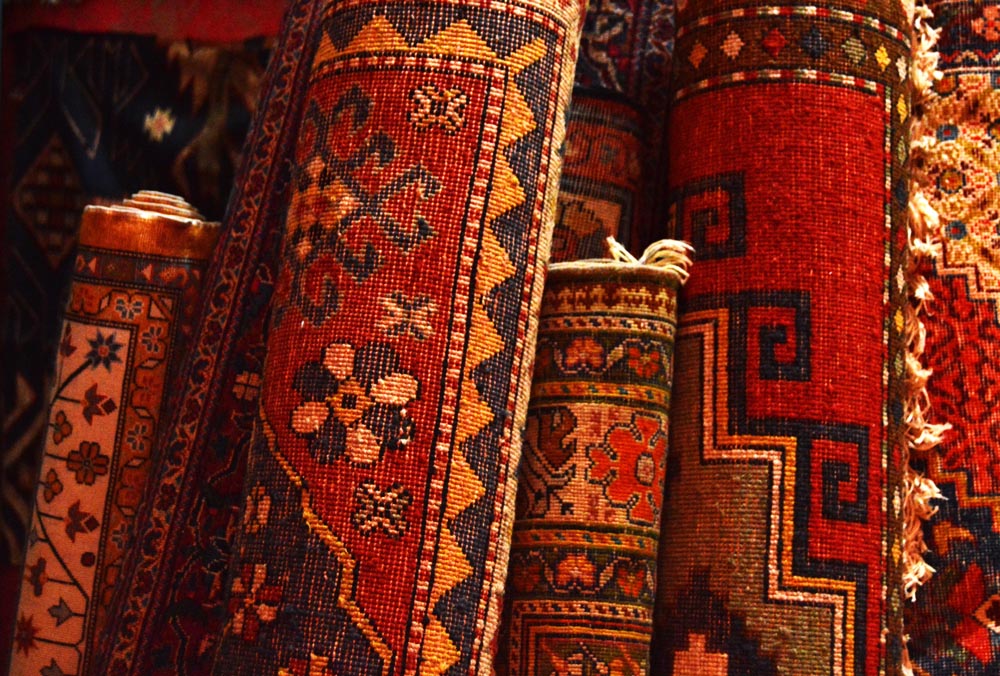 2. Experimenting With The Colour
If you have sharp aesthetics, layering gives you a great way to experiment with the colors. It is something that aids those who love dark colors as well as those who prefer lighter shades.
One great way to tone down a dark-shaded rug you have recently bought is by adding a light-colored rug under it. However, you need to ensure that the underneath rug is bigger so that its shade is visible and apparent. Also, covering the entire floor would be a bit extra! Make sure to leave some vacant spaces around the underneath rug to define things in a better manner.
People who like neutral shades are not a fan of things too bright, and layering is a way to add a hint of color to the room. This way, their need to keep things light is fulfilled and still makes the living space appear exciting. A great layering technique is a neutral rug over the top of a colorful one where the layering showcases the color only at the edges.
3. Patterns Over Solids
It is a great idea to add some personality to your room, including a patterned rug. However, you need to make sure not to overdo it! Two rugs with different patterns can't be stacked on each other. Instead, have a solid rug as a base and then add a thicker and patterned rug on top of it.
Alongside this, while opting for this technique, ensure that the colors of both rugs match each other. Things might appear a little unaligned if you try pastels with darker tones.
While choosing patterns, you can also go for bold and light ones. The lighter one can go down, while the thick one can easily layer over it. It will give some depth to the room.
4. Shaped Layering
Modern rugs come in various shapes and appearances. You can surely opt for the layering technique by playing a smaller circular rug over a larger round rug. However, you must be careful while playing with the shapes.
Placing irregular rugs over each other may make the entire space look messy! Hence, to keep the vibe of your room pleasant yet neat, make sure to layer the rugs of similar shapes on each other.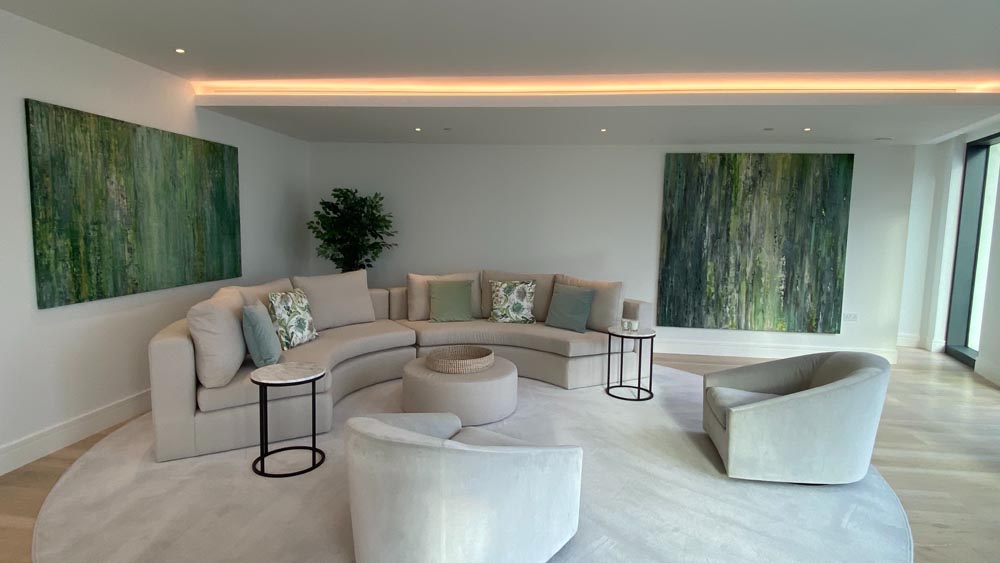 5. Ditch The Rules
Layering doesn't mean you have to be careful of the dimensions and place a smaller rug right on top of the larger one. You can surely put the rugs randomly over each other. This means the underneath rug could be horizontal, while the one over it could be a little tilted.
Get The Layering Technique Change The Vibe Of Your Home
The layering technique of the rugs will surely set your house apart from others. It will make your rooms stylish and trendy! However, make sure to do it correctly and avoid making things appear shabby and messy.
There should definitely be some order in the chaos as well!