Woodworking needs a different set of tools altogether as the machines need to be sharp but at the same time delicate enough to make extraordinary woodwork. From professionals to hobbyists who love to play with wood need the right set of tools to do the magic. If you are looking for more refined tools for DIY woodworking, Data powertools UK is your destination.
However, people often get confused and tend to use the same machinery tools for woodwork too. Well, you have to avoid that, and use tools specially meant for woodwork. Now, let's dive right in to find the best tools for your DIY woodworking.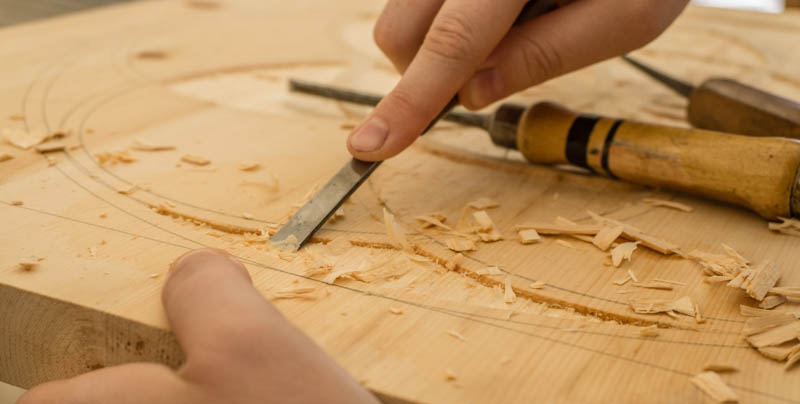 Saws
Woodwork is all about fine cutting, and for that, you need a saw. Saws come in different shapes and sizes for various purposes. The best saw for starting your woodwork would be the circular saw. The circular blades are better for cutting and shaping the wood. The size and design of the teeth vary.
The circular saw comes in three types of blades: ripping blade for cutting material lengthwise, crosscut blade for sawing across the grain, and combination blades for both ripping and crosscutting. The ripping blade has even spaced teeth while the crosscutting blade has a staggered one, and the combination blade has both. So, choose according to the job required but go for the combination blade if you can't decide on one!
The circular saws come with a battery making them hassle-free from wires and easy to handle. The best circular saw for home furniture is Makita 5903RK 235mm circular saw with carbide tipped saw blade and rip fence. It comes with 1550w and 4500 rpm and is completely light weighted.
CNC machine
If you're looking for a machine that can help you create beautiful woodwork, then you may want to consider investing in a CNC machine. They are computer-controlled, and they can be used to create precise and intricate designs. Having a CNC machine for woodworking can help you create everything from furniture to cabinets to sculptures. If you're new to this, you may be wondering how these machines work. Essentially, the computer controls a cutting tool that carving the design into the wood. The cutter is attached to a spindle, and the computer tells the spindle how fast to spin and what direction to move in. As the cutter moves through the wood, it removes material until the desired shape is achieved.
CNC machining is a highly accurate process, and it's becoming increasingly popular among woodworkers of all skill levels. If you're interested in exploring this technology, then you should definitely check out some of the great CNC machines on the market today.
Orbital sander
Orbital sander uses sandpaper pads that revolve in orbital patterns. The orbital sander causes tiny circular rotations to make ultra-smooth sanding. It is perfect for making home furniture. You can also go for the random orbital sander. The only difference between these two is that random orbital sander also moves back and forth, leaving lesser swirls on the wood. But it is recommended for professional work rather than home woodworking.
So it's better to go for an orbital sander for your first time. Check out Metabo FSR 200 Intec ¼ sheet Orbital Palm Sander 200W for a handy machine. It is light weighted and perfect for one-hand operation and has an excellent weight to performance ratio. This orbital sander comes with dustproof ball bearings making it long-lasting, durable and tinsel.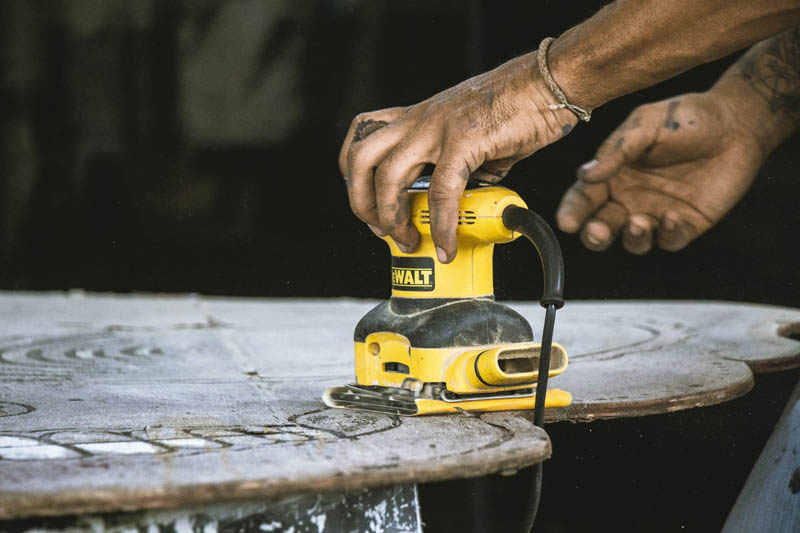 Hammer
Hammers are required in every woodworking kit. It has just two jobs to do, pond and pry. They come in electric devices, but that's for heavy construction work. You can go for the traditional hammer for DIY woodworking. The hammers depend on various factors like the design, length and handles.
Smoother heads are used for finishing, and serrated heads are used for gripping nails and fasteners like framing hammers. Longer hammers are not advisable as you won't be able to apply enough pressure for the first time. Go for short handles and heavier heads for effective work.
Composite hammer handles give a lesser shock, and steel handles are to be strictly avoided. Hammerheads can go up to 32 ounces, but it requires 16 to 20 ounces for making home furniture. For all purposes, go for finishing hammers, framing hammers for extensive woodwork, and tack hammers for small works at home. Choose the right hammer based on your work!
Power drill
Power drills are the woodworker's best friend. A power drill is not just for drilling holes; it can be converted into other tools with different attachments. Drills running on 120 volts current produce more torque and longevity for cordless drills. These days, it is very rare to use hand drills, so pick a power drill to make your work easy.
For beginners, go for an 18-volt cordless drill; it produces enough torque and pressure for household woodworks. For the size, choose either 3/8 inches for minor work or 1/2inches for heavy woodwork. DeWALT DCD999T1 18volts Flexvolt high advantage power combi drill kit is perfect for beginner choice. It has high specifications and distinctive features and can be used for both small and heavy woodworks as it comes with both hammer and drill.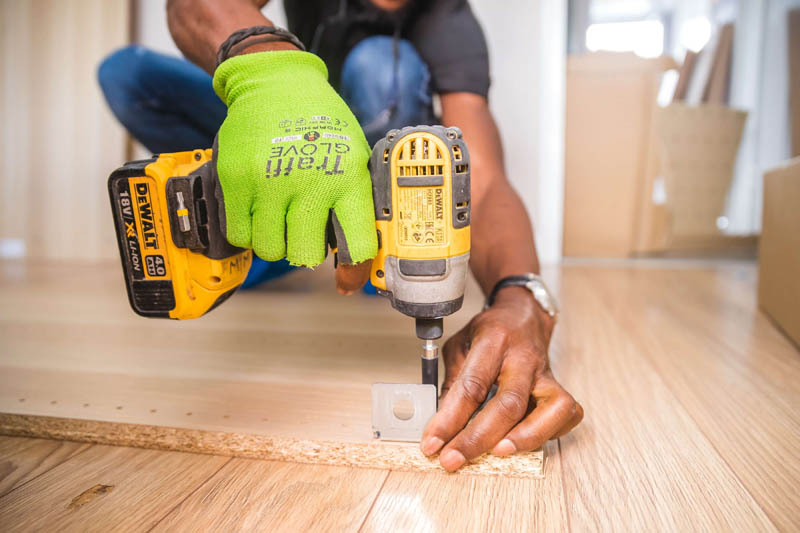 Conclusion
Being a beginner, you might get confused about the wide variety of tools in the market. Don't get deluded by the expensive tools with luxurious features. Start with the basic tools and understand woodworking tools come under five classes of cutting, finishing, assembling, measuring, and holding. Woodworking tools aid to make raw wood pieces into exemplary projects. Now that you know the perfect tools to do your DIY woodworking let's get started!