What is better than enjoy some tasty sushi and sake in summer time? Maybe taking sushi from the mouth of a hungry shark? Quite interesting idea right? Of course, that won't happen in real life. But with the cool shark attack sushi platter, you can pretend that is real. ;)
This hungry shark holds your dipping sauce and there's plenty of room for all of the appetizers and snacks in the ocean! You can even use his tail for chopsticks or serving utensils.
Each platter is hand-painted and makes a fun way to serve guests. Although it is said the platter is not only for sushi, I still think they are perfect mate. But you can be creative for sure, such as chips and dips.
Please be noted, this is a hand painted ceramic, hence it is quite delicate. If you want your shark can serve your food for a longer time, hand-wash and never microwave it.
[buy the sushi platter on amazon]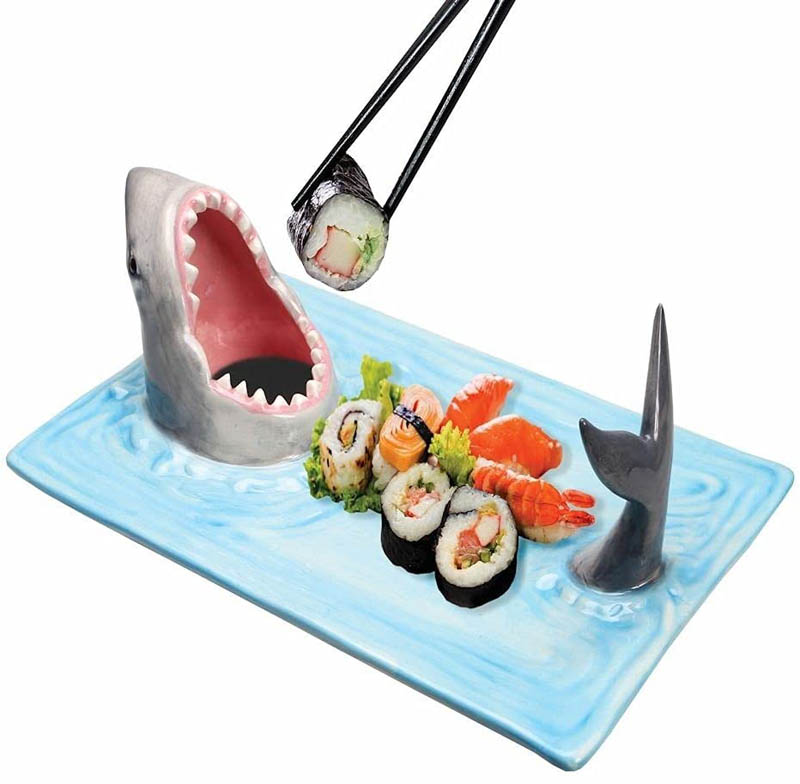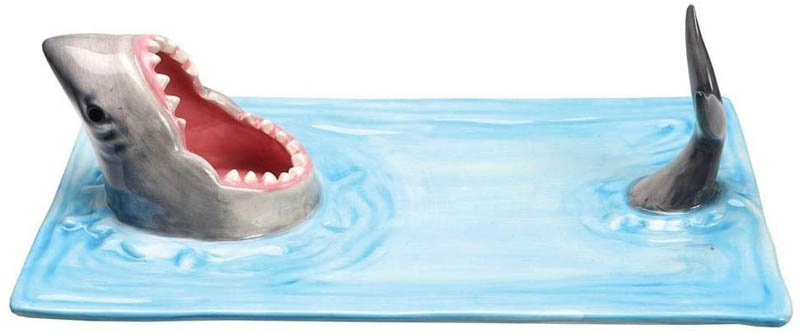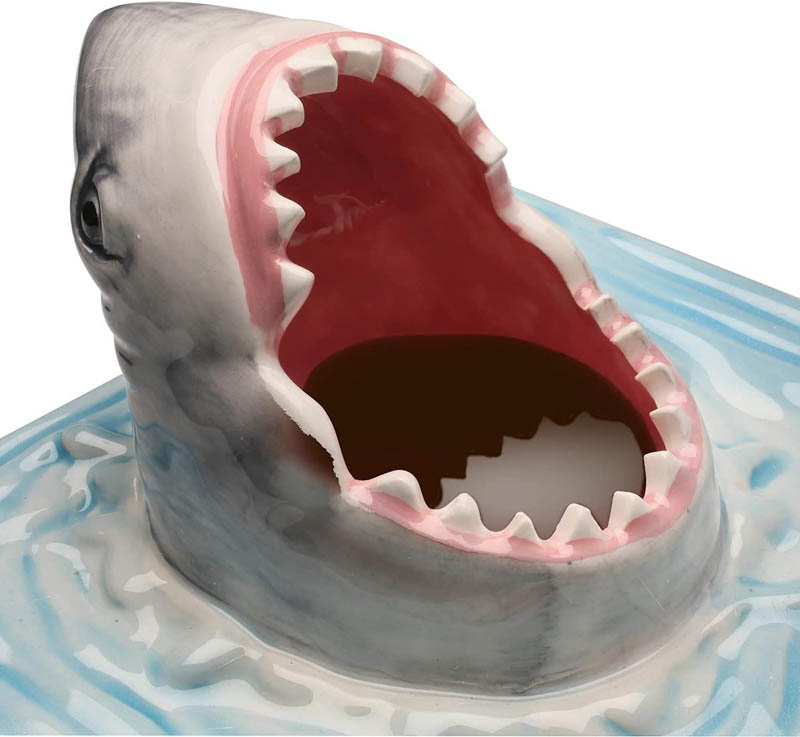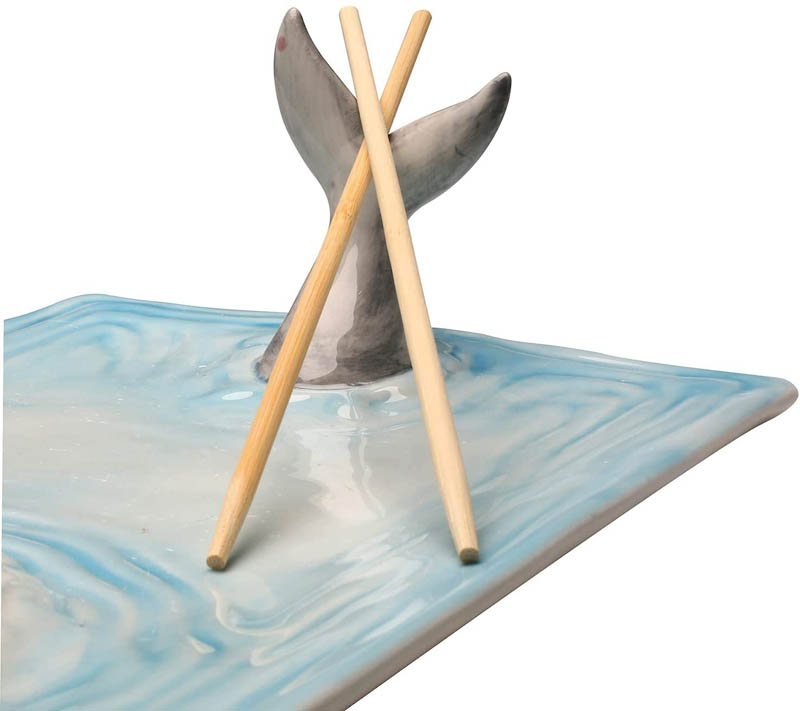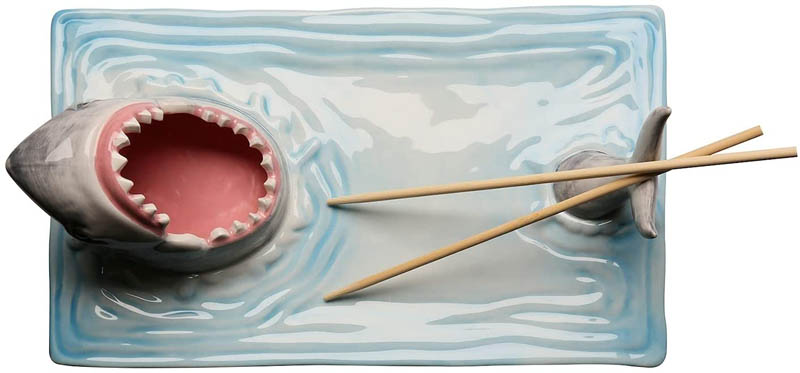 We are a participant in the Amazon Services LLC Associates Program. If you make a purchase, Design Swan may earn an affiliate commission. Please read our disclosure for more info.