Designed by Mossebo Studio
In many cases, we try to use bright color to make the room looks larger and spacious. But if your room is already large enough, you then have the luxury of using dark tone. The dramatically dark grey home in this article is a perfect example. Various of grey shades are used in the interior along with captivating copper accents.
In this 100 square metre private house in Norway, a smoky grey modular sofa and matching rug set out a lounge area within dark grey microcement walls. The dark tone also covers the ceiling of the living room in its entirety, to create one complete grey cocoon.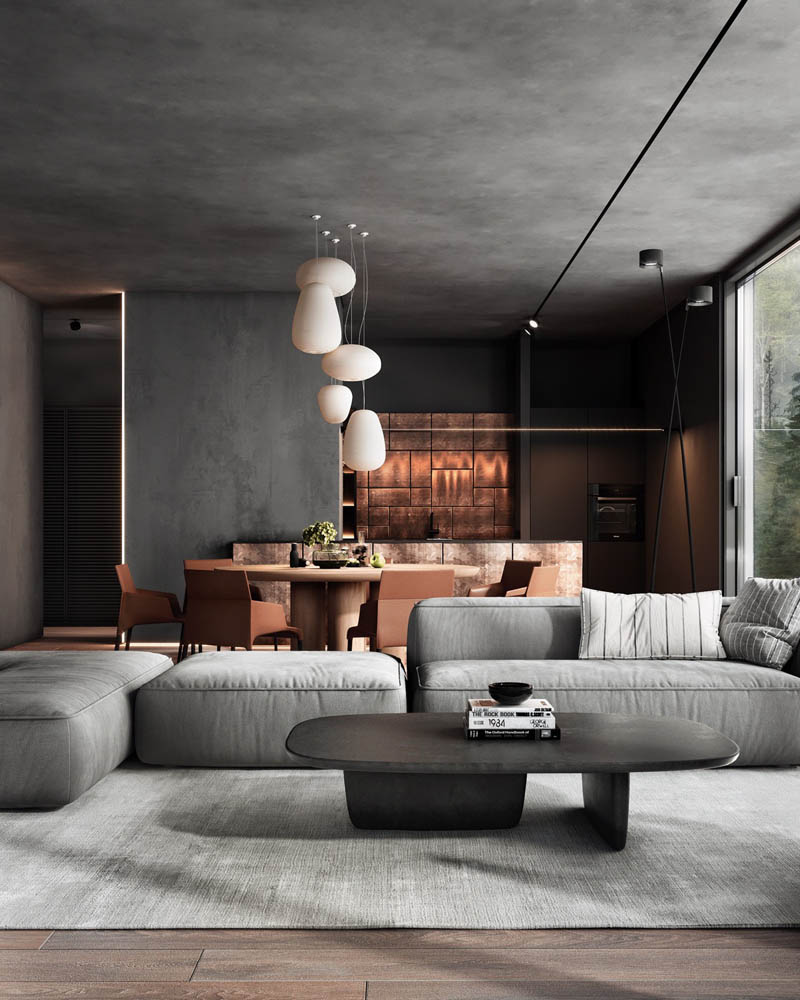 Living room
A modern coffee table contrasts darkly against the lighter grey rug. Floor to ceiling patio doors fill the dark decor with a glorious influx of natural light and lush green forest views. White dining room pendant lights tumble from the ceiling, punctuating the dark and shadowy surroundings. Modern brown dining chairs make a tonal connection with a copper-covered kitchen design at the back of the open plan.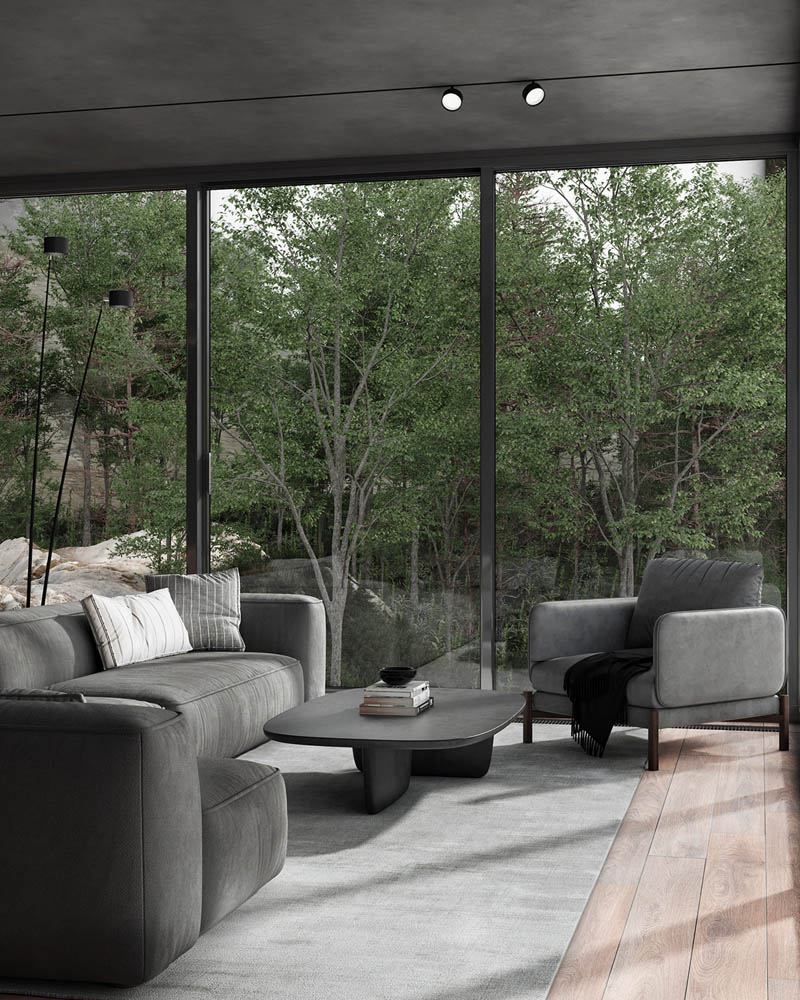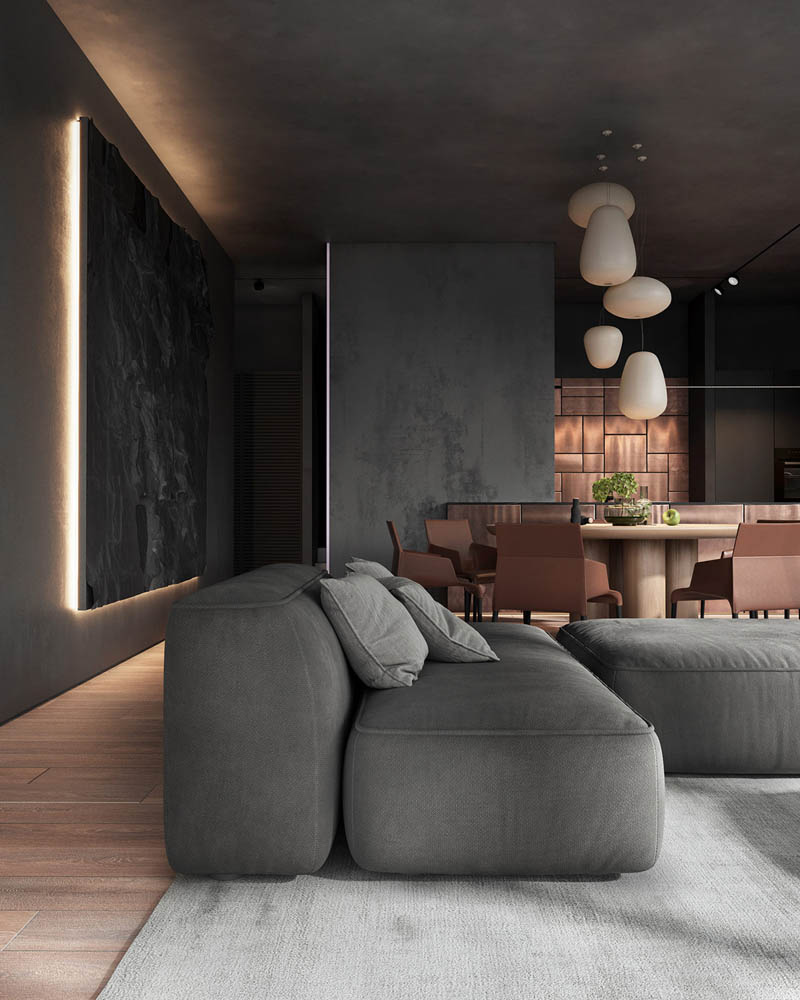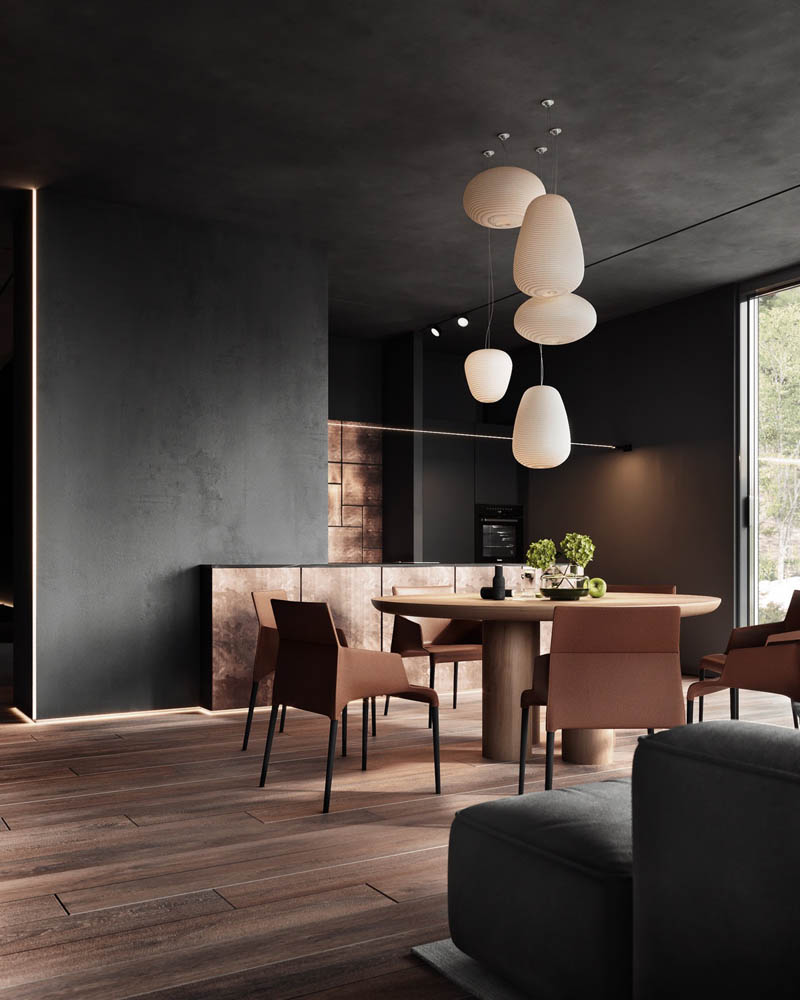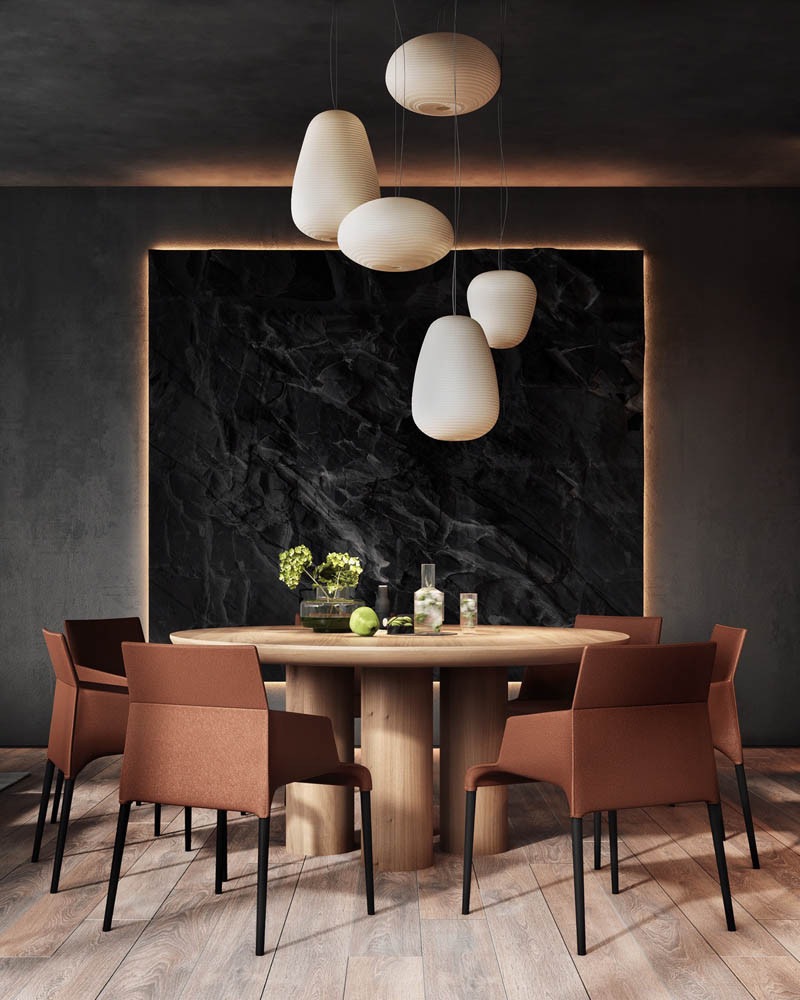 Kitchen
While this is the first time I saw a copper kitchen! Copper cabinet fronts cause a spectacular shimmer across the face of the kitchen perimeter, whilst custom copper tiles build the backsplash.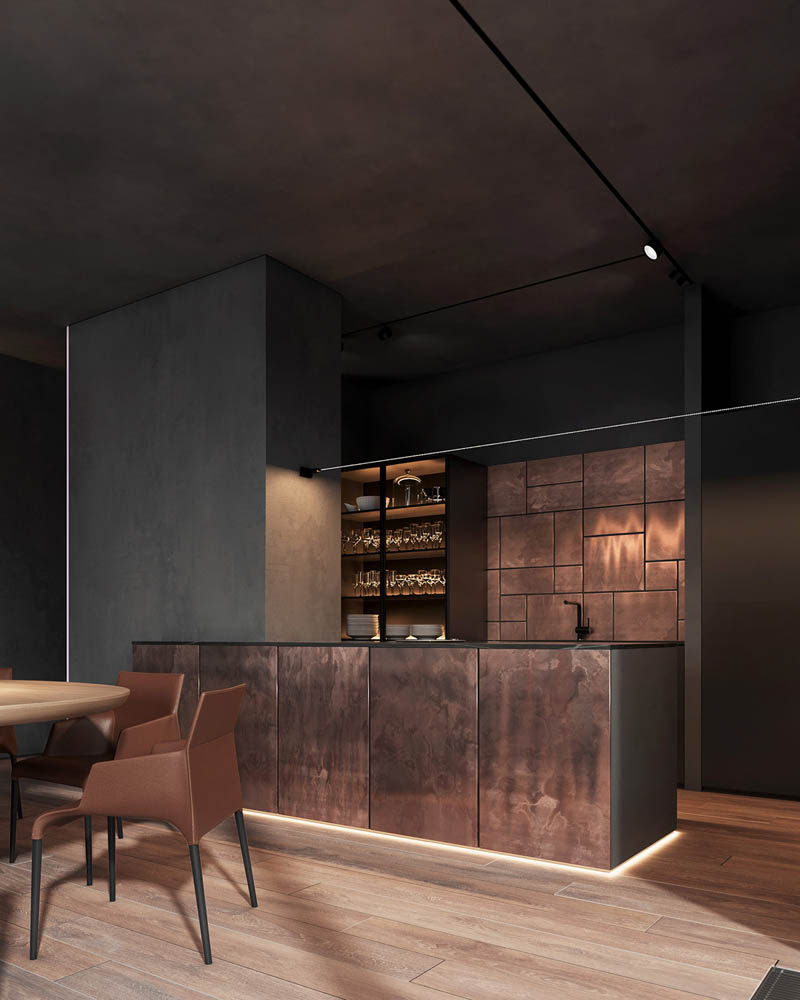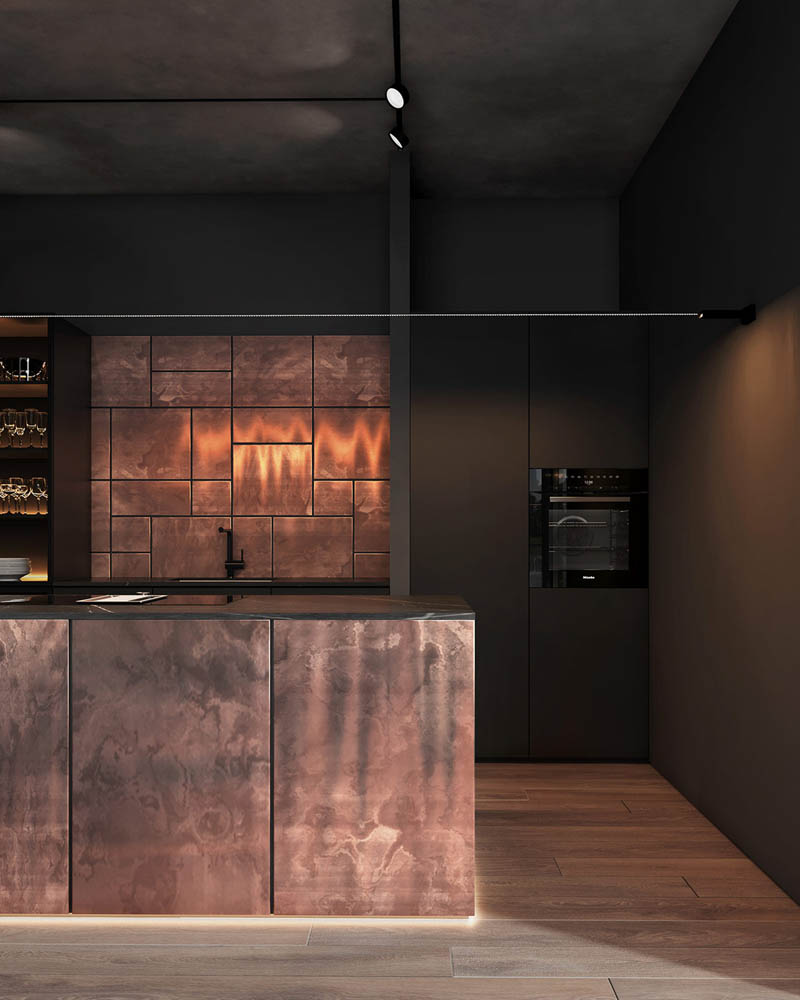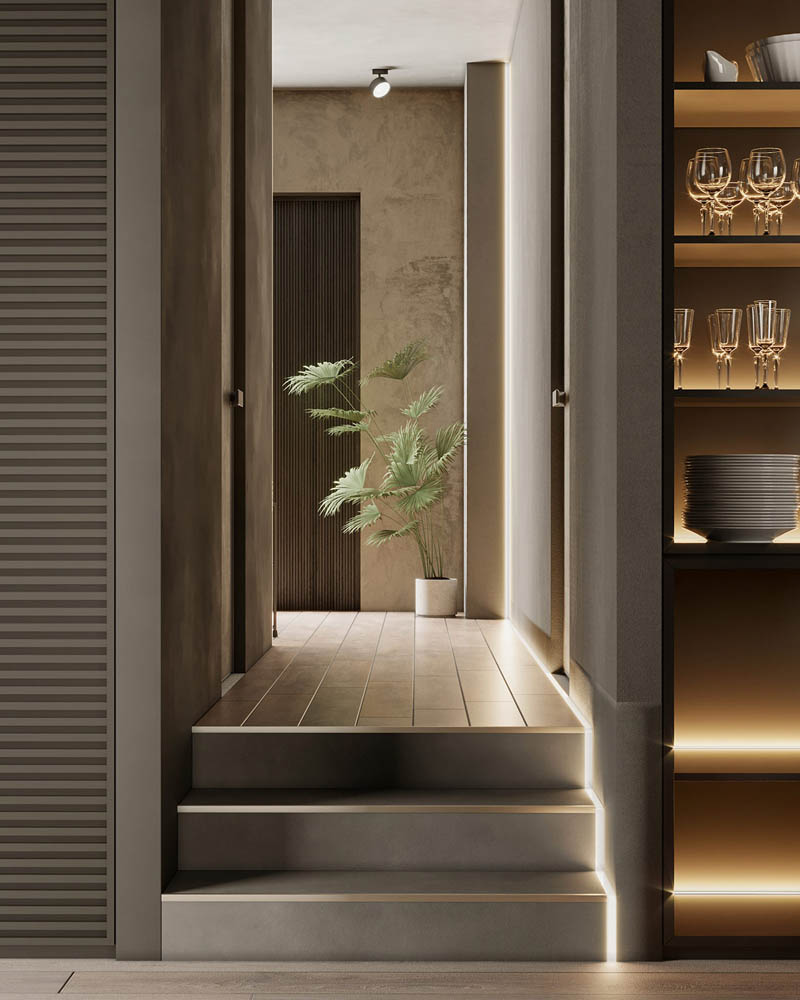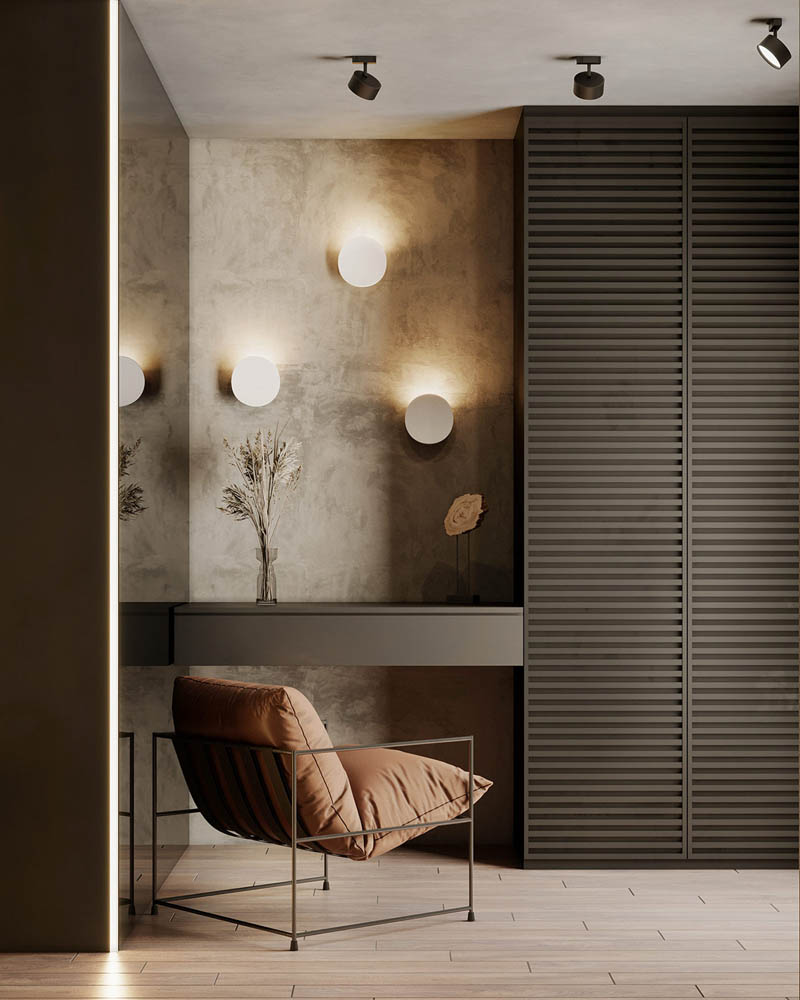 Bedroom
In the bedroom, an upholstered bed contributes an uplifting sage green accent to grey cement surroundings. The green bed beautifully pulls in nature's own accent that grows just outside of the bedroom windows. Plain grey drapes hang an understated frame around the forest panorama. A comfortable lounge area is arranged with a couple of curvaceous bedroom chairs.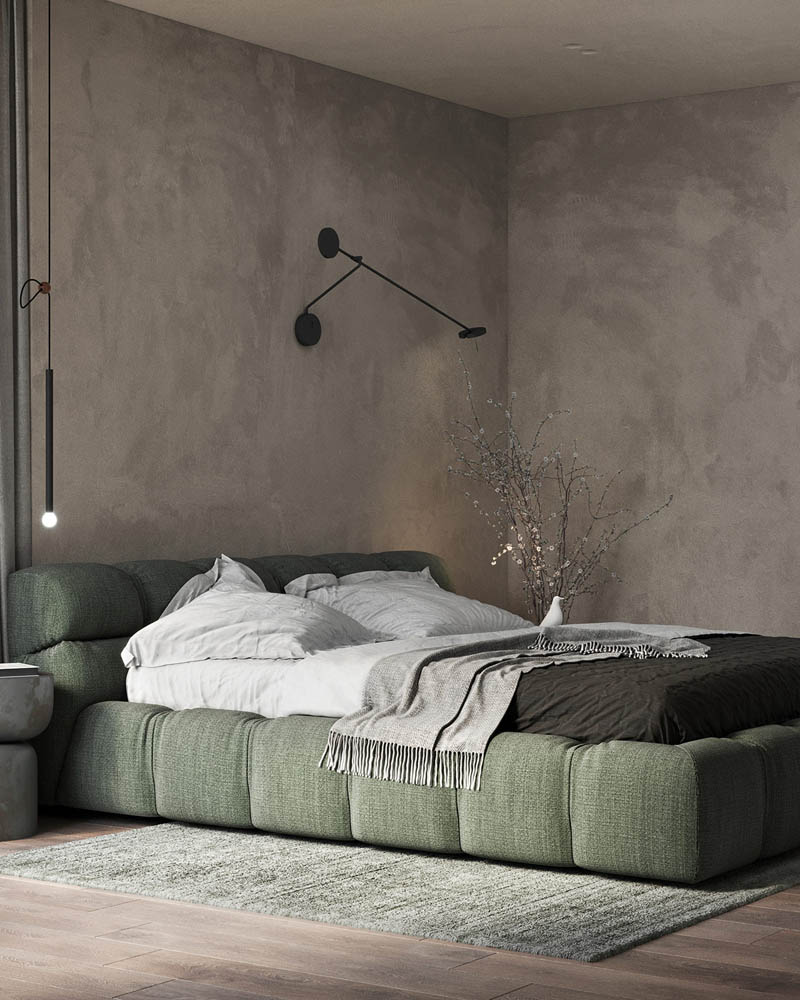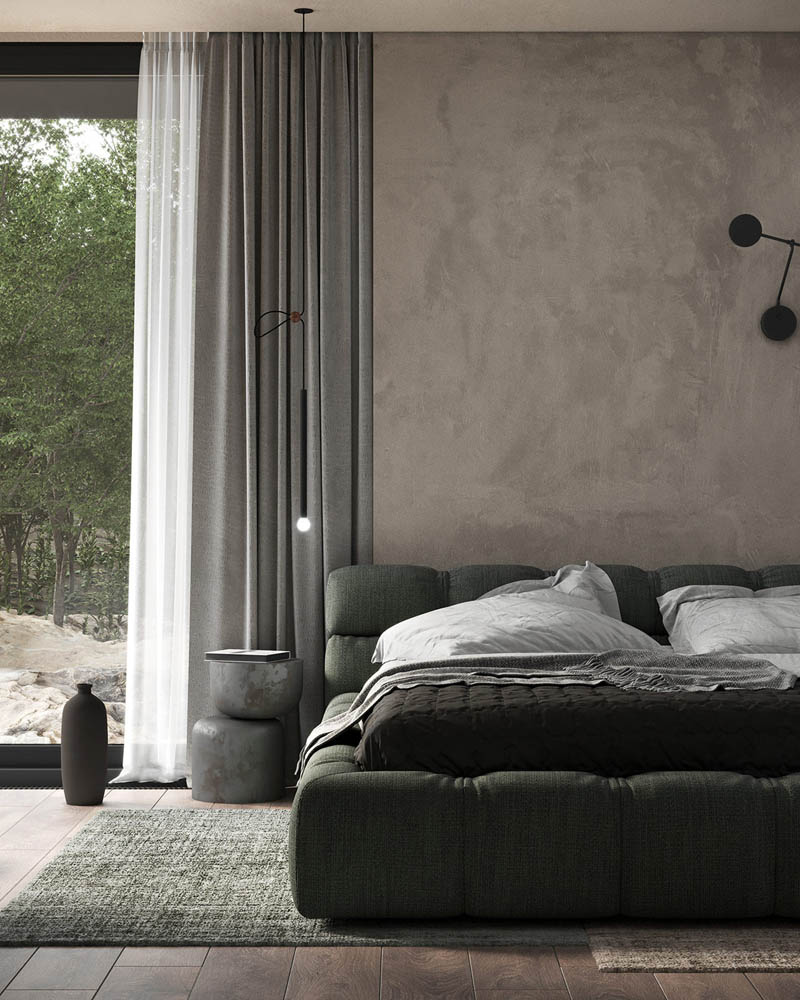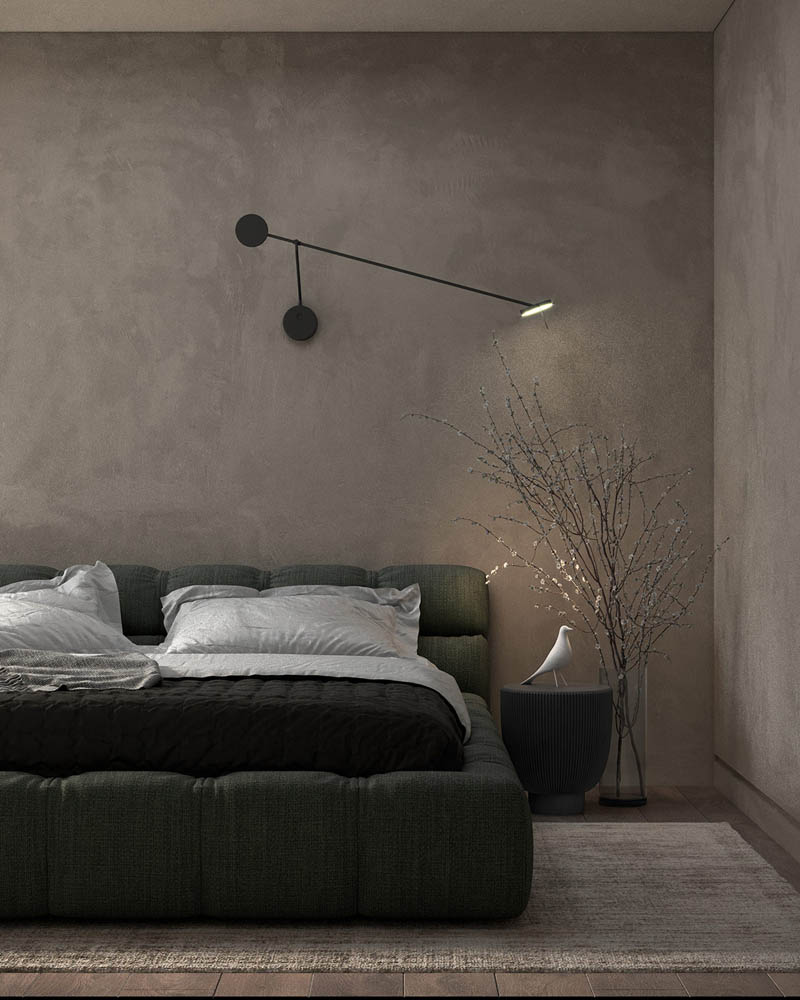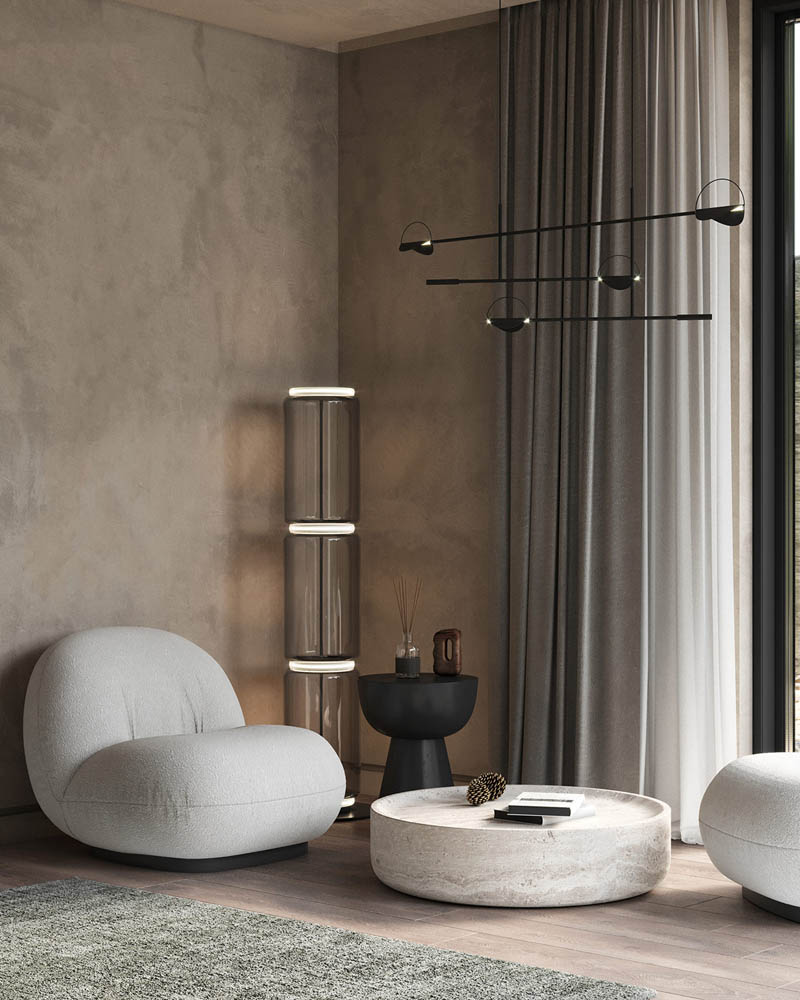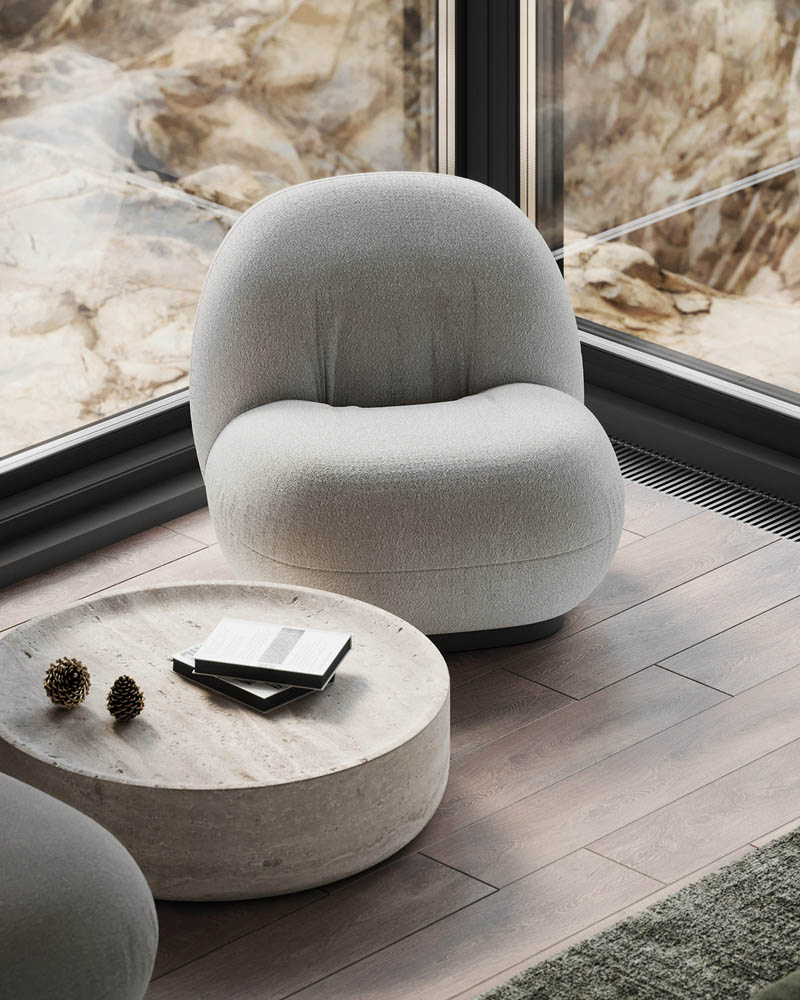 Bathroom
Last, the bathroom, a custom cut vanity mirror vastly increases the sense of space. Three bathroom vanity lights have their presence doubled in the glass. Floating shelves and a wall mounted bathroom sink protrude from the frameless mirror.