A well-crafted, visually appealing, and creative business presentation holds better to the audiences' attention and brings significant value to the brand. For any startup, giving presentations, pitches & webinars is an inevitable part of the business. It doesn't matter how out-of-the-box, superior or powerful your idea is if you can't attract investors and evangelists to your startup.
When it comes to raising the seed money and getting people to listen to you, a compelling business pitch plays an imperative role. Startups should not forget the competition for investors' attention. Hundreds of businesses are seeking capital and posing a direct opposition to you at all times. With so much at stake and a couple of minutes with the venture capitalists, a well-crafted PowerPoint presentation can draw a line between a closed deal or a missed opportunity.
How PowerPoint templates help?
Corporate-friendly PowerPoint presentation templates bring aboard an array of benefits for startups including pixel-perfect graphic design, superior company branding, ease of customization & layout consistency. Moreover, rather than creating a presentation from scratch, a PowerPoint template can help you generate an intuitive presentation in the shortest time possible.
Presenters can put the content in the placeholders & save big on time. Thus, focus more on presentation delivery instead. Startups must remember that business presentations are one of the primary communication mediums that the company uses to interact with clients, leads, prospects, and investors.
Leveraging ready-to-use PowerPoint templates boost branding since the template encompasses a consistent design across the deck. Not to forget the rich visuals, presentation templates provide 3D charts, graphs, mind maps, and other vector diagrams that can help presenters project data in an audience-friendly manner.
Here are the ten state-of-the-art business PowerPoint templates that can help you maximize your chances of winning over investors and achieve business success: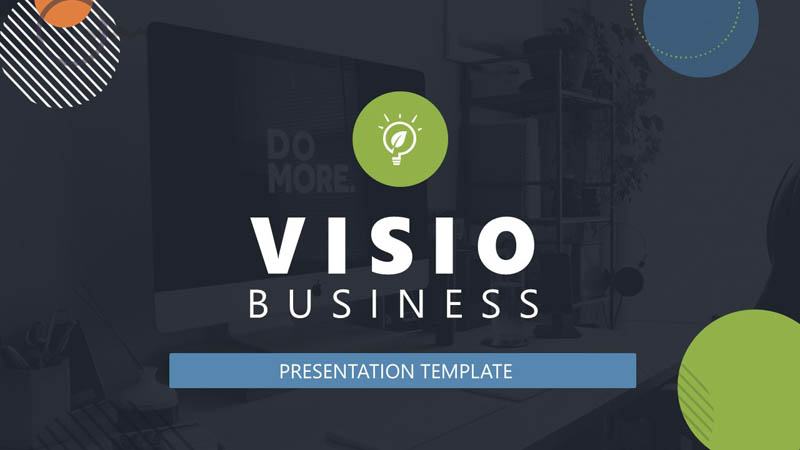 It is 2021, and today the business landscape is both competitive and complex. The 16×9 Visio Business PowerPoint template from SlideModel helps you showcase your company's ideas, vision, concepts, goals, funding strategies, social media presence, and other aspects in an engaging fashion. In short, it's a true pitch deck that can woo the investors in minimal time.
The template features over 17 slides and works great for promoting your big idea. Thanks to the charming design, you can get hold of your audiences' attention till the presentation lasts. Often investors are running short on time and have high expectations from the entrepreneurs pitching to them. While seeking funding, the PowerPoint presentation has to wow them! The Vision template can be a game-changer for your presentation needs.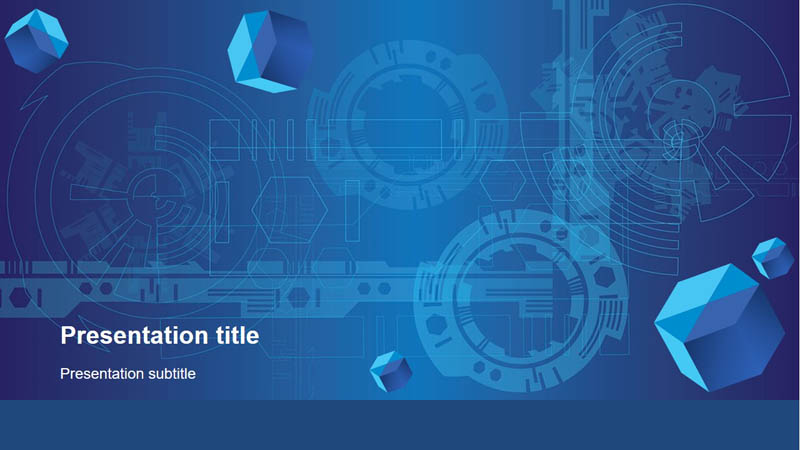 The 22-slide Edgy PowerPoint template is a perfect companion for your technology-related business presentations. The template caters to technology domains such as Big Data, Machine Learning, Cryptocurrency, Artificial Intelligence, Virtual Reality, and more. Startups can effectively showcase their company's mission and vision. The template is suitable for storylining the tech advancements as well.
Moreover, apart from rich industry use cases, the template features a superior PowerPoint design, 3D graphics & engaging typography for presenters. Each slide element is 100% customizable and allows you to bring the template closer to your company's branding. Outshine your new business presentation with the Edgy Technology Company Business template today!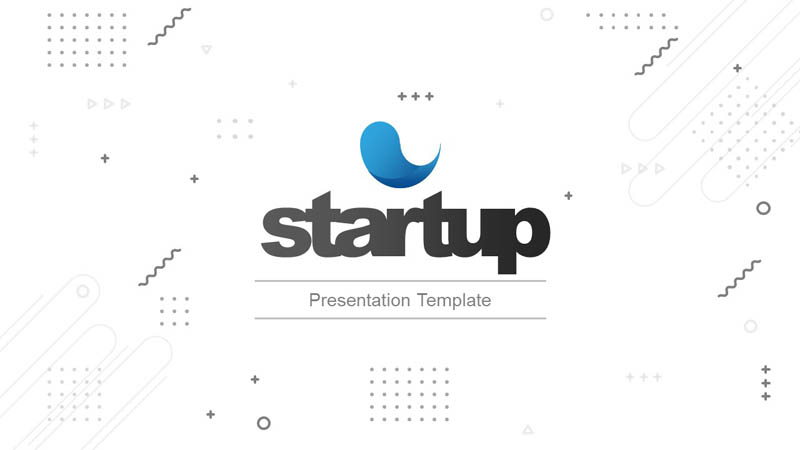 Often presenters have to include a ton of data into the presentations, be it quarterly reviews, growth numbers, company-wide study, etc. The Startup PowerPoint Infographic template is an innovative collection of engaging infographic charts. Rather than overwhelming the audience with a plethora of raw data in your slides, you can leverage this template and showcase data in a digestible, audience-oriented manner. You can easily project critical analytical data through charts including Horizontal timeline, Donut chart, Layer Pyramid, Business branch, and more.
One should understand that Data Visualization is a key part of any presentation. If you overburden your slides with random text and numbers, there's a high chance that the presentation will throw the audience off the track. But, don't worry! This template lets you visualize complex data into interactive visualizations. Effectively visualize your startup's journey through a timeline infographic and woo the audience just right! There are also more types of infographics you can use in your PPT, just be creative!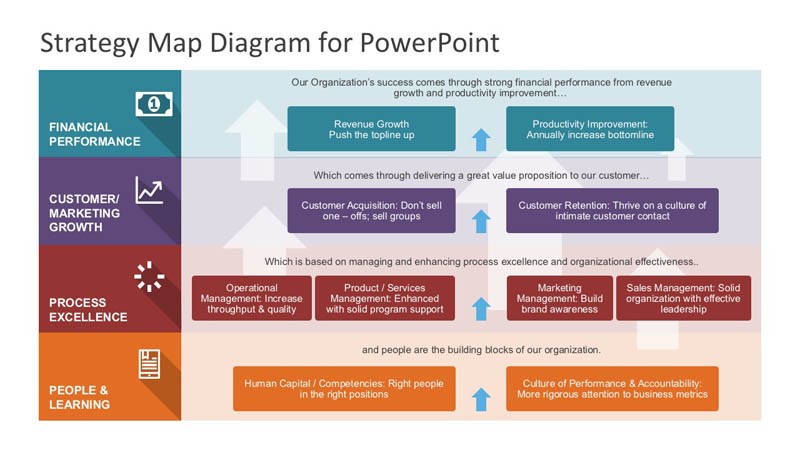 One of the most important aspects of any investor meeting is the company's primary strategic goals. The Strategy Map PowerPoint Diagram template lets presenters effectively showcase the company's goals, vision, aligned objectives, financial and non-financial growth, internal business processes, customer and marketing endeavors. Entrepreneurs and upper-level management can find the template highly useful for their meetings.
What sets the template aside from others is that the template helps you picture your company's strategy map. Moreover, you can complement the slide content through an array of shapes, icons & visuals. Thus, it gets easy to measure key performance indicators (KPI) for growth and productivity. The 5-slide template comes in handy in 16×9 and 4×3 aspect ratios. Some of the other suitable use cases are corporate planning, business strategy & balanced scorecard.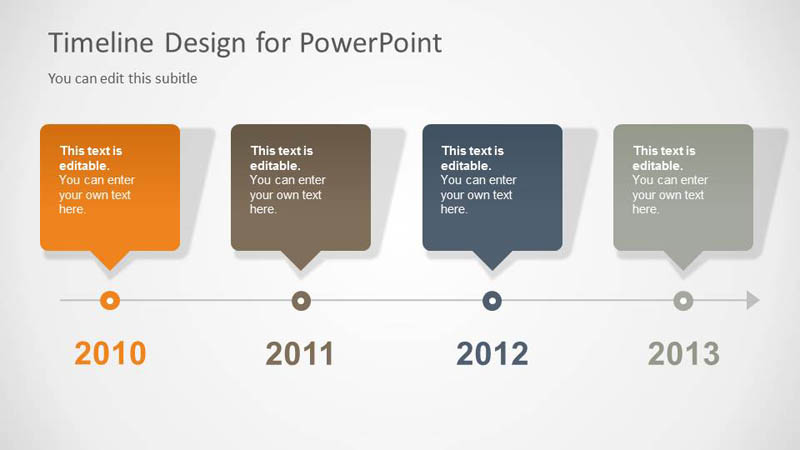 Timelines are one of the most effective ways to talk about a product, service, concept, or the company as a whole. A timeline template can help you layout the whole presentation in a chronological fashion. Timeline not only reduces the clutter on slides but also makes your data look compact and attractive. Presenters can easily storyline the presentation right from the first slide till the end.
For any business, timelines are critical, be it showcasing project deliverables, product launch, or startup story. The 5-slide all-purpose timeline template can help you visualize different business milestones, events, sprints, announcements chronologically. The template further helps your audience connect the dots and comprehend your business better. You can also use this template for business verticals such as roadmap, schedule, project planning, consultation, agenda-setting, and more.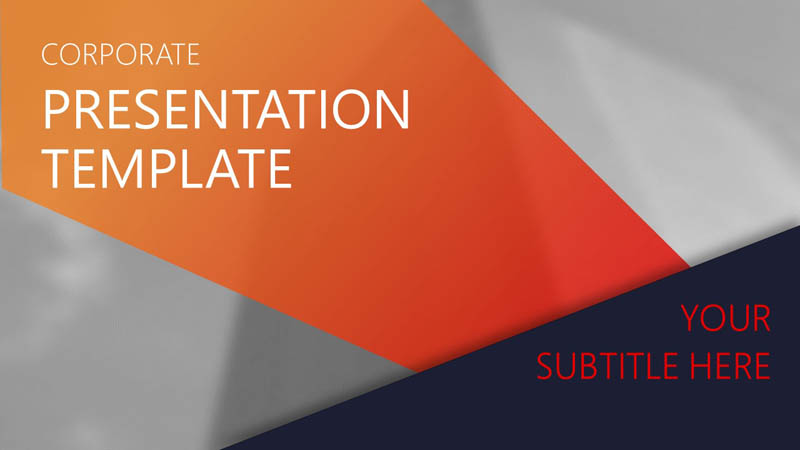 What distinguishes a company from its competitors is its brand. A lot of hard work and innovation goes into building the brand. Organizations often boost the branding through websites, whitepapers, product papers, brochures & other marketing materials. However, they miss reflecting the same branding aesthetics in the presentations. Today, PowerPoint presentations are one of the first interactions that you've with your audience.
Having a presentation that fits your brand and aligns with the visual aesthetics can impact how your startup is perceived during a meeting. The 12-slide Corporate PowerPoint template features an orange gradient that is consistent across slides. You can leverage the template for operations such as executive proposals & business portfolios. Moreover, the template comes in handy with charts for growth comparison, business timeline & data-driven decision making.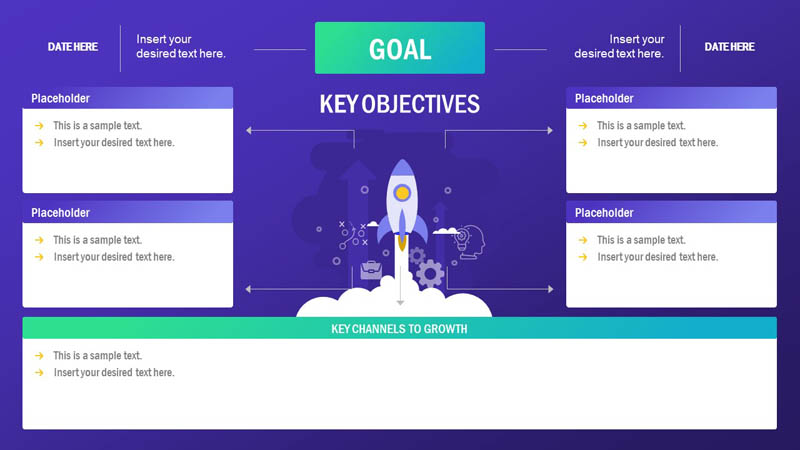 The single-page business plan template is best suited for business pitches where the stakes are high with less time to impress. The template comes in handy with intuitive slide design and 3D graphics that can help you effectively project business plans and strategies. Presenters can quickly divide the topic into several smaller chunks on the slide and talk about the concept, goals, objectives, vision & growth channels seamlessly.
The one-page business plan template is best suited for business engagements such as investor pitches, product or service teasers, company launches, and more. You can easily present both the short and long-term goals of your organization with this template. Thus, without taking too much of the audiences' time, you can deliver the information in the most precise and lucid manner.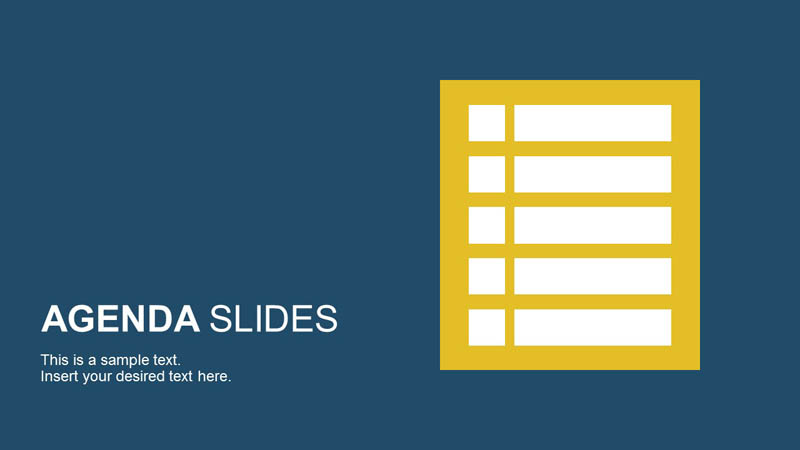 Often managers prepare slides and miss out on the primary element of the presentation- the agenda. In any meeting, including an agenda is important for the presentation's success. An agenda helps you define the goal of the meeting, brings everybody aboard on the same page, stresses the purpose of the meeting, and encourages the presenter to stick to relevant points throughout the presentation.
Not just that, it brings people together as well and keeps everybody focused on the end goal. The Business Meeting Agenda PowerPoint template is an important presentation resource that helps you keep a check on your talking points and project valuable information alongside. The template further ensures that all the important topic points have been covered in the slides & you don't miss out on any relevant information. Once the agenda is set you can talk about the contents, timeline, business plan, growth plans, etc.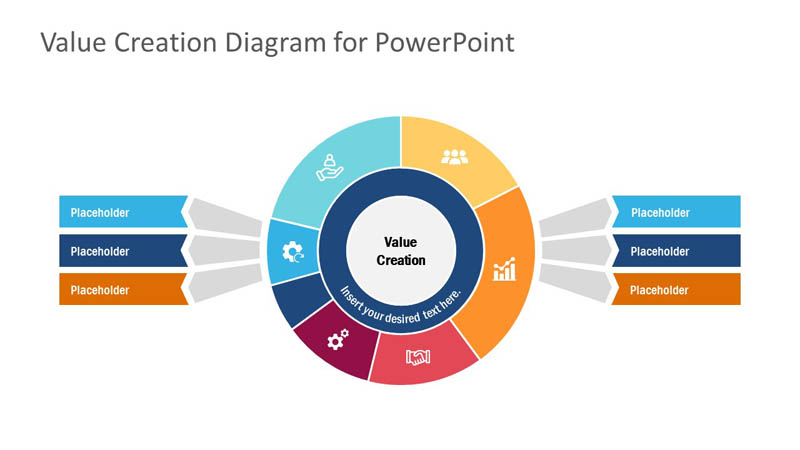 What sets your startup apart from everybody else is how you, your product, or service create value for the customers. Often entrepreneurs stress how their product is market-disrupting during presentations! However, they miss on creating slides that support their say and complements the speech with relevant data.
While projecting to the panel of evangelists, they are interested in how the startup brings value to the customers and generates profit after cost. The Value Creation template is a game-changer for startups. You can easily talk about the core values, business processes, marketing approach, growth metrics & financial metrics. Thus, presenters can provide a birds-eye view of the business model to the investors and bag investments with added ease.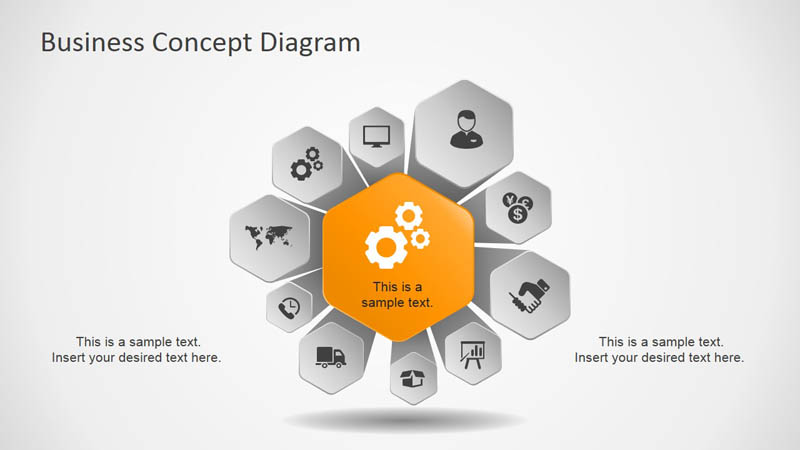 Presenters often create slides where there are next to no visuals. One should understand that while you're in front of the investors, you're not there to read off the text of your slides. Great presentations are supported by graphics and other visual components. To supplement your slides, you can use this business concept diagram for the presentation.
The diagram features over ten hexagonal shapes that you can leverage for showcasing different business items and entities. It also comes pre-packed with a great icon slide. This 3-slide template can enrich your existing slides and make the presentation easy to comprehend for your audience.
The End Line:
As a startup, you need to always be on the top of your game! When it comes to attracting new business partners, investors and raising capital or seed money, your business presentation is a deciding factor. Slide elements such as design, layout, iconography, typography, and other visuals are a big deal. Ready-to-use PowerPoint templates can help you craft presentations that are appealing, easy to understand, and aids you in initiating a call to action in favor of your startup.