Most people want to emulate a high-value, high-end interior design look so that their home looks like an immaculate wonder from a magazine. Here are some top designer tips and tricks for home décor ideas to create a high-end interior that will leave visitors baffled.
1. Invest In The Right Place
Classy, designer furniture is where most of your investment should go as quality furniture can really make or break the entire vibe of a living space. It is not always necessary to spend a fortune on acquiring furniture as buying preloved or vintage pieces that have been upcycled will have much the same effect. Depending on your general interior design concept, vintage furniture pieces will be an asset especially if you have gone for a retro concept.
Mixing and matching furniture to create some fusion design can be incredibly aesthetic especially if you are bringing together different textures and color tones. A secret of creating a high-end interior is to invest in fewer high-value pieces rather than clutter the space with cheap replicas or low quality décor or furniture pieces. The minimalistic vibe is paramount in modern luxury home designs although the opposite is also sometimes true.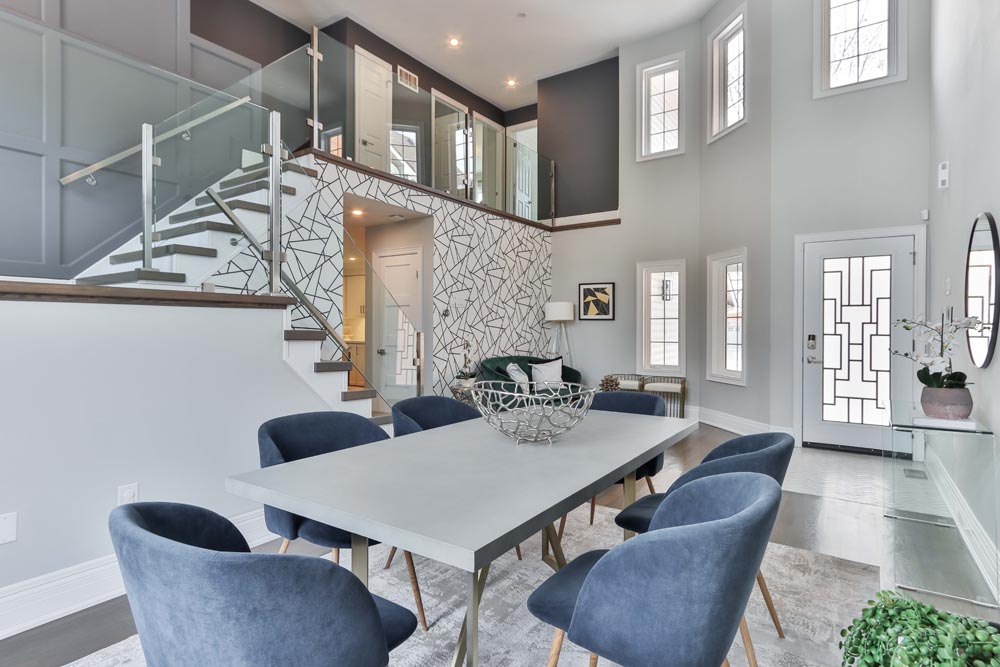 2. Lighting Uplifts
For a high-end interior it is supremely important that the lighting is beautiful, complimentary and a major feature of the design. Elaborate lighting displays like chandeliers in every room is one way to go about it but more understated lighting fixtures can create a wonderful ambiance especially if warm light bulb varieties are used.
If you have smaller apartment that you want to redesign into a luxury interior design set up, buy smart bulbs which can be operated remotely and can create a number of moods with their various dimming and color settings. If you want a blue or red party mood, those smart bulbs can make it happen!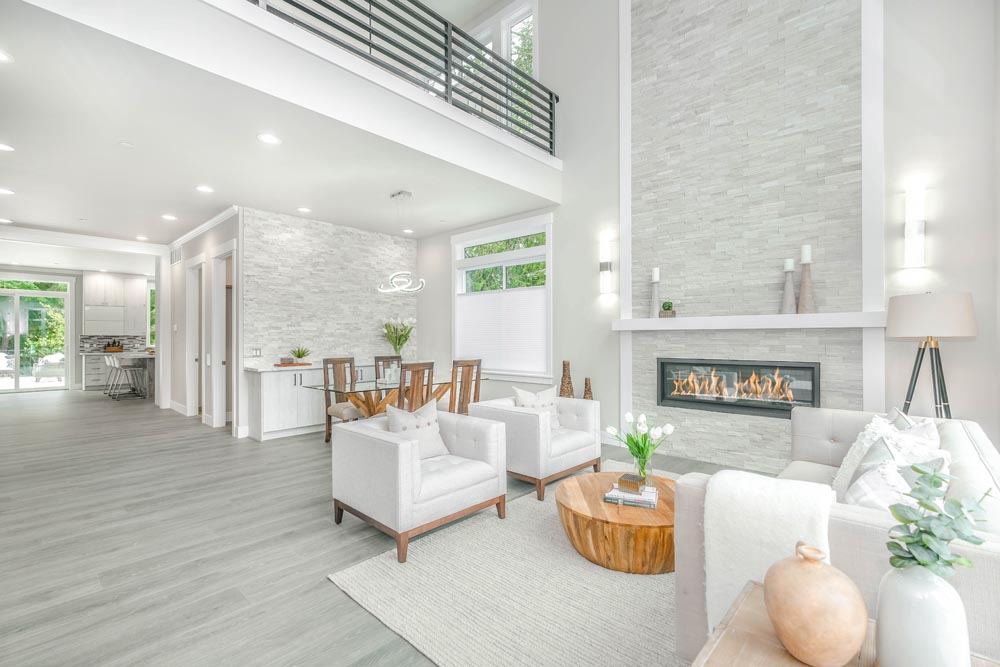 Having a tasteful selection of lamps creates a warm, cozy yet luxurious environment so invest in floor and table lamps in a variety of styles to have that homely feel. Having spotlights on works of art or in the kitchen for better results also make the space easier to navigate and appreciate for people just entering it.
3. A Play On Wall Color
A major décor feature of luxury custom homes or luxury apartments is that they do not have just one wall color running throughout the space. The colors of wall paint vary from room to room and wall to wall and accent or statement walls are deliberately designed to create greater visual dimension. Having designer wallpaper in vintage or more modern designs like geometric designs can also elevate the look of your walls significantly, especially if the wallpaper changes from bedroom to bedroom.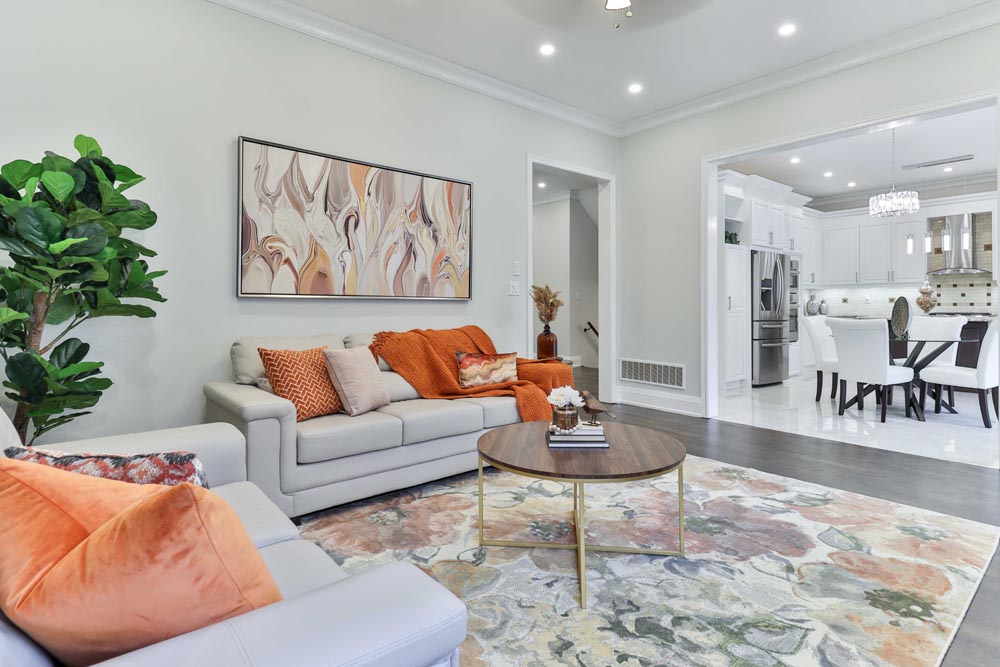 Certain types of wallpaper reflect light very well and are ideal for dressing rooms or other smaller rooms where lighting is not as bright as it can be. Engage Washington DC House Painters and similar professionals for painting your home especially if you are experimenting with different colors and tones or are incorporating a mural or painted-on decals. Professionals can ensure a cleaner, crisper finish than the results of a DIY approach and that makes all the difference when you are trying to emulate a high-end feel.
While many luxury home wall colors dwell in the more neutral color families like beige, grey, ivory and so forth, adding color can be done tastefully to great effect especially if it is done with wallpaper or a carefully chosen accent wall.
4. Tall Curtains
Luxury custom homes are always built around large, magnificent windows and tall curtains that trail from up high to the floor. This elongates the effect of the windows further and if you have smaller windows, you can still install the curtain rod closer to the roof to have the same effect. Whenever choosing curtains try to opt for lighter colors as they open up a space and also allow some natural light to filter through.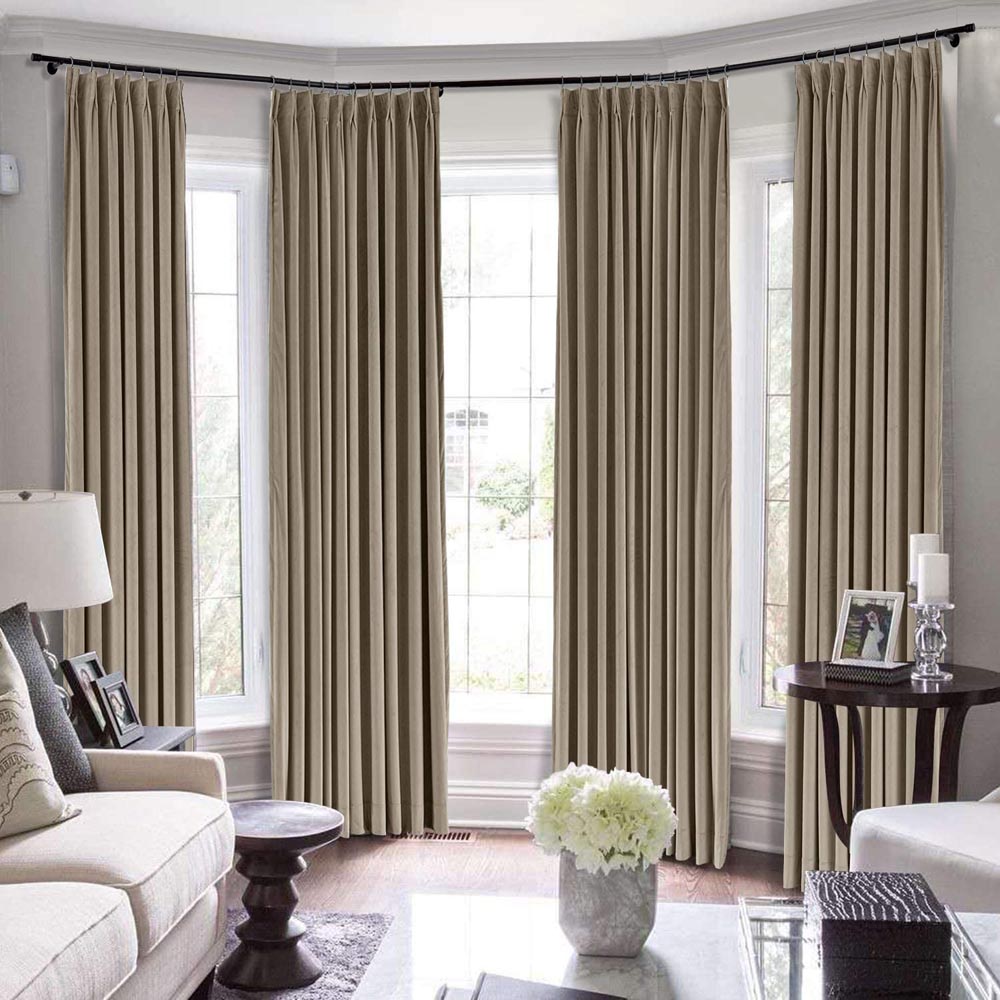 Darker curtains can make a room seem smaller. Paying attention to the state of your roof matters as a damaged roof will cause unsightly patches to appear that will damage wood windows as well. Schedule a visit from roofers near kent at least bi-yearly so that you are on top of timely maintenance and repairs.
5. Go French Renaissance
There is such a color palette as a luxury color palette. When you go back to French and Italian Renaissance period interior design, there was no dearth of deep purple, green, reds like burgundy and blues. For an authentic, old-school luxury appeal, try to use deeper and richer colors in your curtains or furniture or even as pops of color in an otherwise monochromatic color palette. Every luxury interior design is not always elaborate so as a homeowner you have a choice to make depending on your lifestyle, whether or not you have kids, and how much you value practicality over aesthetic beauty.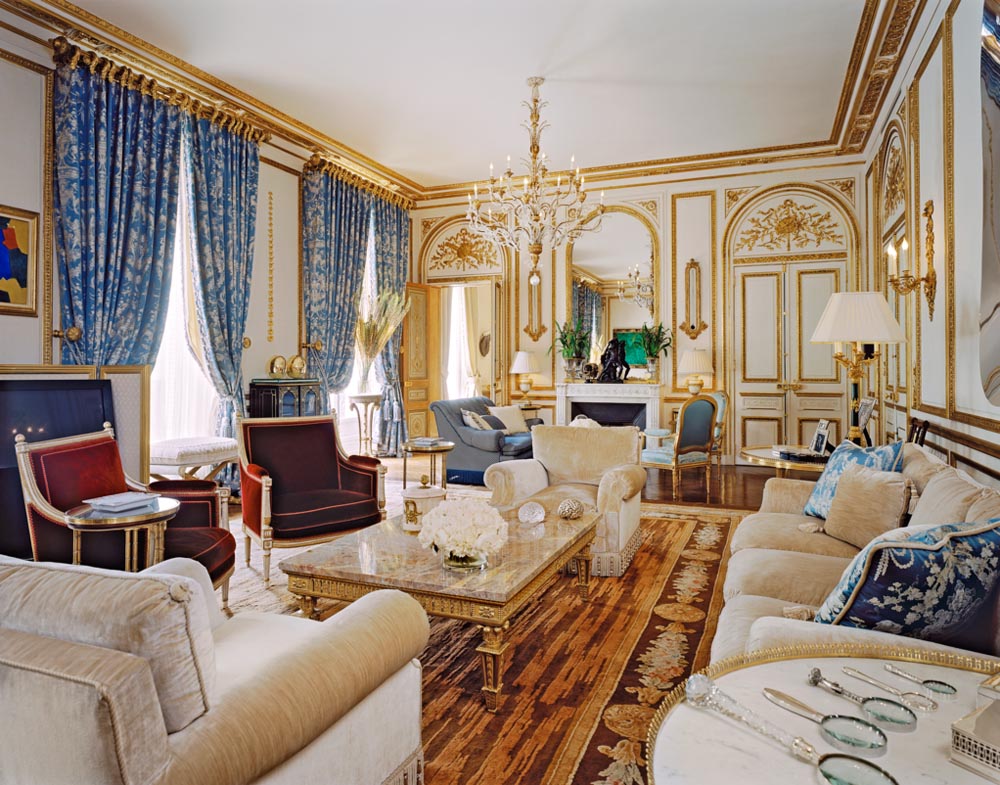 If you have opted for a more neutral and toned down general color palette you can add in some glamorous and sublime elements like a chandelier, a statement rug or tapestry, gold or rose gold lighting fixtures, or brightly colored cushions as well as velvet throws. Those few understated touches will elevate the entire feel of the room without you having to spend a fortune just on furniture.
6. Design A Focal Sub-Area
Every room whether it is the living room, kitchen or bedroom generally has a focal point where the eye travels upon entry. Create a focal area in the room with a statement structural or art piece such as an expensive painting or art work or a beautiful fireplace with a stone mantelpiece. A focal point will also determine how the space is navigated and utilized especially by visitors and therefore it immediately creates a floor plan by itself that can then be filled with furniture and other homely elements. Having a focal point also means that certain spaces can be demarcated for certain tasks such as writing or reading.