It's finally summer down in the south and we know you can't wait to run to the beach! We're sure you have been working out pretty hard in order to get your perfect beach body, but have you decided on what to wear?
Men, in case you haven't, here are some styles and beach costumes you can wear the next time you decide to visit the oceans.
Half-sleeved flower printed shirts
If you'd like to indulge in the tropical atmosphere a little, get yourself a half-sleeved flowery shirt, or maybe a shirt that has tiny prints of a beach umbrella!
Flowery prints aren't just for girls now, even men love wearing them to the beach. Brightly-printed shirts will really enhance your look and make you feel summery.
Denim shorts
How often do men actually get to wear shorts? The answer is: very rarely!
If you have a comfy pair of denim shorts laying around, and you have no idea what to do with it, why don't you try wearing it to the beach? Pair it up with a cotton t-shirt or casual shirt and flaunt your shapely legs!
Open shirt with swim shorts
Now, this combination is ideal for you if you want to show off those abs. Nothing screams out "hottie" as much as open shirts do. And when you pair it up with bright swim shorts, you can be sure to turn everyone's heads on the beach!
If you're looking for some sexy swimming shorts, check out Daily Jocks. This Australian company ships its products to 24 different countries and has over 650,000 fans on social media.
With premium-quality trunks, briefs, and other menswear, this is just the right place for you to shop for some amazing beach outfits.
Chinos with shirt
If you're someone who doesn't like flaunting too much and would rather go for something different, try pairing up a pair of red or yellow chinos with a transparent white shirt.
White is a color that goes well with almost everything, so a comfortable white shirt with some tan-colored chinos and a pair of flip-flops will make you the star of the beach!
Denim jackets
Yes, we know denim jackets don't really give you beach vibes, but if you have a minimalist kind of wardrobe, this is a good look for you.
Wear a pair of Bermuda shorts and a comfy shirt, then wear your jacket. It'll make you look stylish, and what's more, you can wear the jacket with almost every color of t-shirt! Talk about having denim advantages!
Loose shirts with shorts
Are you tired of fitting yourself into slim-fit t-shirts and formal pants every day? Here's your chance to relax a little.
Wear a loose t-shirt and a pair of shorts to let go of all your stress on the beach! An oversized t-shirt will not only make you feel super comfortable but will also look lovely with the correct pair of shorts.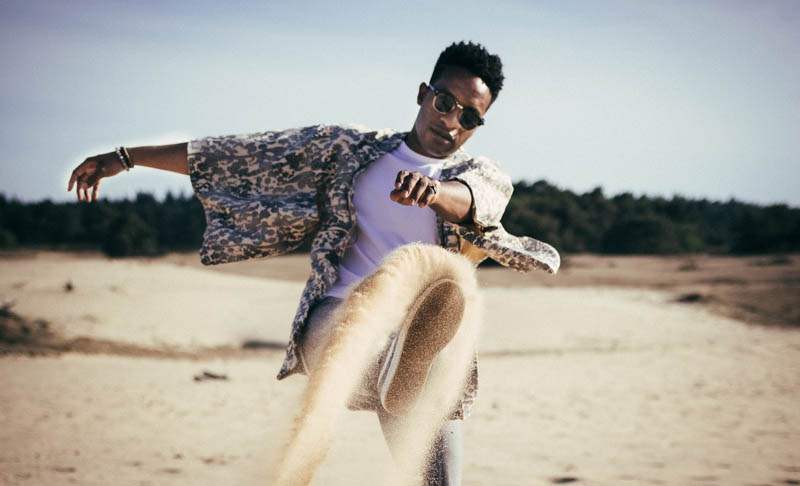 Sleeveless tee
For the ones who have worked really hard to develop some good biceps and triceps, a sleeveless tee is a must for the beach.
It looks sexy, feels comfortable, and gives you a chance to wear sleeveless t-shirts once in a while. The best thing is, you can wear it either with a bright pair of shorts, or a pair of full-length chinos or trousers!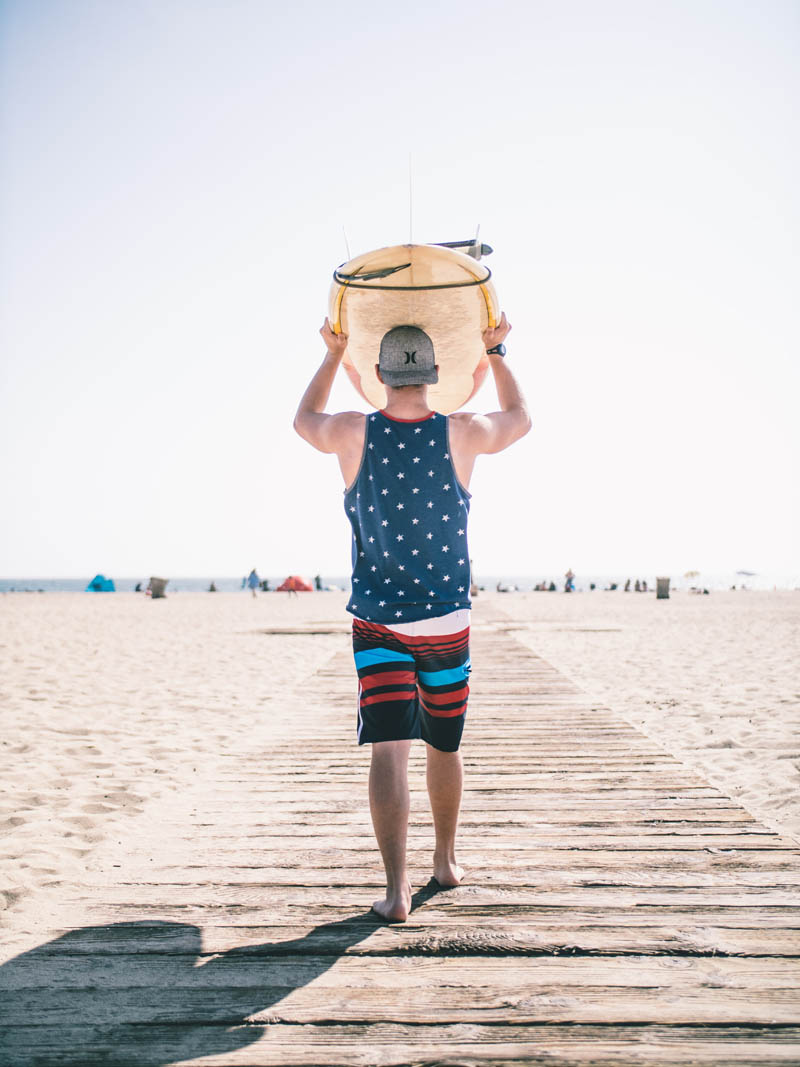 Formal outfit
In case you don't like wearing tees, or you have an office BBQ-on-the-beach party, this tip is ideal for you. Wear a slightly loose formal shirt with three-quarter shorts or full-length trousers. You can even keep a few buttons open on your shirt to make it look extra beach-y!
If it's a formal party, remember to tone down the colors a little. You don't have to wear only black or white, but try to avoid wearing clothes that have huge flowers or pina Coladas printed on them.
For example, you can try out a light lavender formal or semi-formal shirt with brown shorts or trousers.
Over to you…
Men usually don't like to mix and match too much, especially when it comes to outfits for a party or the beach.
This makes them look a little out-of-place or dull. But with our tips and tricks, you won't have to worry about what to wear to the beach anymore!
Just follow them, wear what makes you happy, and have fun!