The luxury real estate market in Cyprus is now very diverse. You will find expensive penthouses with private rooftop pools, luxury villas by the sea spread out over a large plot of land, spacious apartments in high-rise buildings, and huge residences on 1-2 hectare plots. All these options are unique. They are all in demand.
Many international investors are now interested in buying houses in Cyprus. There are several reasons for this, including the stable real estate market growth.
Tourism. Cyprus is popular around the world for its resort and entertainment industry. In 2020 alone, despite the pandemic, more than 2.5 million tourists visited the country. This number continues to grow every month. Many home owners are renting out their properties to the tourists and getting a good price. Of course, many of them also holiday on the island. Cyprus is a perfect family getaway.
Favorable climate. Cyprus gets an average of 300 days of sunshine a year. The climate is ideal for older people with heart disease or arthritis. Thanks to this and the slow pace of life, many well-to-do pensioners prefer to live here.
Low crime rate. There is practically no crime in Cyprus. The same applies to the severity of the crimes. Large-scale murder or fraud is extremely rare in the country, which makes the island safer than most other places in Europe. This is accounted to the local way of life. The Cypriots have very close family ties. You will often find families of several dozen people living in the same neighborhood. Most of the locals are also very welcoming to foreigners.
No terrorist threats. There is no political instability on the island, which makes property investments absolutely safe. The likelihood of political coups and terrorist attacks is negligible.
Tax regime. The tax rates in Cyprus are significantly lower than most other European countries. The recent government move of reducing real estate tax by 75% has further improved the investment prospects.
Citizenship. When you purchase a home in Cyprus, you can become eligible to get permanent residency even full citizenship for you and your relatives. You can qualify you to become an EU citizen.

Life in Cyprus
Cyprus is a beautiful island and a great destination to live in. The sun shines all year round. Life is peaceful and laid-back. Crime is very low. There are no reasons for stress.
Healthcare and medicine is of a high level. The value of human life is placed above everything else. All you need is a reliable travel insurance with Covid cover to ensure your peace of mind.
Your entire family can enjoy this life. The schools and teaching standard is of European quality.
Cyprus also has an impeccable business reputation. The company registration process is simple. The tax rate is low. There are tax treaties with other countries, all of which make Cyprus a world-class business center and a gateway to Europe.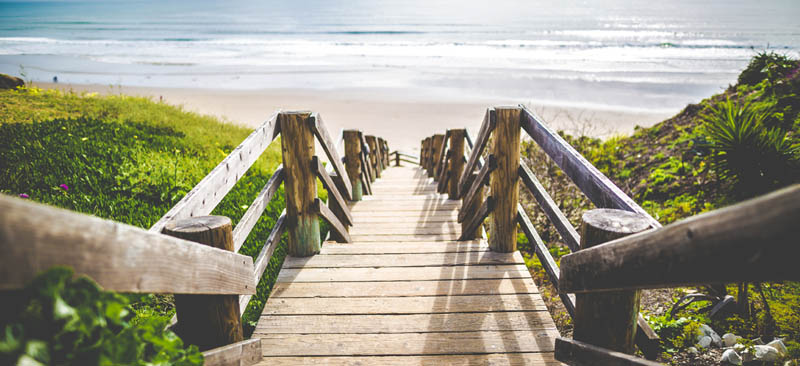 Property Tax
There are several tax incentives for investors. The island country offers one of the lowest corporate taxes in the European Union, which is why many CEOs love Cyprus. Over the years, the island has emerged as a leading investment destination in Europe because of high security levels, a reliable investment climate, and other favorable factors. Many areas are receiving foreign investments, including the real estate sector.
In fact, many foreign investors feel that real estate is the island's best industry for making an investment.
The biggest advantage of Cyprus over other countries is the "citizenship by investment" program. The government approved this program in 2013, wherein you can gain citizenship by making a property investment of 2 million euros. There is also an accelerated program when you invest more than 300,000 euros.
Language and Communication
English is widely understood and spoken on the island. This is very convenient for investors considering buying a property. The locals are also very friendly towards foreigners, which make it even better. You will find very good private English schools. Their graduates have access to the best universities in the world. There are regular flights to and from many of the largest cities.
Types of Luxury Real Estate
The wealthy Arabs often prefer apartments in high-rise buildings. On the other hand, investors from the UK prefer to buy apartments in club houses and private villas in large plots of land. Many of them prefer a house on a hill offering an awesome view of the sea.
Many foreign buyers looking for a luxury real estate buy a property with a swimming pool, orchard, and one that is close to a good private school. When looking for a penthouse, then many will prefer a property with a rooftop pool and a panoramic sea view.
In recent times, there has been an increase in the sales of elite houses and penthouses. In Cyprus, they are often referred to as "house on the roof". It seems, many investors are now considering privacy, comfort, and excellent real estate characterizes after the pandemic. They have become the decisive factors.
There is also demand for small 1, 2, or 3-bedroom apartments in closed-type club houses with high-quality finishes, overflow pools, saunas, gyms, conference rooms, and energy efficient classification of A + and A ++.
Under Construction Properties
Many buyers will also request to combine several apartments into one at the construction stage, which can make it a home of ​​200-300 sq. meters. In this way, a one-bedroom apartment can be turned into a huge bedroom with a bathroom of 15-20 square meters, a dressing area of ​​20-40 square meters, and a library. These interconnected apartments also offer more space for the kitchen, dining area, and living room.
Location of Elite Properties
Elite club houses are located in the most popular areas of the island with fully developed infrastructure. You will find most of the skyscrapers in Limassol. This large southern Cyprus city also has a large variety of properties with excellent construction and developed infrastructure.
Luxury real estate is not always close to the sea. Most buyers looking for a permanent residence don't focus on proximity to a beach. They prefer to stay in an area with good infrastructure – presence of large supermarkets and shopping centers, fruit shops, pharmacies, hospitals, schools, kindergartens, children's development centers, and other important facilities.
However, if the property is an investment, or if the buyer wants to rent it out to the tourists, then closeness to the sea certainly matters a great deal.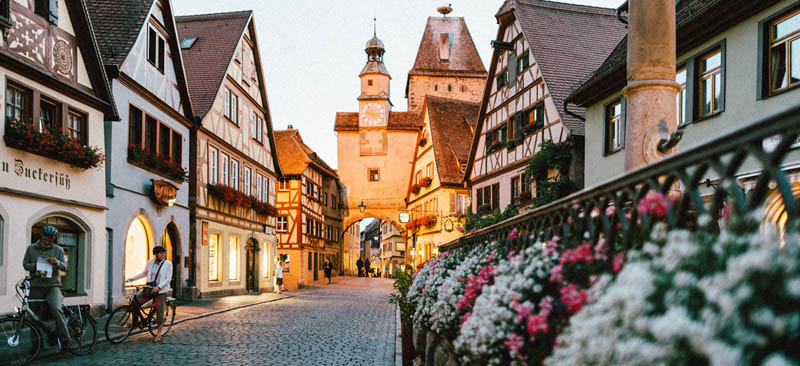 Property Values in Cyprus
You will also get very good infrastructure when you buy a private house or an exclusive villa in a luxury gated complex. But the cost per square meter will be much higher than a similar detached house. The maintenance cost will include not just the cost of maintaining the villa, but also the common areas and infrastructure, in percentage terms.
Demand for Luxury Real Estate
Due the pandemic, this year in Cyprus, the demand for seasonal rental of luxury villas and secluded estates in gated communities has increased by 25%, which, in turn, has led to an increase in buyers in this segment.
Villas are always popular, but typically they account for 30% of the sales. 70% of all purchases are for the apartments.
The Best Places in Cyprus for Luxury Real Estate
You will find exclusive villas, club houses, private residences and prestigious commercial properties in all cities on the island.
They stand out because of their first-class infrastructure and high-quality architecture. Some builders also construct premium-class villas in an ordinary residential area, which saves cost, but the presence of old buildings in the neighborhood and poor infrastructure may not fully please the buyers.
Limassol
In Limassol, the most popular areas among foreigners are Potamos Germasogeia, Mutayaka, Agios Tychonas, Agios Athanasios, Mount Amathus. Columbia in Potamos Germasogeia is the most elite area in Limassol. Many wealthy Cypriots and foreigners own real estate here.
This is a quiet neighborhood in a higher elevation from the streets of Limassol. Home buyers will find high quality real estate here that offer privacy. There are many picturesque parks and sports grounds here. You will also get both sea and mountain views.
Developers in Limassol pay special attention to the quality of and exclusivity. But the area is still conveniently located. For example, the Kollonakiou central street is within a walking distance of shopping centers, supermarkets, pharmacies, schools, children's development centers, cafes, restaurants, cosmetics and clothing stores, furniture and appliances, and much more. Columbia is located 700 meters from the sea. So, the cost of land here is slightly lower compared to the sea front properties.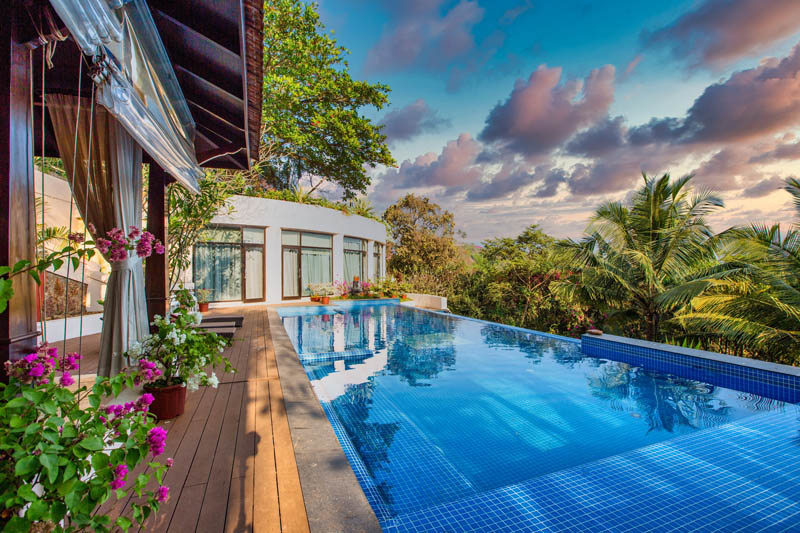 Paphos
In Paphos, the most prestigious and popular areas for both Cypriots and foreigners are Coral Bay, Sea Caves, the villages of Tala and Tsada.
You won't find many empty plots left in and around Limassol, but in Paphos, there are still many plots of 3-5 acres where you can build a house of 150-250 sq. and a family residence of 600-700 sq. meters with 7 bedrooms, a 185 sq. meters swimming pool, barbecue area, spa, a tennis court, an orchard, etc. And all this on a plot of 20 acres to 1 hectare.
Plus, you will also get stunning views of the sea, the Akamas Nature Reserve, and Coral Bay from virtually every luxury villa in the area.
Not only the wealthy Cypriots, many foreigners, and even celebrities are acquiring elite real estate here.
Larnaca
In Larnaca, the most prestigious areas are Mackenzie and Radisson. This is where most of the luxurious club-type apartment buildings are being built. Most of the villas in premium complexes and detached residences are being constructed in Livadia and Pila.
The cost of land is still significantly lower in Larnaca compared to Limassol and Paphos. So, you can buy a premium villa in Larnaca at the same price you pay for an elite apartment in Limassol.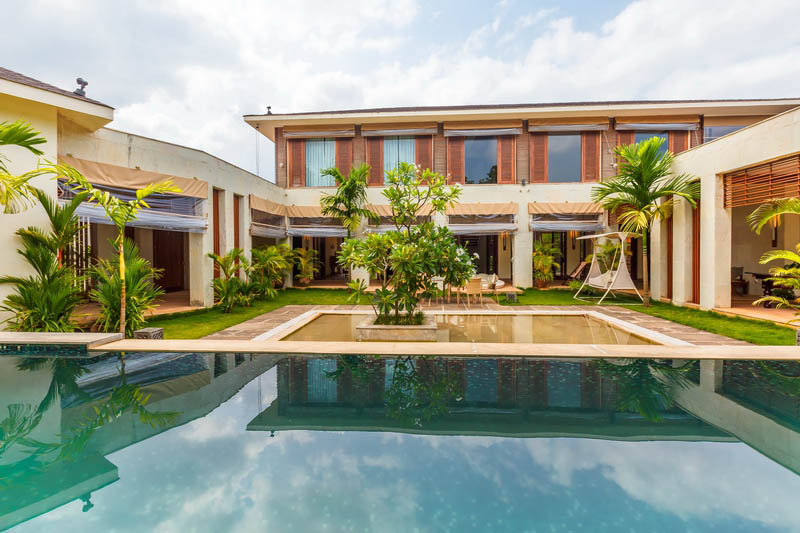 Real Estate Costs
Many foreigners buy real estate in Cyprus for the "citizenship by investment" program. But not everyone will buy to get their European passport. There are many amazing villas and other types of properties on the island that are valued at 600,000 euros and more.
The cost of a prestigious one-bedroom apartment in an elite club house in Limassol in the Columbia region starts from 210,000 euros. In the Potamos Germasoy area, you can even buy a penthouse with a private pool, 350 meters from the sea for 900,000 euros.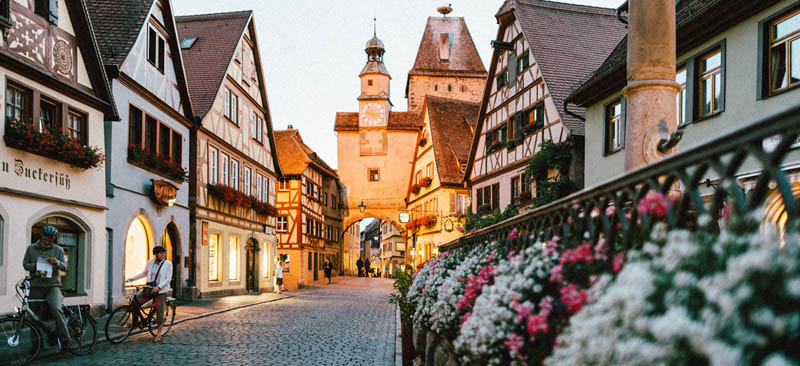 Buying a Property in Cyprus
When you buy a property worth more than 300,000 euros, you can expect to receive permanent residence within 3 months. You can become a tax resident of Cyprus if you want.
Of course, most investors, purchasing a residence in Cyprus for 3-5 million euros, welcome the government bonus – obtaining a European passport by complying with the Cyprus investment program.
But there are buyers who, for whatever reason, do not want to obtain a second citizenship or already have it. They purchase either to enjoy living on the island or to rent out the property and make money from it. Also, many investors who have already received a Cyprus passport continue to invest in residential and commercial properties. They will register their own companies and carry out business activities on the island.
Business activities are booming in Cyprus despite the pandemic and the difficulties arising out of the quarantine. Many developers have new projects and they are willing to offer discounts for luxury real estate, especially when the buyers book online.
Property buying is very common now, and especially relevant for investors who want to participate in the passport program to obtain citizenship.