I won't say these flowers look like just been picked from a beautiful garden, but you can definitely consider them a kind of well preserved dried flowers. However, in fact, they are actually edible cake decorations made from icing sugar and edible gums.
These incredibly beautiful flower are the creation by pastry chef Alexandria Murray (of Finespun Cakes), who is an expert at sculpting incredibly realistic sugar flowers for multi-tier wedding cakes.
Murray discovered sugar flowers when she was 19 years old, during a year off from art school. According to her, "I could make them every day and never get bored because there's always more detail to add or a new flower to create." She decided to pursue her passion. There, she learned everything she needed to know to start her own cake business, and today she's even teaching other aspiring cake artists how to create her famous sugar flowers.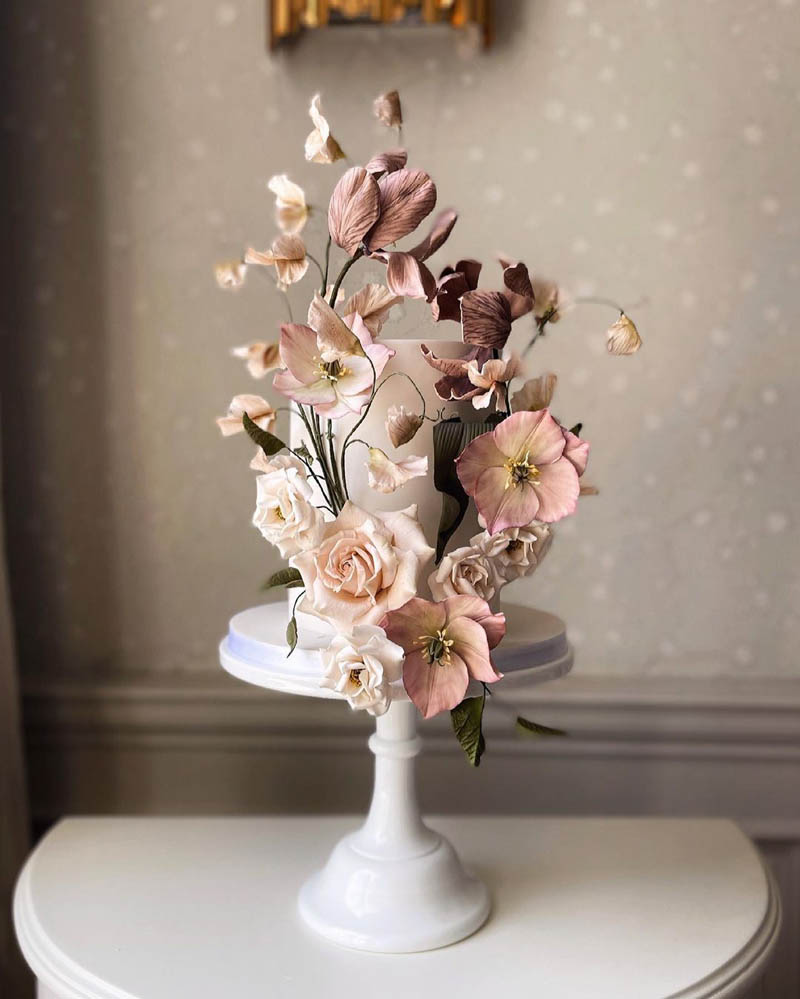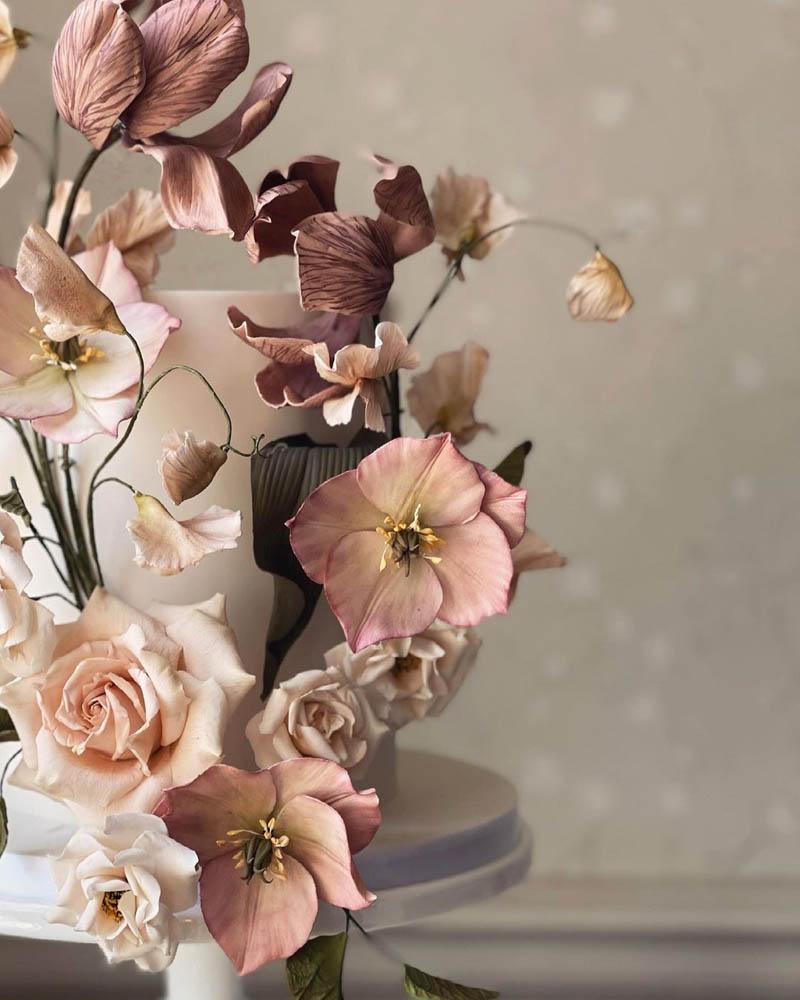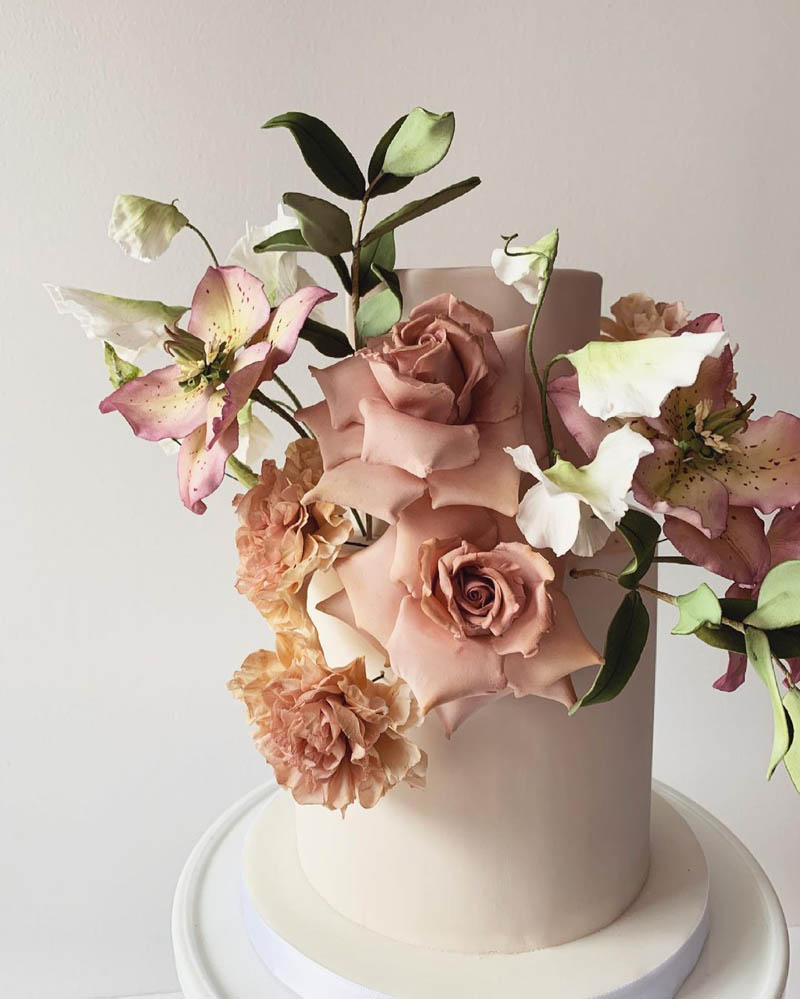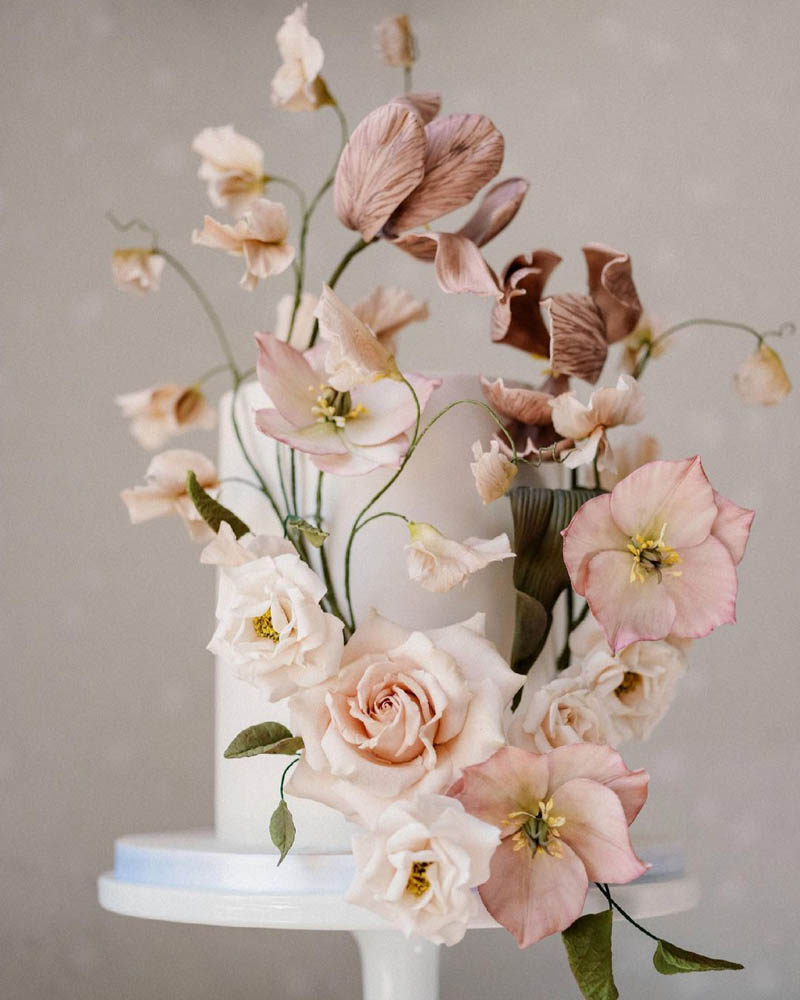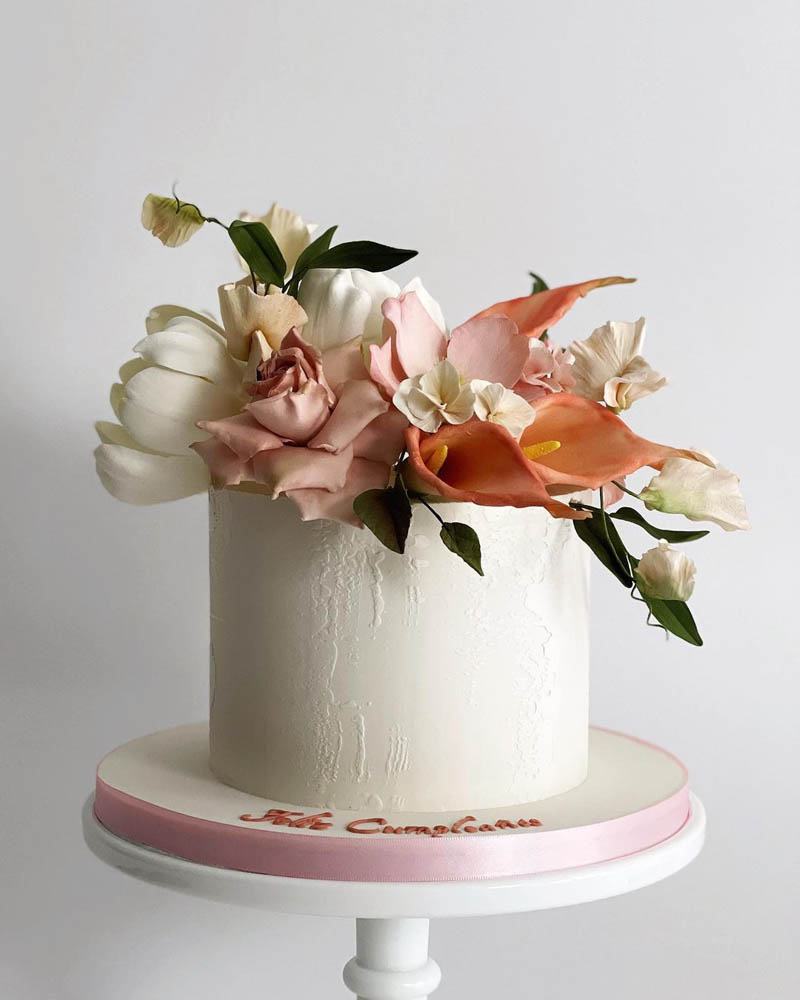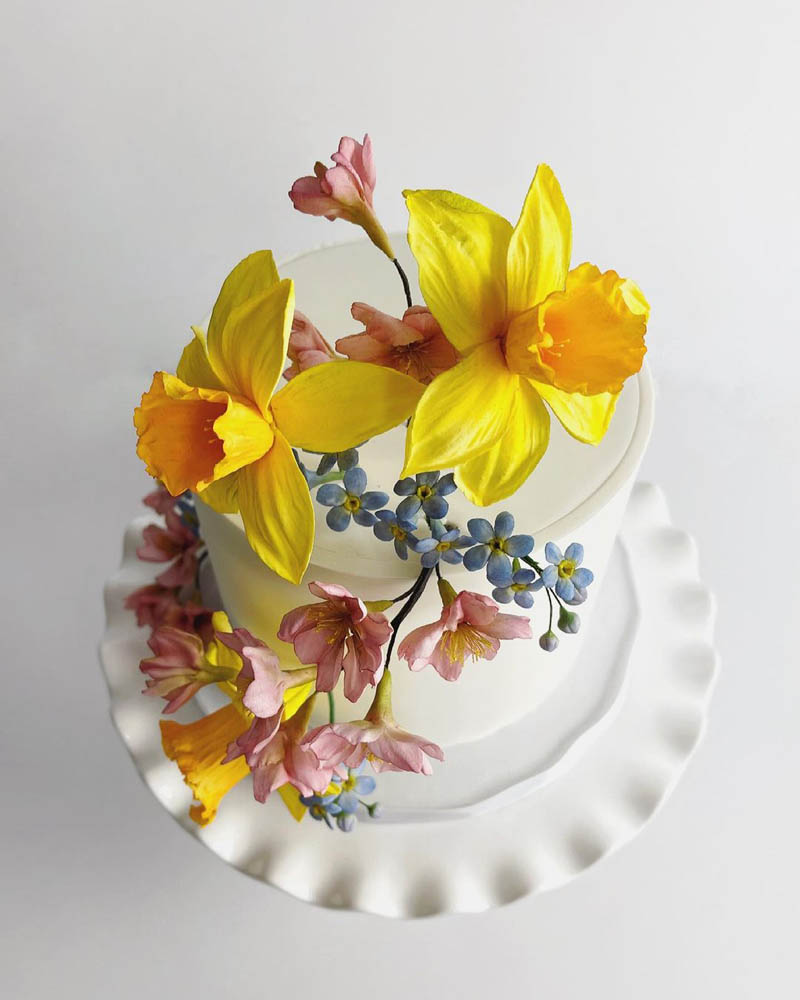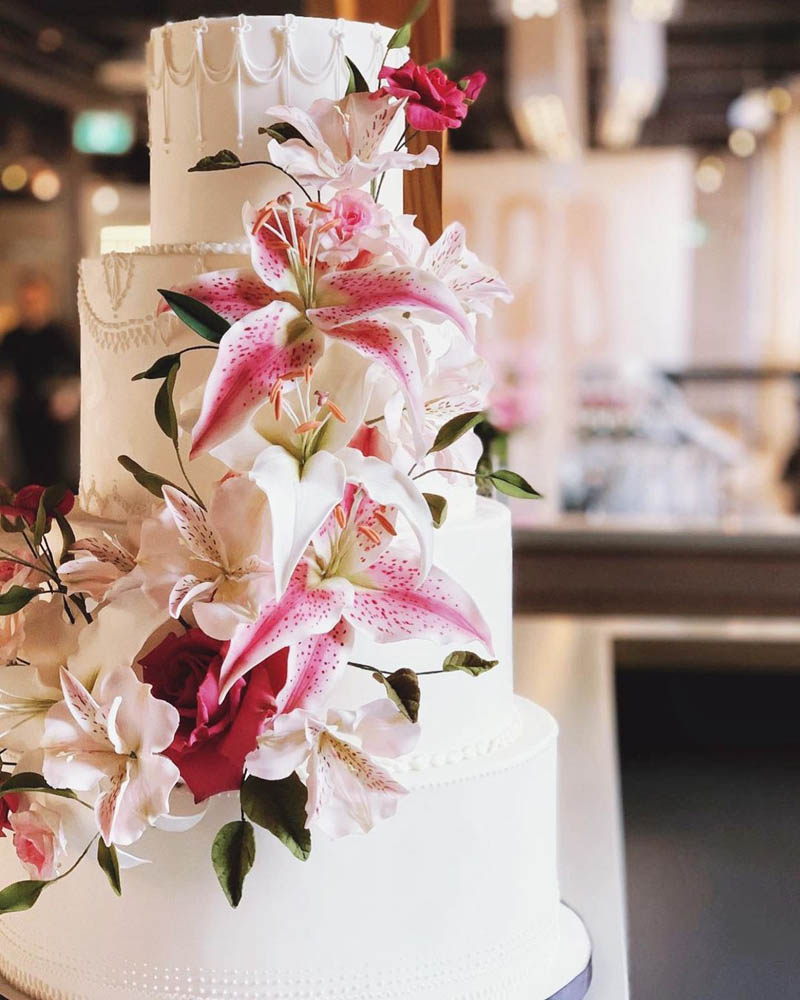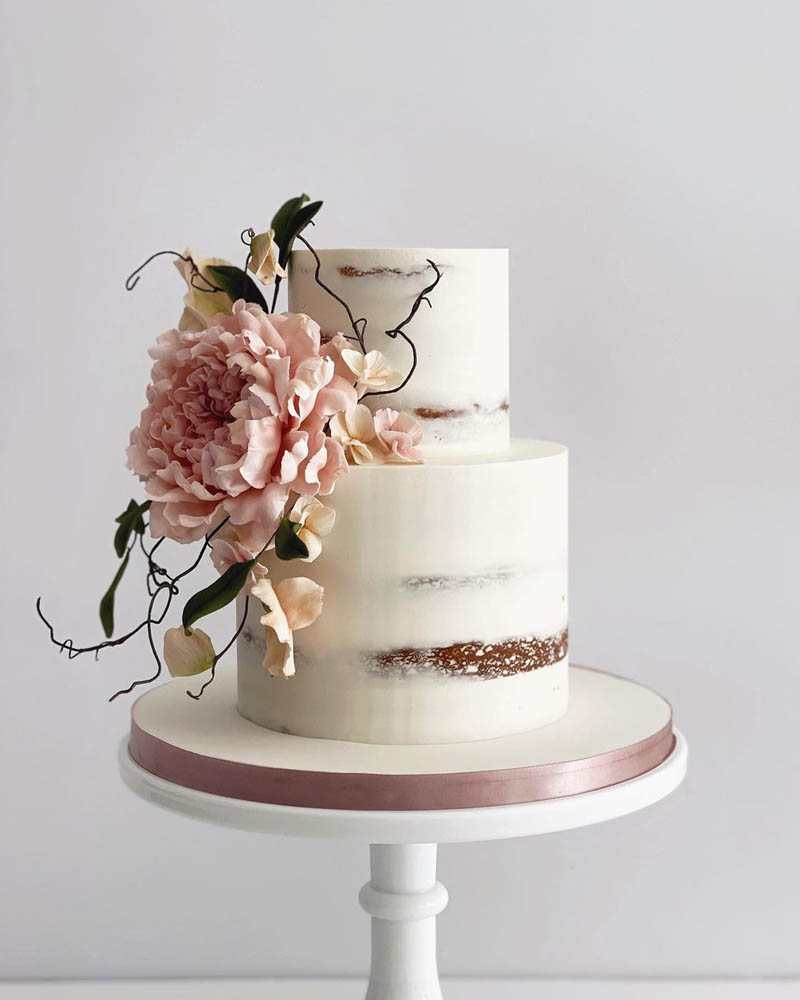 Murray sculpts each realistic flower from icing sugar and uses edible gums to add structure. Her recipe also includes meringue powder and gelatin for extra stability. Each realistic sugar flower takes at least two days to make, but some more complex botanicals can take up to a week. After she sculpts them, Murray dusts each petal with edible pigment to achieve the soft, lifelike hues.
From sugar roses to gum paste carnations, each edible flower is hand-sculpted to mimic the texture, form, and color of its real counterpart. Murray's sugar flowers are 100% food-safe and edible, but they can also be kept as a keepsake. If they're stored properly, sugar flowers can last forever!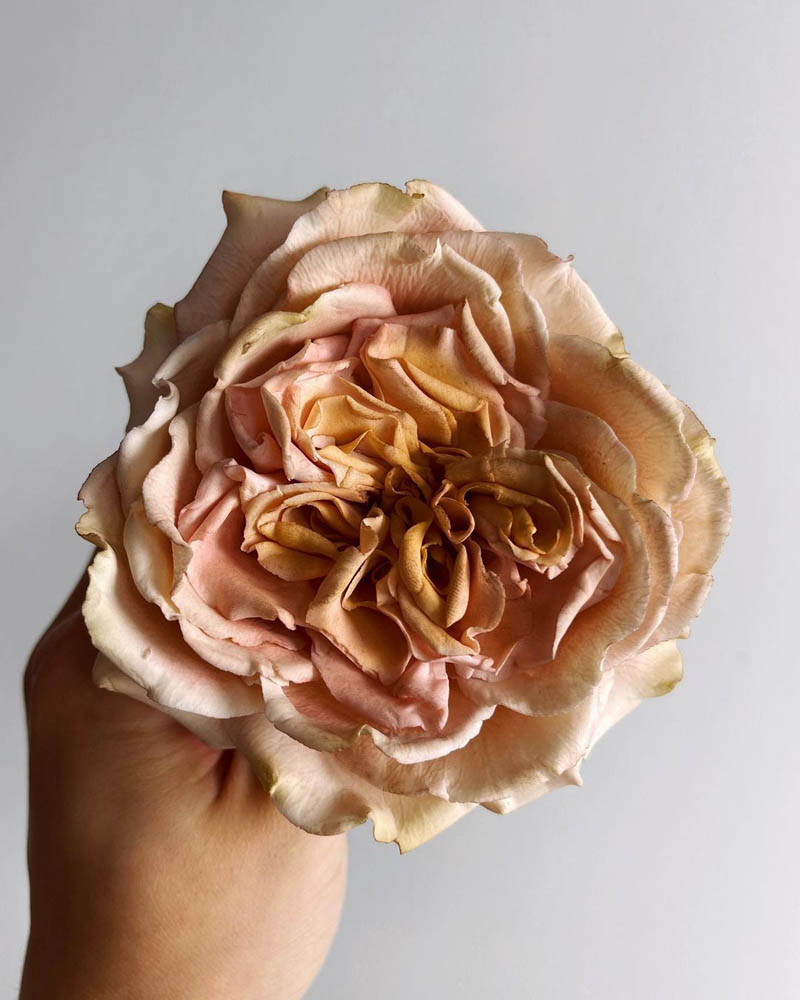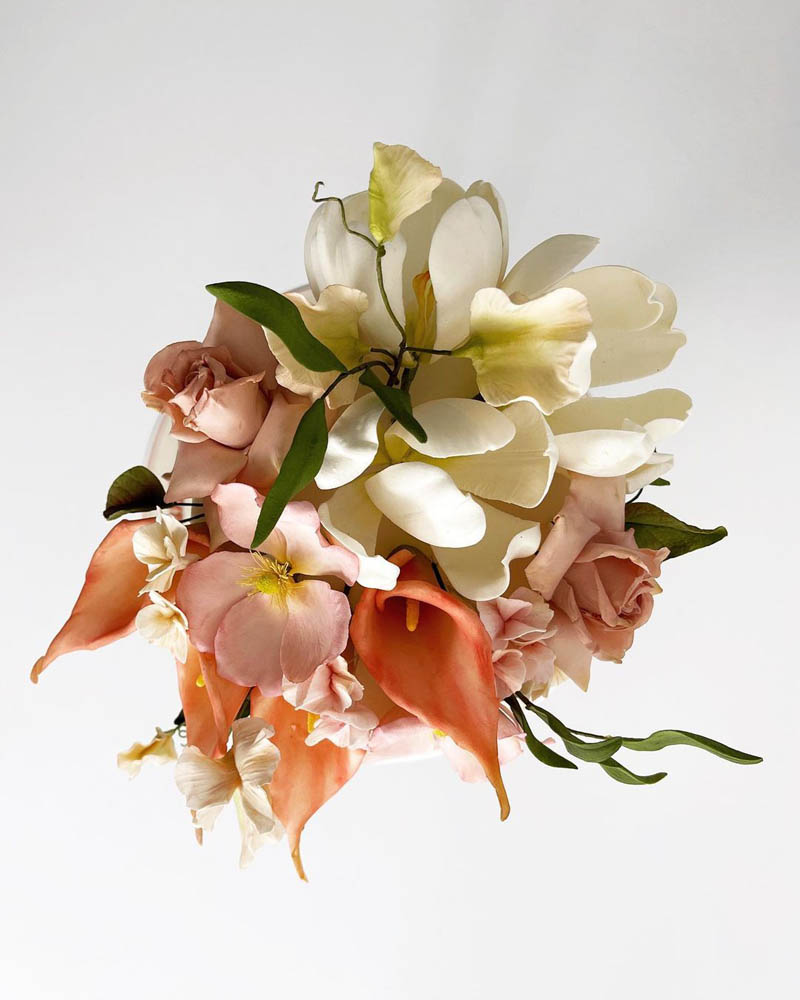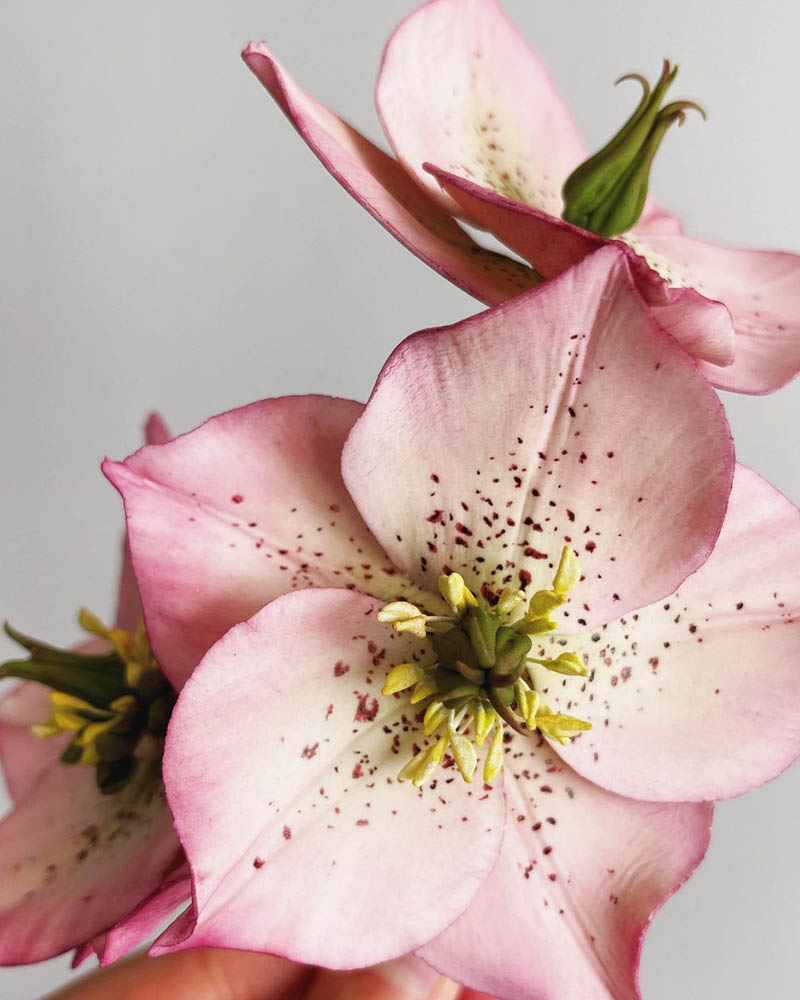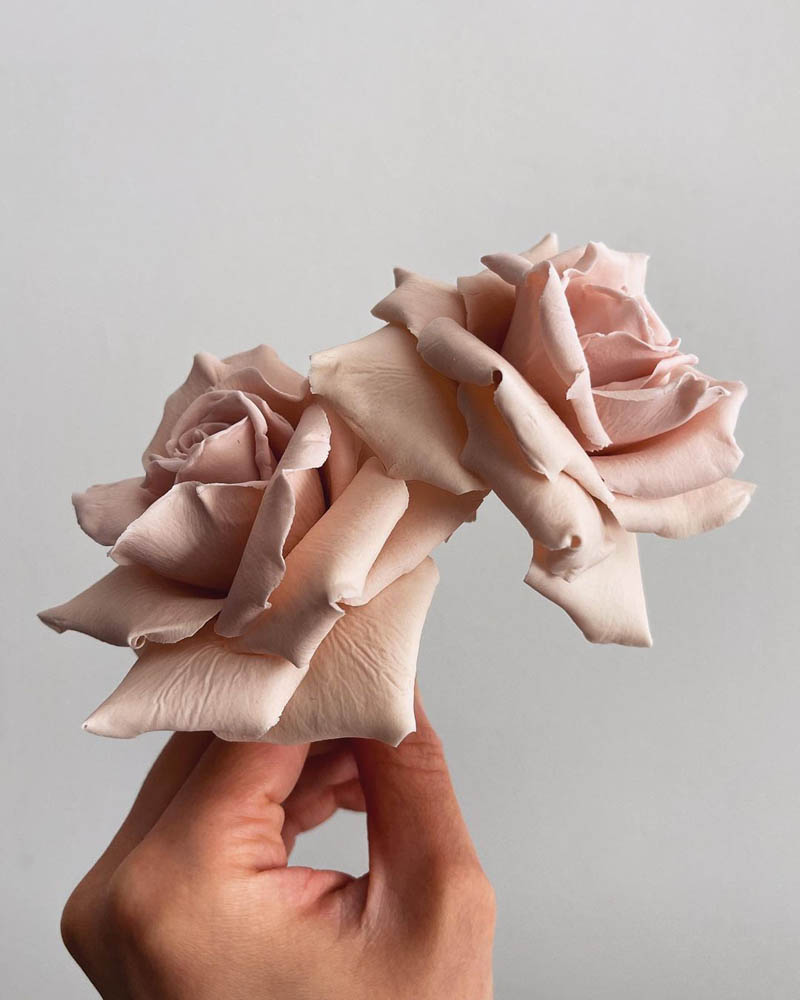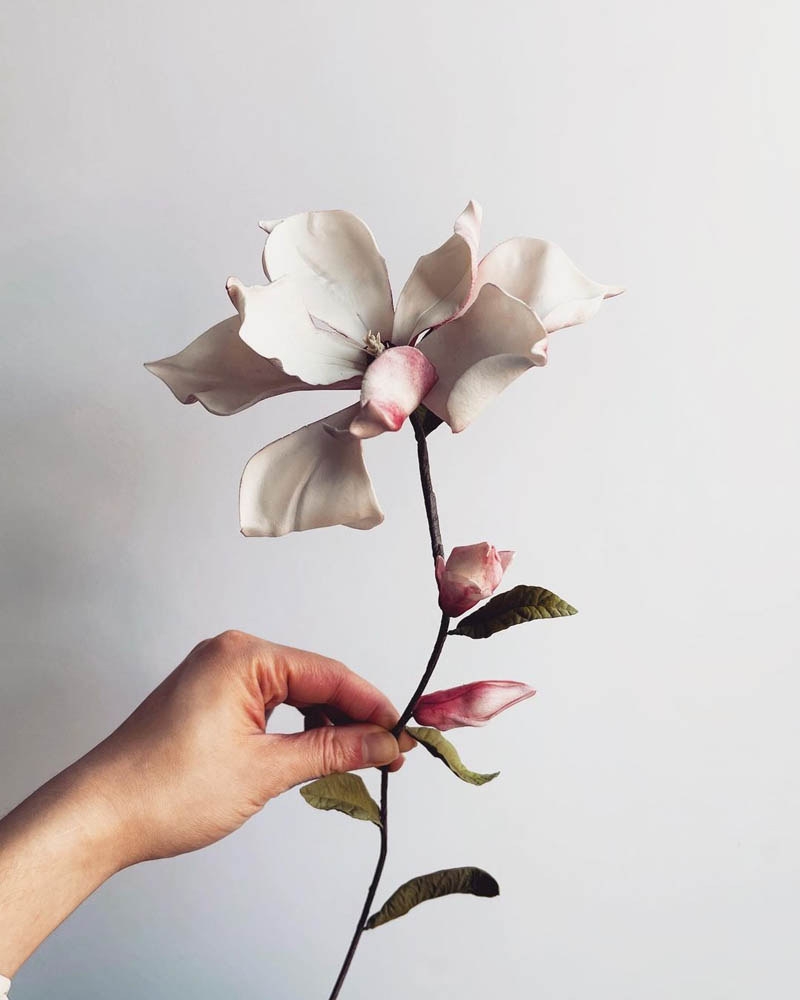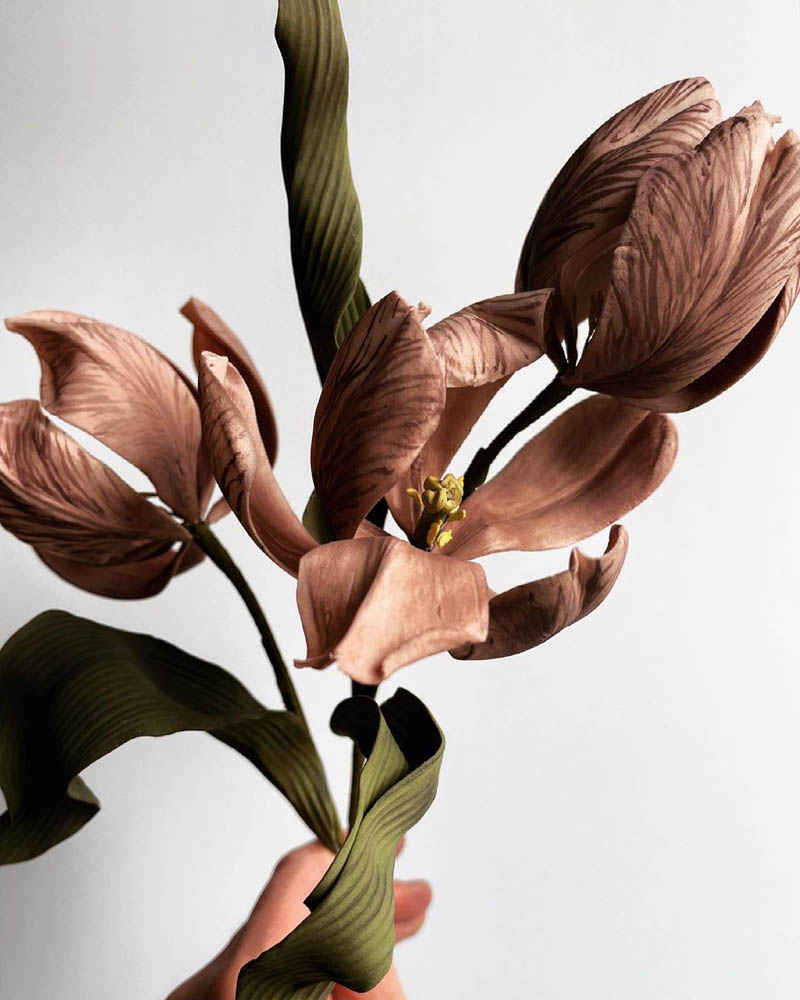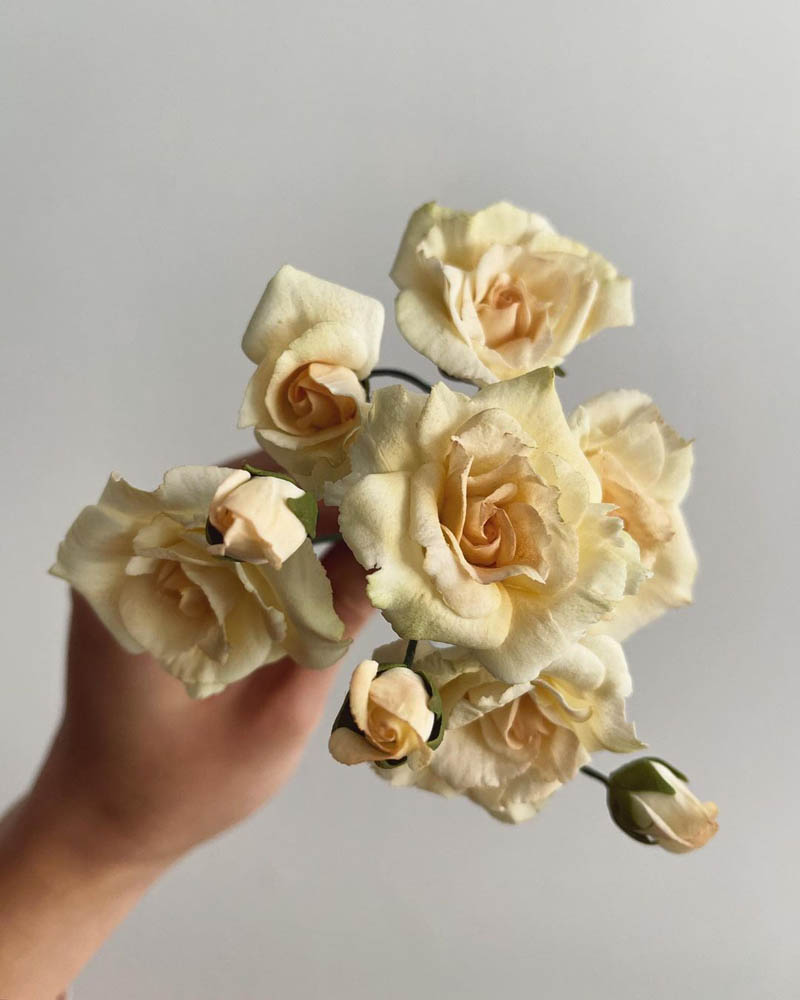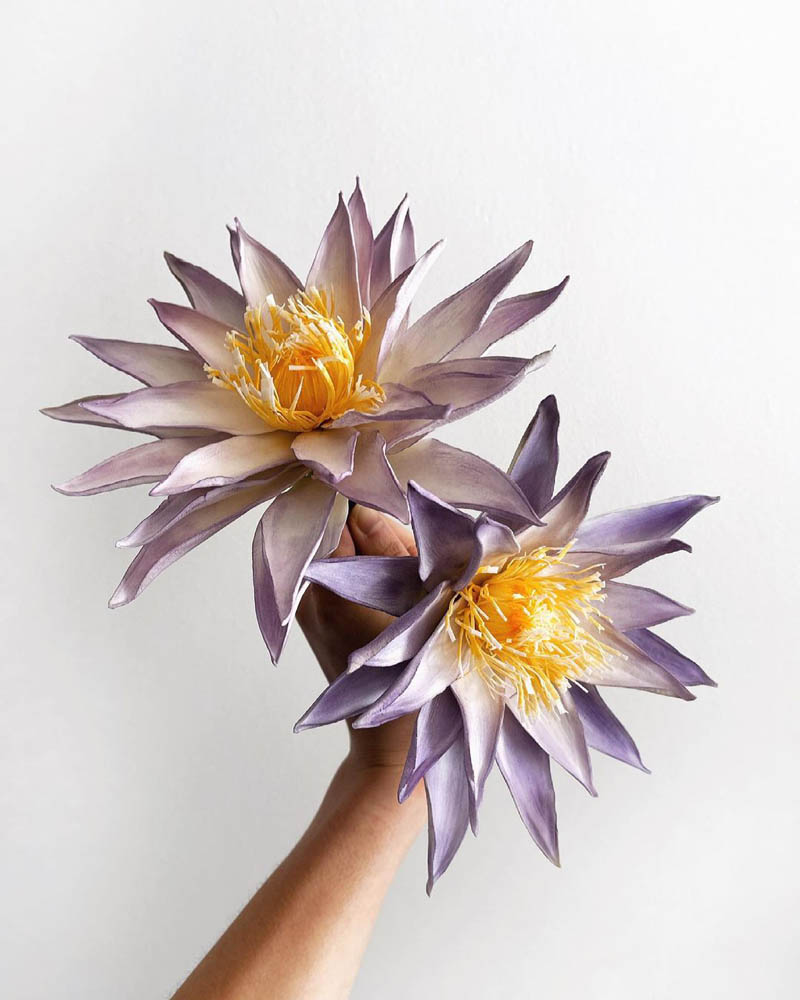 It is your decision to eat these pretty "flower" or save it as souvenir. As for me, I will choose neither of them. Because I don't like eating icing, nor display these sugar thing and attract bugs. @_@
Anyway, if you like Murray's sugar flowers and want to see more. You can head over to her Instagram page.