Project: slow-living micro apartment
Interior Design: Co+in Collaborative Lab
Designer: Nico Andriano
Location: Jakarta, Indonesia
Project size: 25 sqm
This 25sqm micro apartment, located in the bustling business district of Jakarta, Indonesia, posed a unique design challenge for Co+in Collaborative Lab. The client wanted a space that could fulfill all basic living functions while being adaptable to their remote work lifestyle.
Maximizing Space with Multifunctional Design
The design solution was centered around creating generous storage spaces to avoid visual clutter, and a multifunctional platform that serves as the key element of the apartment. The main bed platform is the center of all activities, functioning as a space to sleep, study, work, dress up, and hide things. When needed, the Hidden table and cabinet transform into a home office. The sofa can quickly convert into a bed for guests, and the stairs double as an extra seating area. A wall ledge with moveable shelves and hooks enables the owner to swap things as needed.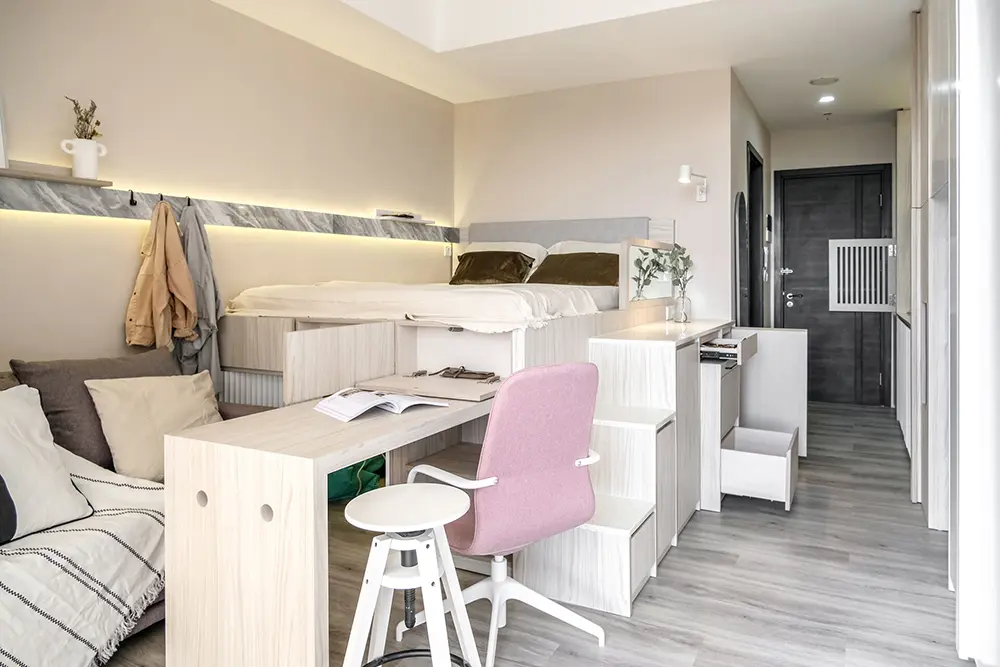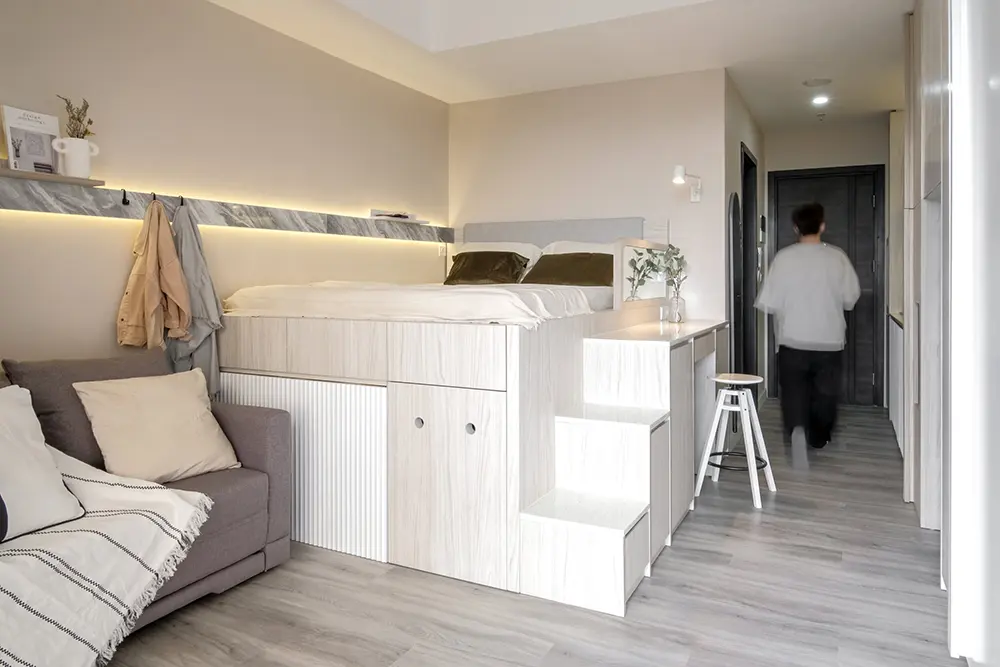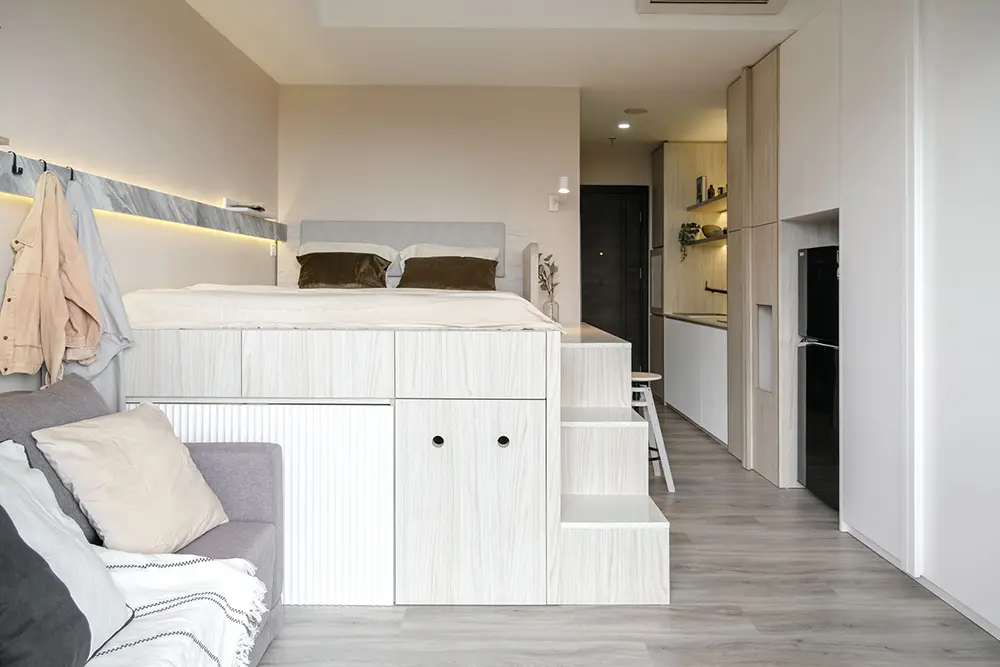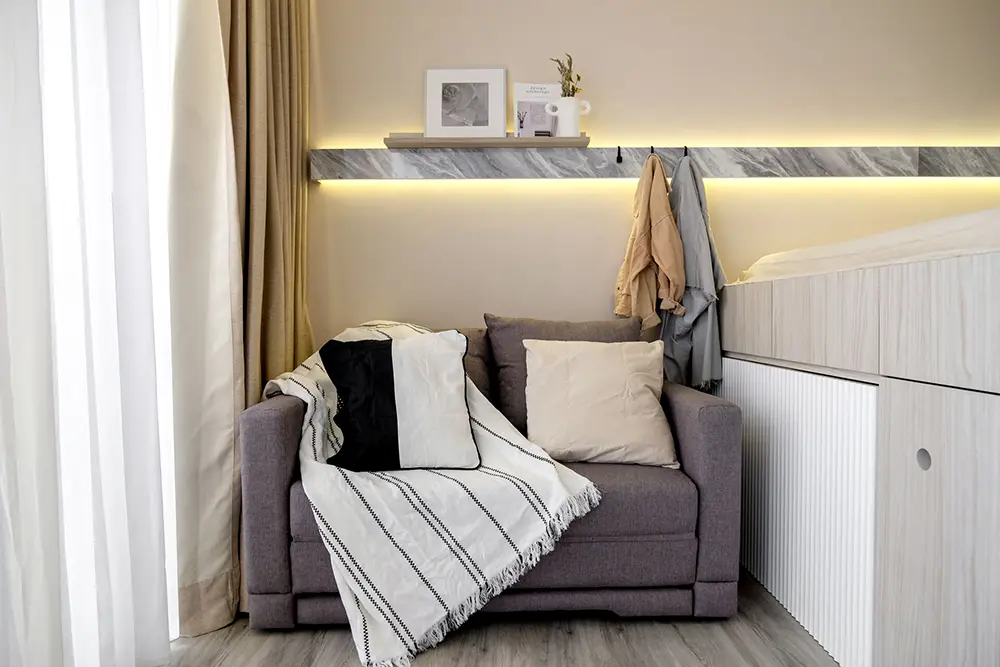 Minimalist Aesthetics and Smart Material Choices
The apartment features a calming, muted, nude palette, in contrast to the busy surrounding area, creating a minimalist, hill walk ambiance. Terrazzo pattern solid surfaces are used throughout for heavy-duty areas like the kitchen top, backsplash, and stairs, as well as to add a hint of pattern to the apartment. Rounded shapes feature throughout to soften the design, and a TV timber structure that is slightly bent at 3 degrees visually avoids the cramped storage look of the whole apartment.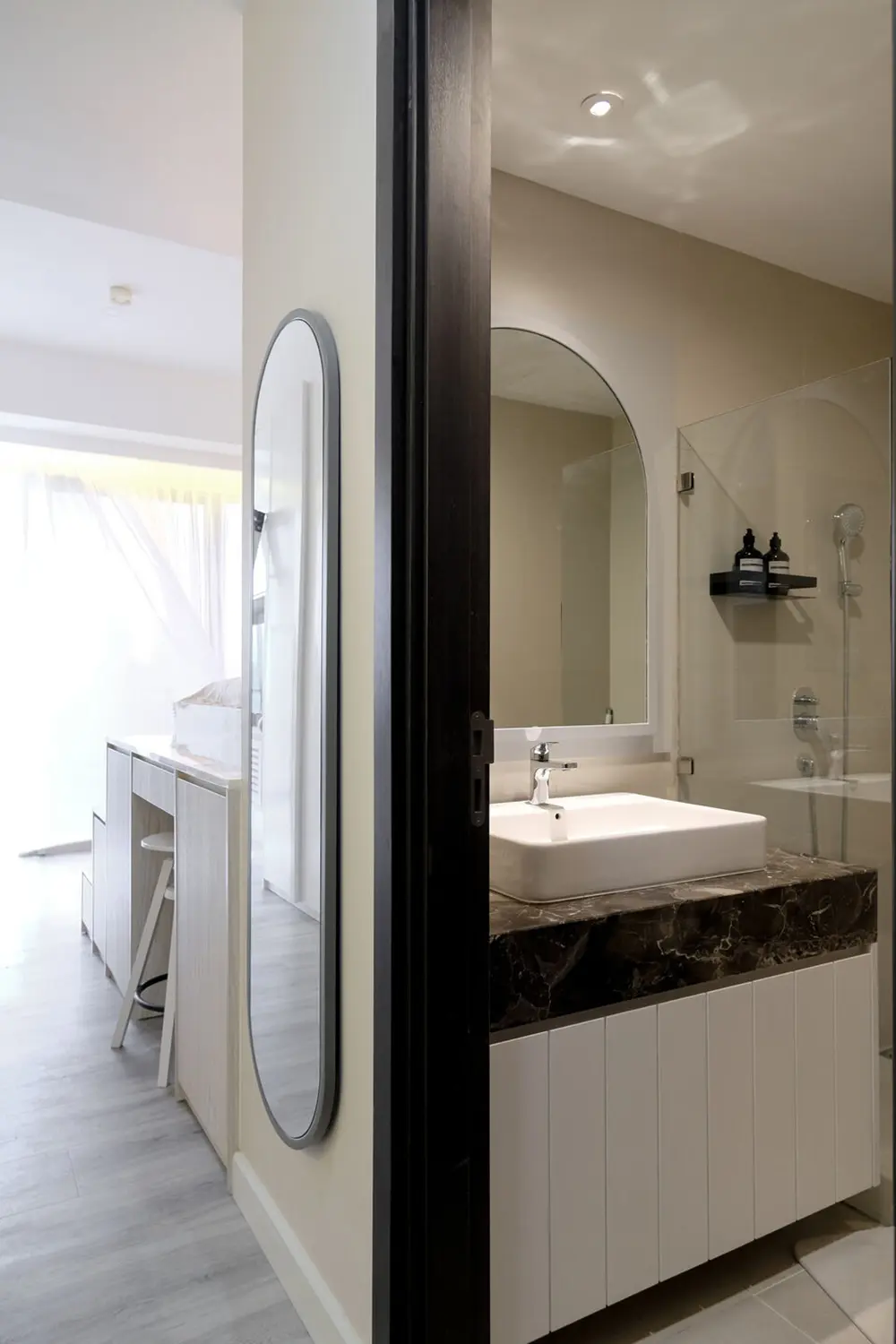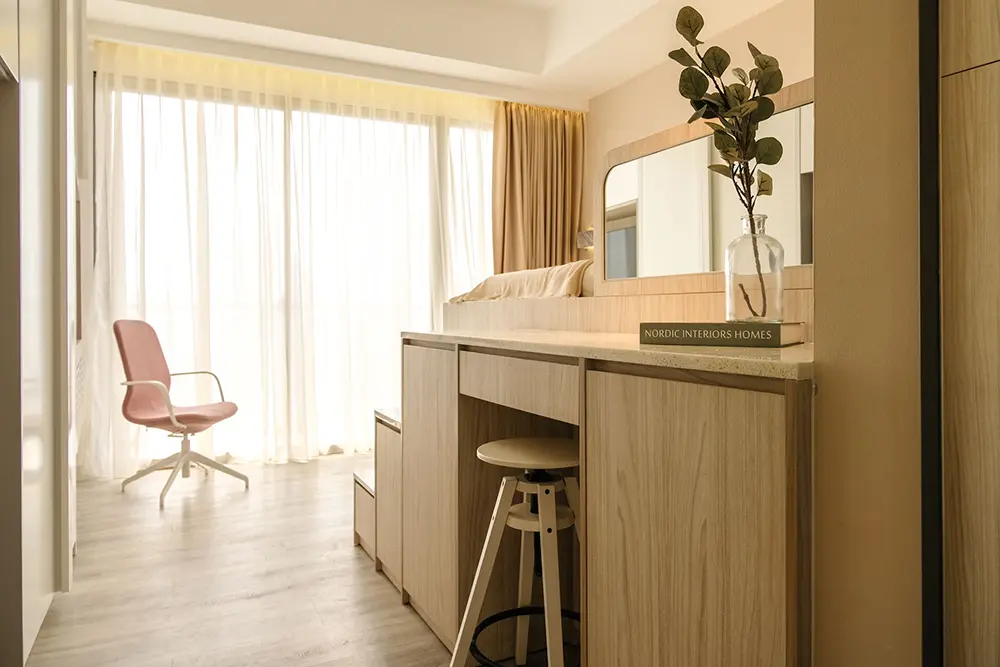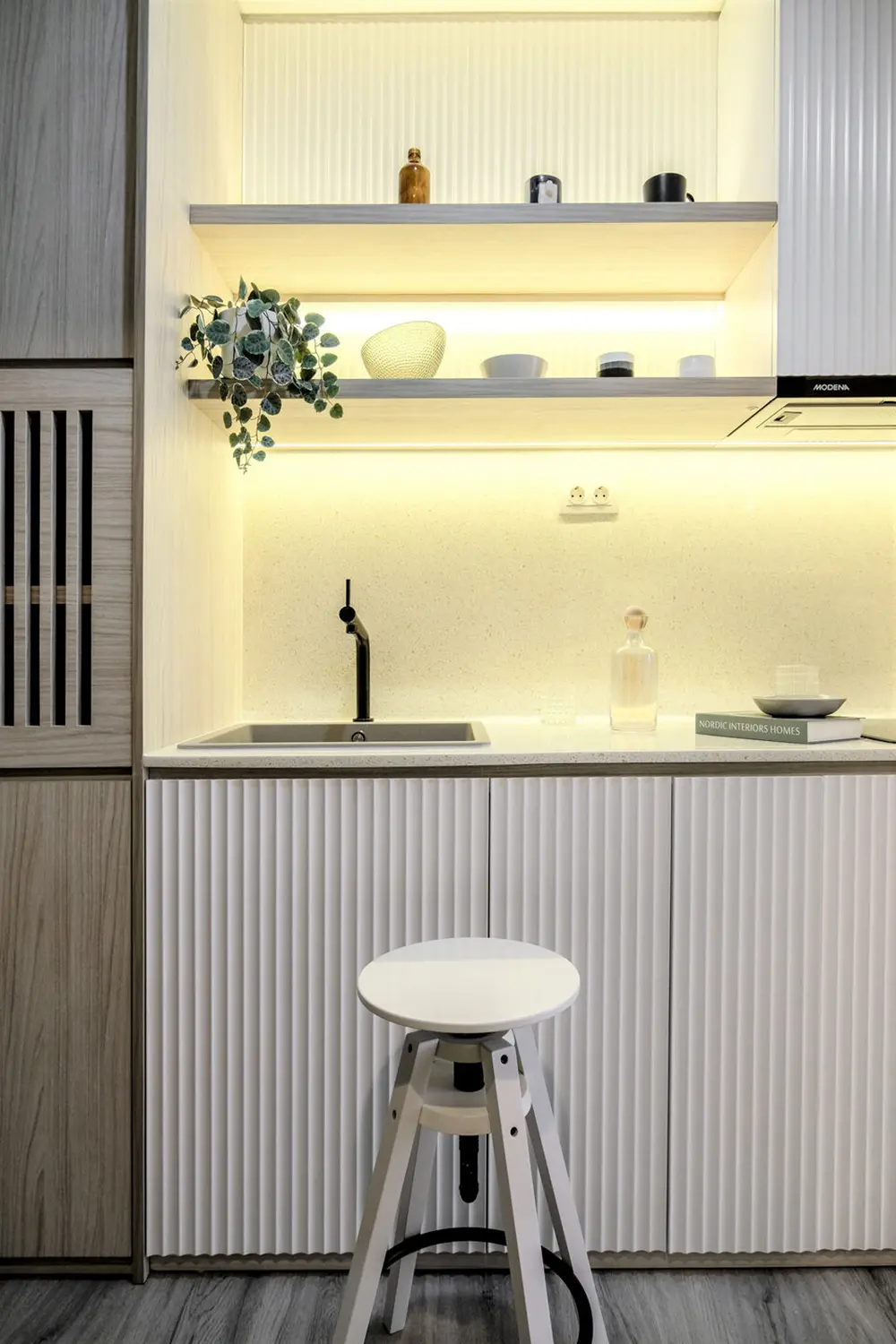 Creating Visual Depth with Custom Cabinetry
To visually connect the apartment, the cabinetry is highlighted with a slightly darker shade vertical lining detail of the main timber structure, with an additional fluted panel profile to make the room look taller. The multifunctional wall ledge in the marble motif also helps to create a perception of a deeper room with bold horizontal lining.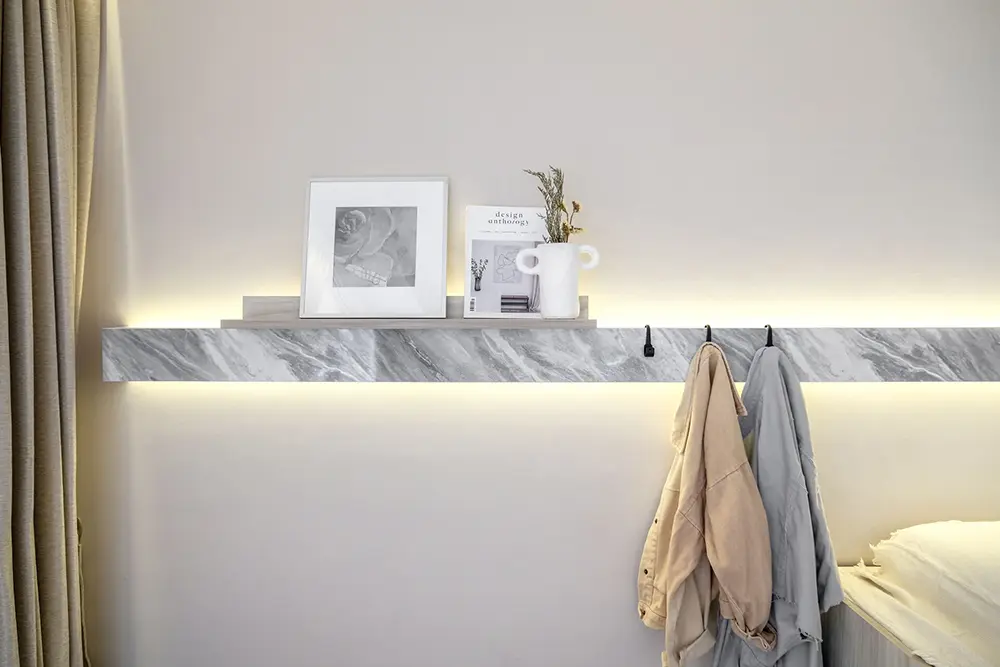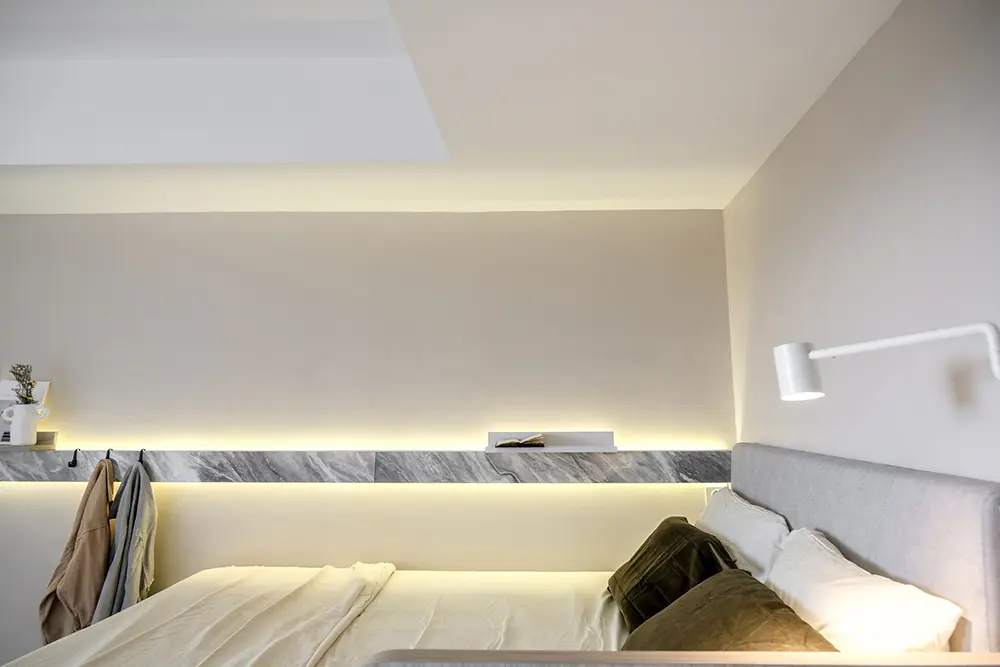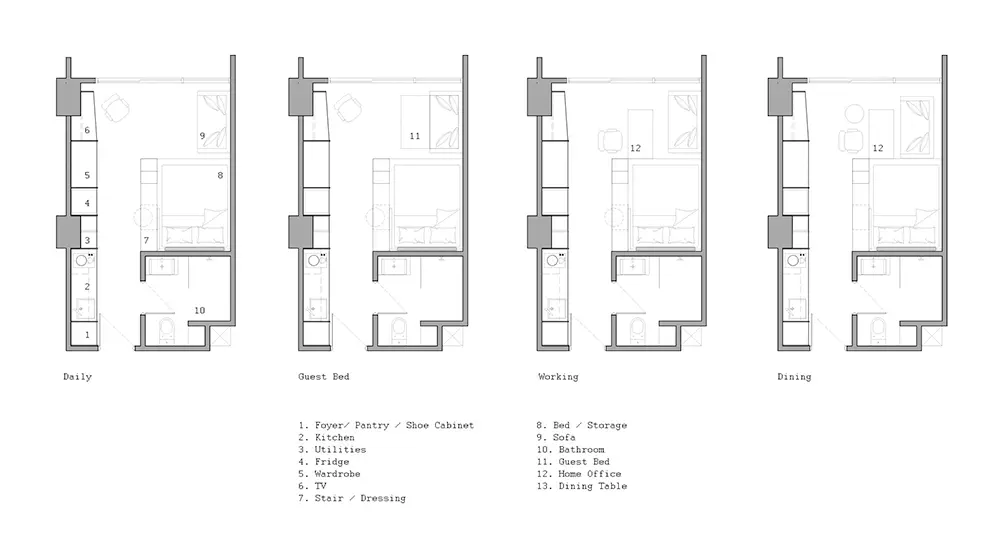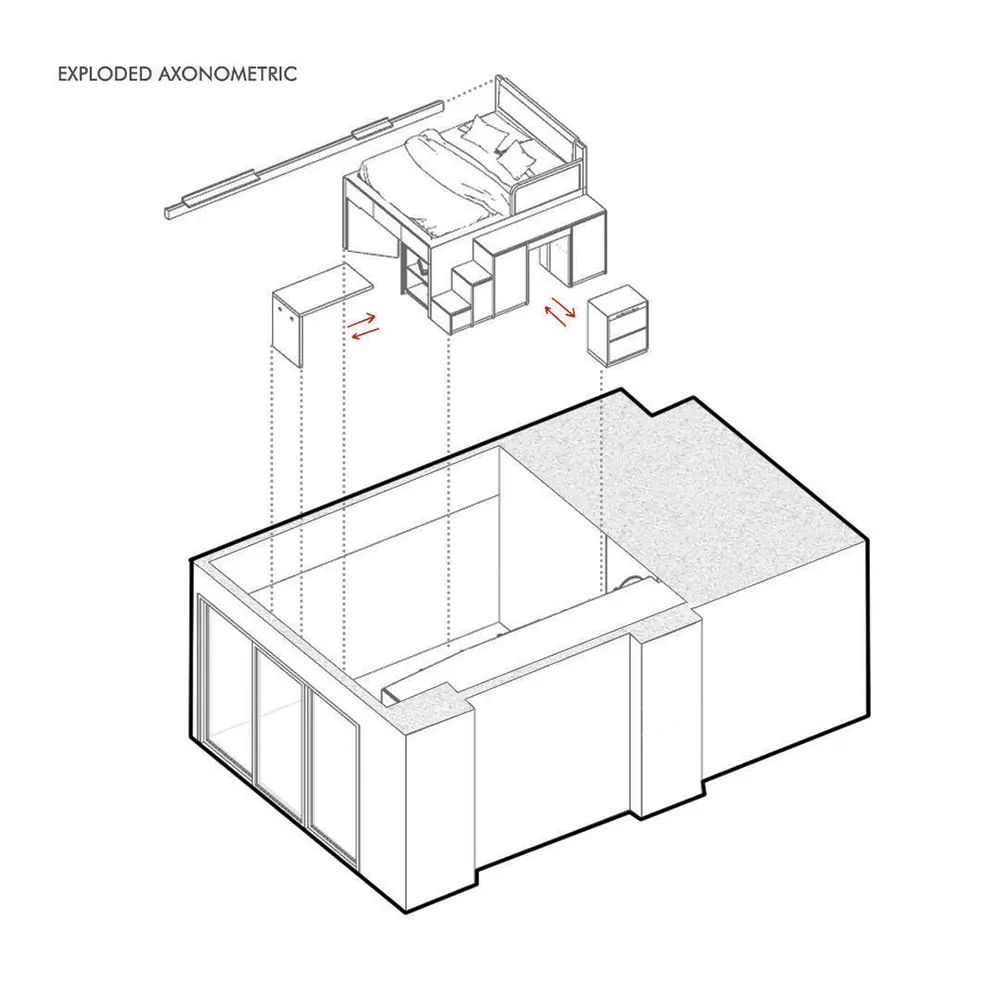 Conclusion
By incorporating smart storage solutions and multifunctional design, Co+in Collaborative Lab successfully transformed a small, cramped space into a comfortable, livable home that adapts to the client's remote work lifestyle.