Tree & Root Lamp, Stumped By A Tree
The idea behind the Tree & Root Lamp is to make us aware of the fact that we are cutting down way too many trees. So how does Kitae Pak translate this into motion? When positioned inverted in the pot, the lamp signifies a dead root, with the tree cut-off. Upright the lamp and it illuminates the room, depicting the true virtues of a tree and its importance in our lives.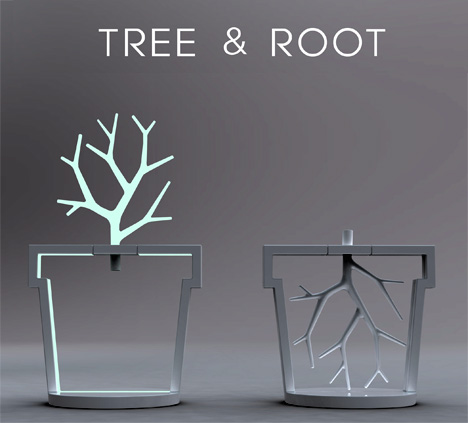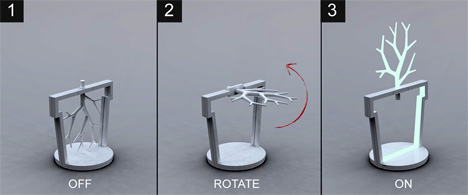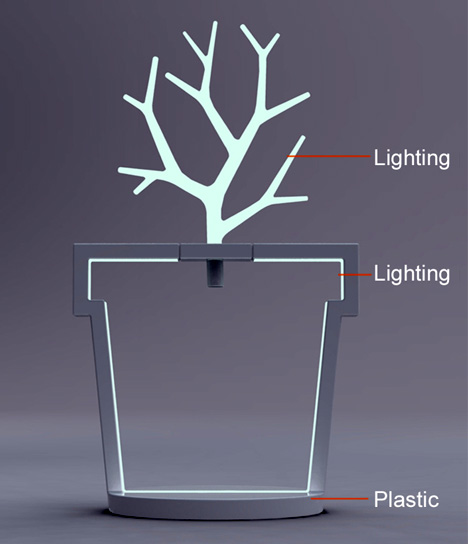 For me, I like the idea, but I think it should work opposite way basing on Kitae Pak's statement. I imagined the tree symbol as lights off and the dead root image as lights on, which makes more sense for me. But, anyway, it is a chic and clear design.