Grey becomes the familiar day-to-day scene most people encounter. From the concrete floors to the exterior walls of a building, grey is all around you. The dull shades can affect how someone sees the world. Feeling and being under the grey becomes a shared theme among people today!
Discover the newest trends and latest color themes you can incorporate in your interiors and outdoor spaces covered with grey. Today's post will give ideas and tips to match colors and style the grey areas around you.
Learn something here, from choosing accents to match your interiors to ideas on how to turn your floors and walls with concrete repair! Expand your coloring skills with shades of yellow that you have never heard before.
1- Natural Light Goes Well with Neutral Shades
Start with something plain and basic. Neutral colored walls and concrete floors should not limit your style. Instead, why not make the natural look the way for you to go. Illuminate the grey concrete floors and stripped down walls at your home when you let the natural light touch the surfaces.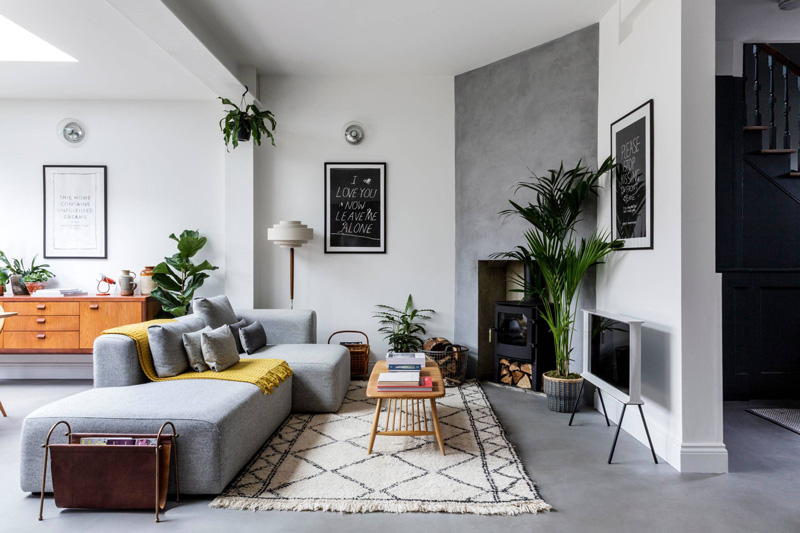 The sun's rays look obvious and outstanding when it heats a polished concrete surface. That is why nowadays, so many go for the washed or fade-out outlook. Nordic-inspired floors that look faded or acid-stained creates a subtle look that also lightens up one's mood.
It's better to get help from experts if you opt for a plain concrete surface. A team that specializes in concrete repair Atlanta, GA, will create flawless Scandinavian-inspired coastal floors. Expert designers can dye the walls or acid-washed them for a matte and frieze concrete patterns to appear.
If you like to keep it down and lowkey, you can DIY polishing your grey surfaces. Staining techniques with acid and solvent solutions are easy, too. In this way, you'll cut expenses and have control over how you want the concrete look to come out.
2- Light Tones that are Almost White
Light yellow shades and colors that remind you the sun will go trending today. Go for ecru, acid-washed design, dove white, limey yellow when thinking of coloring your homes. These are light shades that you can pair up with neutral colors.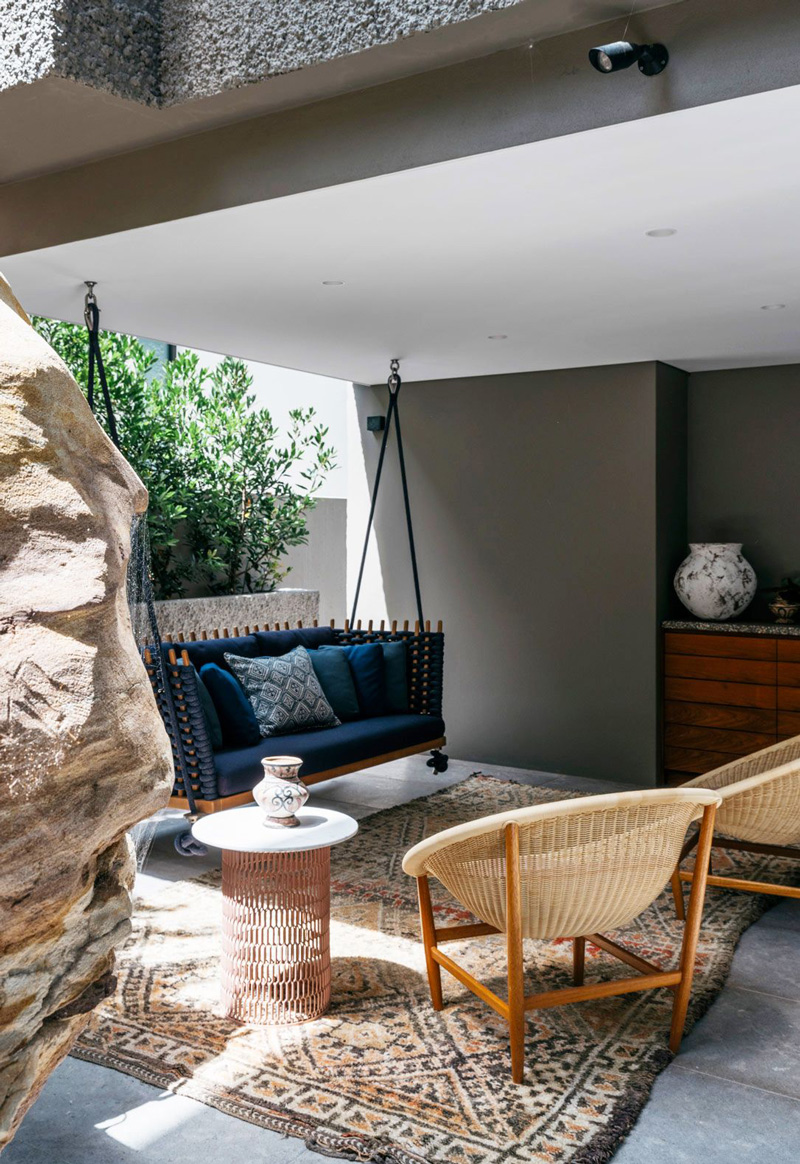 Go all-in with the minimalist, stripped-down look. You can brighten up a monotonous space when you add touches of light-colored walls or furniture to match a grey floor. Or the exposed cement wall will illuminate when you add light beige wooden chairs and tables in the living room.
3- Warm Mustard Yellow with Stone-Cold Classic Grey
Pairing grey and yellow are not entirely new. They make a craze this year because the shades are too familiar. With concrete as grey structures, people often see and walk pass through, and yellow as the signs and markings when crossing the streets.
There is one shade that has become a color staple back then. Remember the retro era? Diners and small fashion shops decorate their spaces with warm, bright mustard yellow!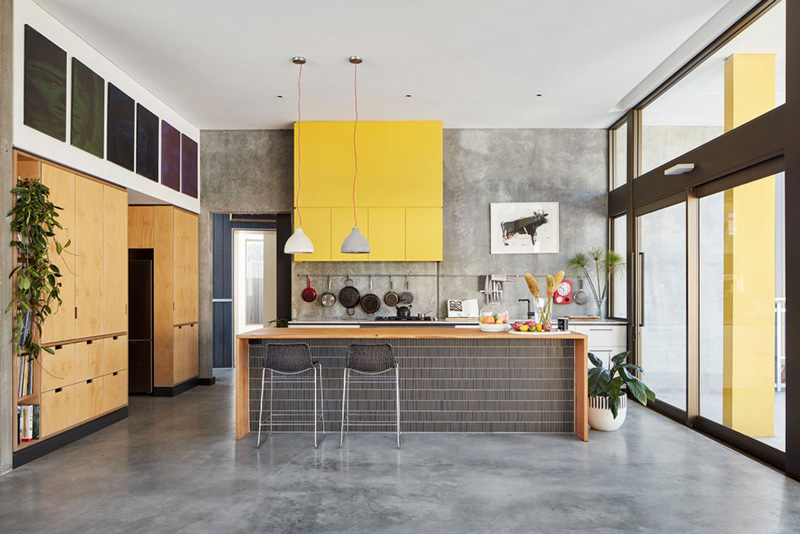 Mustard colors the comfy cushions in the living room. Company offices with lounges and meeting rooms keep the people alive with bright yellow chairs and sofa.
4- Bold and Gold
One way you can upgrade the grey areas in your space is by creating metallic versions of it. Have you heard of metallic floors? You can make an elegant commercial space with a black scheme for the base color of your floors and walls. Then sprinkle on glitter accents. Metallic chip paints with gold and silver colors will create a shining and glittering flooring for your studios or small retail shops.
5- Iron Gray and Undertones
Above are already mentioned ways to beautify the indoor spaces with grey. This time, let your attention turn to your outdoors. Your concrete driveway St Louis, contemporary Midwest-styled porches, and garage areas also need to get some makeover. Most especially, these are the dull areas that are already enveloped in grey.
Finally, you can retain the classic concrete look among these exposed areas. Gery is perfect here! It will not be too dark or too light to see stains and dirt smudging on the surface. The neutral colors hide any flaws and dark markings from vehicle tries or foot treads.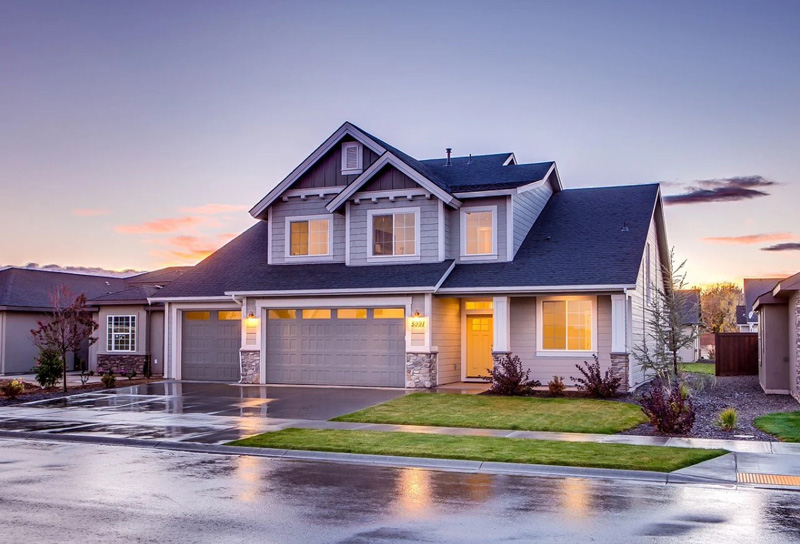 You can recolor your concrete driveways and garages with iron-gray dyes or coatings. Maintain a classic and timeless statement with your curb appeal with a mix of undertones of blue, green, or earth colors to create a stunning, simple look outdoors.
Finishing Thoughts
Do not let the neutral shades throw you down and bury you in boredom. Take inspiration from Pantone's color of the year. Pair the grey with the happy tones of yellow! You, too, can illuminate your dull spaces with new life!