Designing your small bedroom where you'll relax, sleep, study, and entertain yourself (yes, work without play makes Jack a dull boy) can seem like a tall task. There are specific challenges and constraints in almost every step. When you share a room with a roommate, which is typical for colleges/universities, you magnify the challenges and constraints. But those challenges make decorating your room all the more fun. After seeing your design come to fruition, you get a sense of accomplishment and self-assurance bound to sweep through other areas of your life. To accomplish all that, you'll first of all need a couple of design ideas. Coming up with the right design ideas is probably the hardest part of the entire process. Luckily, here's a handy reference guide to start those creative juices flowing.
Get Some Pictures and Fairy Lights for Your Walls
The soft glow of fairy lights strung from the bed canopy all the way to bookshelves adds an ambient glow even to the dinkiest of rooms. Fairy lights add a character to any space and they are guaranteed to make you feel better as the daylight recedes out of the room. For fairy lights design ideas, Pinterest is an inspirational source worth checking out. Who knows, you might even end up contributing to the growing fairy lights decorations on the website.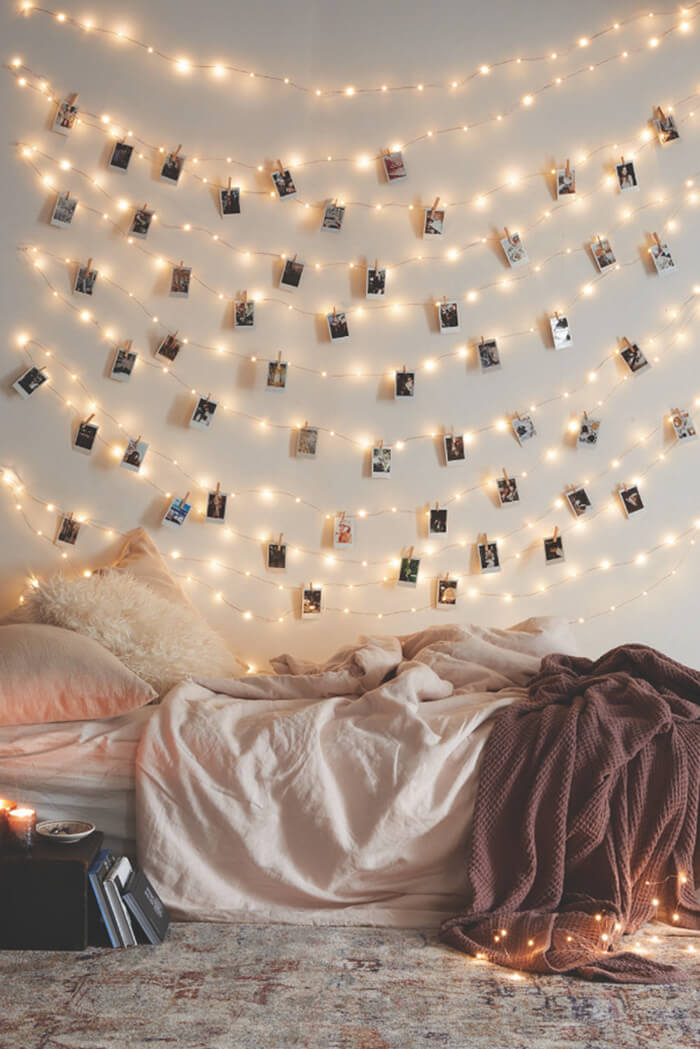 Pictures, on the other hand, transform bland walls into pieces of artwork. A wall thoughtfully draped with pictures not only adds to the atmosphere of the room, but it also gives you inspiration in those moments you feel like giving up. Make a point of including several personal pictures of you, your friends, and your family on the wall. Looking at a picture of yourself when you were an itsy bitsy person can jolt you out of a slump.
Decorate Your Bookshelf
With a bit of out of the box thinking, you can transform a stepladder into cute storage injecting a bit of character into your room. Go all out and personalize that plain pack panel bookshelf with photos and lights. If you have no time for homemade model cars or action figures because of overburden academic life, you can find your personal essay writing service service for those all-night study sessions. There are lots of cheap design ideas you can play around with when decorating your bookshelf.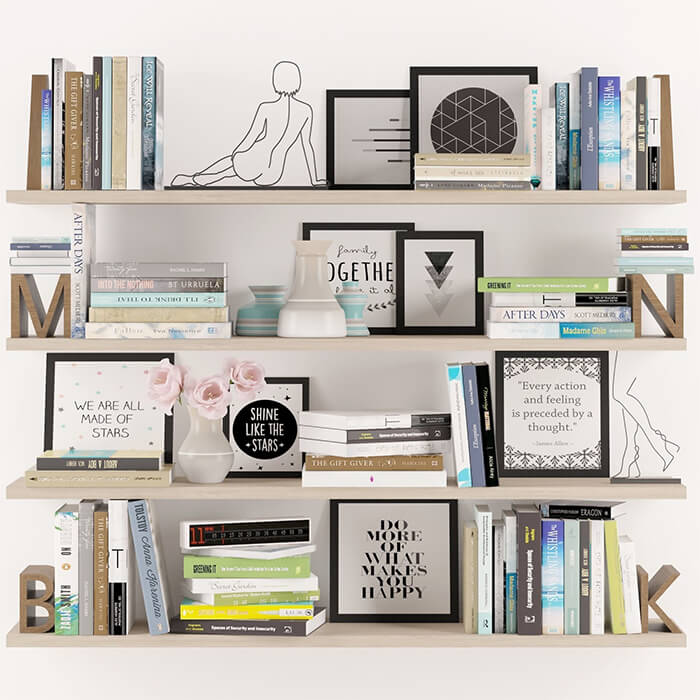 DIY Door Stop
Door stops normally don't feature in design ideas. That shouldn't keep you from decorating yours though. Your typical doorstop is not too expensive and they have no room for decoration. Making a homemade doorstop gives you all the room you want to try out different ideas and designs. You can add fabric to the door stop or fill it with anything that holds your imagination. Your DIY door stop makes you stand out from the crowd.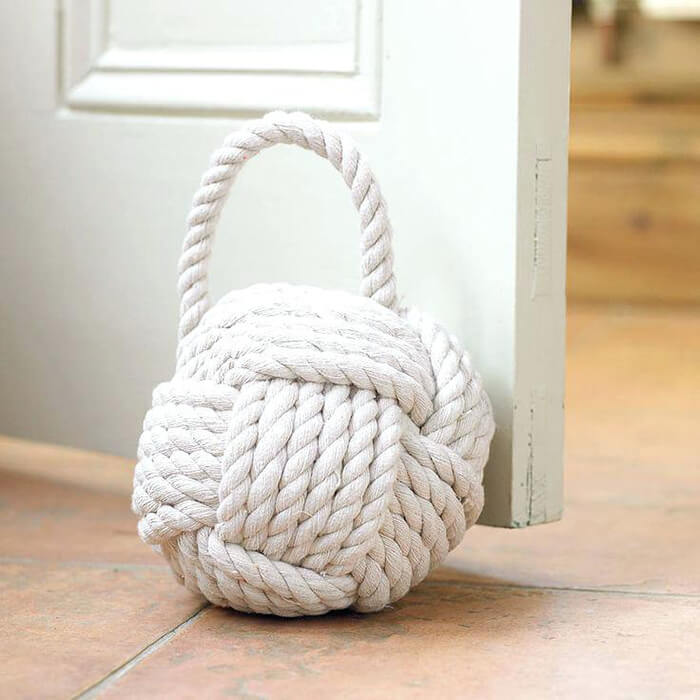 Repurpose Old Pictures as Whiteboards
Whiteboards can help you map your thoughts and ideas before you commit them to paper. Moreover, with a whiteboard, you avoid paper wastage. They are a little bit pricey though, and most students often do without one.
But why follow the herd and deny yourself the joy of having a whiteboard in your room? Those old pictures lying around are the perfect alternative. The backside of pictures is not only white, but they are a perfect surface for dry erase markers. Just string a couple of old photos together, pin them on cardboard, and voila! You have your very own whiteboard.
Get a Colorful Rug
A rug will change the atmosphere in any room, and they are not expensive. You'll find all kinds of rugs in stores and charity shops. Pick one that matches the theme of your student room. If you're feeling a bit adventurous, you make a unique rug from old T-shirts. Making your own rug gives you the freedom to play around with various colors till you get one perfect for your student room.
buy below rug from amazon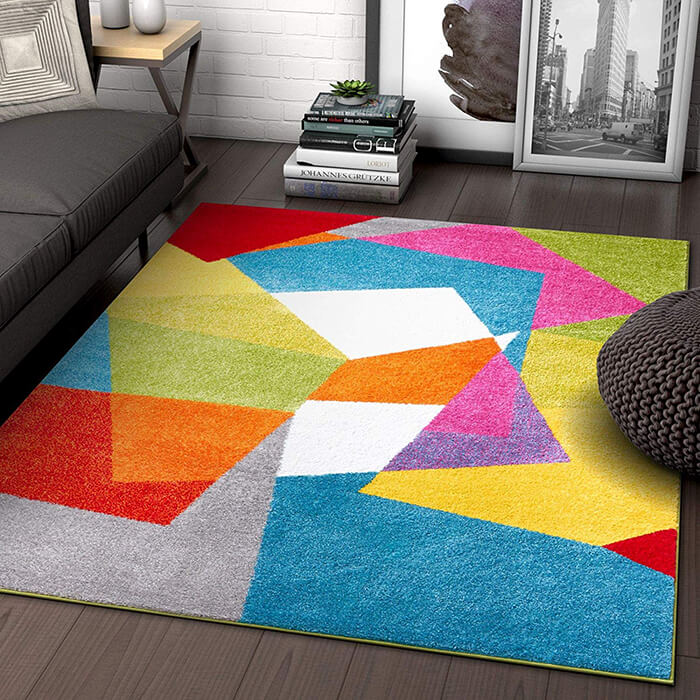 Get Your Hands Dirty with Washi Tape
Another way to add color to your room without infringing on your tenancy agreement is using washi tape. Washi tape comes in zillions of gorgeous colors and prints and it is thin enough to use on walls. Use it to make beautiful pieces of work such as the one below. You can even spell out words to tell your roomie or your friends exactly what you think.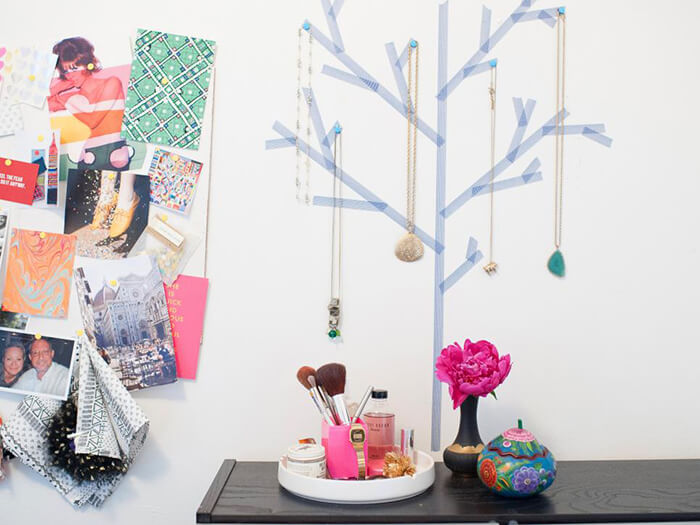 Get Some Fluffy Throws and Blankets
Clashing textiles like a lovely throw and knitted blankets will add some character to your bedroom, and you can even get your blah-looking desk chair in on the action with some clever fabric usage.
buy below throws from amazon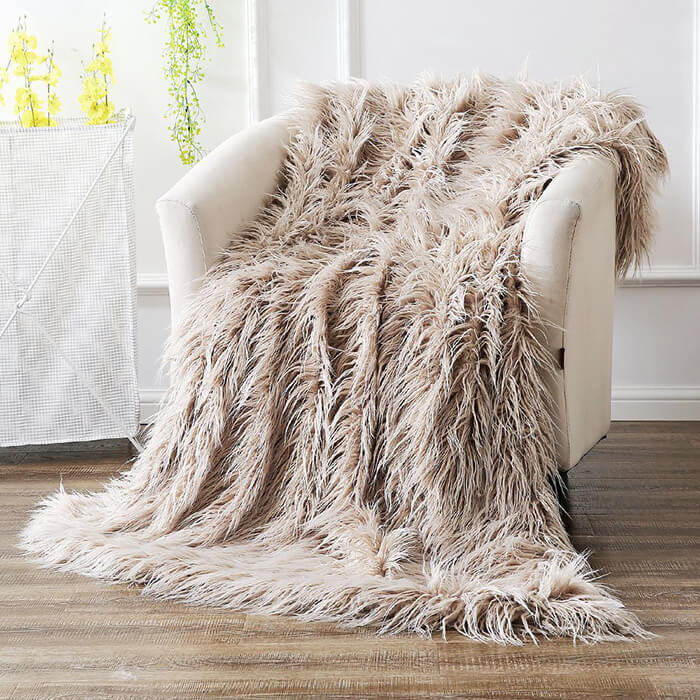 Get Creative with Drawer Space
With a few adjustments and creative thinking, transforming a drawer space into an attractive and cozy little nest is not at all hard. Use dividers, for example, to not only make the space more functional, but jazz it up in a couple of minutes.
Create a Statement Frame Wall
As far as cheap design ideas go, creating a frame wall for all of your favorite pictures is one of the best ways of decorating your college room. Just make sure you fill up the holes before you leave the room if you want your deposit back.
These are a few of the design ideas to play around with when decorating your college room. They should show you how easy it is to design and decorate your room. You are not limited to them though. You can through in your own variations to make the room exactly how you would like it. Just remember you'll spend a lot of time in your college room. Making it your own not only helps you study, but it also helps you wind off after a particularly long day at school. Take a weekend off and transform your room into a room all your friends will want to visit.
buy below picture frame from amazon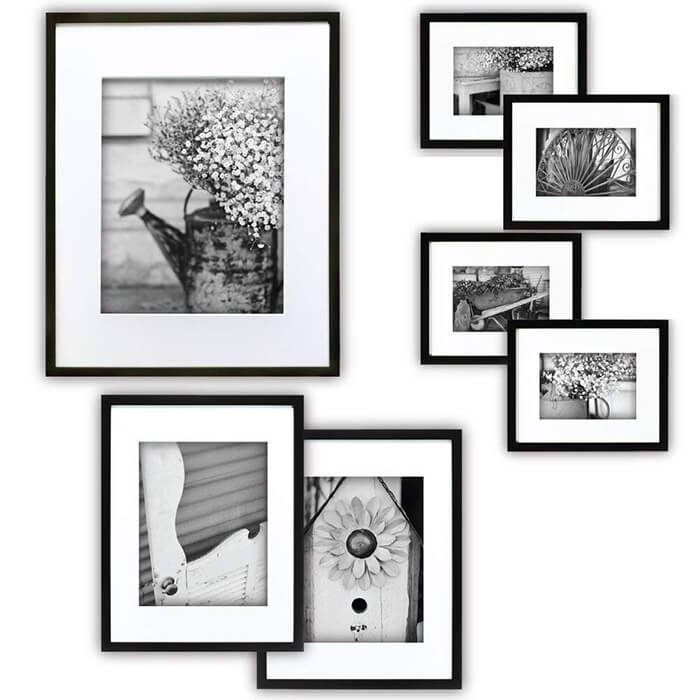 Author Bio
Robert Everett is an artist who likes to spend his free time taking photos of everything he can for https://twitter.com/edu_birdie. When he's not taking photos, you'll find his in galleries admiring and appreciating the artwork of others. He also loves to travel, read sci-fi novels, and watch horror films.