What to gift someone who's a passionate lover of wine? While most people used to gift a nice bottle of quality wine paired with a box of the finest chocolate, now there are many unique gift ideas out there that will make any wine lover happy.
Wine has been around since humanity's beginning and is a crucial part of the biggest civilizations. Wine is a beverage that brings people together. When we have a happy event, we celebrate by popping a bottle of wine, and when we're feeling a bit blue, we chase the blue away with a glass of fine wine. While there are countless options on the market, wine lovers always stick with the traditional red and white wine, and if you're a red wine lover, it might be a good idea to join the best red wine club.
Wine is a great gift for any occasion, anniversaries, birthdays, or weddings. If there's a celebration, chances are you'll get some of the best wine gifts. But what else can you gift a wine lover, except for wine? The choices are endless; depending on your budget, you can purchase unique and creative gifts that will make any wine lover ecstatic.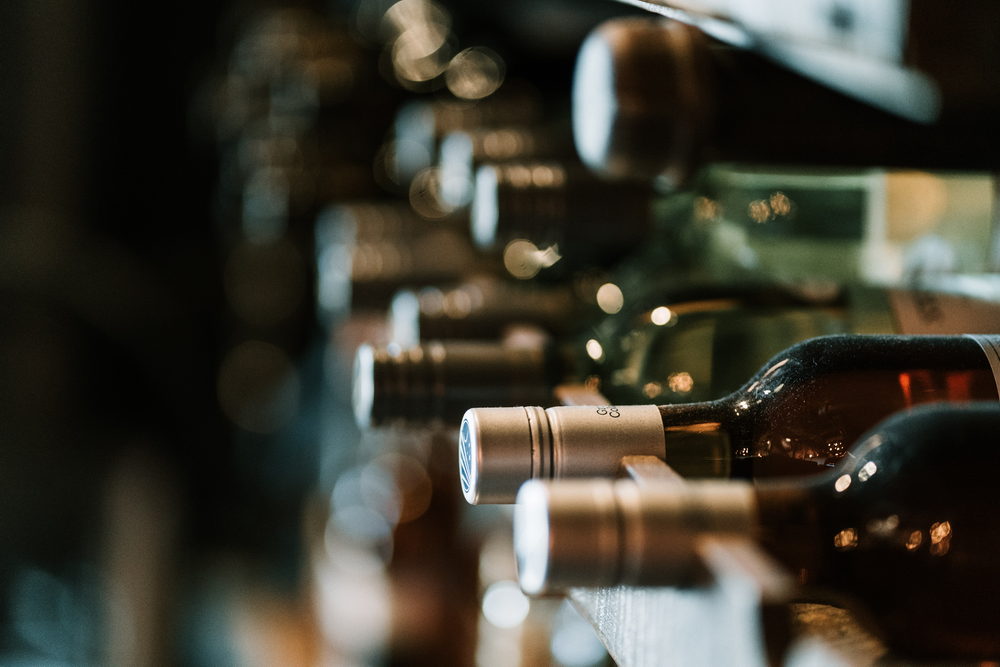 Unique Gift Ideas For Wine Lovers
Anything connected with wine will be a great gift for wine enthusiasts. Aside from the traditional bottle of high-quality wine, there are many unique and creative gifts that will make any wine lover happy.
Outdoor Wine Table
This is a perfect gift for wine lovers who love to sip their wine outside. The best part about this wine table is that it is portable, so you can take it anywhere with you so that it will be the best addition for your next picnic date. The outdoor wine table is made from wood, and stakes into the soil, so it's pretty stable. It might look small when you first see it, but it perfectly fits two wine glasses, a bottle of wine, and a plate of snacks.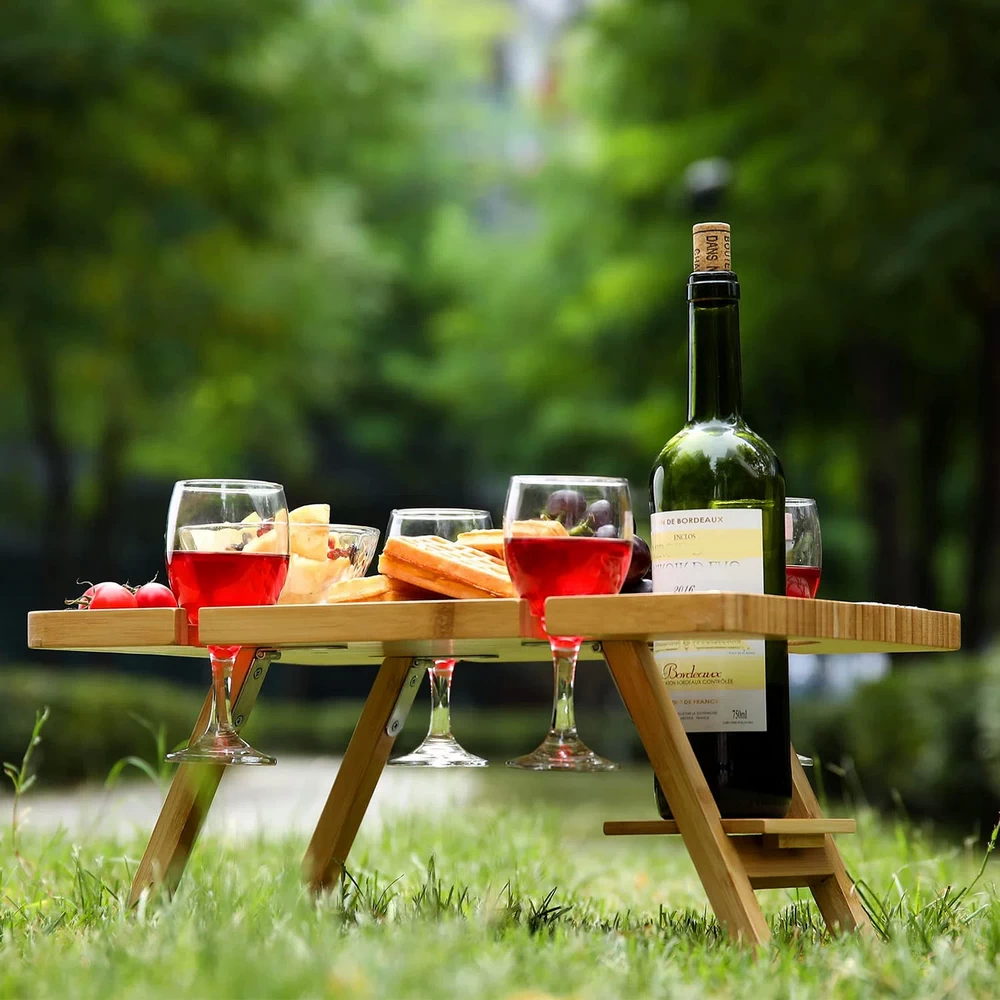 Monogram Wine Glasess
This will be their perfect gift if you know a classy person who loves wine. Many small companies produce monogram wine glasses that are made from high-quality glass. You can choose to write the person's name on their glass or just their initials. You can customize the glasses to fit your desires, maybe add a special sign. The bottom line is that who wouldn't want to enjoy their favorite wine from a special monogrammed wine glass?
Wine Travel Suitcase
This is the best gift for wine lovers who love buying bottles of wine on their travels. On the outside, the suitcase looks like any other traveling suitcase, but the magic happens when you open it. The wine travel suitcase s made from high-density foam that will protect the bottle from breaking. Depending on the size, the biggest wine travel suitcase can carry up to 10 bottles, which is amazing. So don't stress on your next trip because you can safely transport your favorite bottle of wine from each part of the world.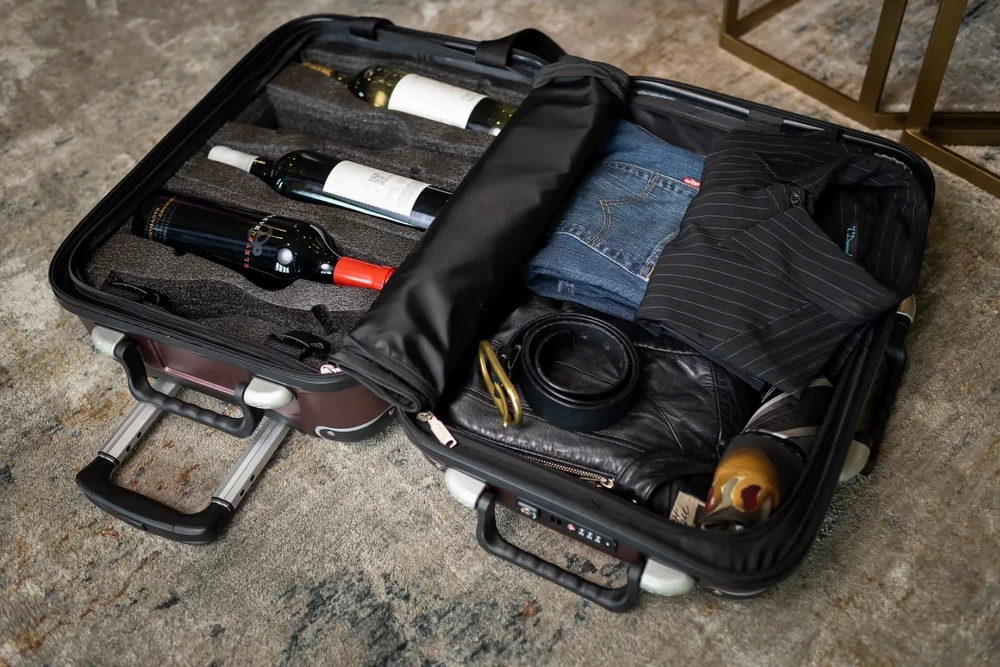 Merlot Infused Coffee
The Merlot Infused coffee is the ultimate gift for wine and coffee lovers. This coffee is produced by allowing Arabica beans to be aged in oak barrels previously used for Merlot aging. These barrels give the coffee beans a subtle but decadent berry flavor.
Wine Aroma Master Kit
Now, this is a gift that will satisfy a wine lover's senses. This is a pro wine kit that contains 54 scents that are commonly found in wine and a book that contains all information about those scents. This gift is excellent for wine lovers who want to train their noses and learn how to distinguish the complex notes in the wine.
Portable Wine Purse
It might look like an ordinary bag, but at first sight, this bag is nothing like any other bags you've seen. The uniquely designed bag secretly holds two bottles of wine and has a hidden spigot, from which you can pour your wine directly into your glass. This is the perfect bag for sneaking wine somewhere, and it's the best bag for picnics. The best part is that it comes in many different colors and shapes, making it the best gift for the ladies who love their wine.
Uniquely Shaped Decanter
You can never go wrong with a decanter because it's the best gift for wine lovers and an item that's constantly used. The decanter separates the sediment from the liquid and is especially helpful for red wines. Instead of going for a traditional decanter, choose a unique, eye-catching shape. The variety is endless, and you can probably find any shape: from diamond, octopus, gun, skull, etc. Many companies also offer decanter sets, which contain high-quality wine glasses, making it the ultimate gift for wine lovers.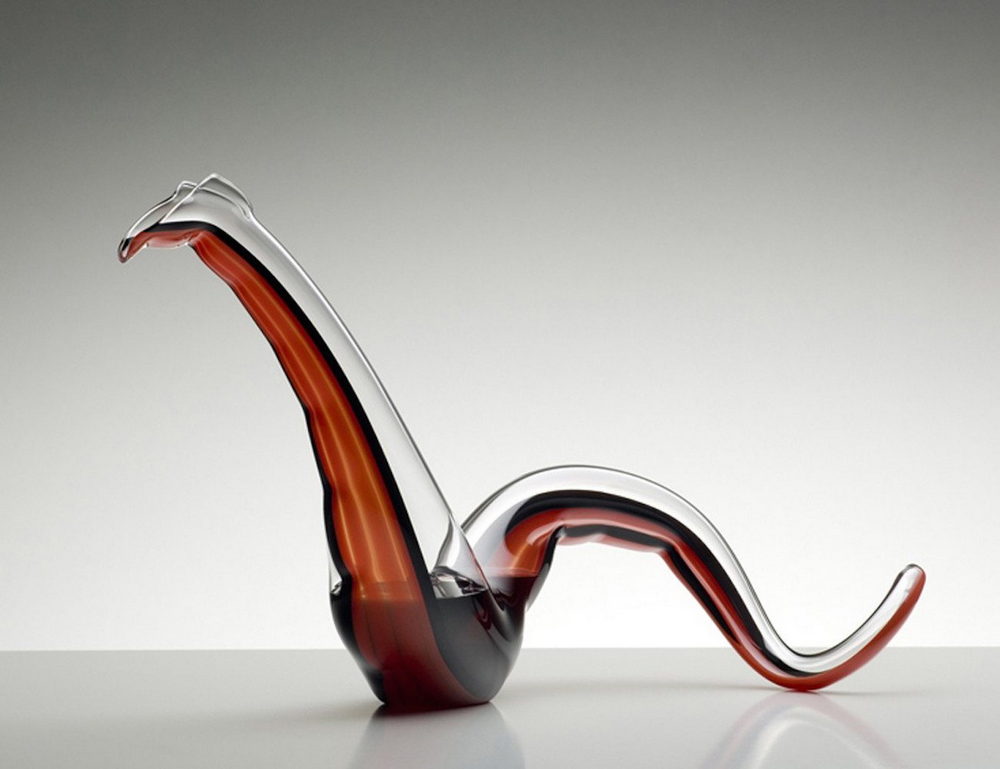 Conclusion
Whatever gift you choose, anything associated with wine will make a wine lover happy. People especially love customized gifts, so if your budget allows you, make some effort to purchase a customized gift for that special person.