Japan is a unique country in many aspects, and clean is one of them. If you have been Japan before, you will agree with me since this country is so clean that you as a visitor will want to help and contribute to help it keep clean.
The transparent public toilet in this article is actually a very good example can prove my words above. Public bathrooms are somewhere many people might try to avoid using, since you never know what is bheind that restroom door. Understanding people's concerns with entertaining the unknown, Tokyo has just installed two see-through bathroom facilities in two public parks (the Haru-no-Ogawa Community Park and the Yoyogi Fukamachi Mini Park), allowing people to see how clean they are before deciding to use them.
The installations are part of The Tokyo Toilet project and designed by Shigeru Ban. You're probably thinking there's no way you would use a public bathroom that's see-through, no matter how clean it is. I totally agree with you on that but this see-through glass is not normal glass used on our window, it is actually something called "smart glass" that turns opaque when the bathroom is locked and occupied.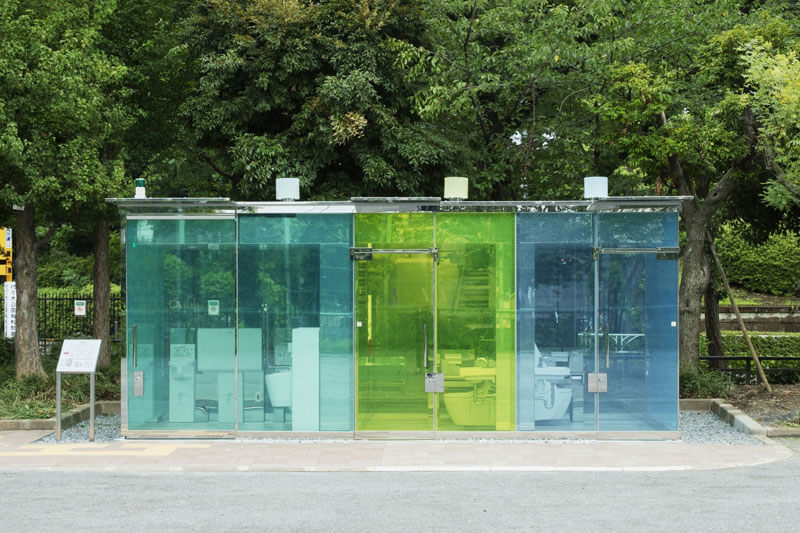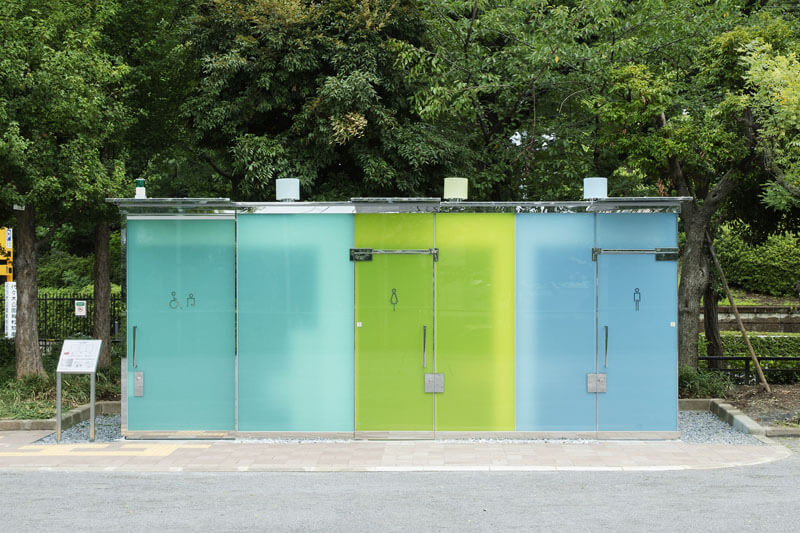 When asked the idea behind this see-through public toilet, Shigeru Ban said:
"There are two things we worry about when entering a public restroom, especially those located at a park. The first is cleanliness, and the second is whether anyone is inside. Using the latest technology, the exterior glass turns opaque when locked. This allows users to check the cleanliness and whether anyone is using the toilet from the outside. At night, the facility lights up the park like a beautiful lantern."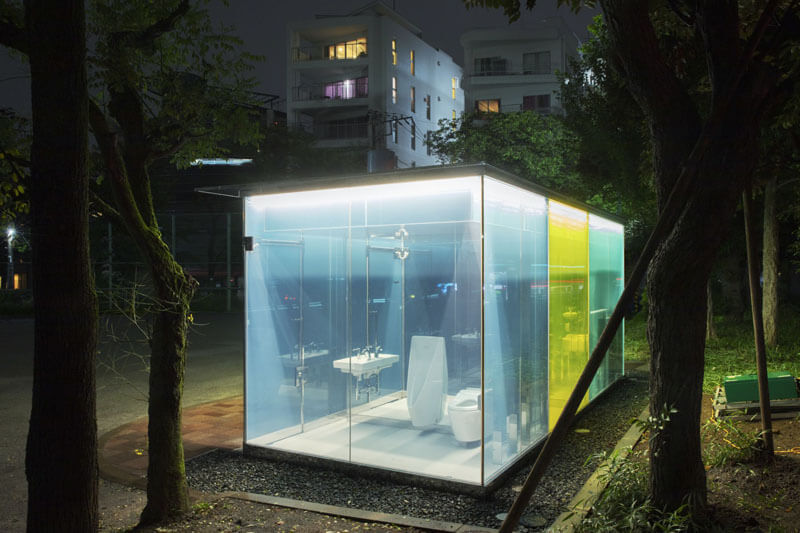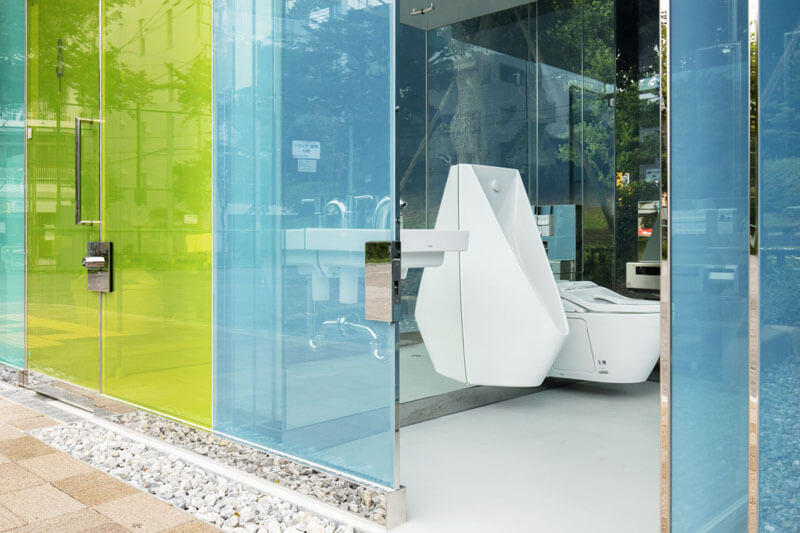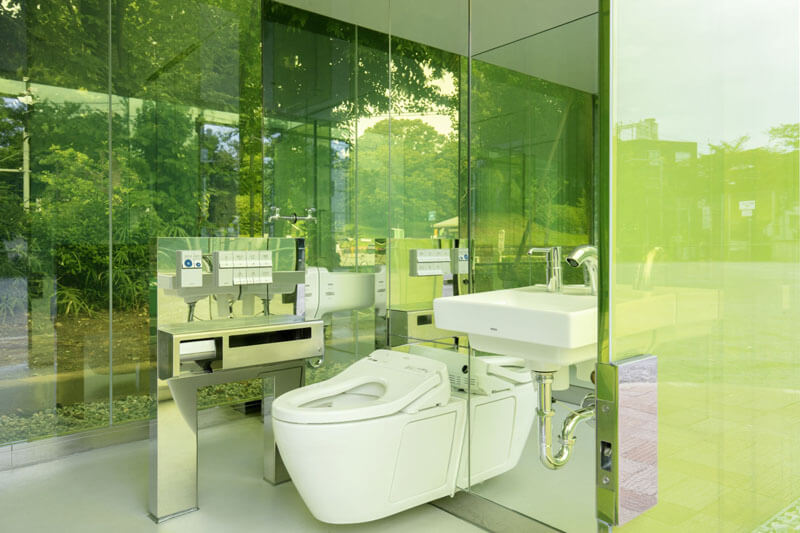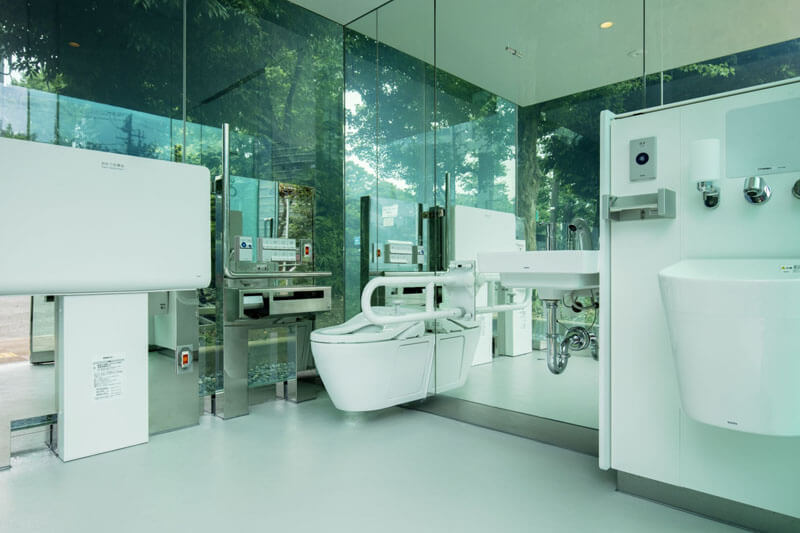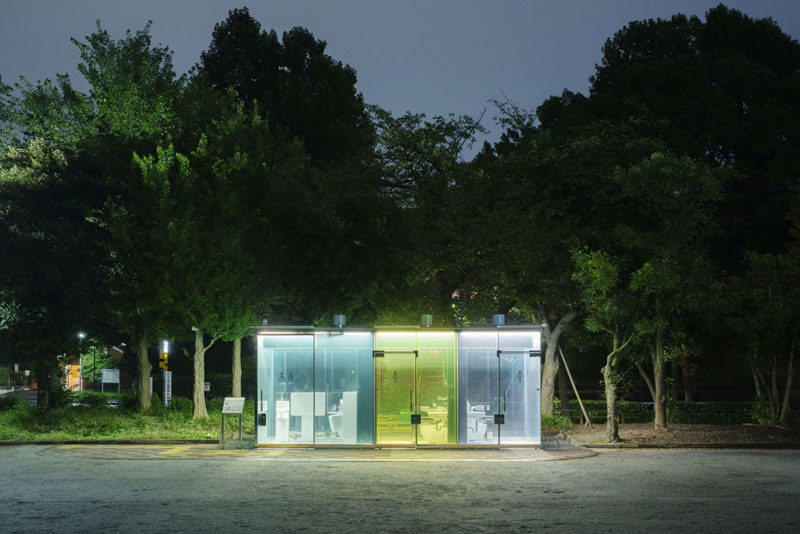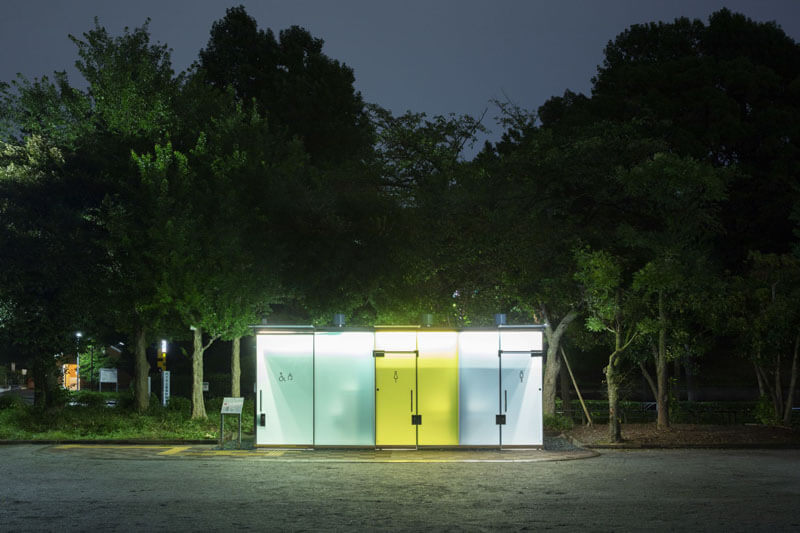 It looks pretty cool from the photo and I guess that probably is a kind of thing that would only work in Japan. Maybe I haven't travelled enough and sorry if my assertion is wrong.