Probably not many people would like to wear a snake around their neck or wrist, especially for those who are scared of snakes. But if you do see someone wear one, then that person will definitely be the focus. However, in real life, it might not be something for most of us. While the jewelry designs by Ukrainian artist Anna (of Foxy Style Jewelry), might just change your mind.
Anna creates beaded snake jewelry such as necklace and bracelet that looks super realistic. She crafts her coiling serpent necklaces and bracelets from colored glass beads. Each bead appears like a glistening snake scale. And Anna is quite creative with the choices of bead color. Sometimes. she will go for the traditional color like red & black, gold & black that are common in real life. But sometimes, she will use some fairy-tale color like pink, purple and light blue, which makes the snake looks like a magic creatures.
To wear such necklace and bracelet, you just put snake's nail in its mouse. According to ancient mythology, that kind of image represents infinity, wholeness, and the cyclical nature of life. Pretty smart right?
You can find over 100 types snake jewelry on Anna's Etsy store. Depends on the length, the price ranges from $30 to $100. If you are looking for some special gift for your snake loving friends or family, it might worth taking a look.
This post may contain affiliate links. If you make a purchase, Design Swan may earn an affiliate commission. Please read our disclosure for more info.
Red statement necklace
Silver snake necklace
Gold Snake necklace

[buy on Etsy]
Blue Necklace Crochet Beaded necklace
Gold Snake Necklace
Pink beaded snake bracelet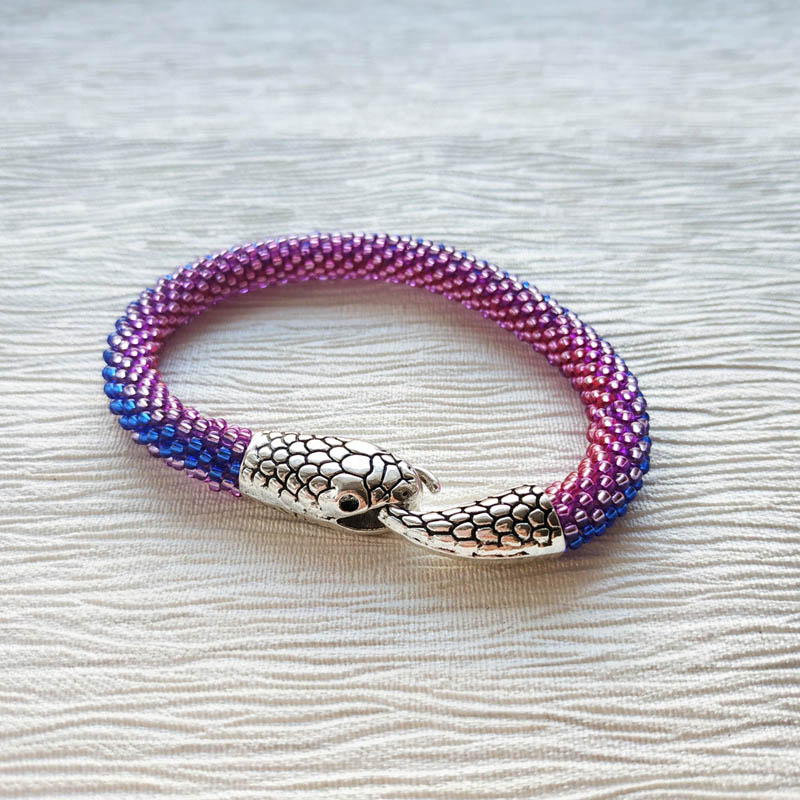 [buy on Etsy]
Orange and black snake jewelry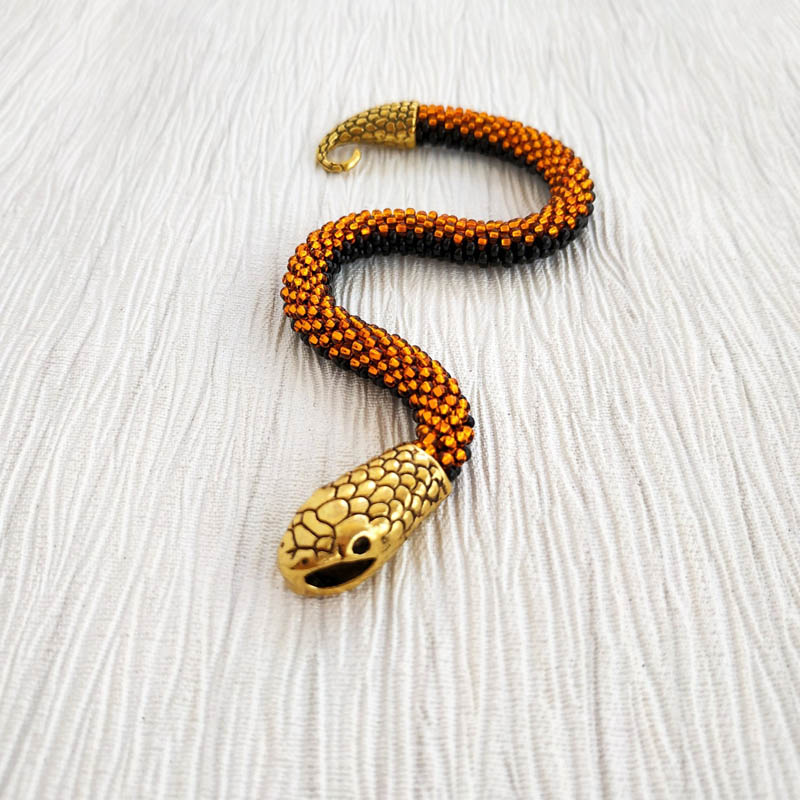 [buy on Etsy]
Green Beaded snake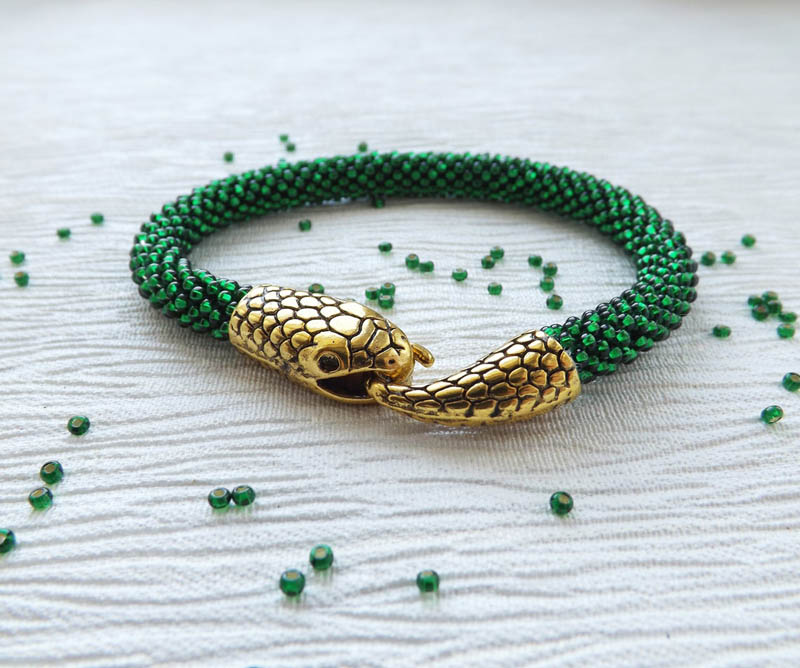 [buy on Etsy]