Adding trees to your backyard can increase the value of your property by as much as 14%. Trees are of course extremely beneficial to the environment too – a single tree can produce 260 pounds of oxygen every year, and absorb a ton of carbon dioxide. Even if you only have a small backyard, there are still plenty of ways that you can incorporate trees into your garden design, and your trees will not only help to look after the planet, but also look beautiful in your outdoor space.
Choosing your trees
When you have a small backyard, trees that grow extremely tall, like the Oak or Horse Chestnut simply aren't going to be suitable. There are many tree varieties however, such as citrus trees, that will thrive in pots or in small spaces. This also means that you will be able to move your tree once it is planted, keeping it out of the cold and wind in the winter months. When you are planting your trees in the soil, make sure you check the soil type, so that you know it is suitable for the type of tree. In other words, caring for trees the right way is of paramount importance if you want to keep them alive. This is why you'll need to learn what exactly a specific type of tree requires. For instance, a Maple will do well in most soil types, as long as it has plenty of drainage, but an Acacia needs alkaline soil.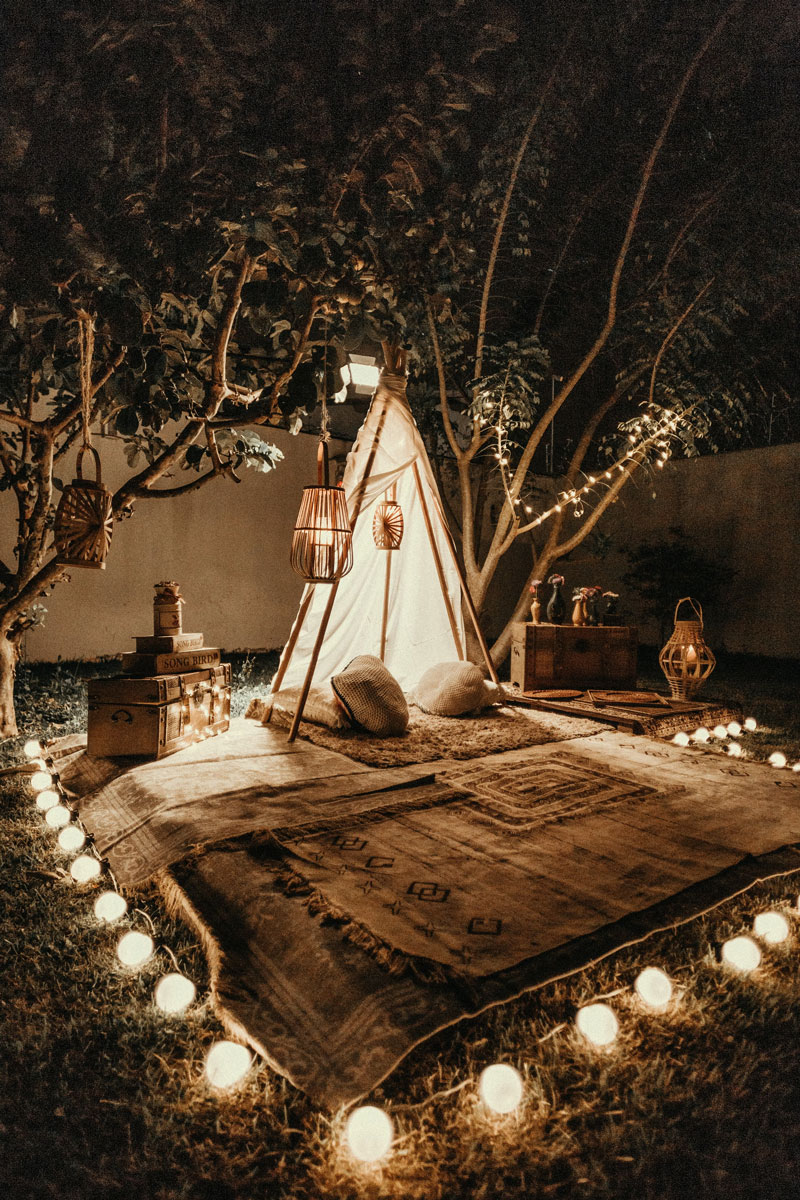 Planting trees in pots
For small backyards, planting your trees in pots is often a good option, and also means that you can move the trees to different positions, or put them out of the wind in winter months. Your potted trees can also help to give you privacy if your backyard is overlooked. Planting a tree in a pot will limit its growth, as the root system will be unable to expand outwards. The most important thing when planting a tree in a pot is to make sure that the pot has a hole in the bottom and is lined with small stones or pebbles to allow water to drain out of it. If there is no drainage, the roots of a tree can get waterlogged and they won't survive. Trees that do well in pots include Magnolia, Acers and Bay.
Planting against fences
Small fruit trees like apples, pears and plums can be planted against a fence in a small garden. The method known as espalier means that you train the branches of the trees to grow outwards against the fence at a 90° angle. As the branches grow, they will be fully supported, and you can prune them each season, so that they don't grow too far along the fence. Once a tree is fully established, it will need very little attention, just make sure that it is watered regularly, especially in hot weather. The protection of a fence will actually help the tree to absorb the heat from the sun, so that the fruit ripens quickly.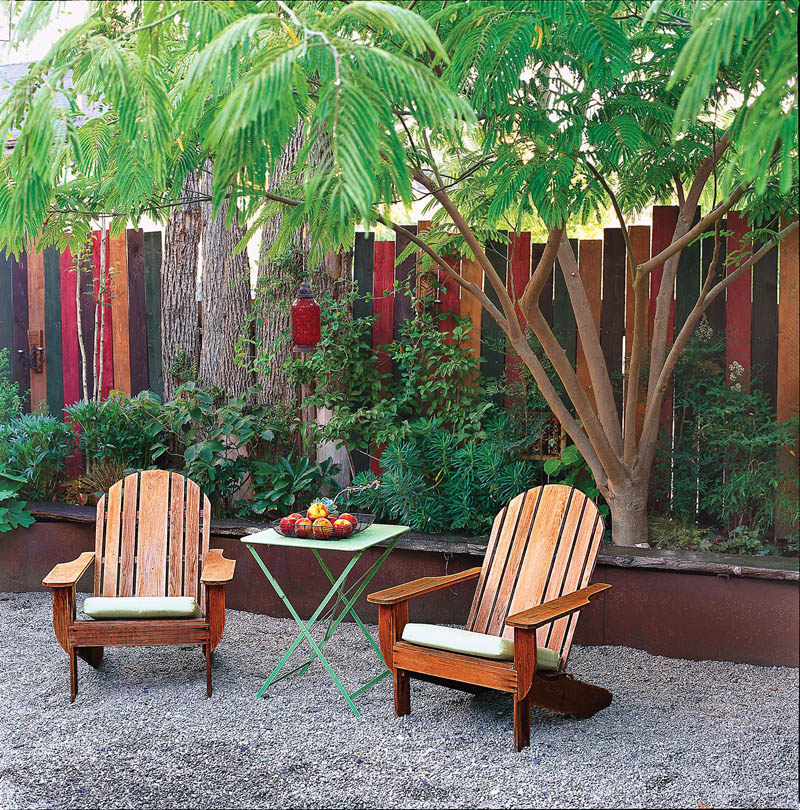 Even in a small backyard, you can still incorporate trees into your plans. Every tree will help to absorb carbon dioxide, produce oxygen and look after the planet.