As winter moves in, it is time to remove fall's oranges, golds, and browns and replace them with winter-appropriate decor. Redesigning your home for the winter can be as simple as throwing a few plaid blankets on the couch or putting up holiday decorations, but it can also include warming up your space with a 4 zone mini split unit that heats rooms individually.
If you want to change up your home's vibe for the coming season, get inspired by these eight ways to redesign your home for the winter. Incorporate a few ideas into your new home decor, and you'll create the perfect aesthetic and environment for the coming winter months.
1. Go Blue
While many people opt for warm colors like red, green, and gold during the winter, you flip the script by redesigning your space using blue. Blue carries many psychological associations; specifically, blue induces a sense of calm, peace, and creativity. Blue can also be seen as a cold color, mimicking the icy whiteness of winter and clear blue skies.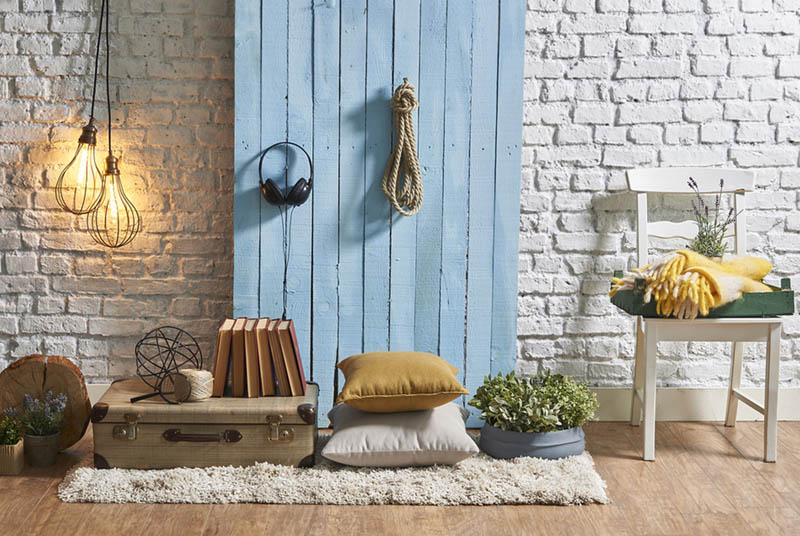 By redesigning your space in blue, you create a fascinating look that brings the stark iciness of winter inside without the cold. Opt for whites and grays for the best seasonal look, complemented by pops of cerulean, lapis, or sky blue.
2. Winter Wonderland
A classic winter redesign is to go all-out with a winter wonderland look. This typically includes incorporating lots of white and off-white decor and glitzy silvers and golds reminiscent of shimmering icicles and snow outside.
You can also add pops of light blue and earthy green to your winter wonderland to add depth and visual interest. The winter wonderland look is excellent for those who enjoy a minimalistic and modern look, as it generally looks less cluttered and homey than typical winter decor.
3. Luxury Lighting
A fantastic way to redesign your home for winter is to put in new lighting fixtures or utilize different forms of light such as led string lights, candles, and fireplaces to create a rich, luxurious feeling. If you are going the lighting fixture route, shop around for an elegant chandelier you can hang above your dining room table or find a pair of sconces you can attach to the wall for extra illumination.
If you aren't looking to install lighting, opt for candles, flameless candles, or LED lights you can place wherever you want. If you have a fireplace, make use of its comforting flames and flickering light to set a cozy tone.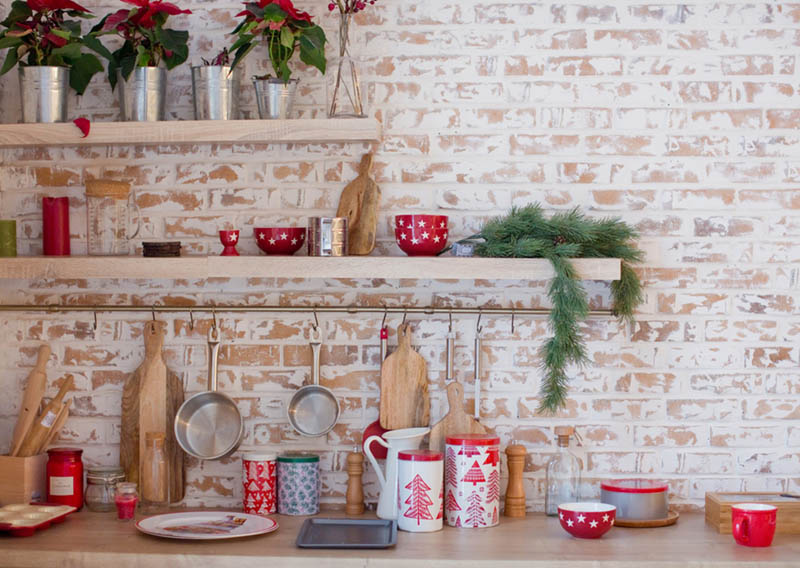 4. Bakers' Delight
If there's anything that screams winter and holidays, it is home-baked goods and a cozy kitchen. One option for redesigning your home for winter is to highlight this association and decorate your kitchen and dining room spaces with baking accessories and baked goods. You can use fancy cookie jars and cookie cutters to adorn your winter shelving and hang prints of sugar cookies or cinnamon rolls.
Hang cutting boards and rolling pins in your kitchen and color-coordinate with a classic winter theme like candy cane red and white or red and green holiday colors. If you go the extra mile and hand bake your goods, you can display them as a decoration and special treat for your family and guests.
5. Warm and Cozy
As important as the decor is when redesigning your home for the winter, another element to consider is the internal environment of your home. If you don't have a reliable HVAC system to heat your house, you may be relying on unsightly space heaters to do the job. These get in the way of your cozy aesthetic and don't work in slightly larger rooms.
To solve your aesthetic and heating issues, you can opt to get a custom design mini split system that will heat your rooms efficiently while not taking attention away from your decor.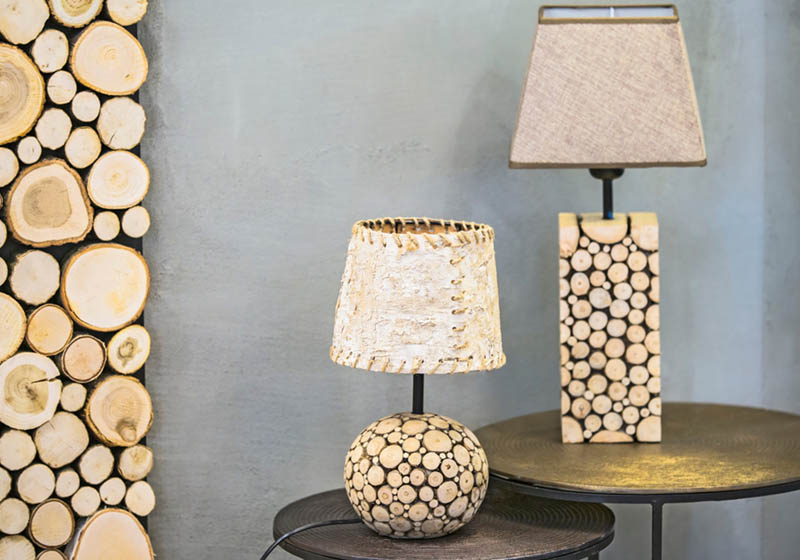 6. Bring the Outside In
An easy way to redesign for the winter is to incorporate outdoor elements into your inside decor. Bringing items from outdoors into your home helps you stay connected to nature, which can reduce stress and increase your wellbeing. This is especially important in the winter months when you cannot spend much time outside due to the weather.
Consider storing firewood inside as an aesthetic decoration, bringing in a birch-tree lamp base, hanging pictures or prints of woodland animals such as deer or rabbits, or buying a coffee table made from raw wood to bring outside elements indoors.
7. Plaid Parade
Draw inspiration from the classic Scottish Tartan Parade and decorate your home with stylish plaid pieces this winter. Buffalo plaid on flannel blankets, throw pillows, and even napkins is a stylish decor option, giving your home a unique yet cozy aesthetic that differs from classic holiday red and green.
Consider adding plaid wall hangings to your living space for additional warmth or incorporating a plaid tablecloth into your holiday dinner table setup. The best part of the plaid design scheme is you don't have to take it down when the holidays end; it remains trendy throughout the winter season, carrying you through to the first sign of spring.
8. Holiday Everywhere
Some people wait to put up holiday decorations until just before the actual date; however, one way you can redesign for the winter is to bring in the holiday spirit early and spread it throughout your house.
Rather than limit holiday decor to the living room with a fir tree and lights, opt to hang natural-fir garlands in other areas of the home, such as staircase railings, bathroom mirrors, and kitchen cabinets. Wrap colorful lights in these same areas and set holiday-themed baubles around the house to draw in the comfortable warmth the holidays bring.
Redesign Your Home into a Cozy Space This Winter
As the winter months approach, it is an exciting time to think about how you will redesign your home to create a cozy space for the winter. Try adding pops of icy blue decor, installing luxury lighting elements to warm up your living space, or investing in a mini split system to keep things warm and toasty. Redesigning your home for the winter provides you and your family with a lovely space where you can spend time together, safe from the elements.