With the trending home interior design ideas, nowadays more and more people are opting to recognise the best design ideas that for sure adds a value to your home. Recent interior decor & design standards are much upgraded and highly attractive then those used in the past.
Qualified interior designer gives a proper attention to each element of interior design from fine lines to exclusive textures that makes an overall interior design theme. With the enhanced research and a perfect view from a number of professional interior designers we are here with the 20 best home interior design ideas that will greatly play a crucial role in making a home perfect place to live and adorn. Let's get started with the finest ones to luxurious options.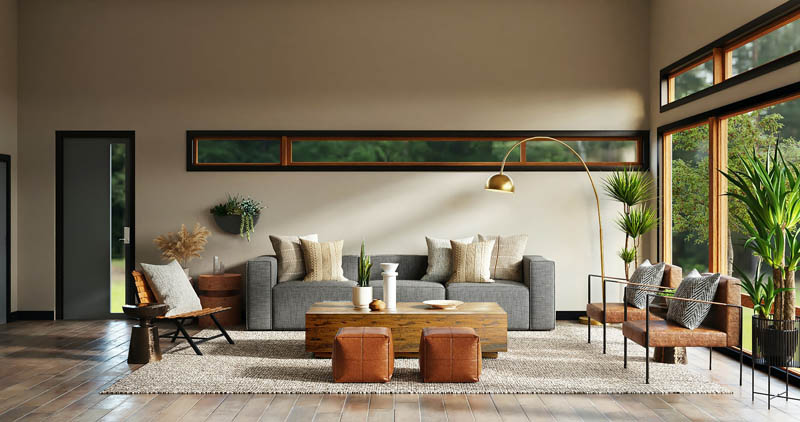 A List Of Best Home Interior Design Ideas
1. Modern Home Interior Design
Nowadays, modern spaces ought to be clean, open and fresh. People need a place with bright colors and vibrant shades.
This type of interior includes great architecture , a technological touch and smart home assortment with great professional expertise to connect everything with each other. In modern interiors , expert designers ought to enhance the place with class and standard.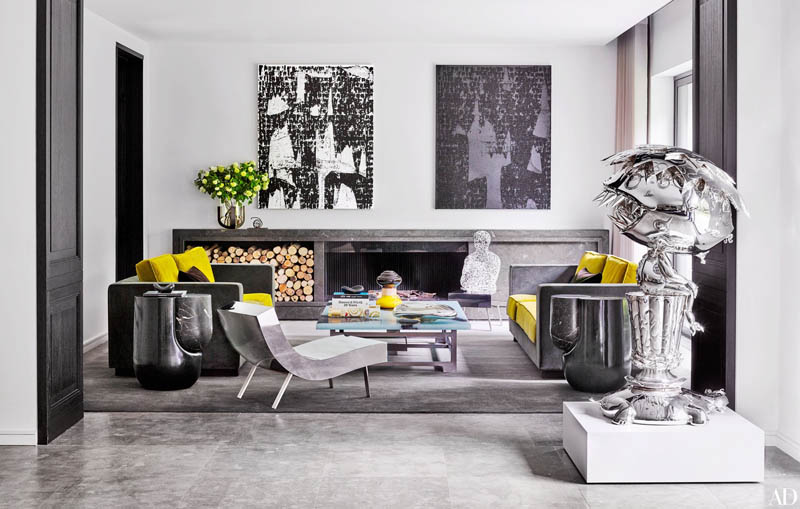 2. Mid Century Modern Style
Mid century modern interior style gained popularity right after World War II. interior designers with the blend of bahamas movement and some classic designs create this incredible interior theme.
It includes perfectly crisp lines , vivid color shades and some interactive interior elements that are greatly put together for designing a perfect interior theme. This interior design incorporates a functional cover that spreads with a touch of open-plan spaces, shared areas and broadly creative living areas.
3. Minimalist Interior Design
Minimalist interior is always loved by homeowners. This is basically derived from the minimalist movement that emerged in 1920. This theme includes stripping things down to their spaces. It offers an aesthetic that totally relies on efficiency of the design.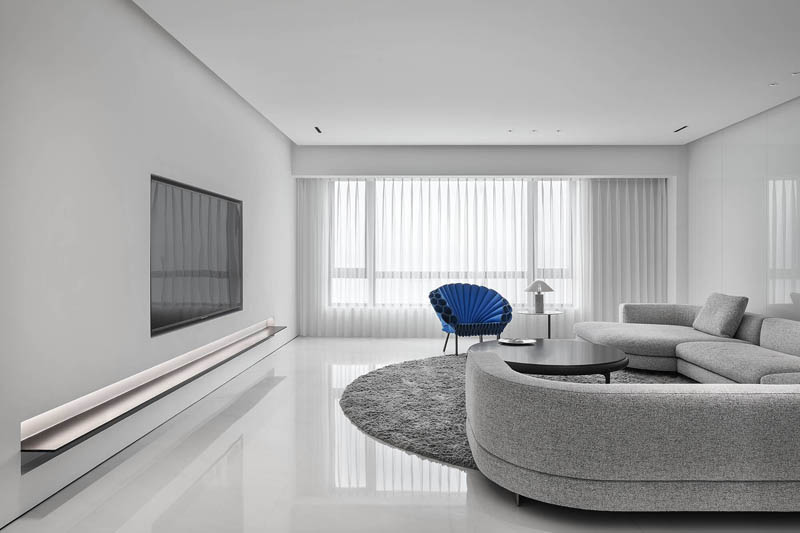 This interior theme is basically streamlined to maximize bold visual impacts. Most motifs and other elements in this theme are used that are kept to minimum use. Hushed color tunes are used with an accent color. The Interior designer tried to use the lines and generous integration of natural light in the space to keep the interior light & dynamic.
4. Scandinavian Interior Style
This theme actually can be considered as the counterpart or the modern interior theme. It is actually simple and sleek and stocks the elements that are functionally efficient. It actually emphasizes the bright color palettes. This theme keeps the balance between different interior elements like textures and patterns.
The designer tried to use a high quantity of organic materials, quite sleek and appealing ornamentation & perfect detailing to every element of the interior. The basic thing in this interior theme is that it is much rounded and sinuous. This means the elements are more curved to give a much cozier vibe.
5. Industrial Style
Unlike mid-century interior theme industrial style looks a bit rustic and much like older times. This theme basically suits the places with much higher ceilings and considerably longer walls. This theme includes largely macular overtones and darker color themes.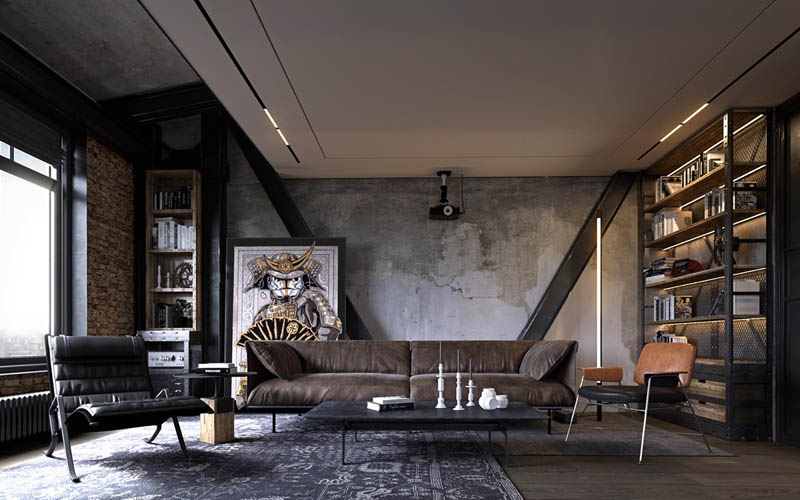 Not many of the design elements were used. It contains details for considerably bigger interior parts which give a more appeal to the overall place.
6. Contemporary Interior Style
This theme as defined with the name incorporates more functional items. It includes many vibrant palette details with classic combinations.
This theme is actually a bit difficult to obtain with the predefined ideas, rules, and traits. However, it can be simply obtained by sleek lines, perfect textures, and every element with functional efficiency.
7. Urban Style
Interior lines, elements, and design, all blend in with a greater percentage to form this interior theme. It basically includes a perfect combination that offers a gritty feel to the space. With light colors and sleek or clean finishes, this theme adds a great feminine elegant touch to the overall interior.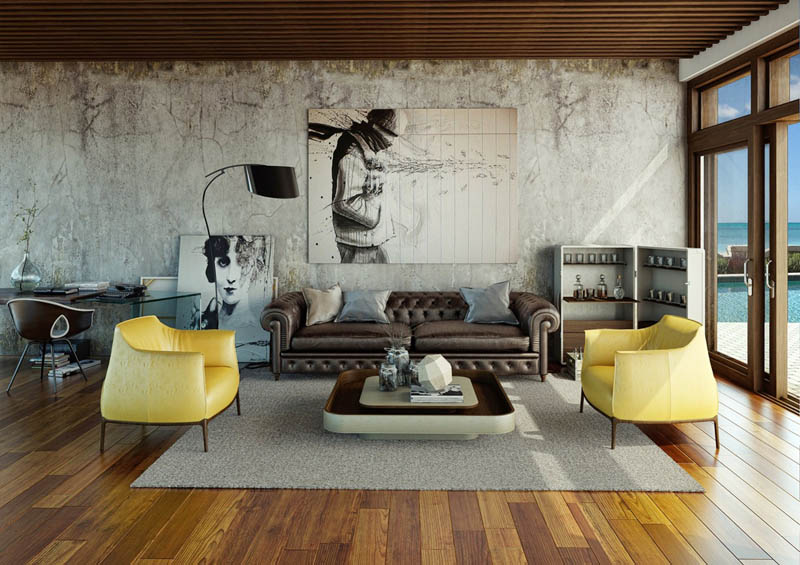 8. Traditional & Classic interior design
Perfect specified with the name traditional & classic touch of interior elements. This style basically aims to offer a more homely feel integrating a brighter atmosphere with a classic open plan theme. Rustic walls, traditional furniture, and classic patterns, themes, and motifs from a perfect interior that everyone will surely love to have.
9. Transitional Interior Design Idea
Modernism is the base, from a small element to the one which sets as a focal point this interior theme idea considered as a great theme. It includes everything from traditional to classic to contemporary. Mixing various interior themes to design new appealing home interior design ideas.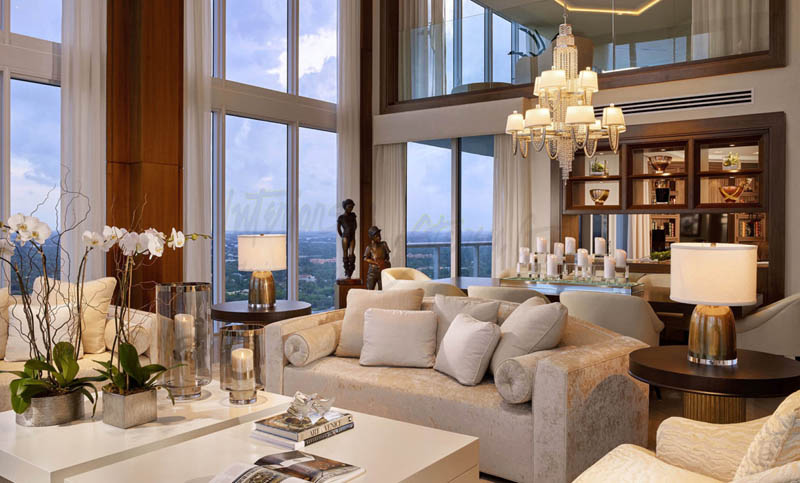 It includes old furniture, larger items, curved lines with classic structures. It aims to offer comfort and a traditional look. This style basically lacks a lot of ornamentation and prefers much open space.
10. Modern Art Deco Interior Style
High-quality art items are preferred in this theme idea. Decorators and designers try to fix and finish the home interior with appealing art pieces that expressively explain the environments and of course the personality too.
The use of many symmetrical elements, geometrical patterns, sleek lines, glossy paint finishes, and more mirror items are the focus. All of these items are fixed together to form a perfectly modern and artistic interior theme.
11. Country Style Interior Theme
For those who love the cozy interiors. The original country-style interior theme includes items that actually make the place much shaggy, sluggish, or cozy. No more lines or patterns are focused, all you need is just wood, pottery & a host of organic materials. Warm muted orbit bright colors with patterned fabric are the perfect combination along with the textured walls.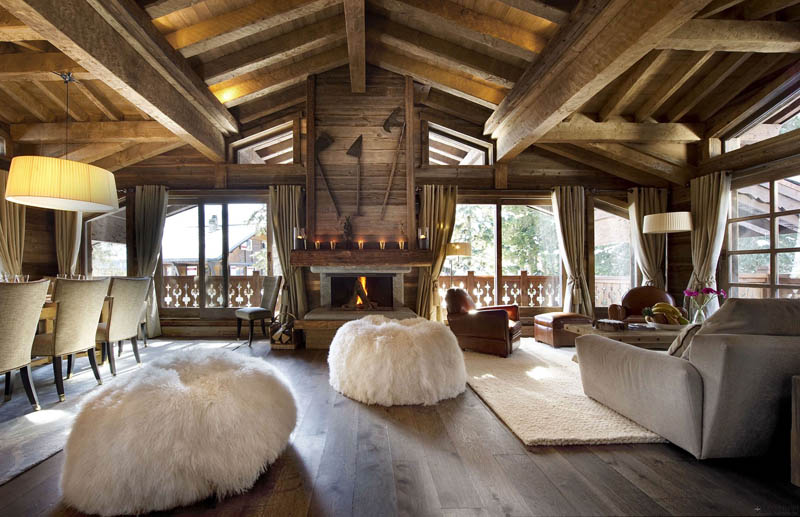 12. Coastal Interior design Theme
Versatile, fresh & free of scales, a coastal interior design theme is a great home design idea to give a breezy look to your home. This style actually incorporates organic inspiration with more calm hues. Use of many bouncy elements with classic oceanic colors and themes and perfect integration of natural light throughout the space. It makes your space much cozier.
13. Shabby Chic Style
It basically refers to the British aesthetic to create a more feminine or smooth interior. Nothing much complicated, this style includes light shades with a smooth outlook. Simple assortment and open space are the focus. It also stocks some vintage features which creates an old, traditional but homely feel. No need to add complex structures and extra ornaments.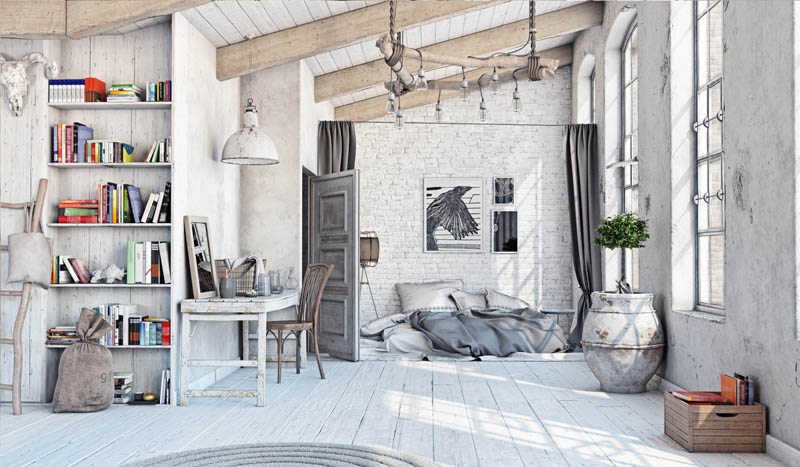 14. Eclectic Interior Design Theme
An exceptional interior theme that directly personifies individuality and a functional pattern. This unique interior style comes with multiple layers and or a rhythmic theme. Basically directed to harmonize the space with the animatic textures to integrate continuous features overall. It basically includes a variation of fabrics and motifs with proper layers.
15. Vintage Interior Theme Style
A royal interior theme style. Most of the vintage items are used. With the charm of class and standard, this theme prefers to add elements that are simple but completely add a traditional elegant effect on the overall interior. As the rule of thumb, the only thing that plays a much important role is the lines. Basically, this interior theme is all about the lines and patterns. The overall interior must include proper symmetry and a few identical patterns.
16. Asian Interior Design Idea
Purely modern, clean, and perfect to adopt. This interior theme is basically emerging as a great commercial interior idea. This is because of a great open space idea with the perfect symmetry of each and every element. Creating a much-needed balance & harmony is the basic rule for this interior theme. Soft, neutral, and natural color tones are used to make it cleaner.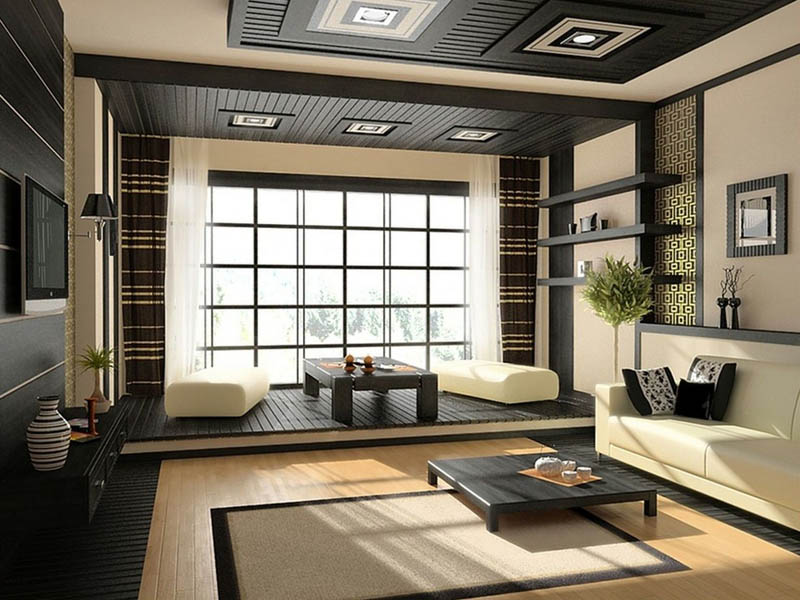 17. Bohemian Interior Theme Style
Excess of everything is the basis for this theme. This basically fits the personnel who are active, expressive, and love to have a lot of appealing and attractive items around them. This theme is unique, looks busy, and exuberant. This Boho-chic theme has been adopted by a number of people who love to add whatever they like to have.
18. Tropic Style Interior
This interior theme style is all about the beach styles with romantics of appealing and lovable views. Nothing much to add but a few elements with the cozy effects. This theme includes lush jungles and vibrant color shades to add tropic beauty inside the living space. This theme is dedicatedly designed for beach houses to upgrade the appeal of the home.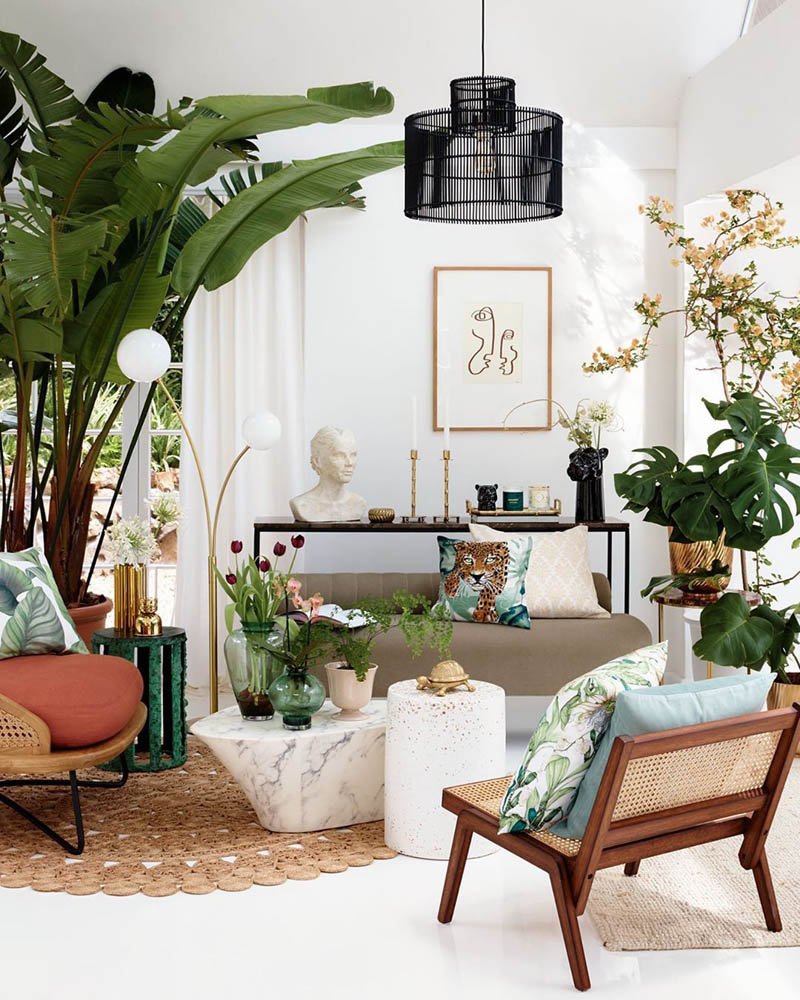 19. Rustic Interior Style Theme
The best evergreen interior design theme is popular due to its warm, simple and harmonious feel. The color palettes are rustic colors that basically make a bit of a darker area. Normally dark brown shades or mostly neutral shades with whitewash. The material items used with wood, wicker, wrought iron, metal, or natural fiber. No lines are focused but pattern and texture are the keys.
20. Hollywood Regency style
Last but not least, this is on trend exclusive interior style that is actually followed by many of the high-rated buildings. This style basically contains an open space or uncluttered area. With the classic curtains, finished walls and the furniture used doesn't need to dominate the other elements. Overall clean & finished theme with greater balance in harmony and comfort. Simplicity, luxury, and softness all mix to make a stunning interior that is being loved and adored by everyone.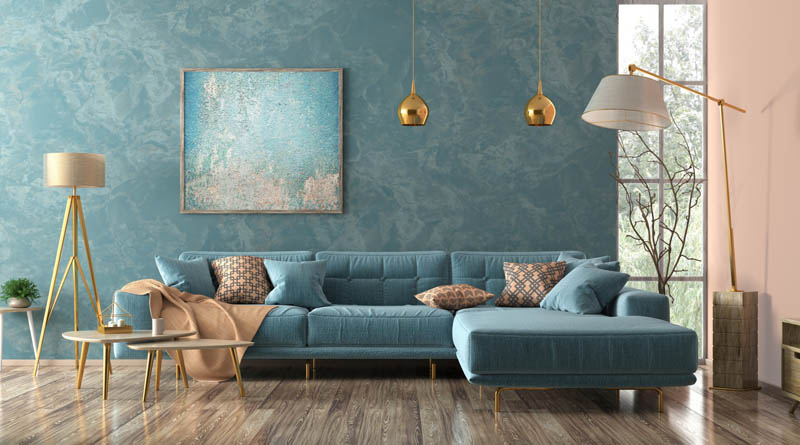 In The End!
Listed above are the best trending ideas that are being followed and liked by a number of people for embellishing their interior spaces.
However, based on your personal style preferences and the circumstances of your space you can choose your desired interior theme. All these home interior design ideas are being implemented in high-rated buildings or homes, so they can be your best choice to go with!