Diving into a realm of miniaturized marvels, artist Tatsuya Tanaka mesmerizes with his extraordinary imagination. His extensive collection of miniatures unveils a captivating universe where masks transform into pools, toilet rolls evolve into trains, and Luke Skywalker's abode emerges from eggshells. At the heart of this enchanting journey lies Tanaka's unceasing "Miniature Calendar," a remarkable project spanning over a decade, where he crafts imaginative scenes daily by ingeniously blending household items and miniature figures.
Initiated in 2011, Tanaka's creative vigor remains as vibrant as ever, spanning an impressive twelve years and counting. His recent explorations have delved into the realm of forced perspective and proportions, yielding captivating imagery. Vibrantly hued fans simulate fireworks against a summer night sky, observed by a diminutive couple from their balcony. A coffee cup metamorphoses into a resounding drum, while a stack of windowed envelopes conjures a villa with inviting swimming pools.
Culinary delights frequently grace Tanaka's creations, either as muses or integral components. A delectably saccharine restaurant comes to life through cupcake cup tablecloths, chocolate bar walls, and cookie suitcases. For aficionados of street fare, a charming stall trades lanterns and chairs for strawberries, inviting patrons to gather around for a pastry feast.
Tanaka seamlessly integrates popular culture into his miniatures, drawing inspiration from beloved movies and iconic franchises. Even the whimsical world of Studio Ghibli finds its place in his artistic repertoire. Using a muffin tray as a base, Tanaka ingeniously recreates Spirited Away's enchanting bathhouse, complete with its cherished characters.
Tatsuya Tanaka: Website | Facebook | Instagram | YouTube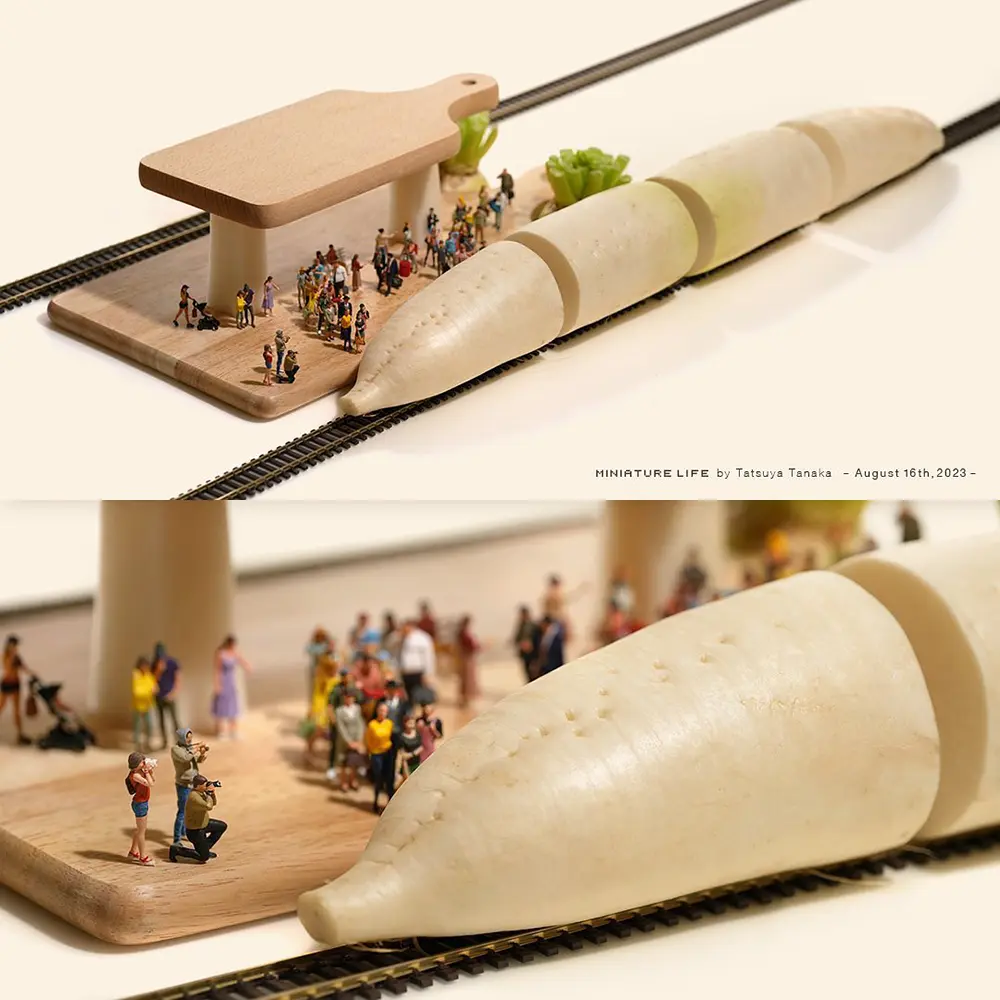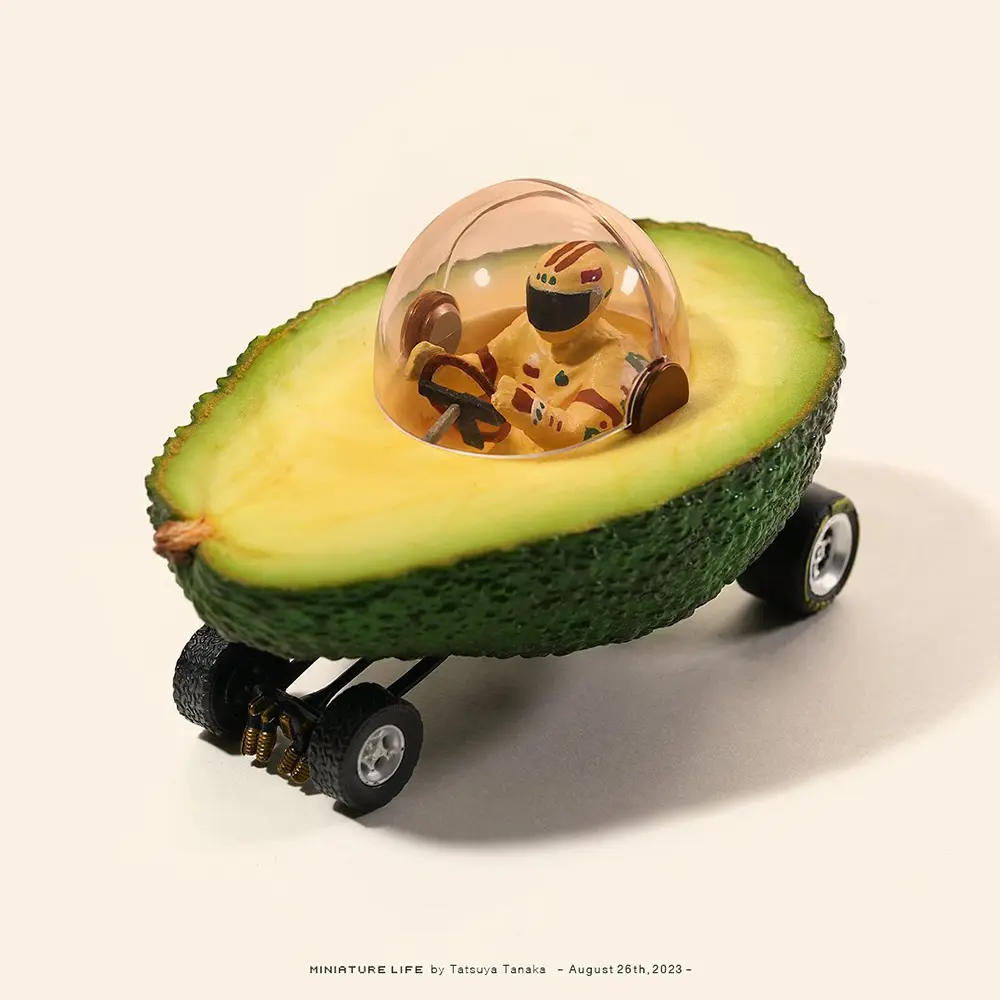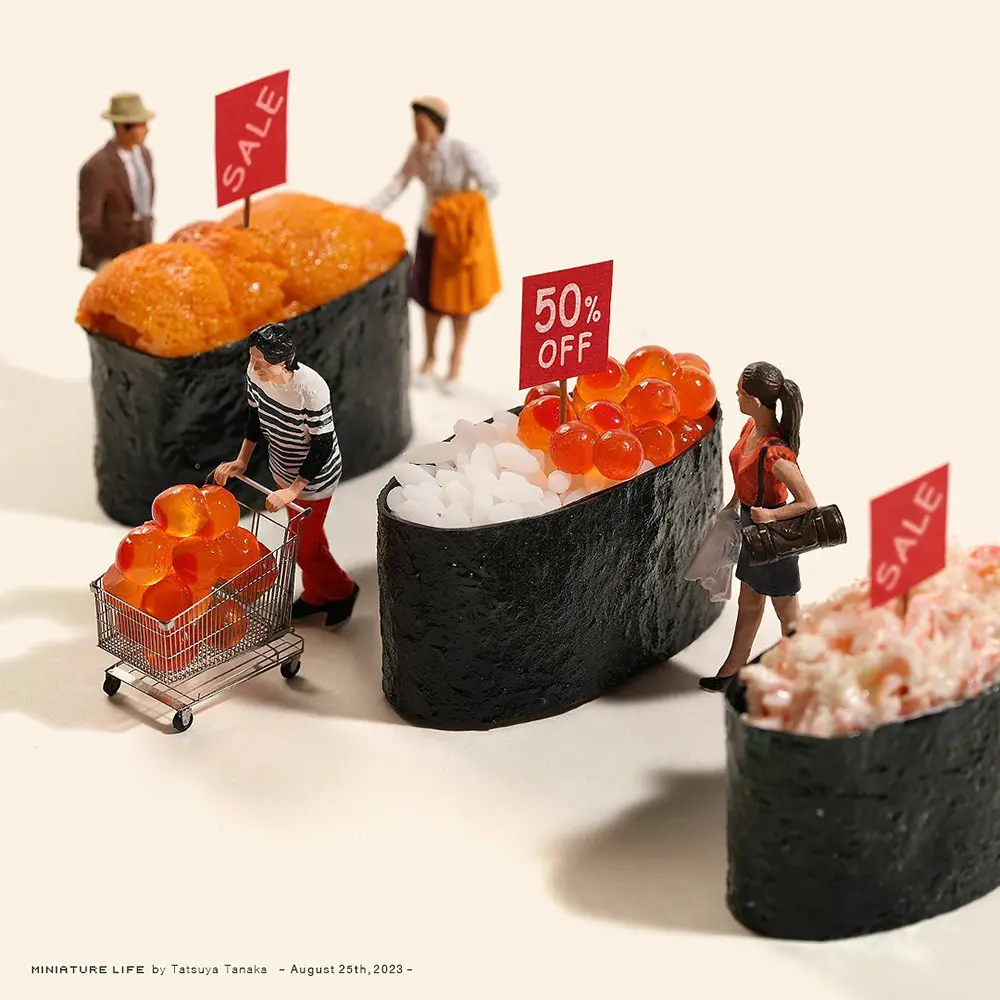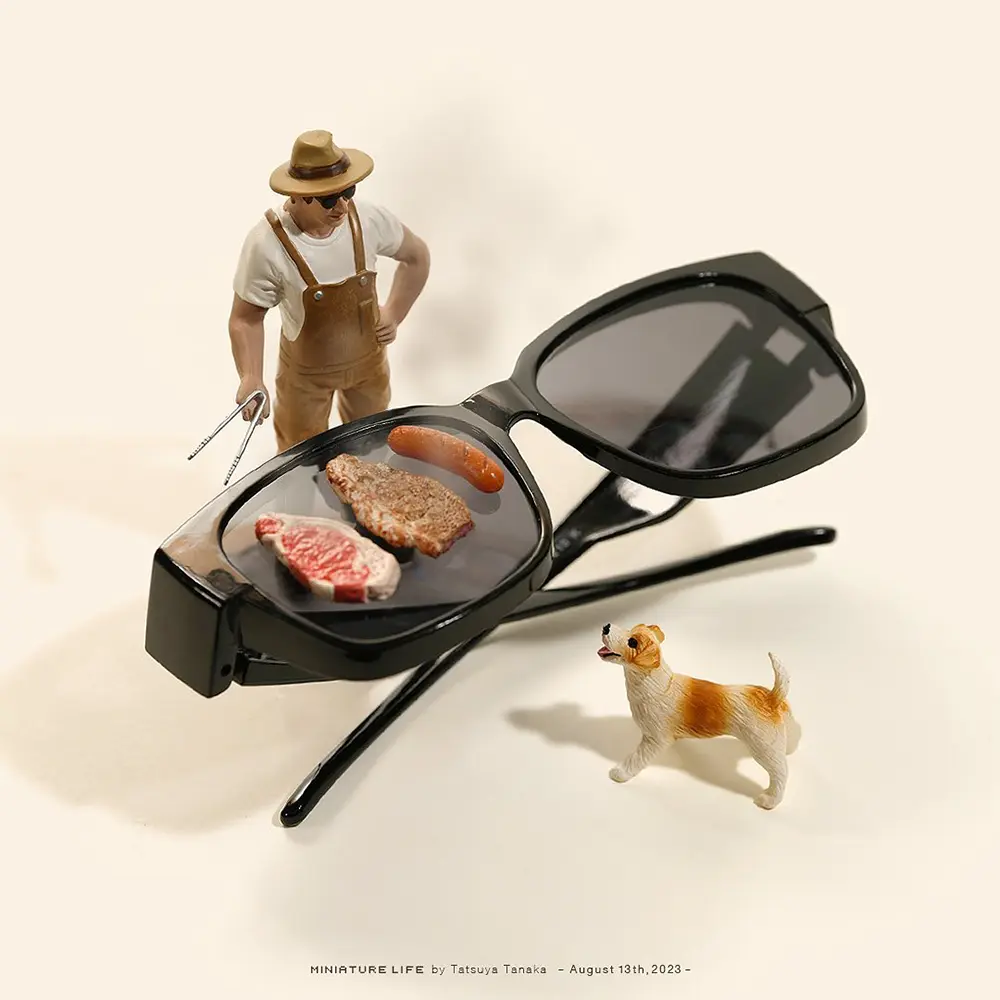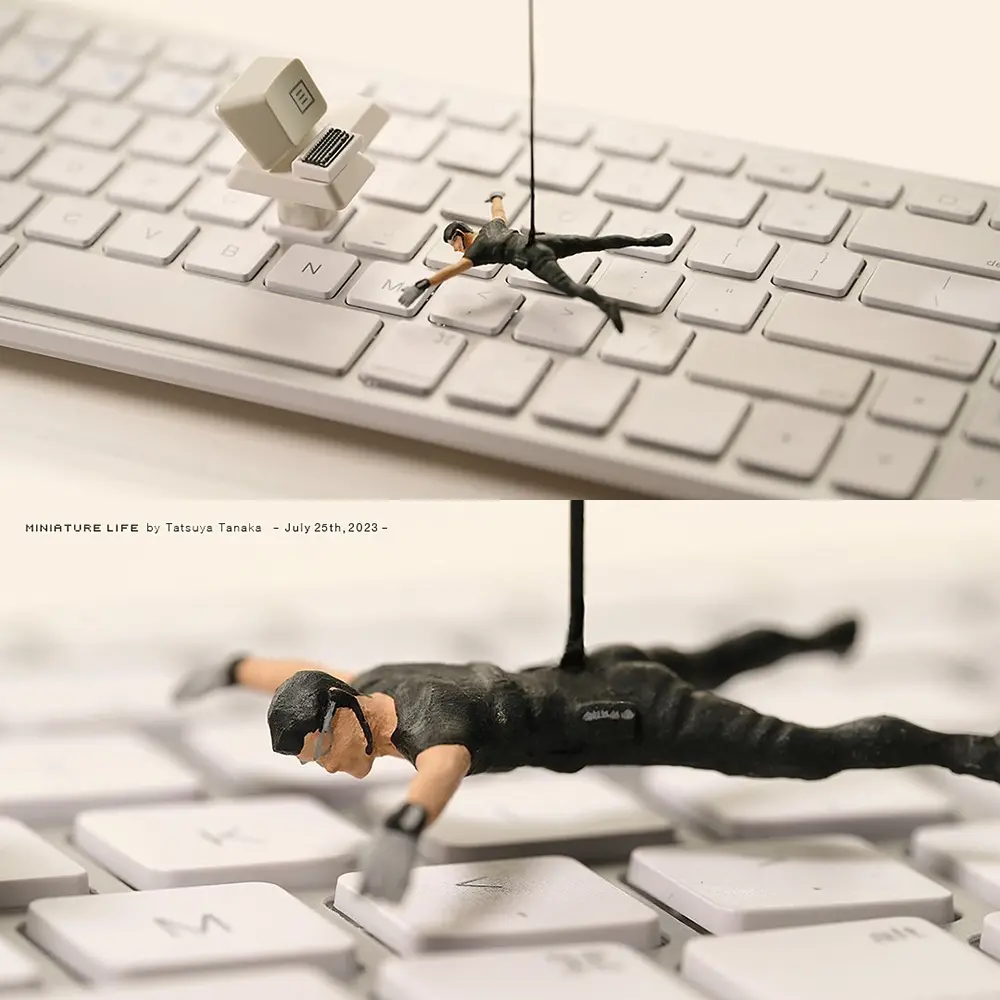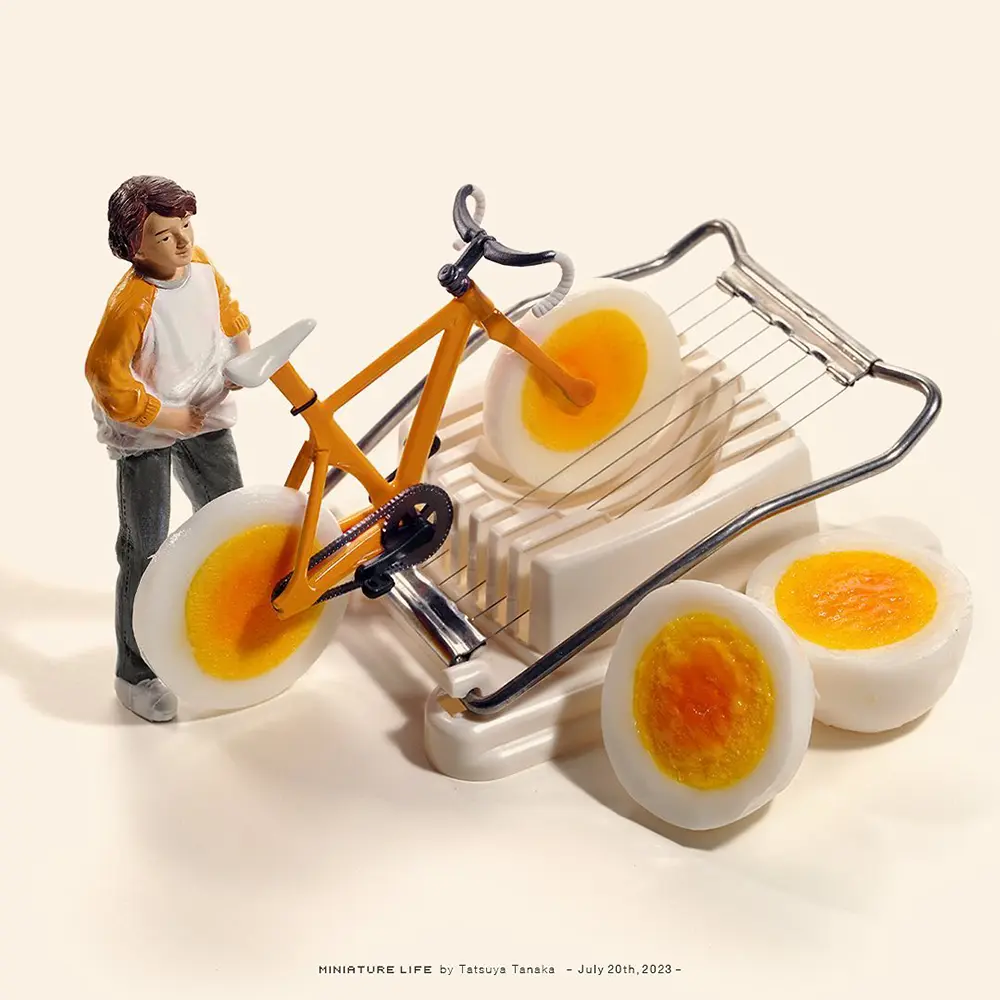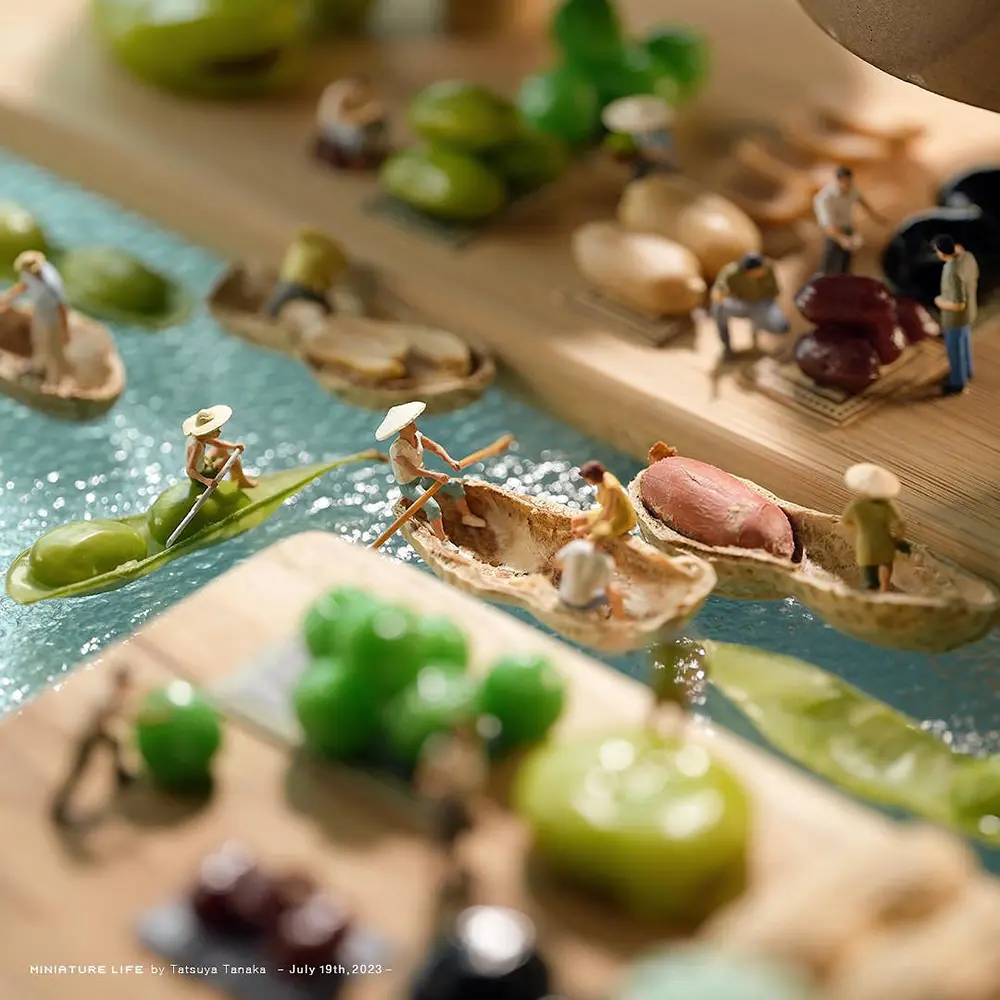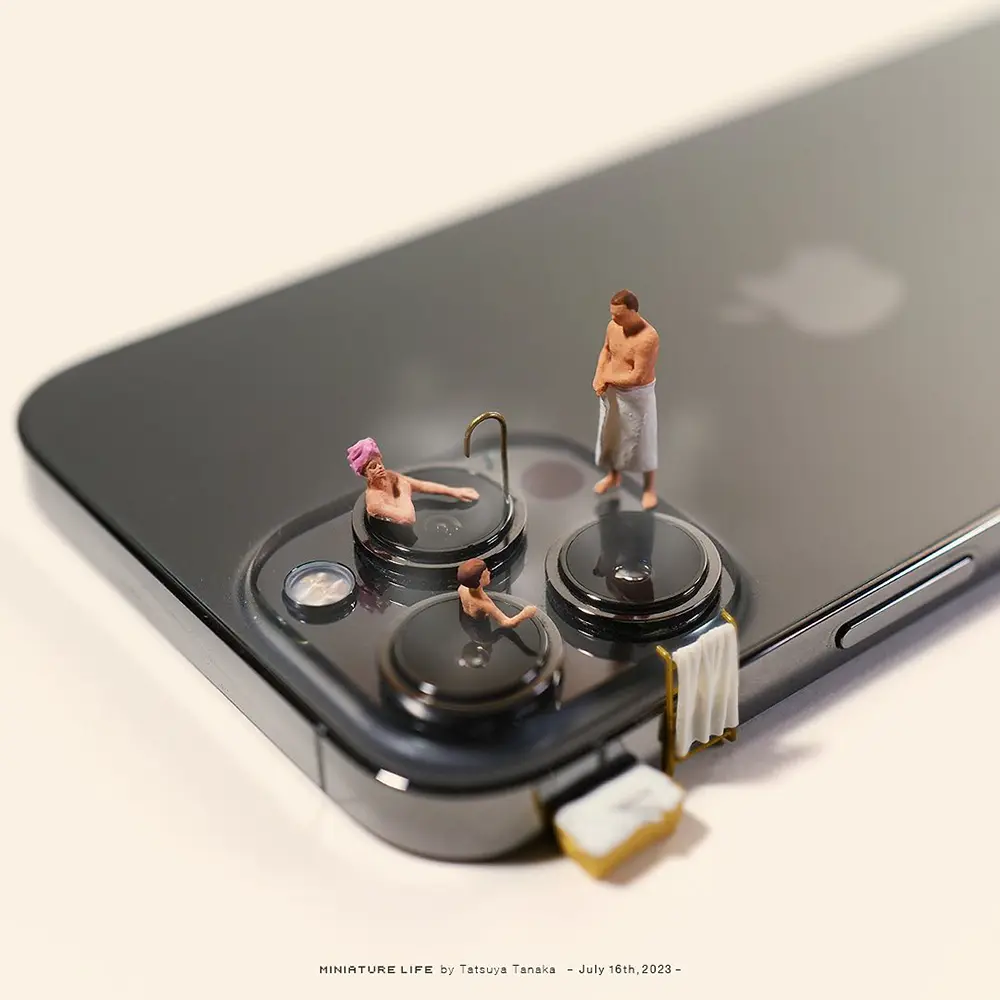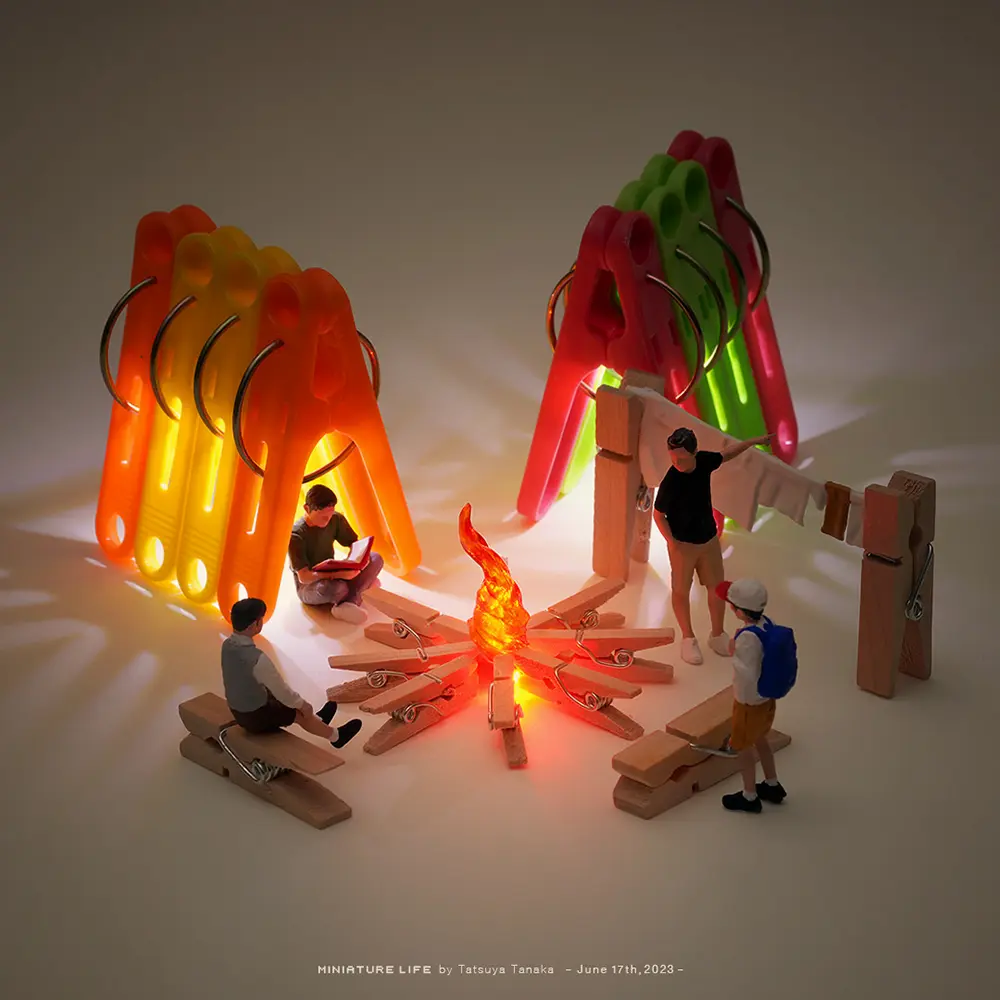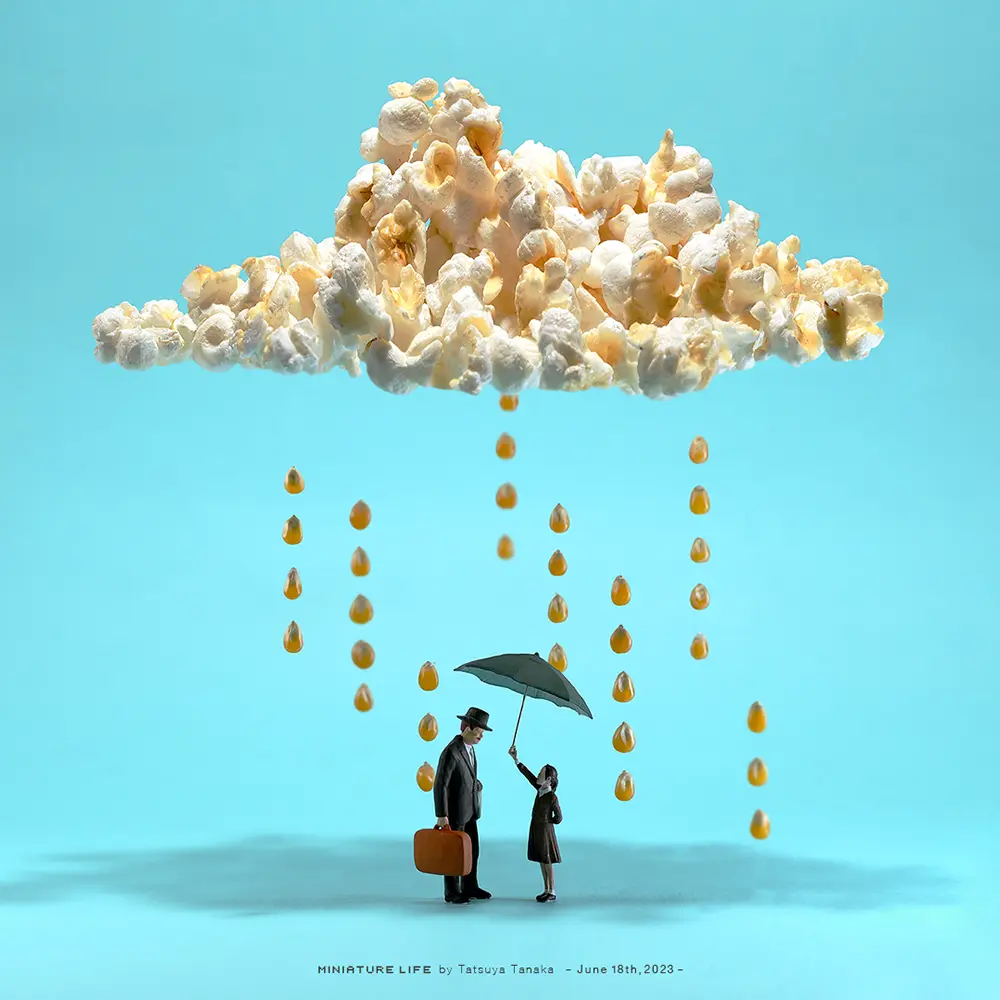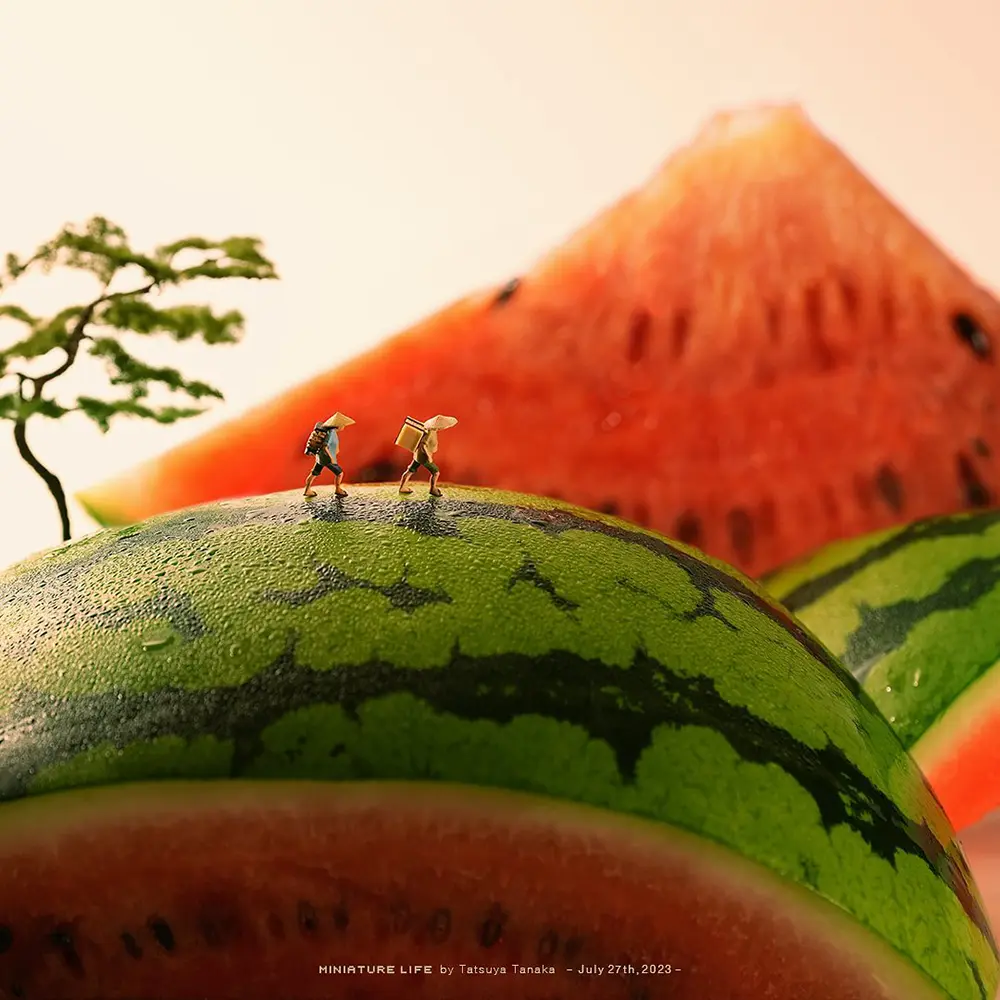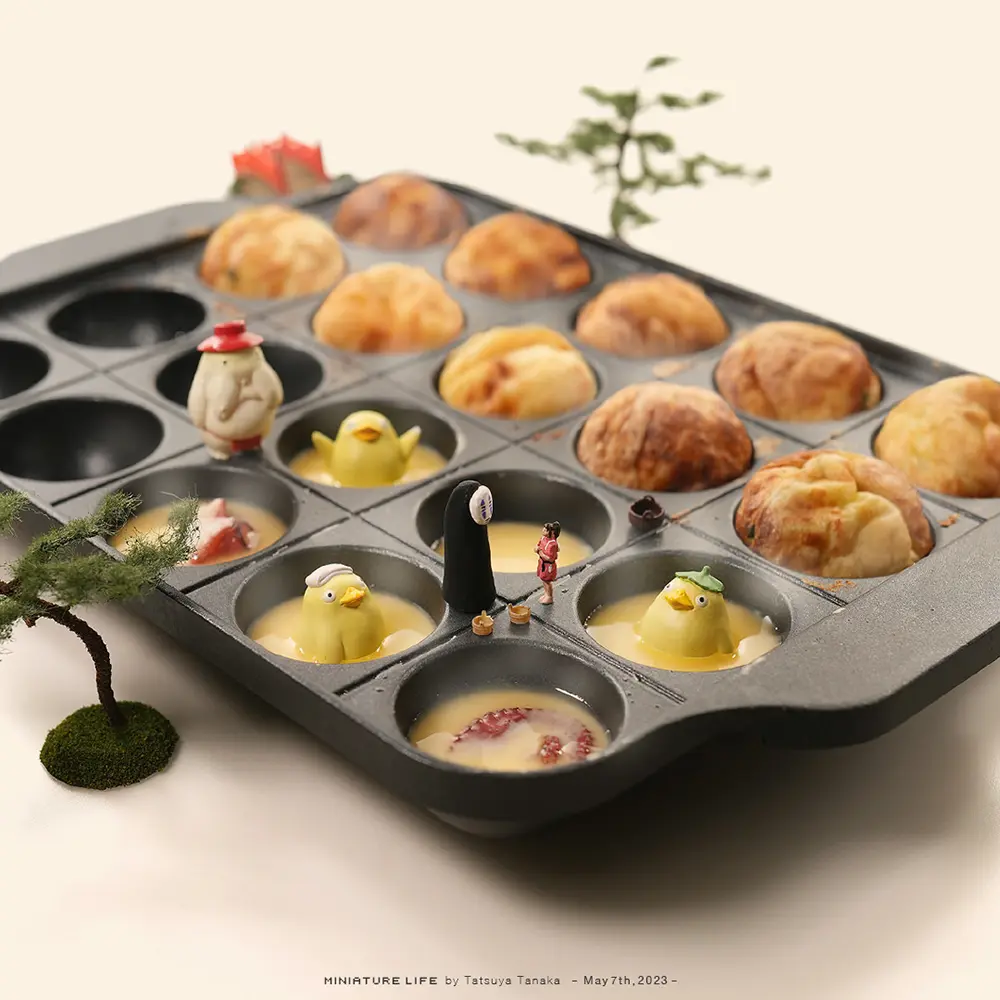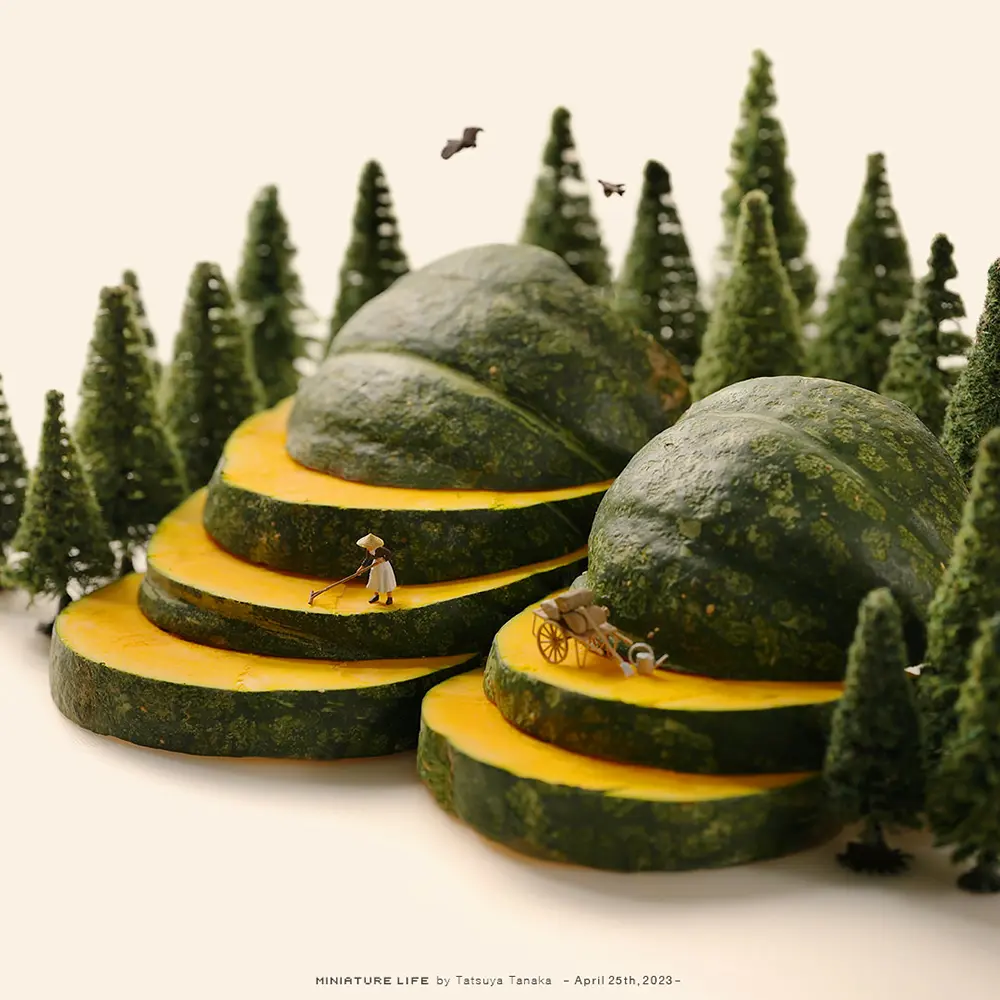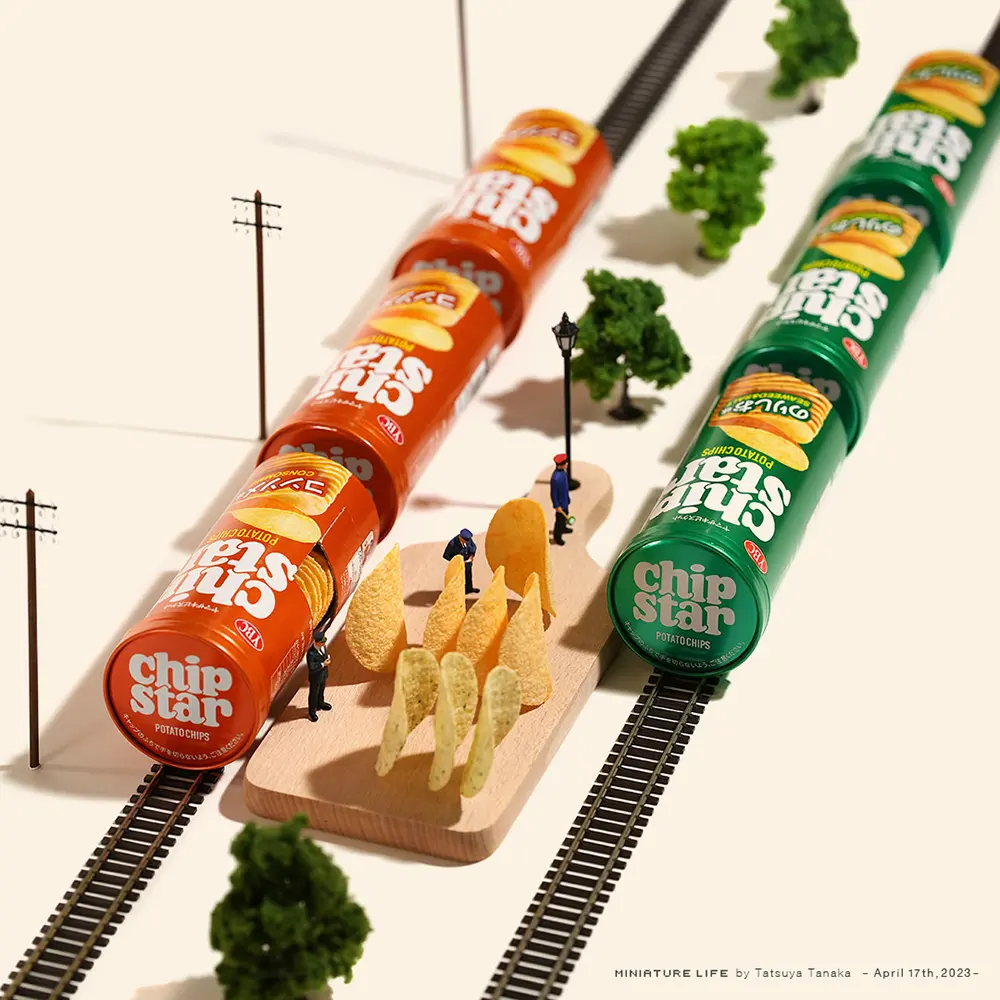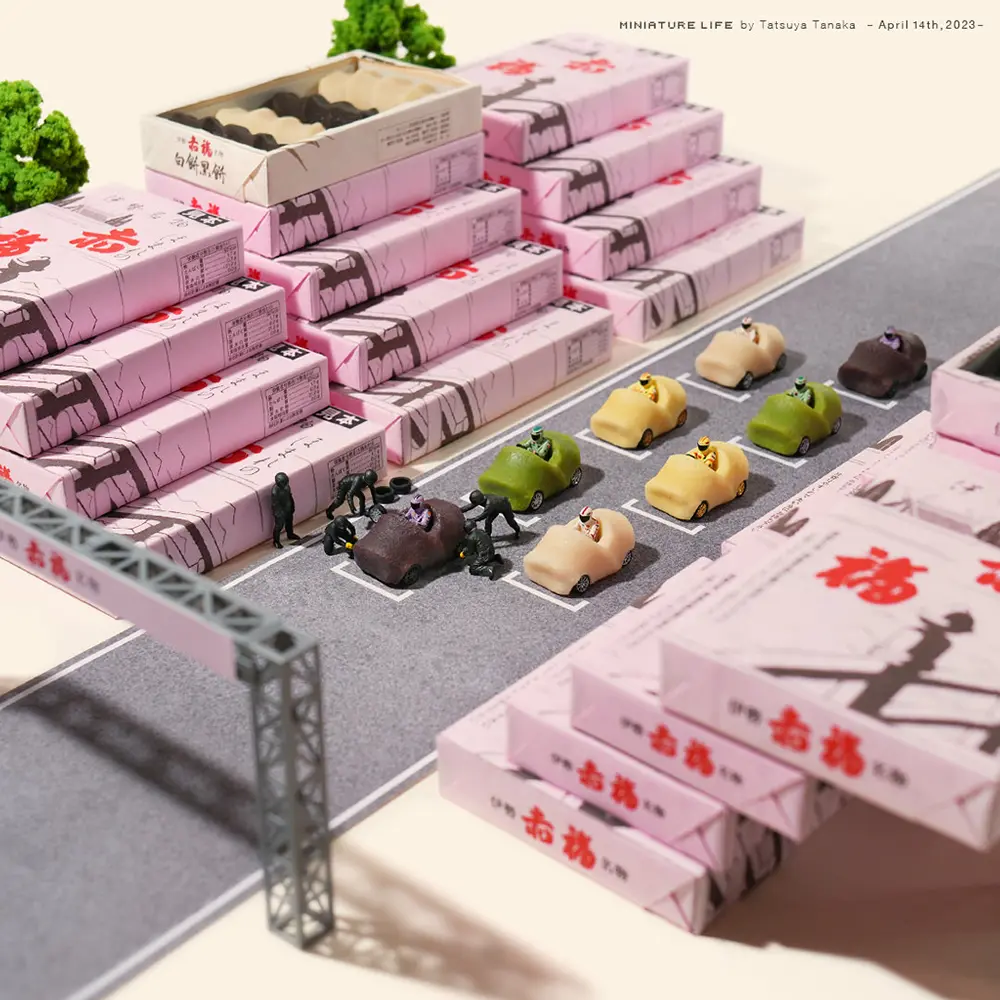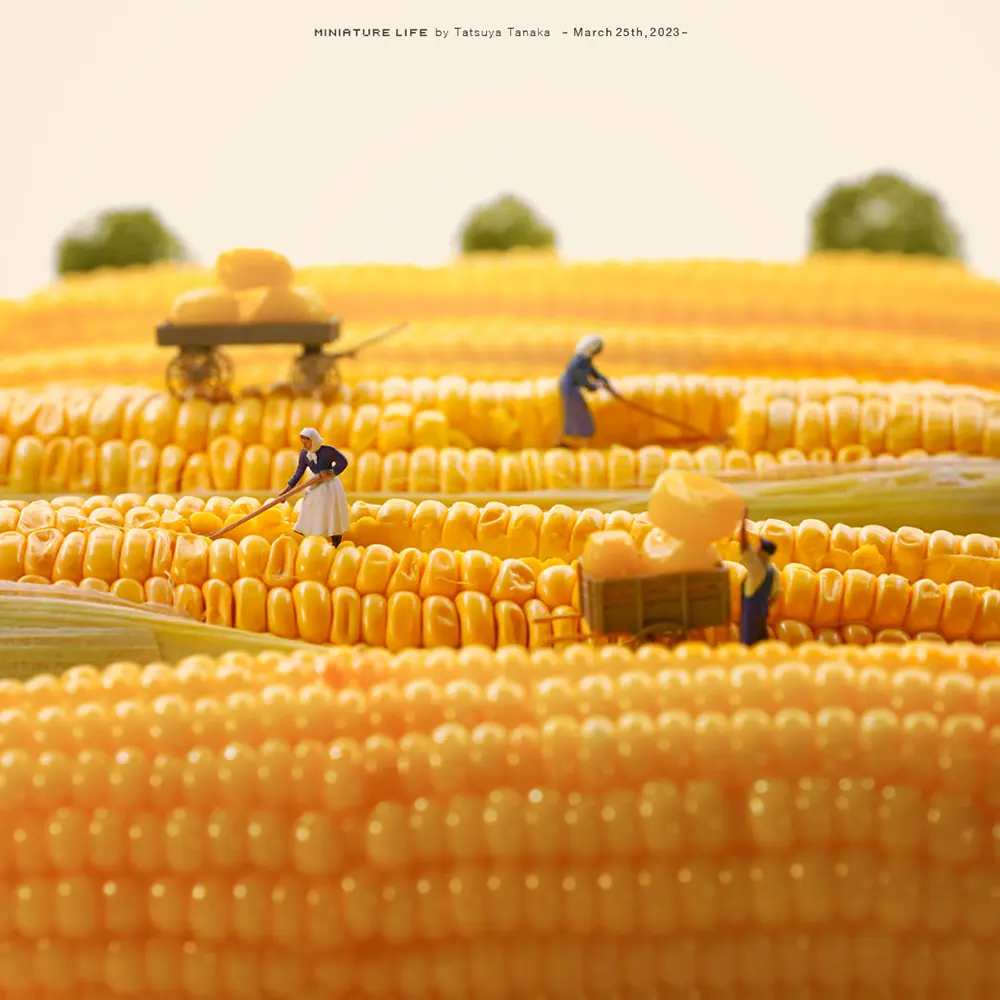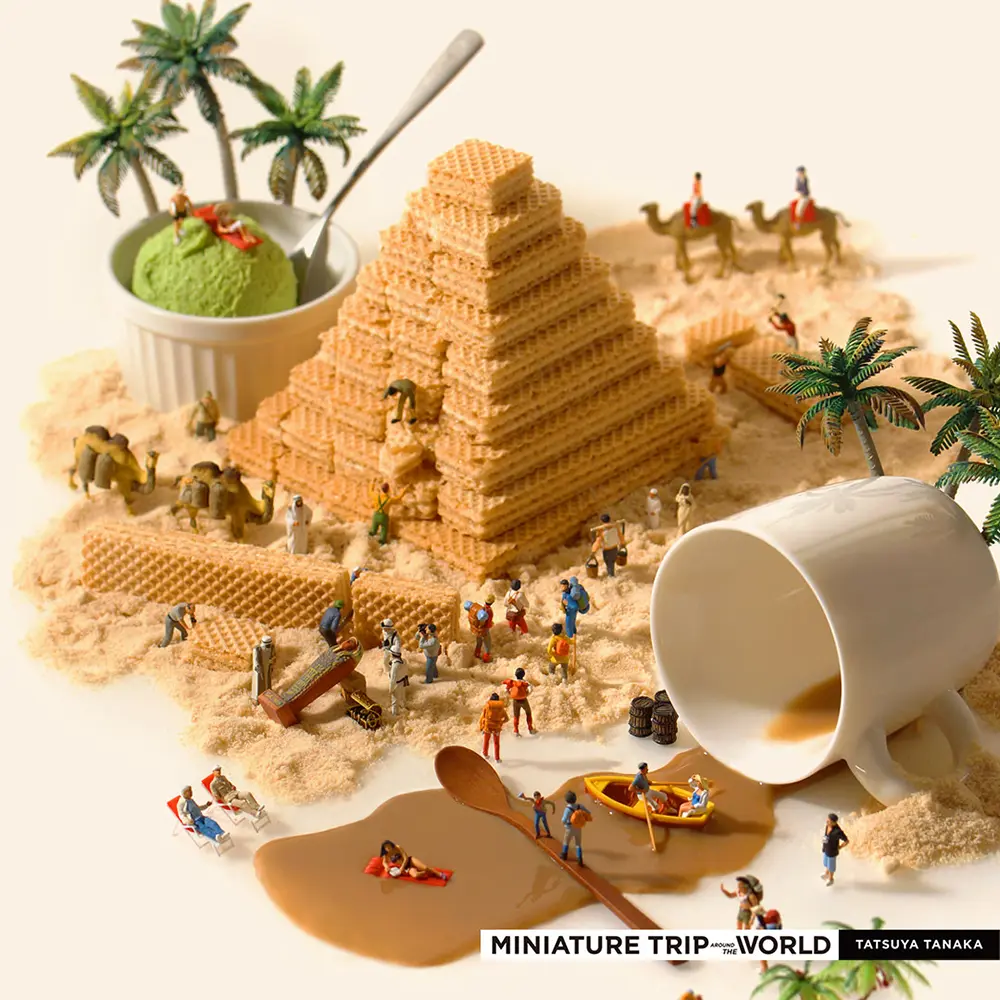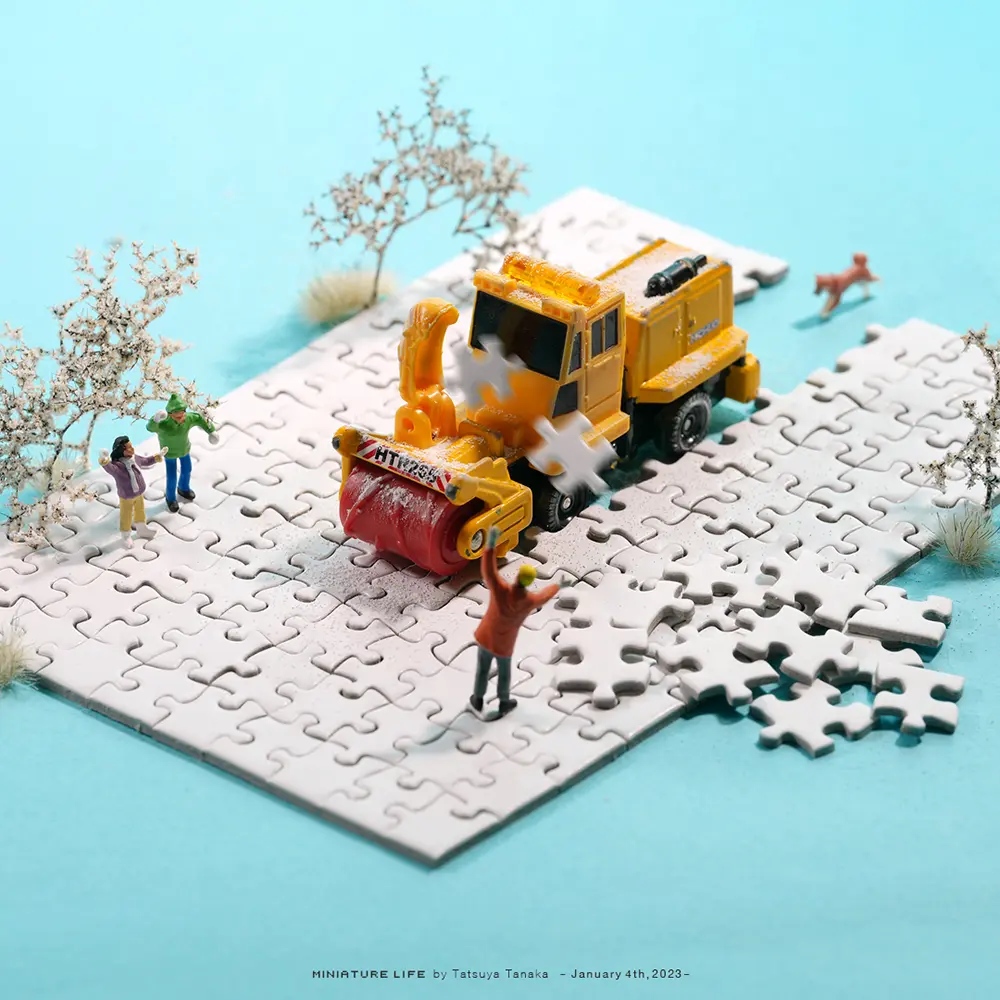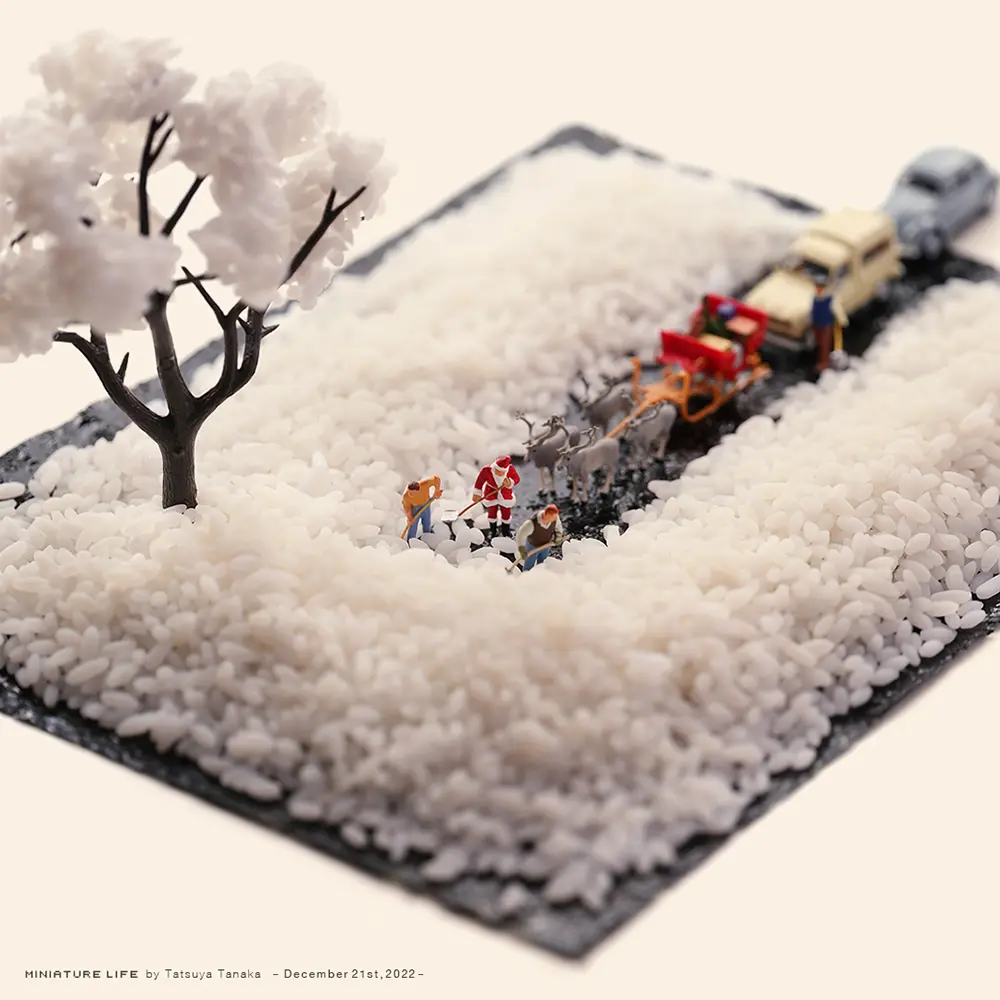 To remain immersed in the enchantment of Tanaka's Miniature Calendar, enthusiasts can follow his captivating journey on Instagram and explore his website, where his daily creations are unveiled. With each miniature scene, Tatsuya Tanaka unveils a world that transcends its diminutive scale, inviting us to revel in the magic of imagination.