The water in your home kitchen is probably contaminated with bacteria and toxins. This could be hazardous to your health if you drink the water without filtering it first. Fortunately, there are a number of different products on the market that will filter out these impurities and make your drinking water safe again.
The question would now be how do you know which one to choose from? In this article, we'll consider how you can choose the right water filter.
Find Out What's in Your Water
Before you buy a water filter, it would be helpful to know what's in your tap water. The information will help you determine the best type of filter and which contaminants your chosen product should target. You can ask your municipality or local water utility company if it publishes its annual quality report and contaminant listings online.
If not, you might want to pay a visit to your local library and check out the latest issues of environmental publications that feature stories on municipal water supplies and spills in your area. The Environmental Protection Agency (EPA) also publishes an annual consumer guide for various contaminants in drinking water.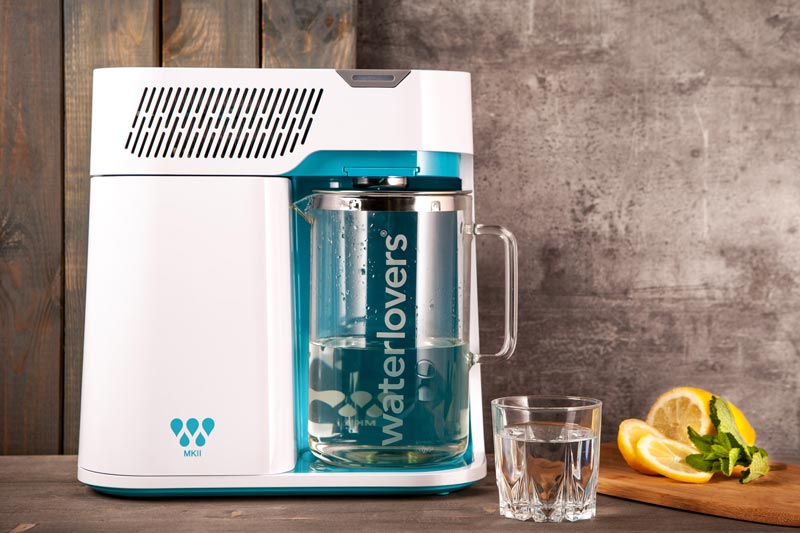 Would It Look Good in Your Kitchen?
When choosing the right water filter, you also need to think about how it would look alongside your existing kitchen furniture. Not many water filters have that feature, but the gravity fed water filter is one of those that make your kitchen look neat. There's no point in buying a beautiful new water faucet only to place it on a cheap and boring countertop. The easiest way is to visit some retail stores and look at the different products on display in-store or online.
Is It NSF Certified?
The National Sanitation Foundation (NSF) is a non-profit organization that sets standards for water filters and certifies products that meet its requirements. Certification by NSF International shows that the product in question removes at least 95 percent of contaminants such as lead, mercury, chlorine, and sediment particles. The filtered water should also be free from other impurities such as herbicides, pesticides, and volatile organic compounds.
If the product you're considering isn't NSF certified, then go for a different one. Don't take the risk; only opt for a product that has passed the test and been certified by NSF.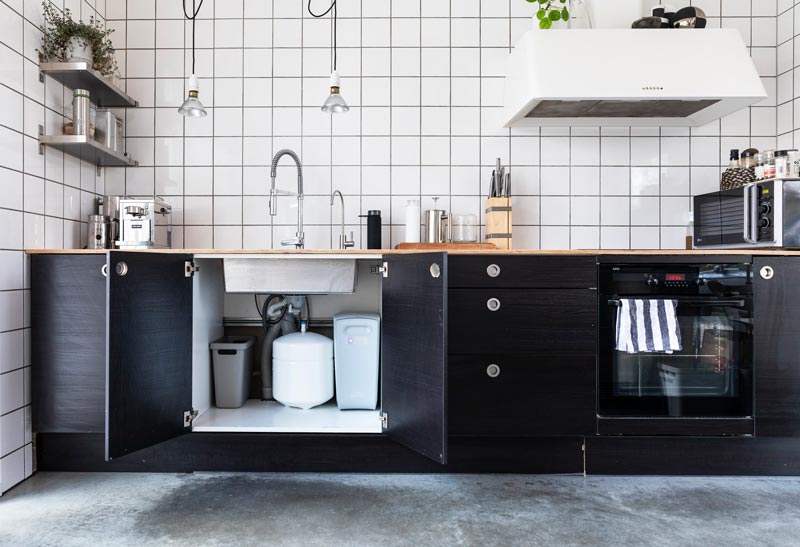 Ask a Sales Assistant for Advice
If you don't want to do any research of your own, ask the sales assistant at your local home improvement store for help. He or she will be able to advise you on what type of product would work best for your needs. Remember that not all products are suitable for a specific situation and it also depends on the quality
What's Your Budget?
You should choose the water filter according to your budget. However, you don't need to skimp on quality too much; instead, look for one that offers good value for money. You can do this by comparing details about the product's filtration capabilities and the number of gallons it will purify before needing to be replaced.
There are a number of different products on the market that will filter out impurities and make your drinking water safe again. We've gone through some of the factors to consider when choosing the right water filter for your home kitchen. Pay attention to features like filtration capabilities and replaceable filters so you get good value for money while still getting quality assurance with each purchase.