Travelling with baby or small kids is tough, especially when you try to take them on flight. High-chair, stroller, car-seat, baby kit besides all the luggage you need for the family, that just sounds a lot of trouble right? Don't be panic, we might have a clever answer for you. The Valeto is a family travel solution, disguised as a slick piece of luggage, but it is actually a carry-on suitcase, a nappy bag and high chair – all-in-one.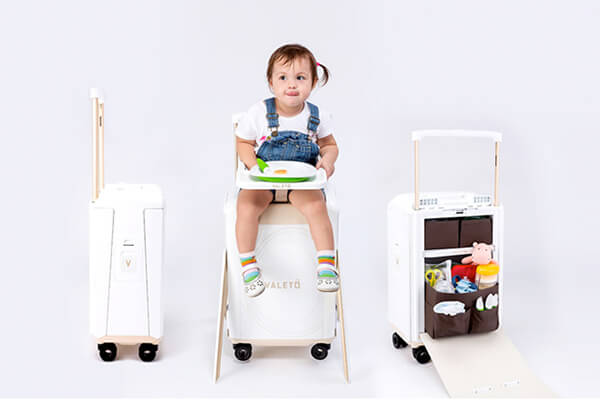 First, the Valeto stores all baby-essentials in a manner that segregates yet makes them easy to access. Second, Valeto cab turn into a high-chair in 5 seconds. To make the chair more stable, the Valeto's legs can be pushed out sideways, elevating the suitcase to ensure it can support over 120lbs of weight. Moreover, when it is in chair mode, its hubless-wheels don't touch the ground, so that the suitcase is never in the danger of rolling away. The telescoping trolley-handle at the back even conceals a backrest for the baby, while a table in front allows you to feed your child while on the move. Third, as a suitcase, it has an in-built storage unit on the side that allows you to access wet-wipes from outside so you easily do some cleaning and keep your kids away from germ.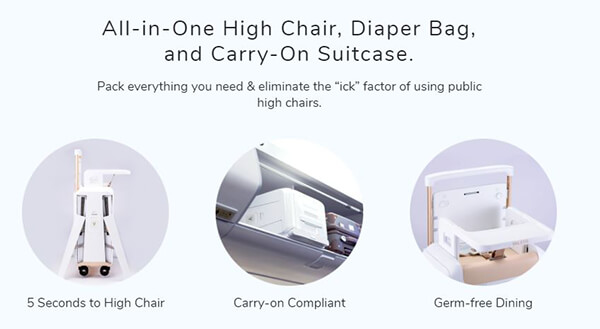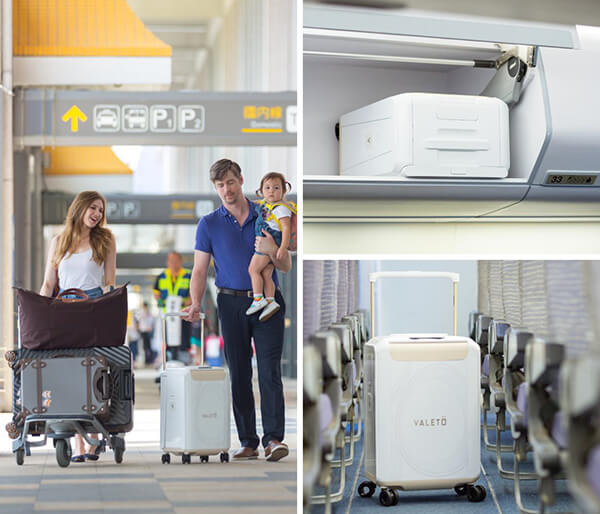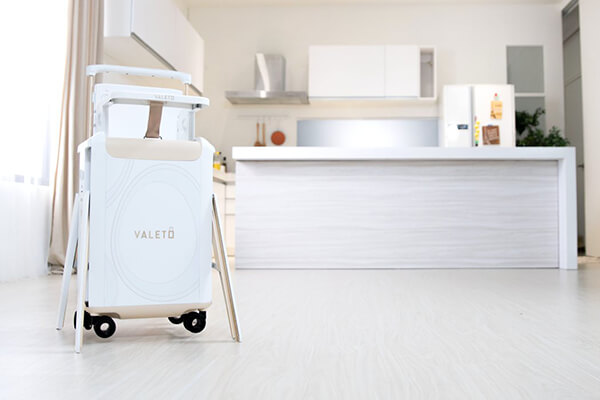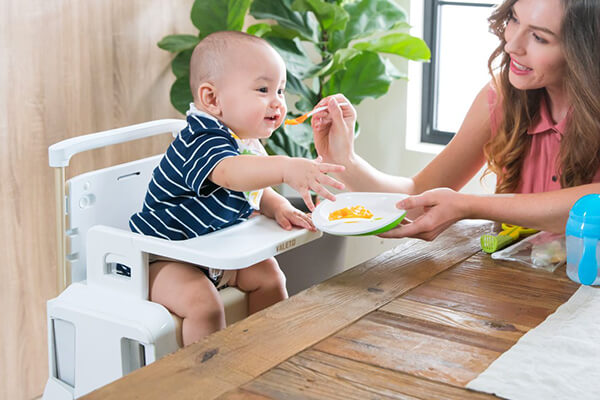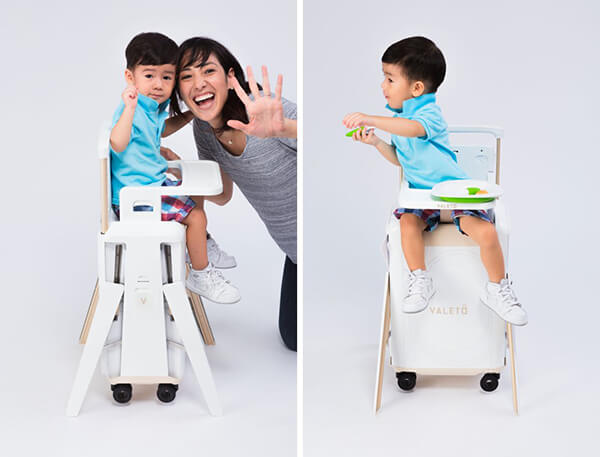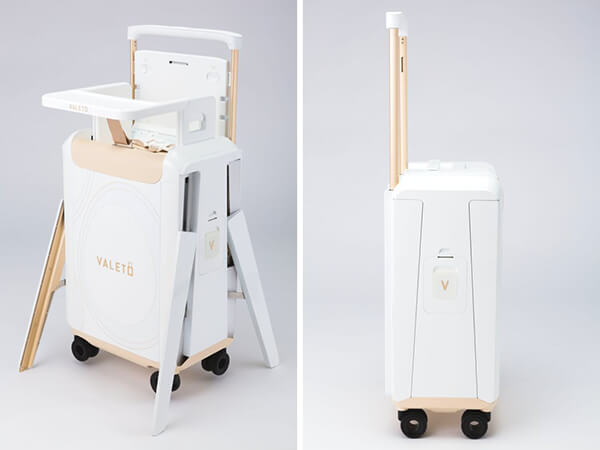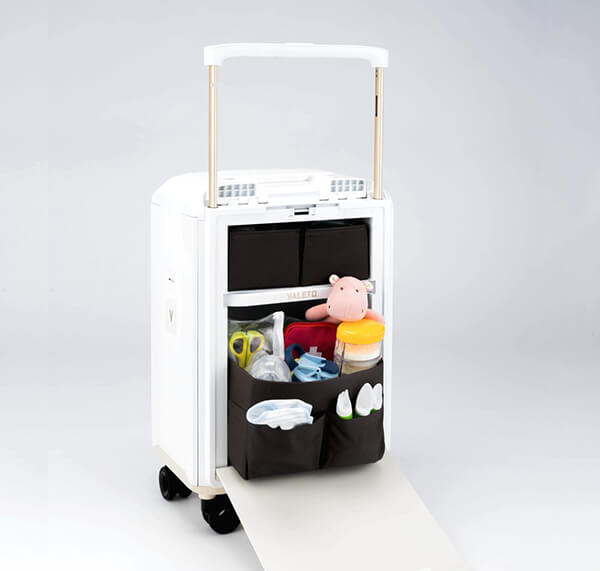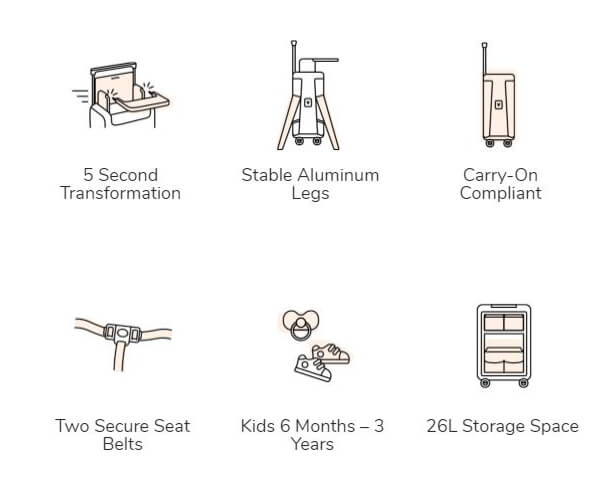 So many functions and such thoughtful designs. the Valeto really tries hard to make travel easier for parents with youngsters. Coming with a price tag of 399 USD, Valeto is due to begin shipping in May 2018.