If you are interested in selling your house, you will soon come to realise just how daunting it is. There are so many different costs involved with moving home that it can be confusing trying to figure out who is responsible for paying which of the fees during the selling and buying process.
In this article, we will go over the main fees involved with moving home and provide information on who is responsible for paying those fees.
Selling your home can be very stressful and complicated, and many people don't realise how expensive the process can be. If you're considering selling your home in the near future, read on to find out everything you need to know about who pays those essential moving fees.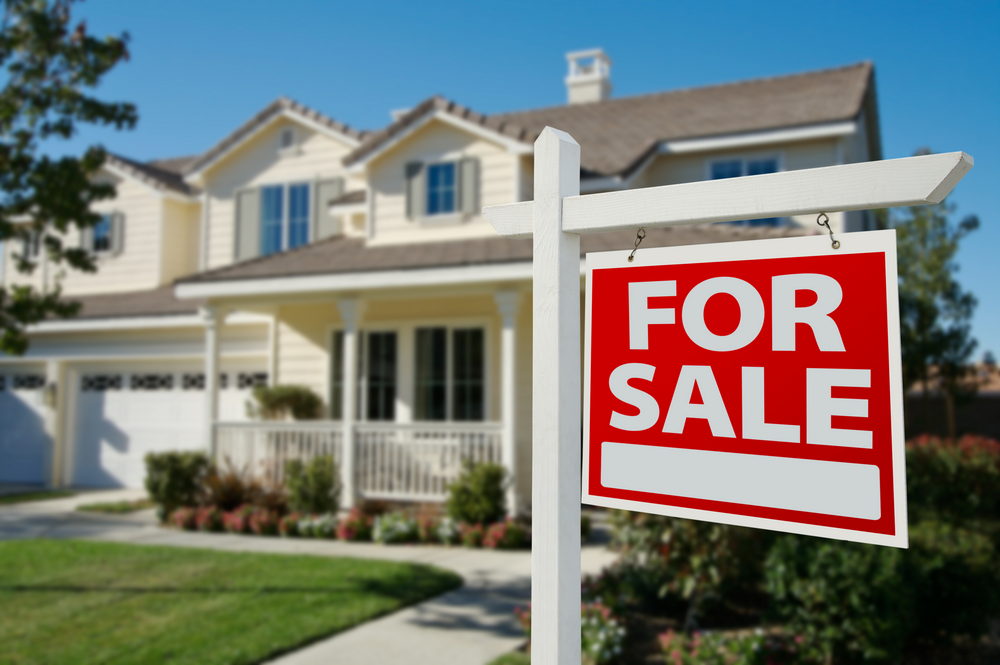 Who Pays The Stamp Duty?
Currently, it is the buyer who has to pay the stamp duty on a property. However, there are floated plans that may mean this fee is switched to the seller of the property instead. Stamp duty is a major fee that the buyer's solicitor pays to HM Revenue and Customs.
If the property is worth less than £125,000, then there won't be any stamp duty fees unless it is being purchased as a second property. For first-time buyers, there is a higher stamp duty threshold of £300,000. The amount due will depend on the price of the property and its location, as the stamp duty prices vary in England, Scotland, Wales, and Northern Ireland.
Who Pays For The Survey?
Property surveys are a benefit to the buyer, so with this in mind, it is the buyer's responsibility to pay this fee.
Several different types of surveys may be required when buying a property. These can include a condition report which points out if there are any structural problems like subsidence or dampness. Another survey example is a building survey which provides a much more detailed report of the property so the buyer can easily identify any issues with the house.
House survey costs can range from £400-£1000 or more, depending on which one you choose.
However, it is important to note that there is a sound argument that the seller of a property should invest in a complete survey before they list their house for sale on the market. This is recommended so that the seller can fix any potential problems with the property to avoid the chances of the buyer trying to negotiate the price based on these issues.
Who Pays The Closing Fees?
When you are selling a property, you will find that there is a final bill that needs to be paid. This includes a range of different fees, including the commission owed to the estate agent for selling your property. These are often referred to as the 'closing fees' or 'closing costs'.
These are essentially the final bills that need to be paid before the sale can be completed fully. The seller will pay the estate agent fee and will also need to pay the fees for the conveyancer or solicitor. They will also need to pay off their mortgage before exchanging contracts.
What Does The Seller Have to Pay For?
In addition to the fees listed above, there are also several other fees that the seller will need to keep in mind, including the following:
Energy Performance Certificate
It is the law that you must get an energy performance certificate when you sell your home. The seller has to pay this bill. It usually costs around £60-£120 and will provide information on how energy-efficient the house is.
Removals Fees
If you plan to move all of your things yourself, you won't need to worry about this fee. However, if you are using a removals company for this, you can expect to pay around £300-£900 depending on the size of your home, the number of items that need to be moved, and the distance of the move.
Utility Bills
You will have to pay your final water, electricity and gas bills. If you usually pay based on estimated costs, the final bill could end up being larger than you expect.
What Does the Buyer Have to Pay For?
Now we know what the seller is responsible for, but what does the buyer have to pay? Below is a list of the fees that the buyer of a property is responsible for:
Stamp Duty
As we have explained earlier, the buyer is responsible for paying any stamp duty fees that may be due. These fees can vary depending on the property's price and location.
Conveyancing
This is a crucial part of the legal process. The price for this service is around £500-£1500, and there may be some additional costs for things like local searches, which could add an additional £250-£500 to the bill. The solicitor route can be even more pricey.
Surveys
As mentioned earlier, professional surveys are important to ensure the property doesn't have any issues. The cost of a house survey ranges but you should expect to pay at least £400 and up to £1000 or more.
Evaluation
The mortgage lender needs to do a valuation survey to ensure the property is worth a minimum of what your mortgage application is for. The price for this is around £200.
Mortgage Fees
Buyers and sellers will both have mortgage fees to pay. These costs are usually around £1000 but could cost as much as 1% of the mortgage value in some cases. If you use a mortgage broker, you will also need to pay additional fees.