Made of ceramic or resin, these handmade or 3D printed animal planters are perfect for any home. They are not only simply in animal shape. Creative artists make use of the own charactistics of the animal, and add more fun to planting.
Cactus Tails of a cat, spraying water of whale and elephant, or hanging tree for the sloth. These playful animal planters are not only the perfect home for your favourite green, but nice decoration as well.
Sloth Ceramic Planter
Sloth Planter for decoration and display.
Sloth: 14cm (H) x 15cm (L) x 8cm (W)
Sloth Pot: 7cm (H) x 14cm (W)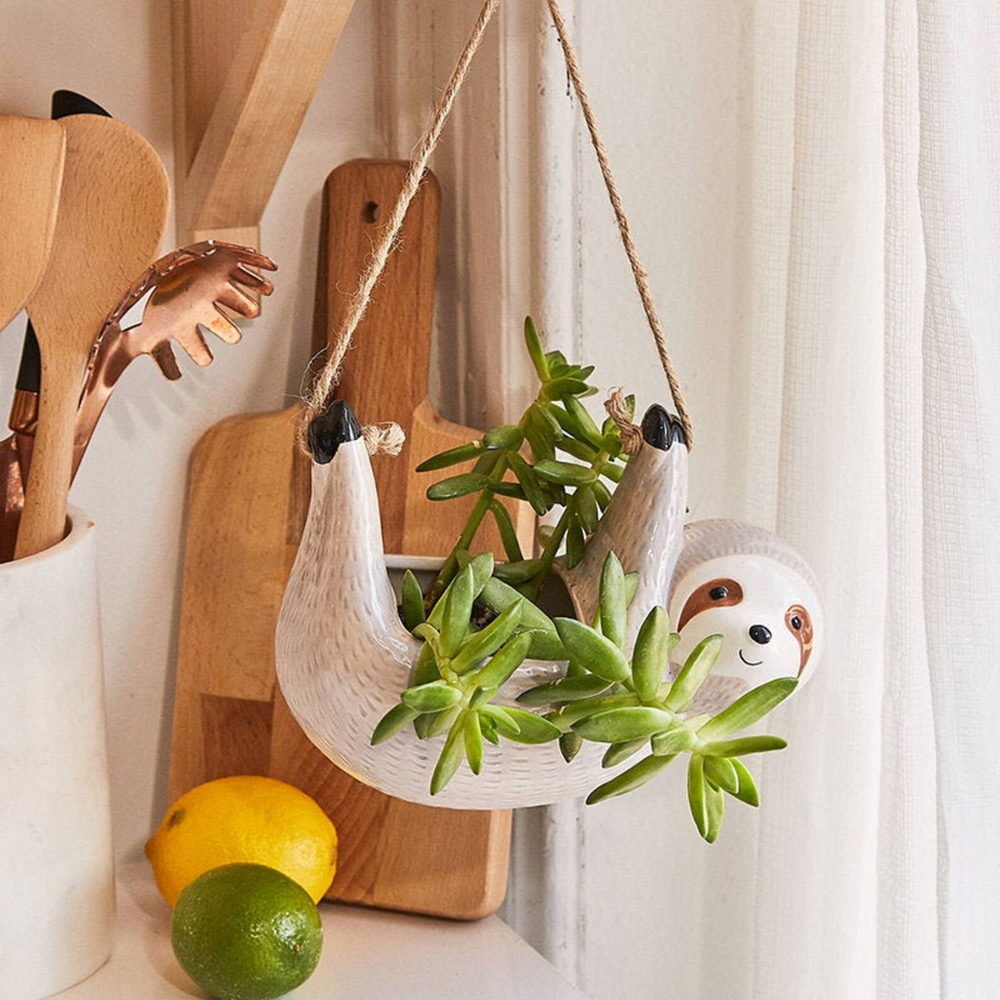 [buy from Etsy]
Animal Design Planter
Elephant, lion, Rihno, giraffe animal planters. These adorable planters are not only good for plants but great table decoration.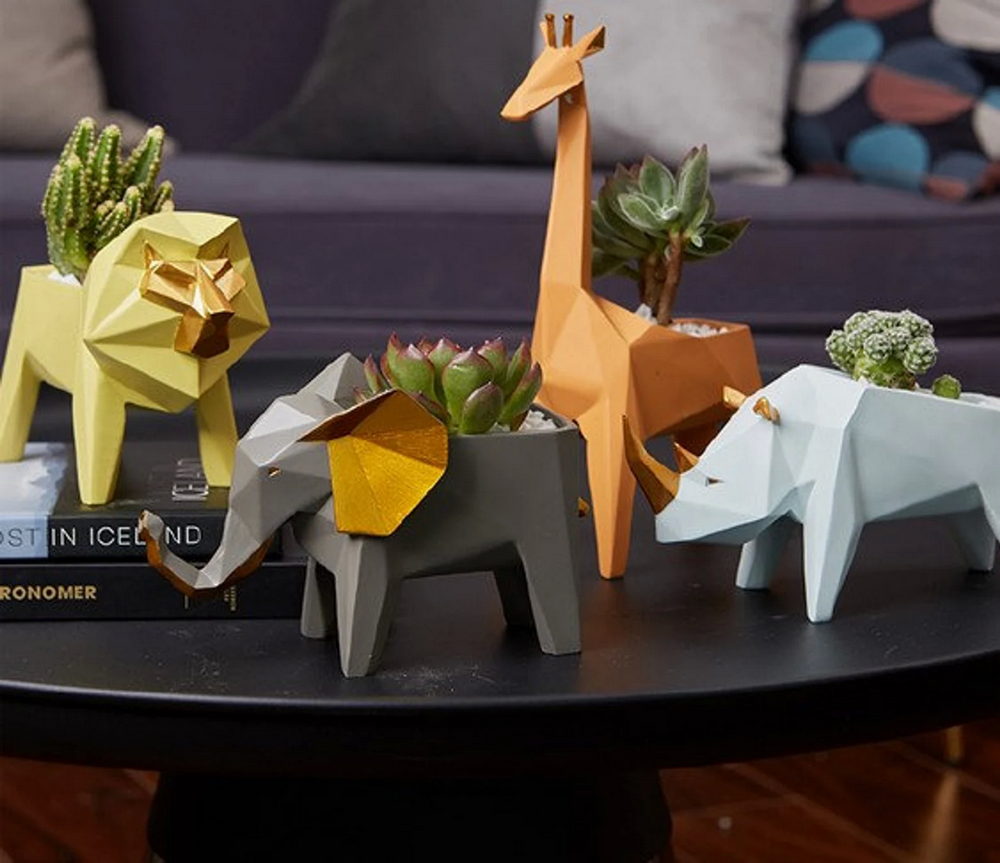 [buy from Etsy]
Cat Design Planter
Enjoy your plant parent journey with this cute Cat planter and pot. Ideal for small plants from succulent, cactus to any of your favourite green.
Dimension: 9 centimeters (h) x 15 centimeters (w)
Material: Ceramic
Color Option: Dark Green or White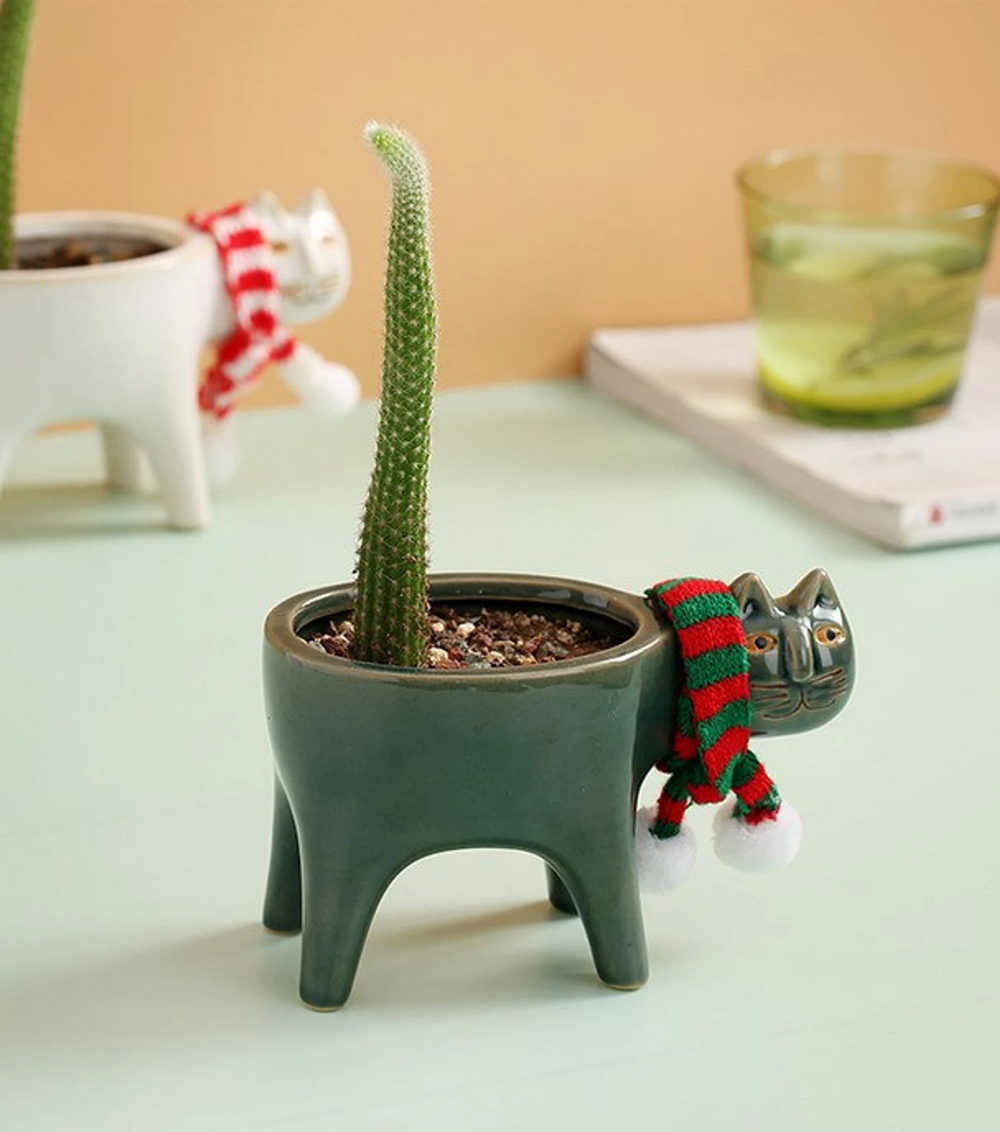 [buy from Etsy]
Rabbit Design Planter
Buddy Rabbit Design holder and planter. Ideal for small plants.
Materials: Resin
Height: 16 centimetres
Width: 18 centimetres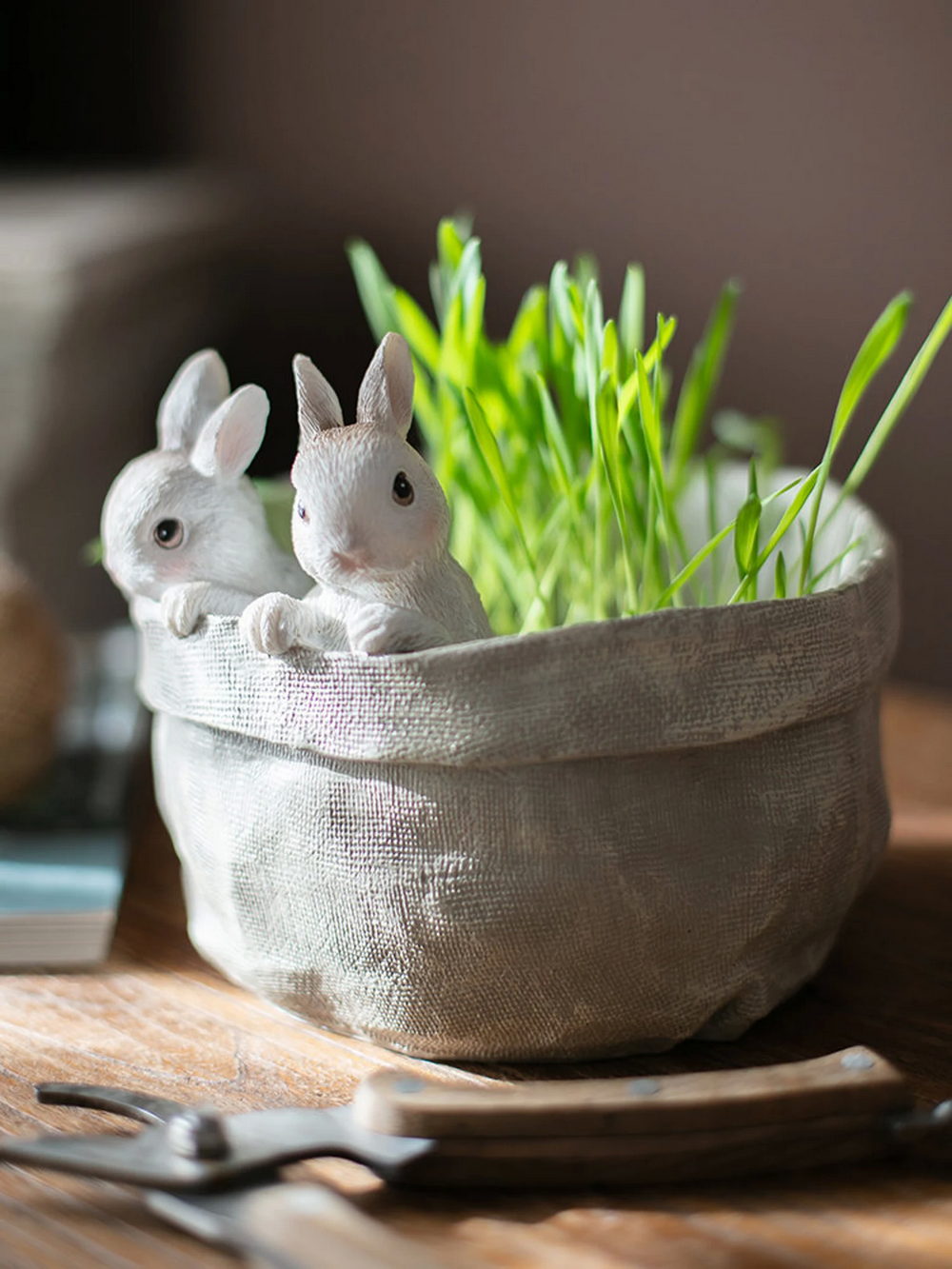 [buy from Etsy]
Giraffe Design Planter
Giraffe Design holder and planter. Ideal for small plants.
Materials: ceramic
Height: 31.5 centimetres
Width: 23 centimetres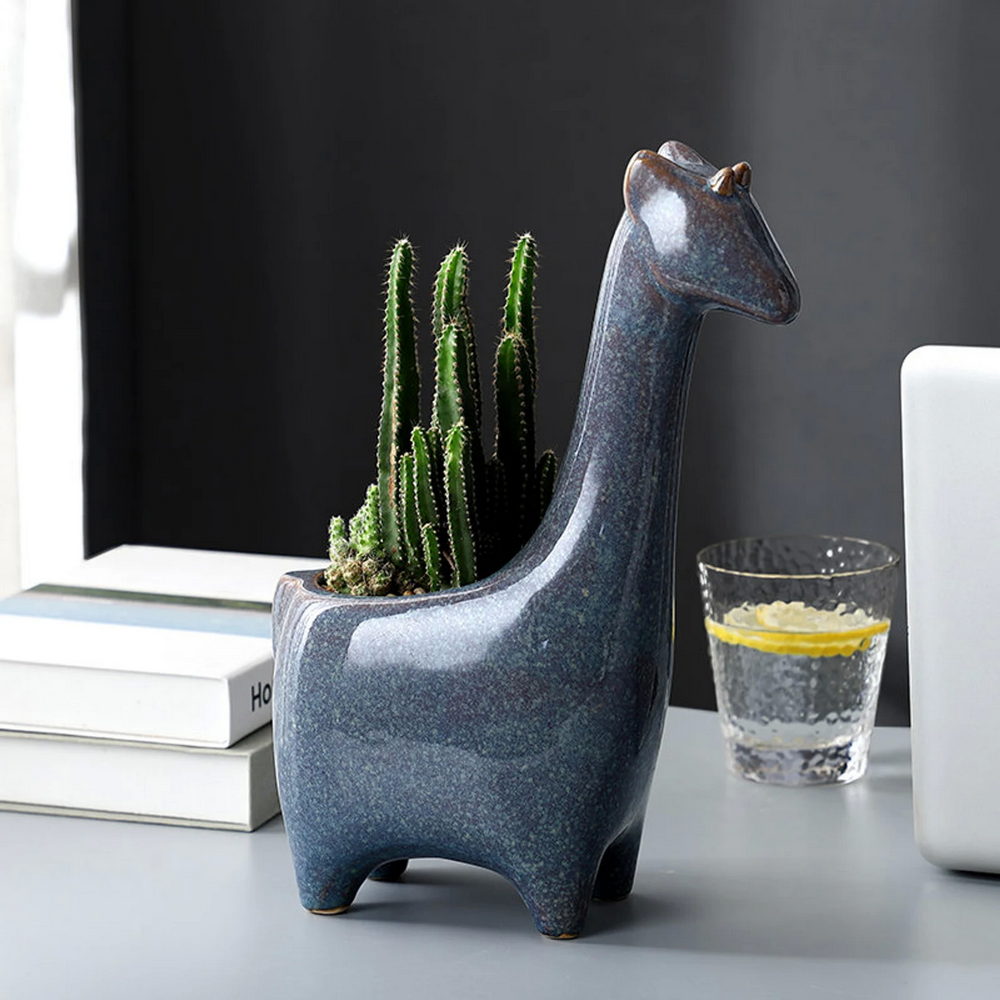 [buy from Etsy]
Ceramic Whale Design Planter
Whale Design holder and planter with multiple colors for selection. Ideal for small plants.
Small: 12.0cm (H) x 8.0cm (W) x 6.0cm (D)
Medium: 14.3cm (H) x 9.5cm (W) x 7.0cm (D)
Large: 15.0cm (H) x 13.0cm (W) x 7.8cm (D)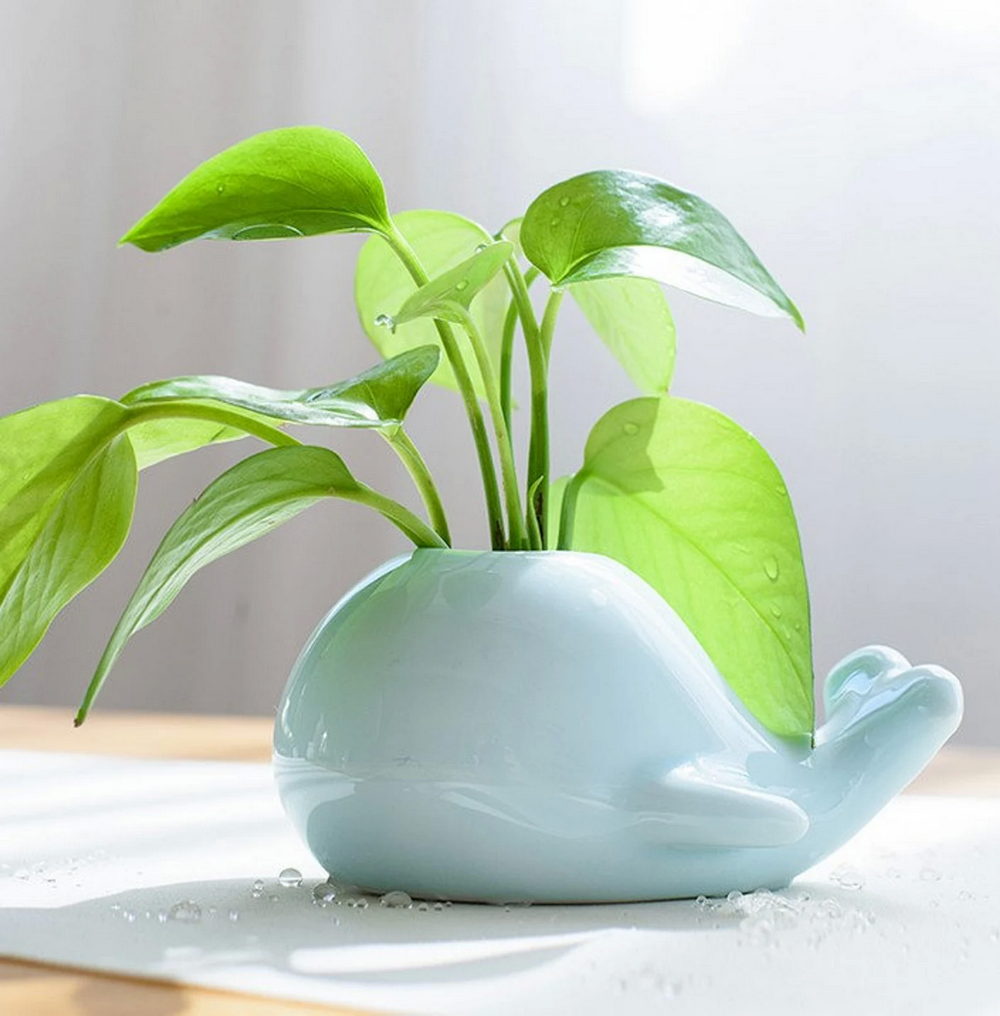 [buy from Etsy]
Elephant Air Plant Holder
This is a enlarged version of the adorable 3D printed elephant air plant holder. It comes with its very own air plant, to mimic water spraying from it's trunk.
This elephant measures 5.9" As a tall by 3.9"wide. It comes with a metal wire to secure your air plant and to allow easy removal for watering.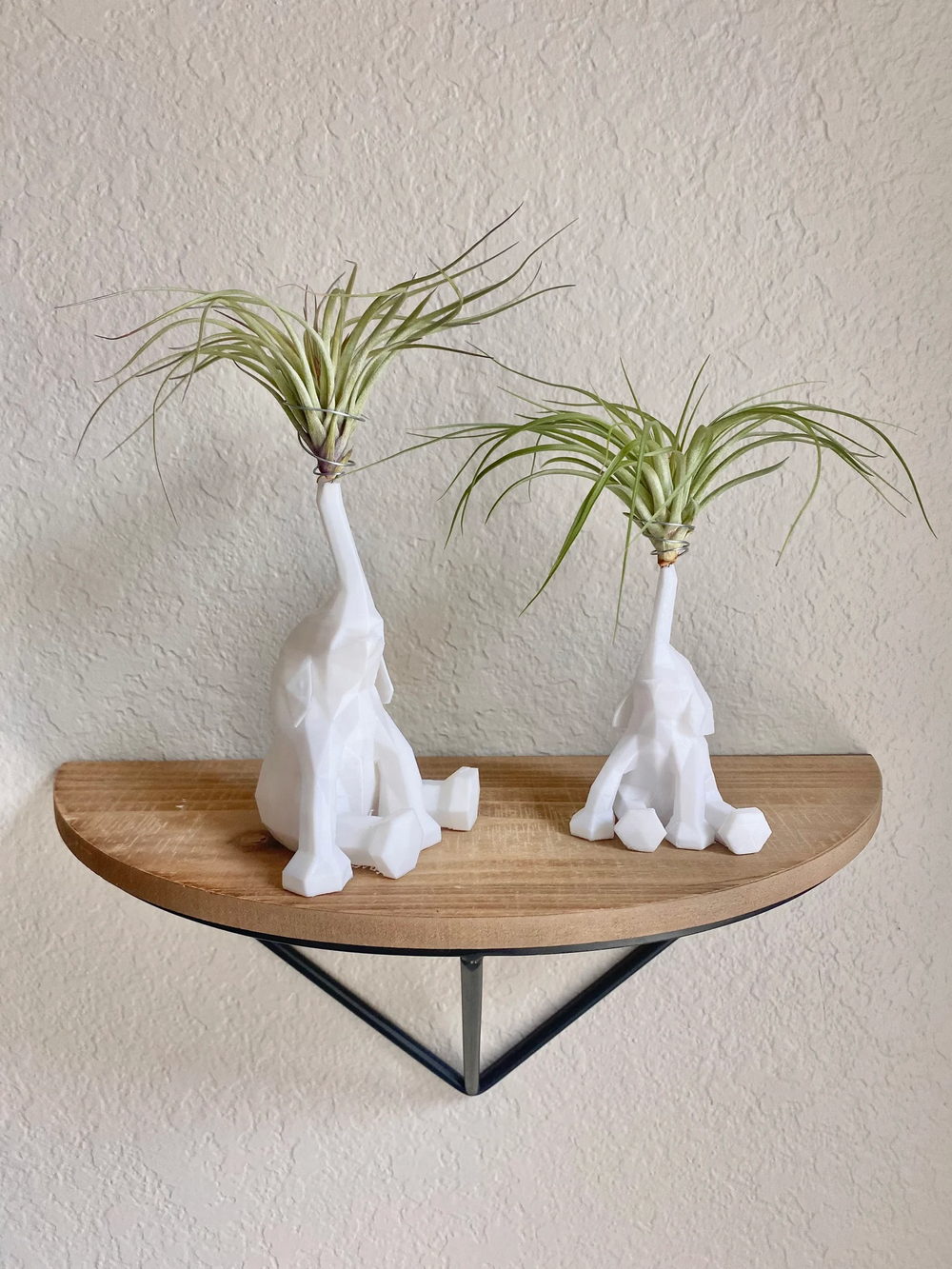 [buy from Etsy]
Gorilla Planter
3D Printed – Gorilla Planter with Optional Tree Stump Drip Catch
Pot size is ideal size for succulents, cacti or other small plants
5 Drainage holes
Handmade
Materials: PLA Corn Based Renewable Plastic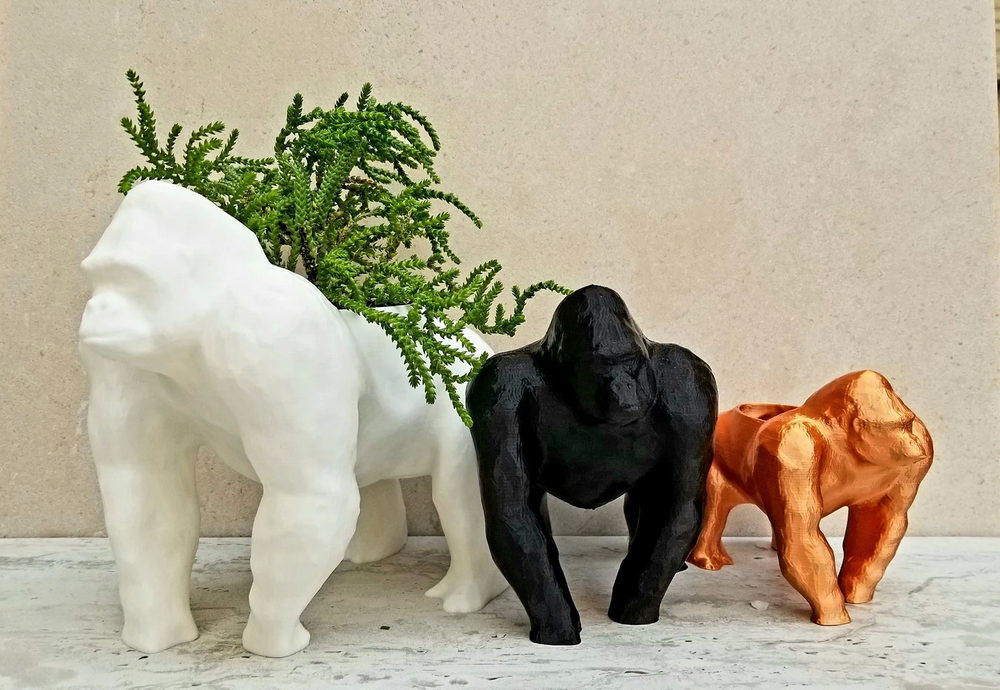 [buy from Etsy]
2 Pcs Ceramic Hedgehog with tray Bonsai Flower Pot
Cute two pieces (one large and one small) ceramic hedgehog planters.
( L ) 12.5 x 8 x 7 cm
( S ) 9.5 x 6.9 x 6 cm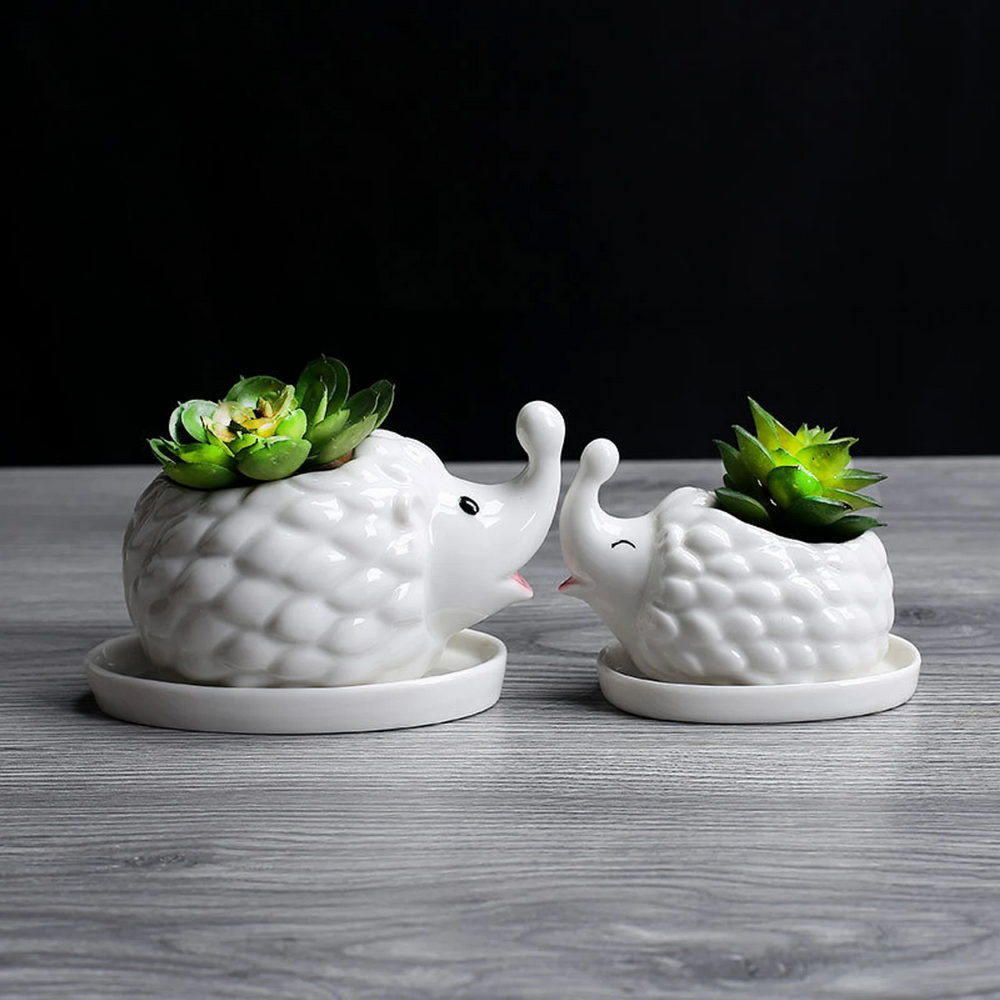 [buy from Etsy]
Wall mounted Deer head Planter
Deer head faux taxidermy. This beautiful deer head planter is sculpted in software and 3d printed with hourse of modelling and hardwork. The deer is the best animal for taxidermy wall mount decorations. It is an ideal gift for any occasion as well. The hanging holes are provided. Drainage holes provided.
Handmade
Materials: Biodegradable PLA, Primer and painted finish
Width: 26 centimetres
Depth: 16 centimetres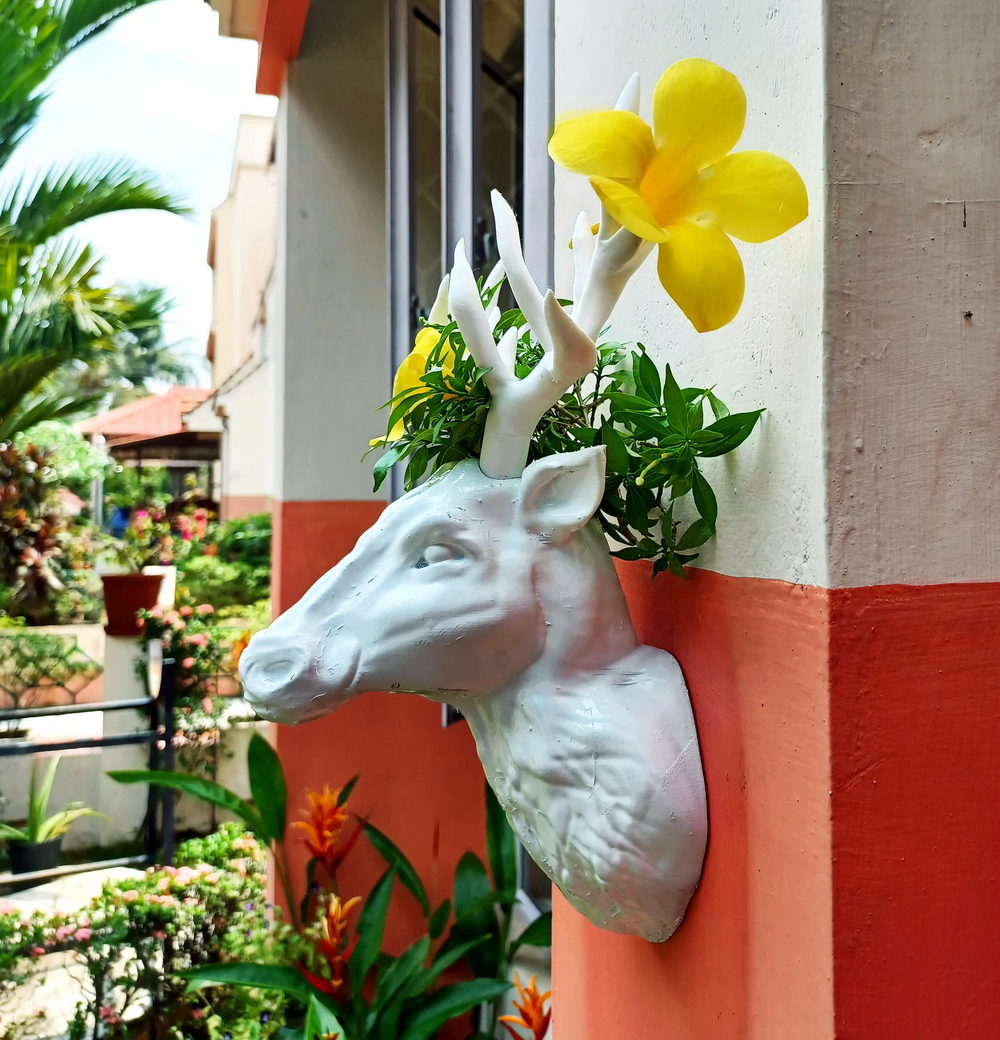 [buy from Etsy]