Unique Home Office with an Overhead Library
The remarkable writing office featured in the post was designed by Travis Price architects for Wade Davis, National Geographic's "Explorer in Residence." It's definitely one of the most beautiful and unique rooms I've ever seen, the apotheosis of writing-caves. As a writer, Davis requires a private chamber for writing and light-filled rooms for inspiration. To avoid large windows opening onto a residential neighborhood, the architect built a dome above his client's desk and filled it with the books he uses the most and create a overhead library, the most awe-inspiring piece of the room. Have a room like that, who needs work in office. [source].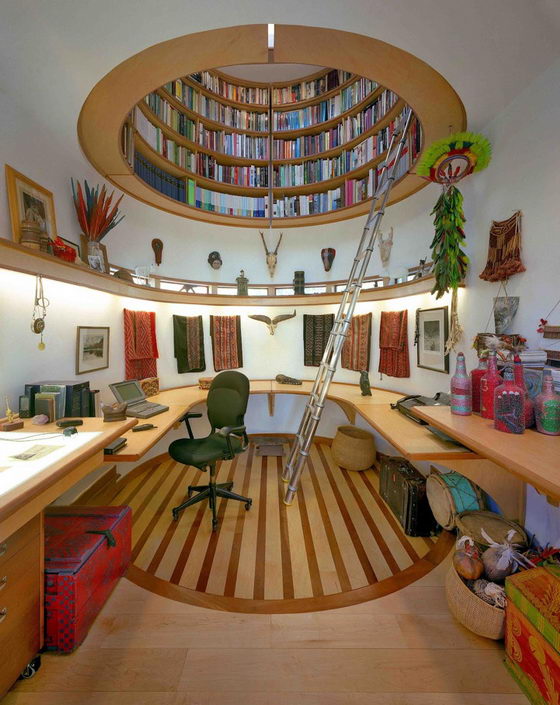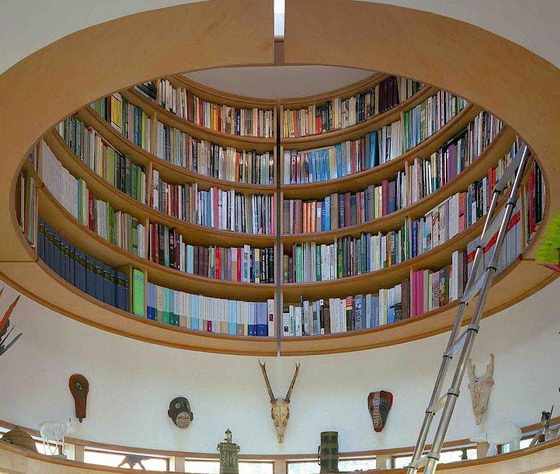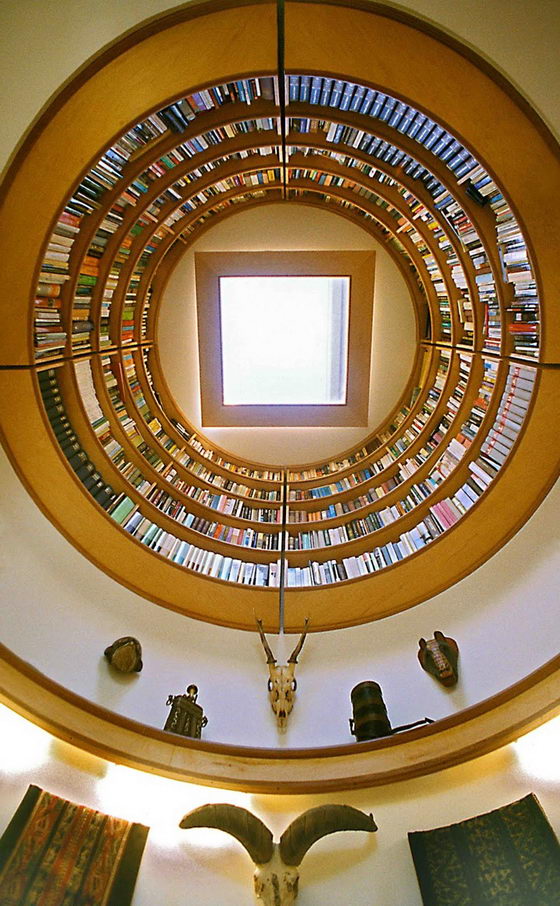 Thank You for Reading Our Posts. What's Next?
Share this post:
Follow our updates:
Read related posts on our site:
Leave us a Comment:
One Response already, click here to leave your comment.
Other Design Articles You May Find Interesting
Loading...