10 Cool Animal Themed Kitchen Tools
It is not the first time we talked about animal themed kitchen tools and today we have another cool collection of 10 for you. Why animal? You might ask? Maybe cooking just needs to have more fun for someone or maybe it is a good way to encourage your kids to cook with you? Anyway, in today's collection, animals — both real and fictitious are ready to help. From colanders to sloth, let's accessorize your space with more animal themed kitchen tools.
1. BIGFOOT Salad Tongs [buy here]
There's nothing scary about this Bigfoot – as a matter of fact, you'll feel like a winner if he joins you for dinner. He'll help you toss and serve your salad and then perhaps sing you a ballad.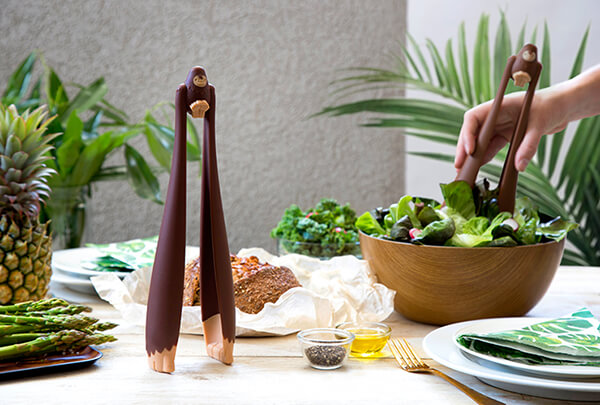 2. GRIZZLY Hot pot trivet [buy here]
When looking for a safe place to set down your sizzling pot, bear in mind, a good old fashioned grizzly rug can always stand the heat!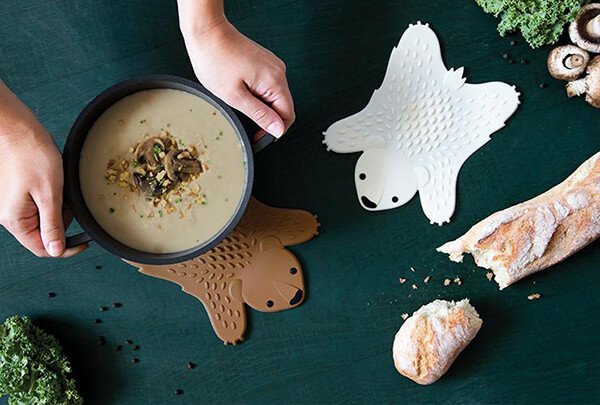 3. PAPA NESSIE Pasta spoon [buy here]
Let Papa Nessie dive into your spaghetti pot! He will pop out of the pot with your favorite pasta ready to serve! A legendary pasta meal is guaranteed!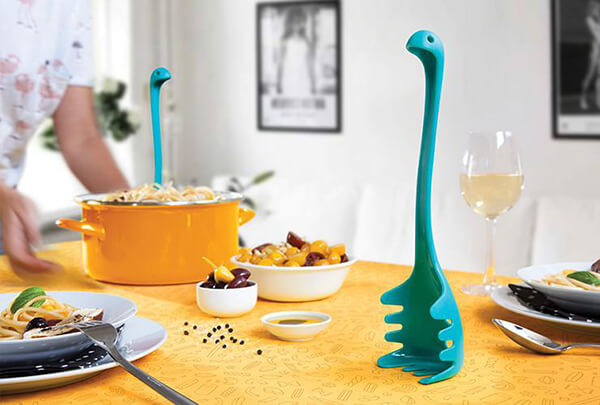 4. NAPKIN ZOO [buy here]
Don't let your napkins run wild on your dinner table, embrace them with your favorite animal. Not only for wild parties. Each pack contains a 3 pairs of eared napkin rings (rabbit, moose, bear)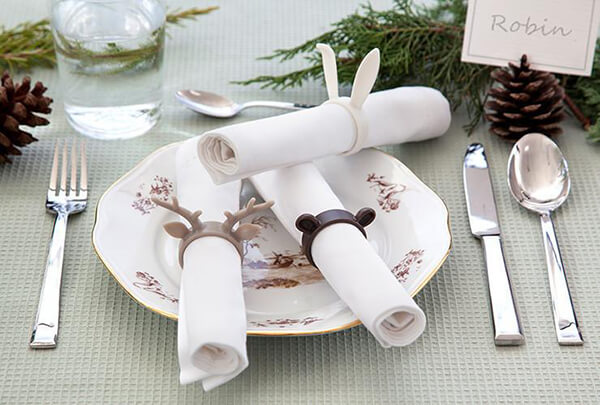 5. SWEET PONY Cookie Cutter [buy here]
Rock sweet pony gently on flattened dough and cut out a classic shaped biscuit. A sweet addition to any kitchen. Yummy..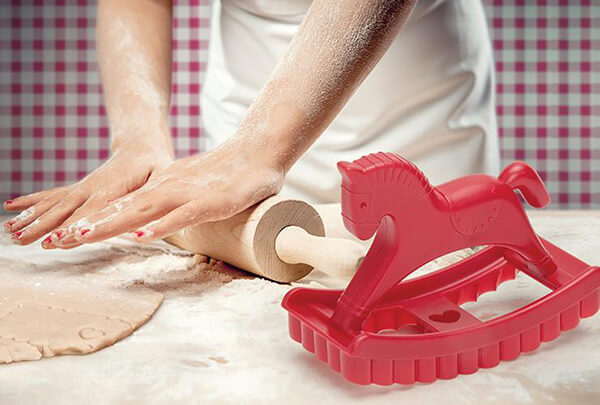 6. SPAGHETTI MONSTER Colander [buy here]
Don't let his pretty eyes fool you, this spaghetti monster is a straining master. And if you're planning a spaghetti dish, this noodly master will grant your wish!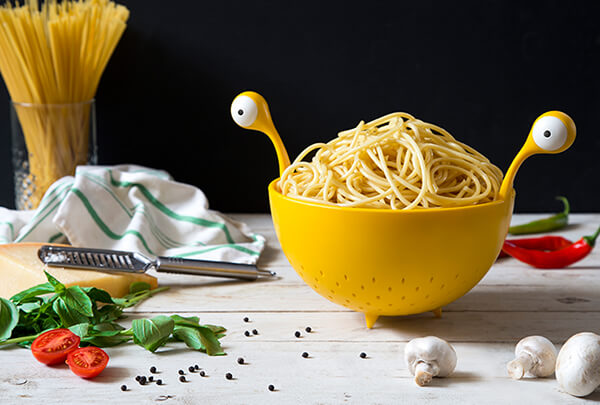 7. Sloth Tea Infuser [buy here]
Take a break from your frantic pace and let Slow Brew make you a perfect cup of tea made from heat resistant silicone Hangs patiently aside your mug.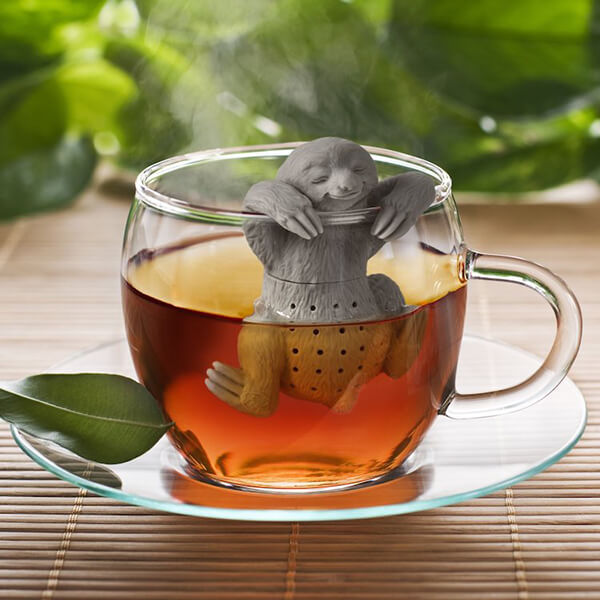 8. Cast Iron Pig Bacon Grill Press [buy here]
Even the best cut bacon can curl, making it difficult to cook evenly. Our Pig-Shaped Cast Iron Grill Press flattens the bacon, keeping its shape for even cooking.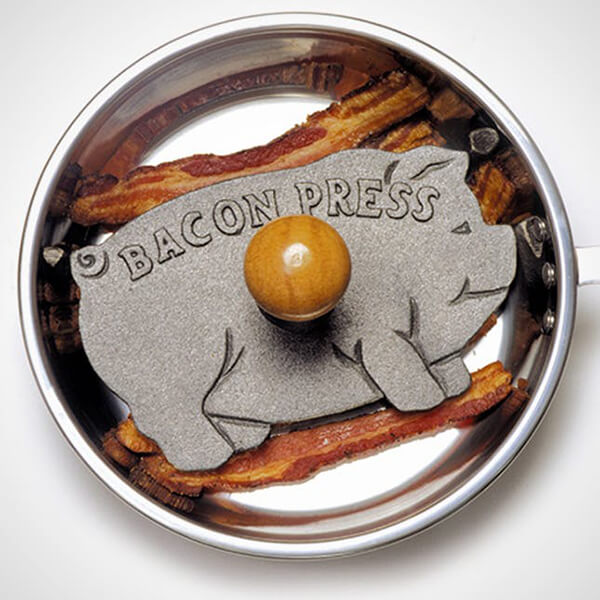 9. Animal Training Chopstick Utensil Set [buy here]
CUTE, COLORFUL AND STYLISH DESIGN: 5 different animals (Rabbit, Flamingo, Giraffe, Dog & Elephant) of bright lovely colours come in 1 pack. Animal toppers are detachable from chopsticks.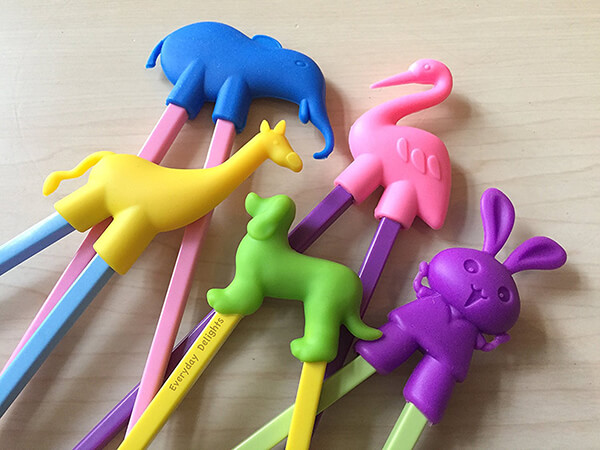 10. Animal Bottle Pourer [buy here]
Plastic bottle pourer in the form of a hunter's trophy. Perfect for oil, vinegar or spirit bottles. Liquid flows smoothly through the animal's mouth. Air flows back into the bottle through the animal's nostrils. 3 different designs available – Bull, Deer and Rhino