Delicate Lace Sculptures by Ágnes Herczeg
Combining delicate lace art with the knotty branches or other found materials, Hungarian artist Ágnes Herczeg create scenes depicting the contemplative beauty of humanity. These found natural materials are smartly used as a sculpture's bed frame, hair accessory, floating vessel, or small shelf. And the intricate portraits showcase women as they recline, sleep, and gaze into an infinite abyss.
These unusual lace sculptures are created using traditional techniques. From needle lace to macramé, Herczeg incorporates a variety of these stitches into each composition and each piece took her quite a lot time to prepare, design and complete. Take a look at some of her work and you can find more or even purchase from her site.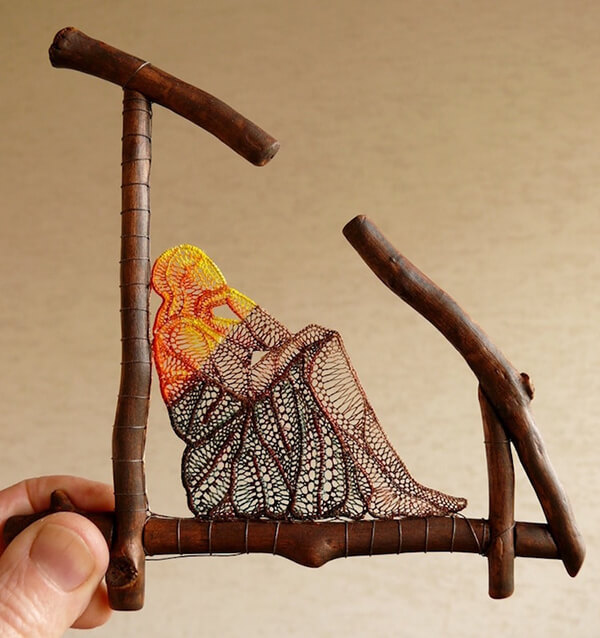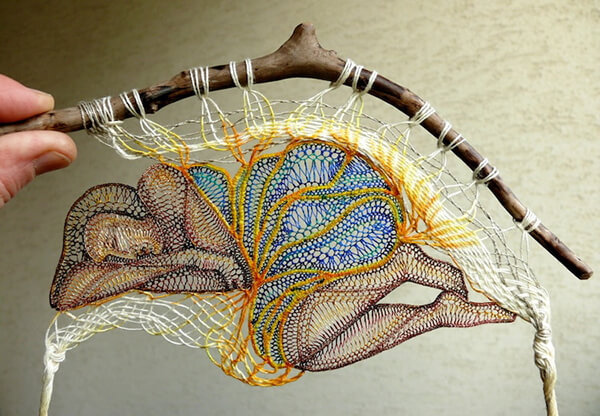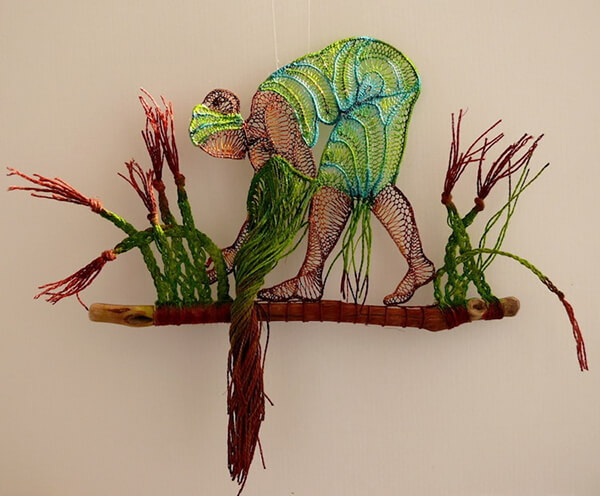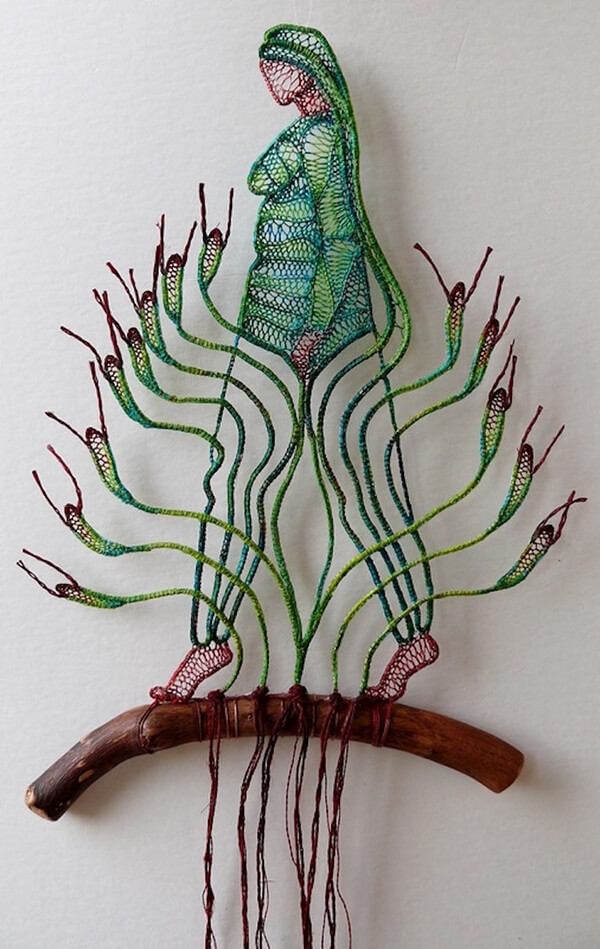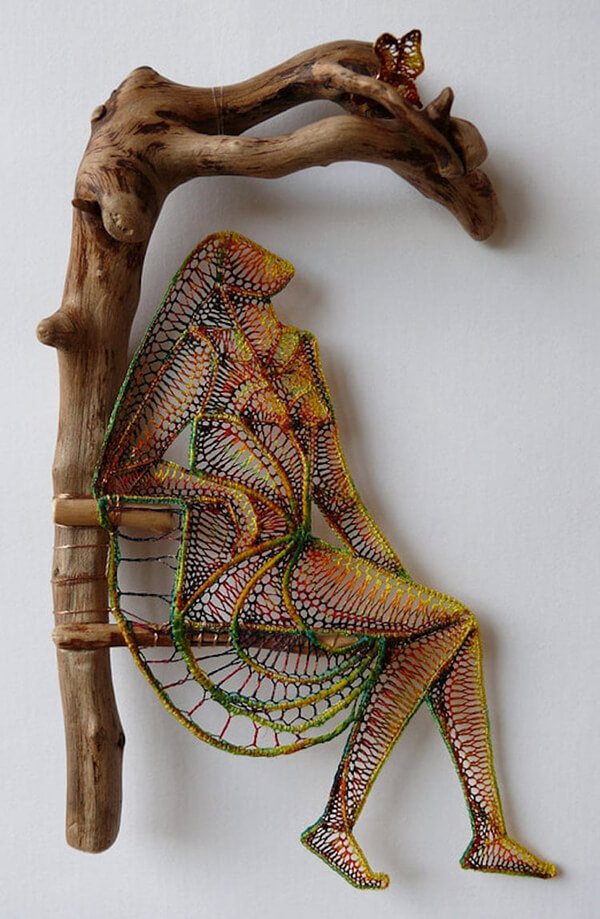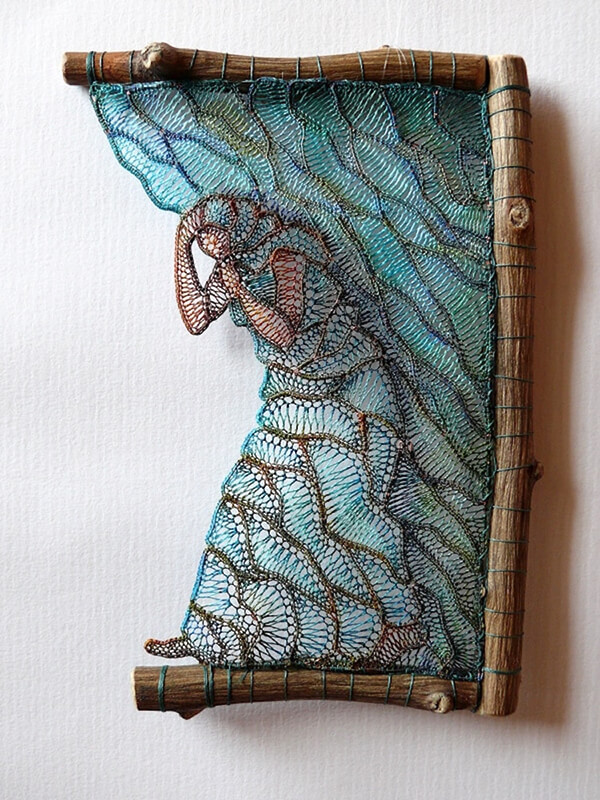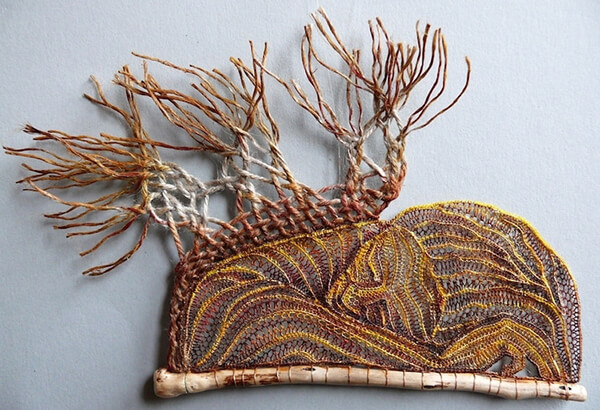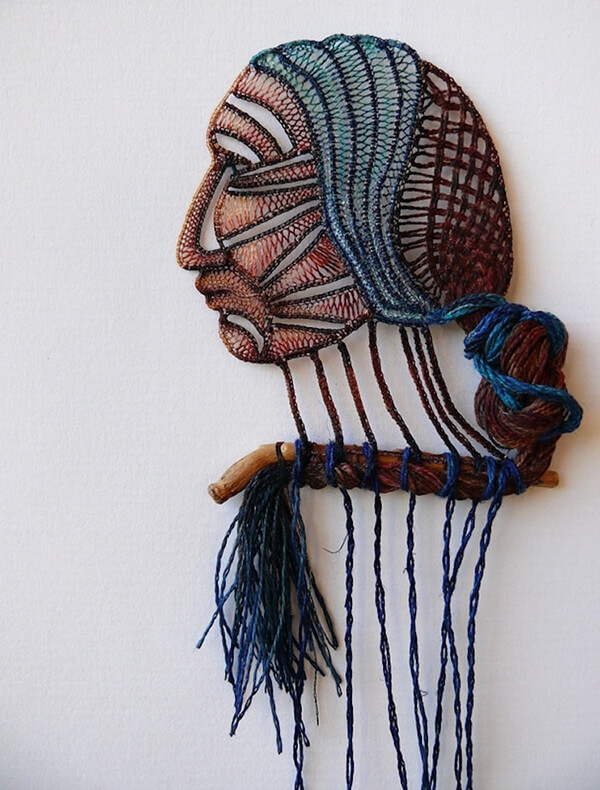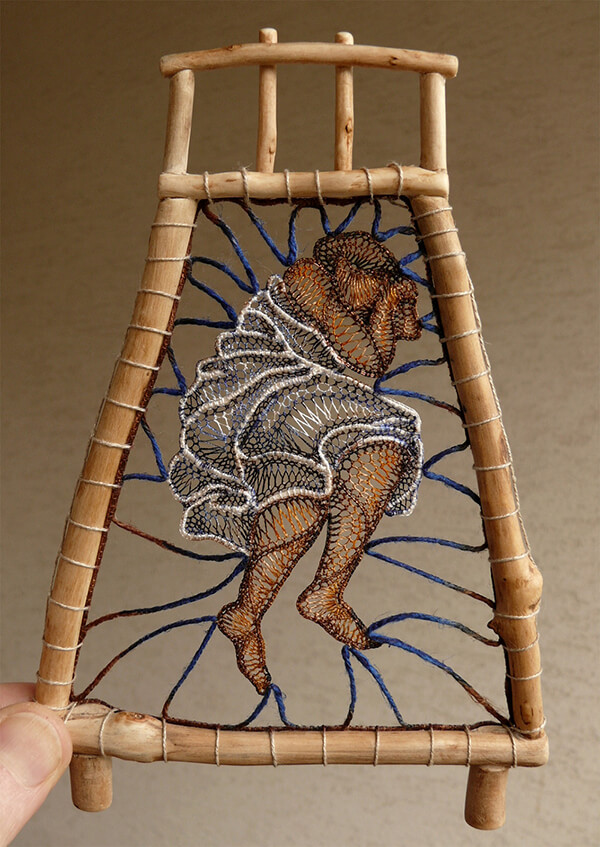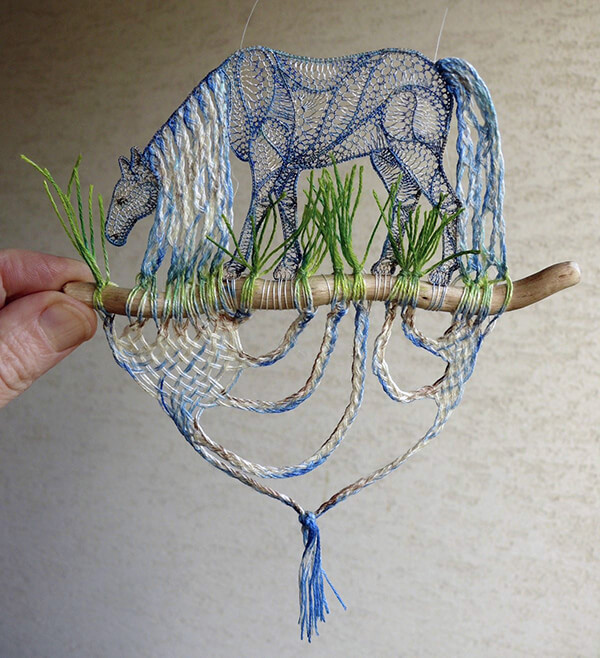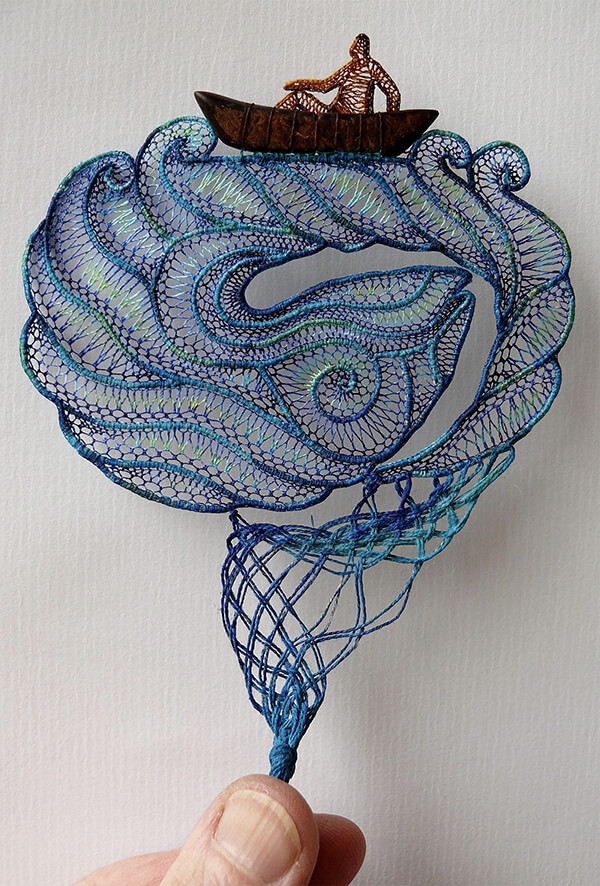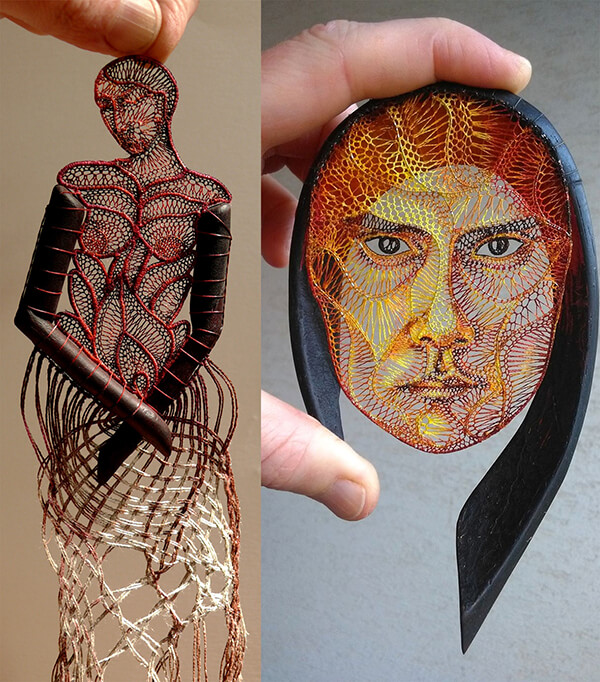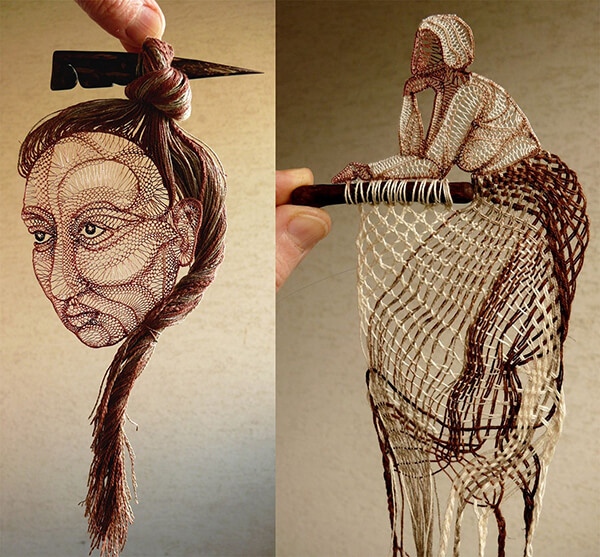 via: thisiscolossal