No matter how advanced our society and technology is, we can never live without our mother nature, and we always need something green/naturish around us. Of course, the best idea is actually spending some time in the countryside. However it's not always possible, so the only thing left is probably bringing some nature elements into your home. In this post, we rounded up 12 Fresh Designs Inspired by Nature. Hope you enjoy!
1. AIAIAI & Libertine Libertine USB Flash Drive [link]
The 2GB AIAIAI & Libertine Libertine USB flash drive will definitely be liked by those who want to feel closer to nature even while working on their gizmos. The new flash drive comes loaded with new debut album of Pantherman (AKA Bjarke Niemann, the front man of Danish electro-rockers Spleen United).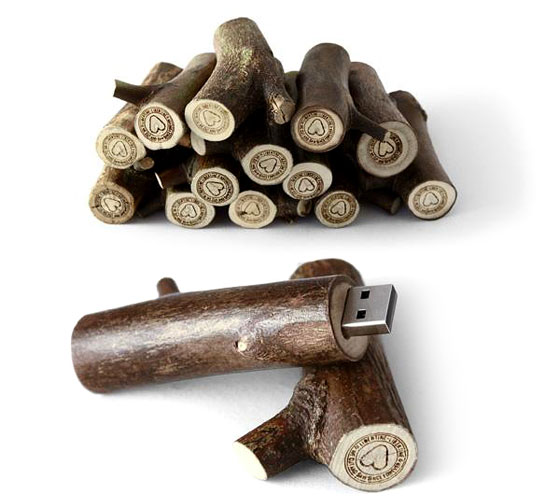 2. Hand Carved Shelving Unit [link]
Artist Sebastian Errazuriz came up with an interesting idea for a bookshelf. 'Metamorphosis' is a hand carved furniture piece, made from baltic birch plywood and resembles a giant tree branch with many ramifications. Suited for books and magazines, the unusual shelving unit can also be used for storing various objects.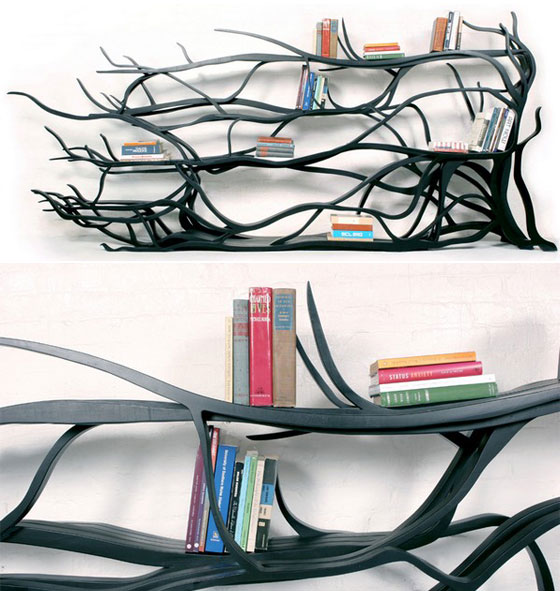 3. Real moss tables [link]
Unique coffee table designed by Ayodhya uses real dried moss inserted under a glass table top.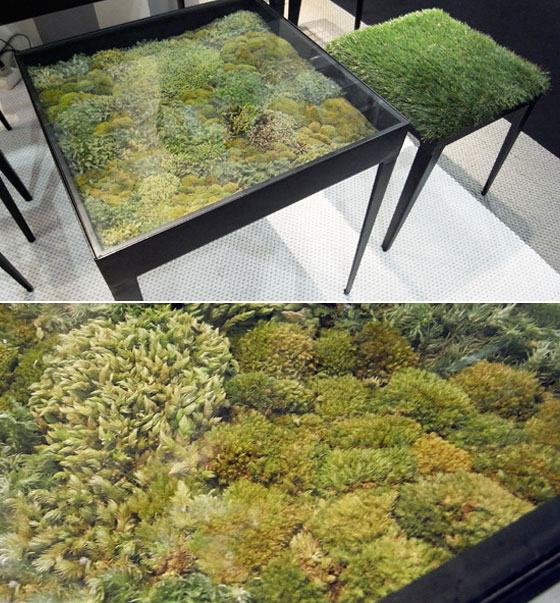 4. Beautiful Dishes Inspired by cherry leaves [link]
New York-based Japanese designer Nao Tamura has just presented a beautiful, new collection of dishes inspired by cherry leaves. Debuting at the last Salone Satellite, part of Milan's furniture fair for up-and-comers, the silicone kitchenware is perfect for anyone who enjoys a bit of nature indoors. The dishes can be rolled up, used in the microwave or oven, and is dishwasher safe.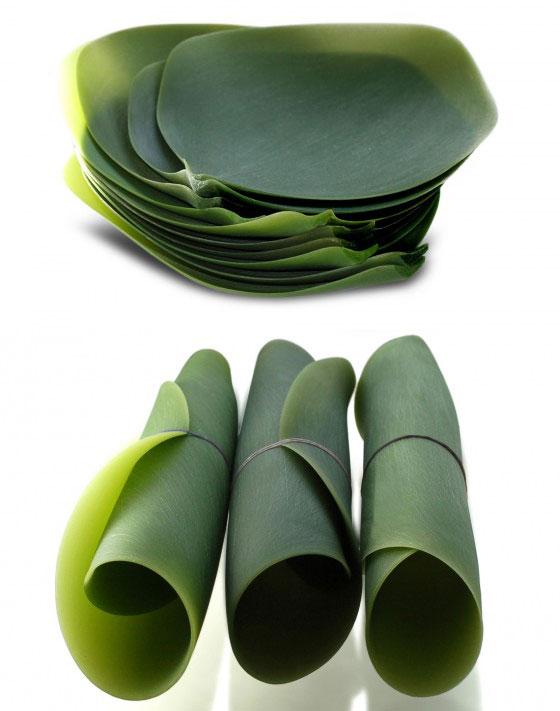 5. BookTree [link]
Kostas Syrtariotis is a Greek-Italian architect and designer who lives in Venice, Italy. His most recent work, BookTree is a branch, and Syrtariotis's concept builds on this to create the tree in its entirety. BookTree can be put together in 10 minutes and attaches to a wall, supported by two screws.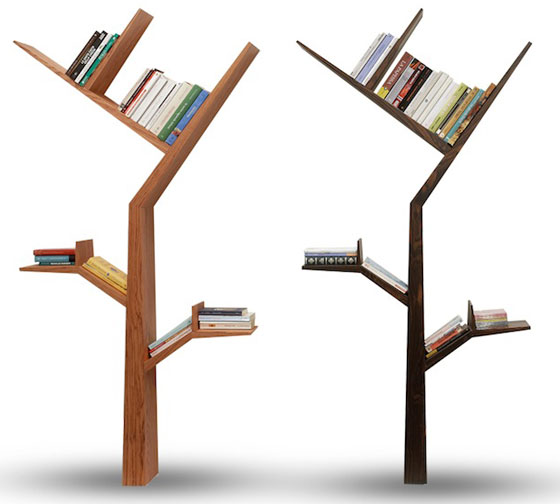 6. Eating Tree, Most Creative Party Tray Ever [link]
This party dish is born a forest of small eating tree, filled with sweet multi-colored strings. You can put your fruit, chips, marshmallows whatever you think suitable and create your little food forest… I can imagine it will be such an enjoyment to get food from it.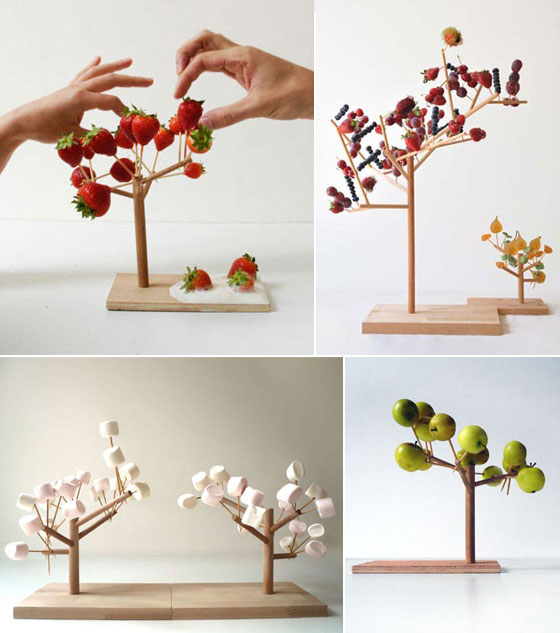 7. Felted Wool Stones [link]
This lovely seat is made from 100% merino wool, into these freeform oversized "stone" floor cushions. Though they may fool the eye, they provide immediately recognizable comfort to weary torsos in search of a relaxing seat. Soft yet buoyant, the veined, smooth textured cushions can be arranged to support seat and back.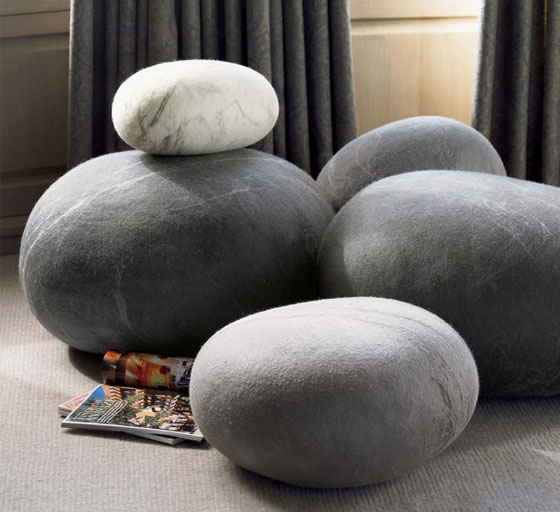 8. Table With Removable Planter [link]
Aside from being gorgeous, this elegant table has two green features that have us oohing and ahhing over it. Designer Emily Wettstein uses reclaimed walnut and steel to craft each piece, and to make matters even cooler she incorporates a removable planter right into the center that can be filled with your choice of greenery.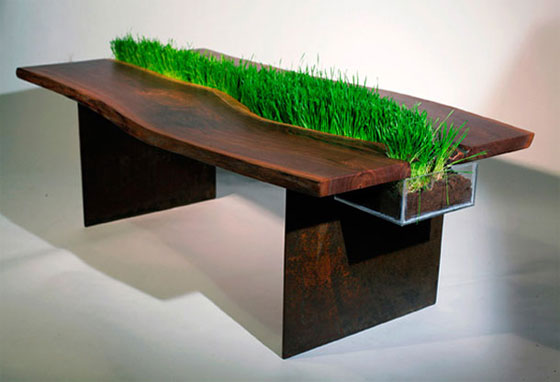 9. Living Moss Bath Mat [link]
The Moss Carpet looks at getting the grass to your feet, and that too in your loo! Made from imputrescible foam called plastazote, the mat includes ball moss, island moss and forest moss. The humidity of the bathroom ensures that the mosses thrive. And that's why you need to place it there and not anywhere else.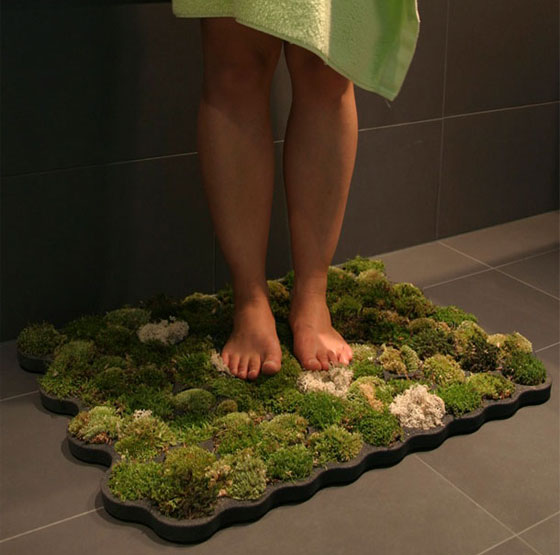 10. Soap Leaf [link]
Inspired by a Thai formula, these honey scented soap leaves are hand poured over dried leaves to form these exquisite leaf like soaps.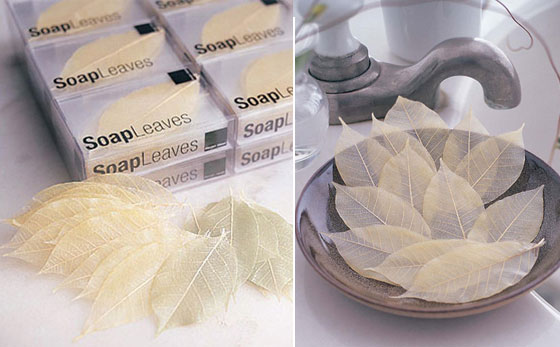 11. GREEN REVOLUTION Hanger [link]
GREEN REVOLUTION is a hanger with the form of a plant. It reminds the grass blades that grow between tiles.
A piece of nature invades the bathroom filling it with fresh air.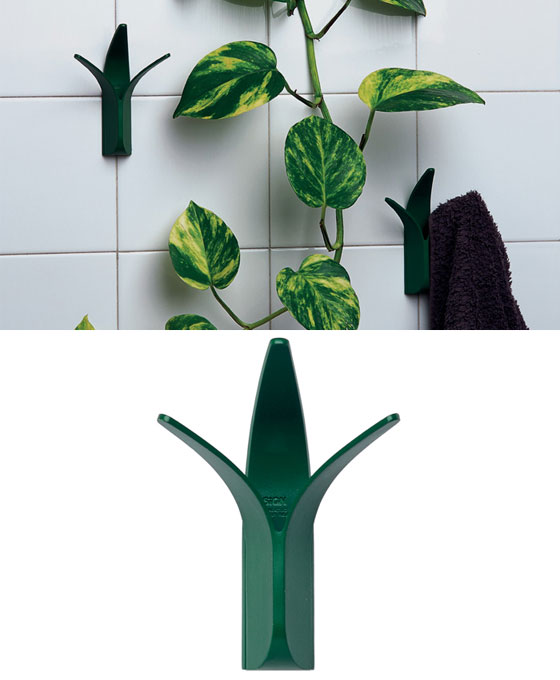 12. Shell-shaped House [link]
This wonderful, whimsical house design in Mexico City is bringing the life aquatic into architecture. The modern Nautilus House designed by architect Javier Senosiain of Arquitectura Organica is wonderful to look at, walk through and enjoy for what it is – a blend of modern architecture and contemporary art.