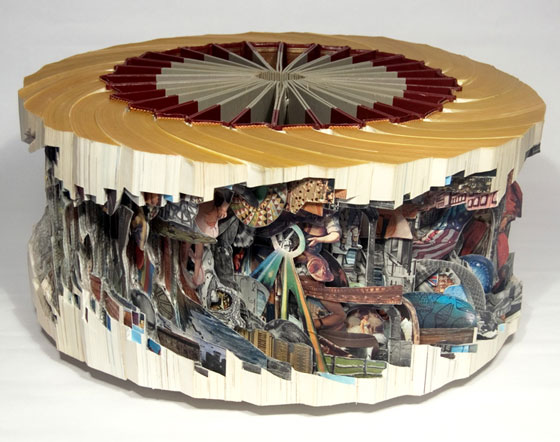 What to do with those out-of-date annuals, encyclopedias, and other weighty tomes. While some books beg to be passed on and shared, or even cherished selfishly through the centuries, some just don't stand the test of time. Hence, some artists try to turn those dated books into art. American Brian Dettmer is one of a growing number of artists who has made a virtue of the redundant book by transforming it into a modern masterpiece.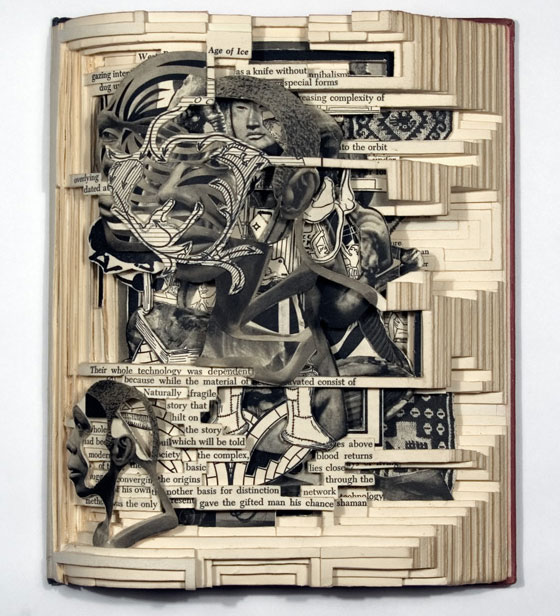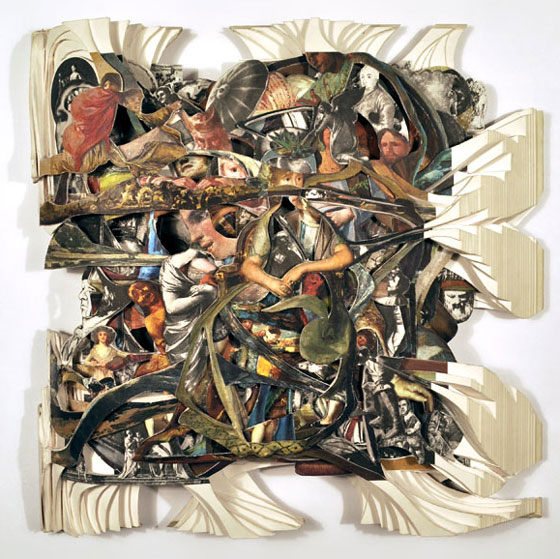 Using knives, tweezers and surgical tools, Brian Dettmer carves one page at a time. Nothing inside the books is relocated or implanted, only removed. Images and ideas are revealed to expose alternate histories and memories.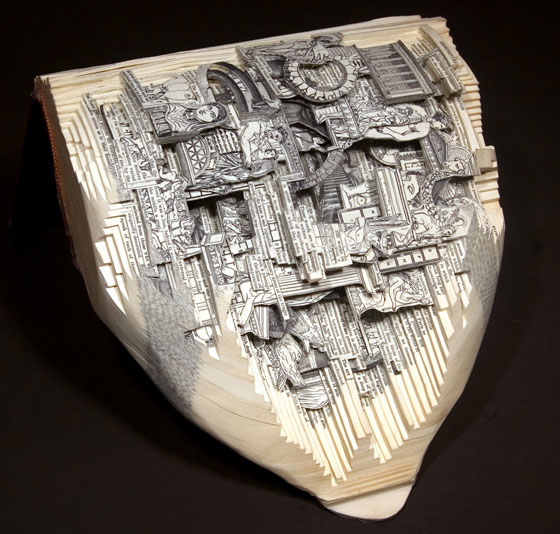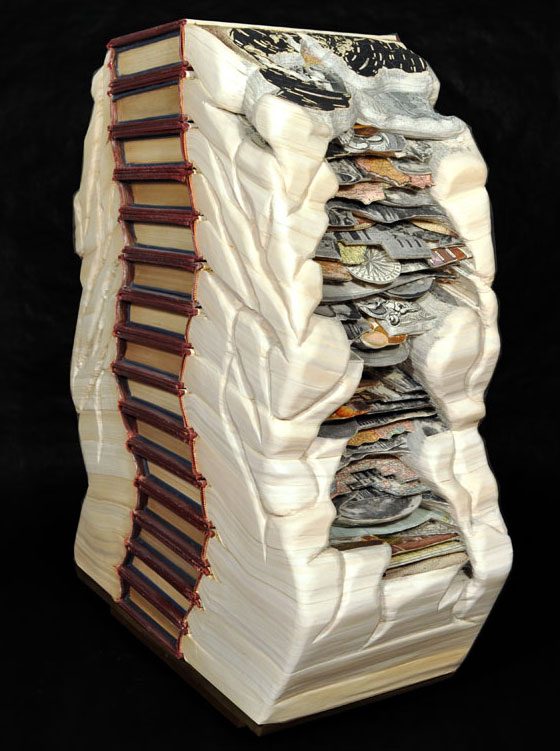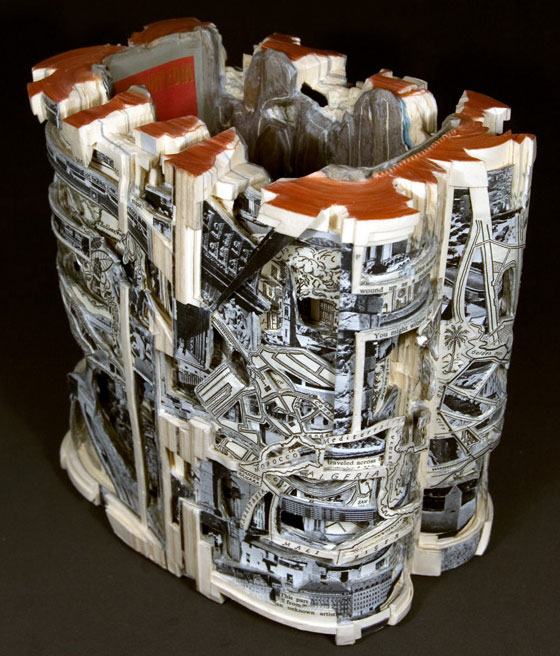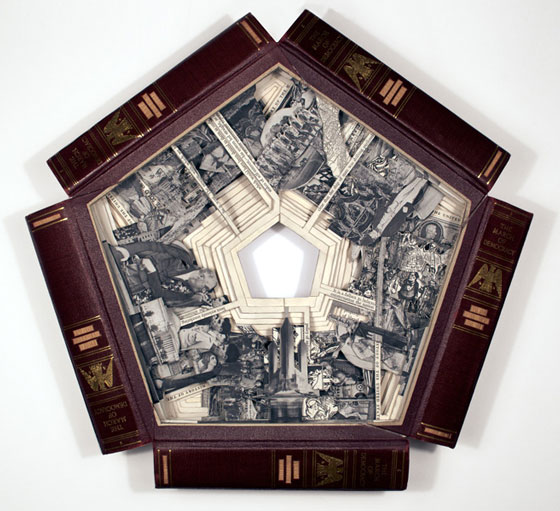 Dettmer manipulates the pages and spines to form the shape of his sculptures. He also folds, bends, rolls, and stacks multiple books to create completely original sculptural forms. The amazing results are rather like those fascinating medical models that reveal the workings of the human body. If you are interested, you can see his whole gallery collection here.