Take a look around the walls of your home. Turn your head to the portraits dangling on the wall and the items that sit on your tabletops. Many homes turn walls to minimalist decor as a refreshing way of living becomes neat, organized, and clutter-free.
The modern and minimalist decorating style is a practice in restraint, where area, lighting, and objects play equally important parts. This style requires you to pare down your furnishings to the bare essentials so that you're left with a pair of curated stuff that delivers maximum impact. Far from being boring, this style is heroic, functional, and highly memorable.
The biggest struggle with a minimalist wall is making sure it conveys that warm and cozy feeling. Here's our complete guide on how to design your minimalist wall decor.
1. Large scale art
A large painting or photograph will command attention and set the tone in a small space. Try a black-and-white image in a minimalist room or add color with a vibrant abstract piece.
2. Create art Gallery
Nothing develops personality and color quite like a gallery wall. Display a collection of art or pictures, or add wall hangings and different ephemera. You can add your DNA and fingerprint portraits to the artwork gallery with the help of the DNA11 website. Opt for natural, cohesive frames, or bring in an array of elegant variations to mix things up!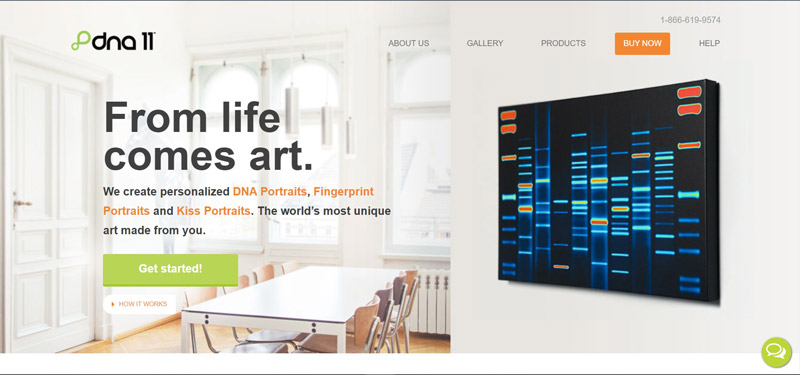 3. Oversize calendar
An extensive calendar works exceptionally well on an office or kitchen wall. Keep track of your events while moreover adding a standout element to enliven your room! Go for bright and bold calendars with sans serif fonts to build a modern look and add a pop of color.
4. Personalized map
Add a vast world map to your room's decor. You can order a personalized map of a town, state, country, or the world in just about any color palette. You can make it ultra-unique by adding pins to the locations you've visited or plan to visit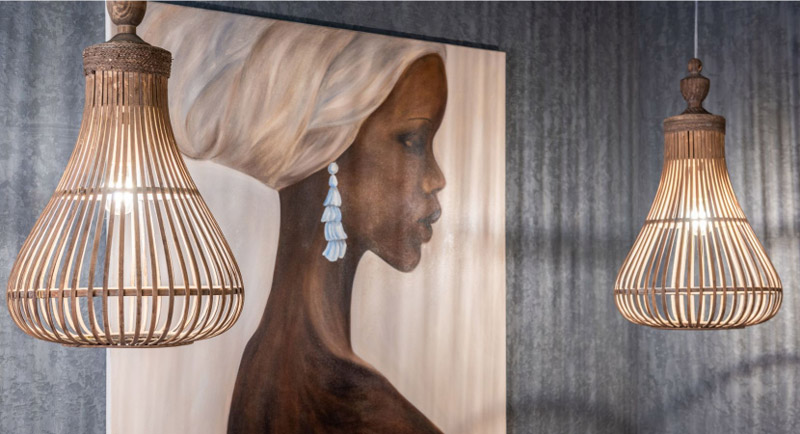 5. Weaving texture
Those '70s macramé wall hangings have come around in a big way. The weavings add texture and warm stark walls. Purchase them or try your hand at carving your own.
You'll want to go for large weaving looms if you decide to make one yourself, particularly a frame loom or tapestry loom. There are different types, but those two looms are primarily used for making home wall decor. And if you'd like to make a longer weave, floor looms are your best choice.
Whether it's made by you or by local weavers, adding weavings to your wall will give your interior a nice touch. Not only will you have charming handmade art on display, but you will also make your home look more laid-back and comfortable. This fabric decor will help balance the stiffness and modern feel of metal appliances and neutral colors, giving your place a sense of casualness.
6. Sculptural sconces
Sconces are essentially lighting fixtures installed on the wall, and they've been around for a rather long time. Before the modern age, they typically held torches or candles. While most of them are built so the light is directed upward, there are many creative styles these days that also have the light shining downward.
Sconces add a different source of light without taking up space on the floor or a side table. Select an eye-catching design that makes twice as much as a wall sculpture to bring in light and style.
Aside from making for great additional lighting, they also make your ambience cozier when the main overhead lights are dimmed. You could use them effectively as accent lighting and mount them in other areas around your house, such as on your patio, by your driveway, and on the exterior walls.
7. Wall Decor Ideas – Basketball
Directly from the diaries of a wanderlust, something about wicker baskets can make your location from dull to a distinctive destination. Nicely, how about you translate the exact on your partitions too! This wall decor suggestion is aesthetic to the eye; whether or not you want to go colorful or neutral, you can design up any wall with a mixture of baskets in different sizes and textures
8. Sculptural Sconces
Anyone sitting under the brutal glare of a fluorescent bulb understands that good lighting can make all the difference in a room. Our ultimate bet on the best wall decor idea for your wall is sculptural sconces. Be it lamps or chandeliers, these add beauty, dimmers add romance, and sconces add sophistication.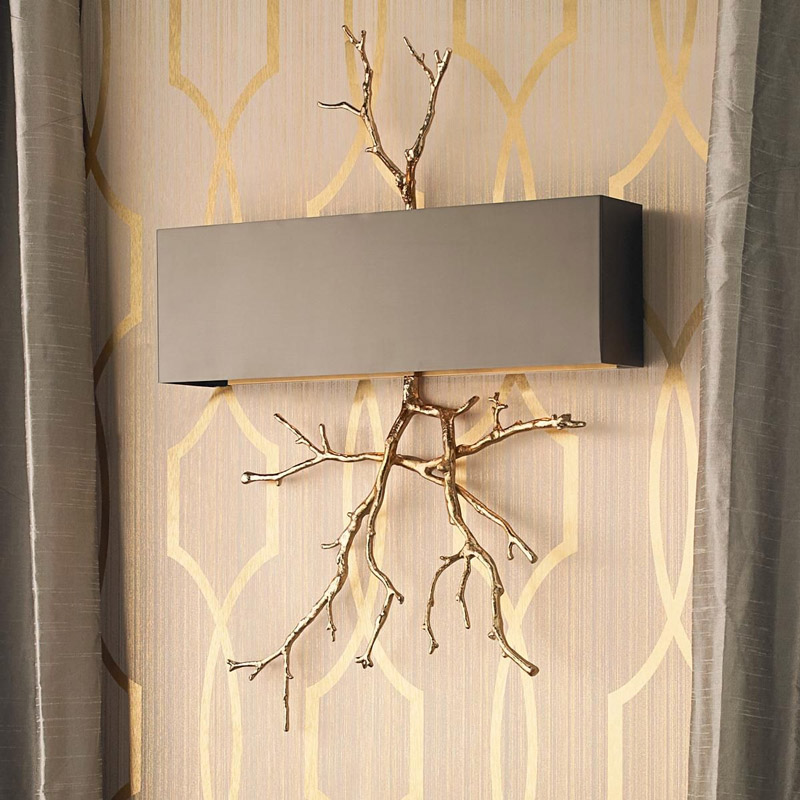 Believe it or not, different lighting techniques can change the mood. One can go minimalist with an all-sleek white glance or a simple, elegant classic with brass accents, or perhaps metallic to give off a futuristic sense. Whatever might be the layout, sculptural sconces add so much beauty to any space and is an imaginative take on sprucing up the walls of your residence.
9. Hang mirrors
Mirrors reflect light, helping a small area to feel bigger and brighter. Try dangling a big mirror, or display numerous smaller pieces salon-style.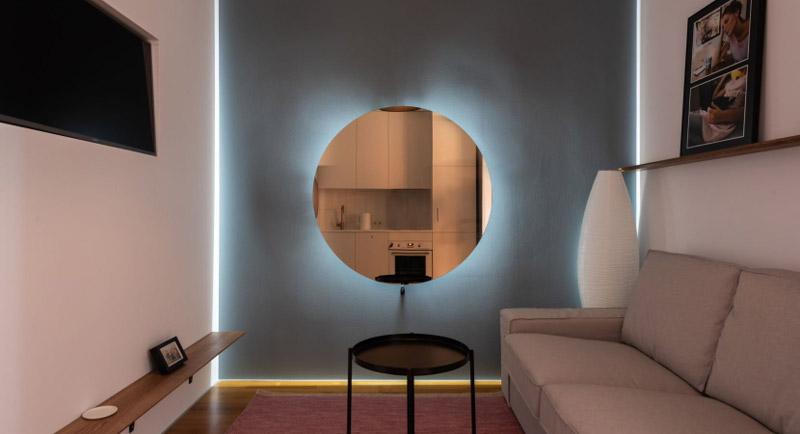 10. Giant whiteboard and chalkboard
A large board is a beautiful, functional addition to an office, playroom, or even kitchen. A chalkboard gives a rustic climate to any room, while a whiteboard is a modern option, and you don't have to stick to only white (they're available in a variation of shades and prints). You can take it to another level and paint a whole wall rated a writable surface.
11. Incorporate an accent wall
In part to add to the walls, think about decorating the walls themselves. Try using a luminous and bold paint color to create an accent wall, or bring in a drawing with wallpaper, stenciling, or other decorative paint methods. (Think about converting your ceiling while you're at it!) These adorning accents can have an even more significant impact in a small space
12. Mount your bike on the wall
Building a modern and sleek wall-mounting system for your bikes will give you extra floor space and make an eye-catching focal point that will restore your blank wall. This is one of the entertaining and functional wall decor ideas out there.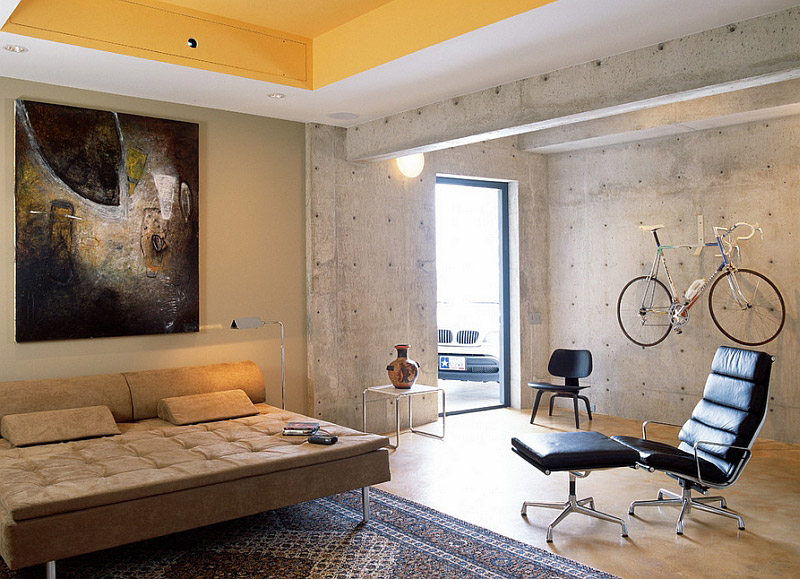 13. Showcase fabrics
A tapestry or wall placing can add color and pattern, as well as an experience of softness to space. Consider framing vintage scarves or different relatively textiles. Bonus: These are a lot simpler to cross than framed artwork when it comes time to head to your next home.
14. Removable wall art
Minted has a fantastic collection of grown-up, sophisticated removable wall art. The adhesive murals have a beautiful matte finish and come in a variation of styles. Removable wall art is excellent if you're renting and don't like to damage the walls.