When choosing new home appliances for your kitchen, such as a stovetop, dishwasher, or refrigerator, you'll need to understand the features and functionality of each device. Purchasing a brand-name kitchen appliance package simplifies your options and access to features and specifications information so you can choose the right devices for your home. Explore the top five features to look for in appliances when buying a new dishwasher, range, oven, or fridge for your kitchen.
1. Dimensions
A critical factor to consider when buying new items in a Thor appliance package, for example, is the size of the equipment. Your new appliances should fit comfortably in your kitchen, allowing you ample space to move around as you prepare food or spend time in the room with family or friends. The new stove or refrigerator must also fit with existing cabinetry and countertops and allow for proper installation.
Before you invest in a new appliance, review the dimensions listed for the appliance, including its height, weight, and length. Use a tape measure to determine the space in your kitchen where you plan to install the appliance. For example, if you're buying a new stove, measure the height of your countertops and the opening between cabinets where the range will sit. Make sure that the top of your range is between 24" to 48" from the bottom of your upper cabinets and the sides sit about ½" from the sides of your cabinets. This allows for proper ventilation and prevents heat damage. For appliances like a dishwasher or refrigerator, measure the space needed for the item's doors. Most manufacturers offer a standard depth as well as a depth with the doors open, so take both measurements to ensure you can fully open drawers or doors in your space.
2. Energy Consumption and Efficiency
Most home appliances require electricity to function. Even modern gas stoves require power to provide 100% of their programs because they feature many electrically powered elements, such as the lights, clock, gas igniter, or the oven's electric convection fan. Inefficient and energy-hungry appliances can drive up your energy bills, especially if you use your appliances frequently. Models with energy efficiency certifications help keep your appliances' operating costs down. There are two ways to ensure you're shopping for energy-efficient appliances: the EnergyGuide yellow label and the Energy Star certification.
● EnergyGuide Yellow Labels
An EnergyGuide yellow label is a federally mandated consumer information label providing information regarding energy consumption and estimated yearly operating costs. The lower the estimated costs on the label, the less energy the appliance consumes. Federal law requires EnergyGuide labels on specific categories of new appliances, such as refrigerators, dishwashers, and freezers.
● Energy Star Certification
The Energy Star certification is another way of helping customers determine whether an appliance is energy-efficient. While an Energy Star label doesn't display energy consumption figures, it indicates the appliance meets the federal government's energy efficiency standards.
Purchasing Energy Star-certified appliances gives you the peace of mind that you are buying a tested and independently verified energy-efficient product, helping you save more on your energy bills.
3. Design and Styling
Whether you wish to build the perfect kitchen or plan to enhance the atmosphere of your living room with an electric fireplace, you'll need appliances with a pleasant design that match your home's interior style and atmosphere.
Premium-grade appliances often come in a wide range of colors and materials, allowing you to customize the look and feel of your home, enhance its atmosphere, or preserve the appearance of an existing interior design. For example, if you have a kitchen with dark-colored furniture and cabinets, you may want black stainless steel instead of standard white or silver, such as a ZLINE Autograph Collection appliance package.
4. Fuel Source
While not all home appliances require additional fuel sources, those that do are typically kitchen appliances, such as ovens and cooktops and outdoor grills. Your choice of fuel source must fit your needs, home configuration, and preferences. The two primary fuel sources for home appliances are natural gas and propane.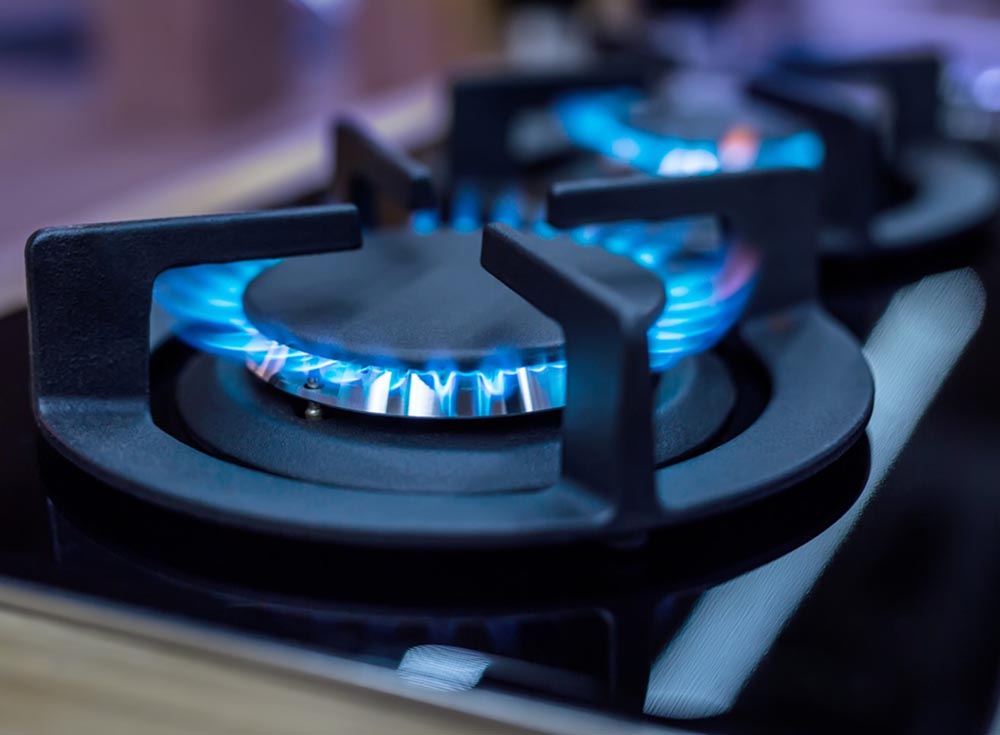 ● Natural Gas vs. Propane Appliances
Natural gas is the more common name for methane. Methane has a significantly lower boiling point than propane, meaning it requires lower temperatures to cool the gas into a liquid that can be stored in a tank. This characteristic is the primary reason propane is readily available in small, handheld tanks. Natural gas requires installing a large, static above-ground tank with gas lines connected to your house.
When considering whether to choose appliances powered using natural gas or propane, you must first consider what amenities are already available on your property. If you already have access to natural gas lines, choosing natural gas-powered appliances may be more convenient; the only requirement is connecting the appliances to your gas lines. If you don't have access to natural gas lines, propane appliances may be a better fit for your home to avoid costly renovations to connect the gas lines. You can connect propane-powered appliances to portable tanks readily available at your local retailer's propane exchange.
5. Options and Accessories
The ideal set of house appliances should perfectly match your needs and lifestyle. You'll want to choose appliances with options and accessories that go beyond basic functionalities and offer you everything you need. Some appliance accessories to complete your house appliance set include:
● Pot Filler
A pot filler is a wall-mounted faucet with an extendable arm, ideal for easily filling tall pots and large containers directly from above your stovetop. Whether you enjoy preparing pasta, soups, or stew, a pot filler is an excellent addition to any kitchen.
● Ice Maker
Built-in ice makers can produce large quantities of restaurant-grade ice in your kitchen, ensuring you always have a supply of ice cubes for drinks and cocktails.
● Wine Cooler
Wine coolers offer dedicated storage space for wine bottles and other beverages. They are available in many sizes, with bottle capacities ranging from 21 to over 150, making them suitable for casual wine enthusiasts and dedicated collectors.
● Grill Cover
If you spend more time cooking outdoors with the BBQ grill than any other appliance, a grill cover is the best way to protect it and your meals from the elements.
Create Your Dream Home With Premium-Quality Appliances
Selecting the ideal home appliances is essential to creating and designing the home of your dreams. The right selection of appliances can provide you with the comfort, functionality, and efficiency to make every task more enjoyable, from preparing drinks to cooking meals. Quality appliances are also more efficient and easily fit your home's style and interior atmosphere.