Project Name: U – Izakaya House
Interior Design: Sim-Plex Design Studio
Location: Grand Waterfront, To Kwa Wan, Hong Kong
Size: 367 sq.ft
In Japan, if you want to have a drink and meal, the best atmosphere is generally in an "izakaya". Among most of them, the U-shaped izakaya can most highlight its characteristics: the chef or the boss is at the core of the layout, and the diners sit in the U-shaped bar table surrounding the center. In recent years, there have also been Japanese dramas that use this type of U-shaped izakaya as the theme.
Sim-Plex takes the atmosphere of a U-shaped izakaya as the design core, and transforms and adjusts it, combining two U-shaped layouts: one is in the living and dining room, and the other is a semi- open kitchen. The storage functions are arranged in a U shape on the periphery, and the living scenarios are placed in the middle core.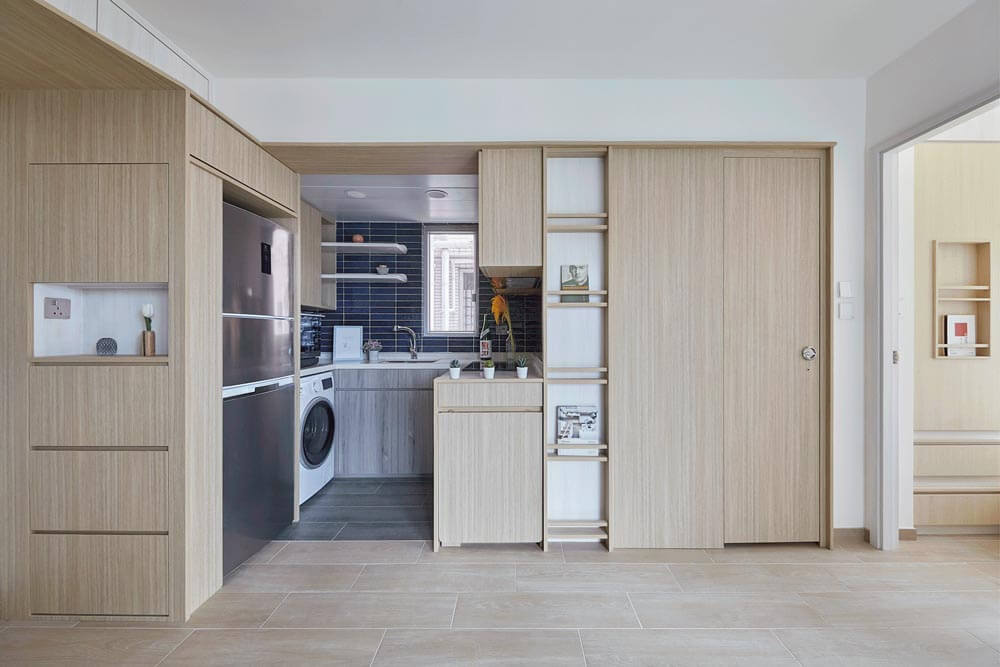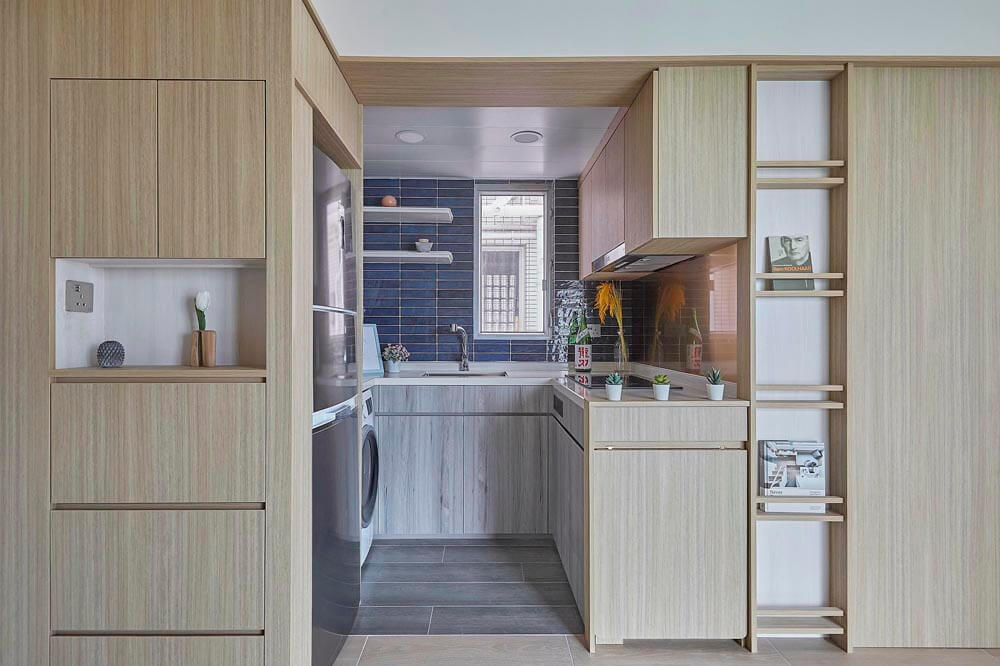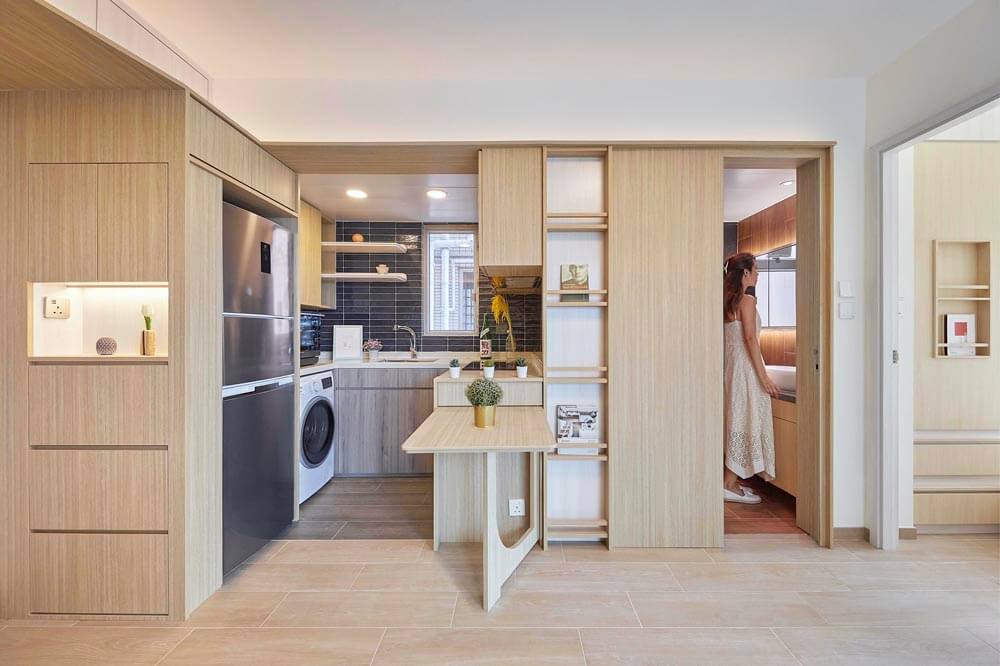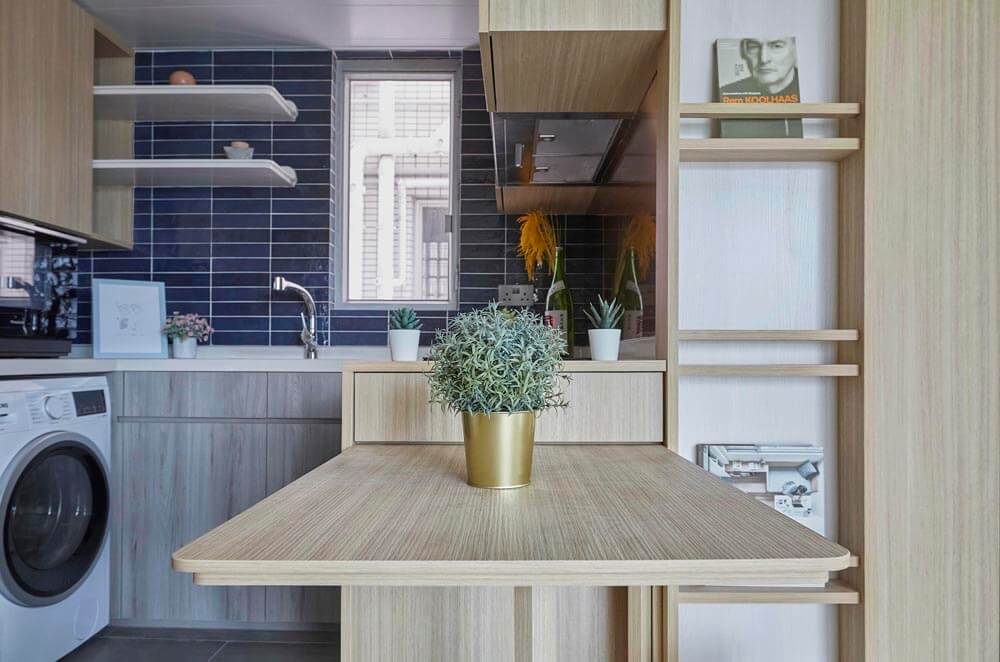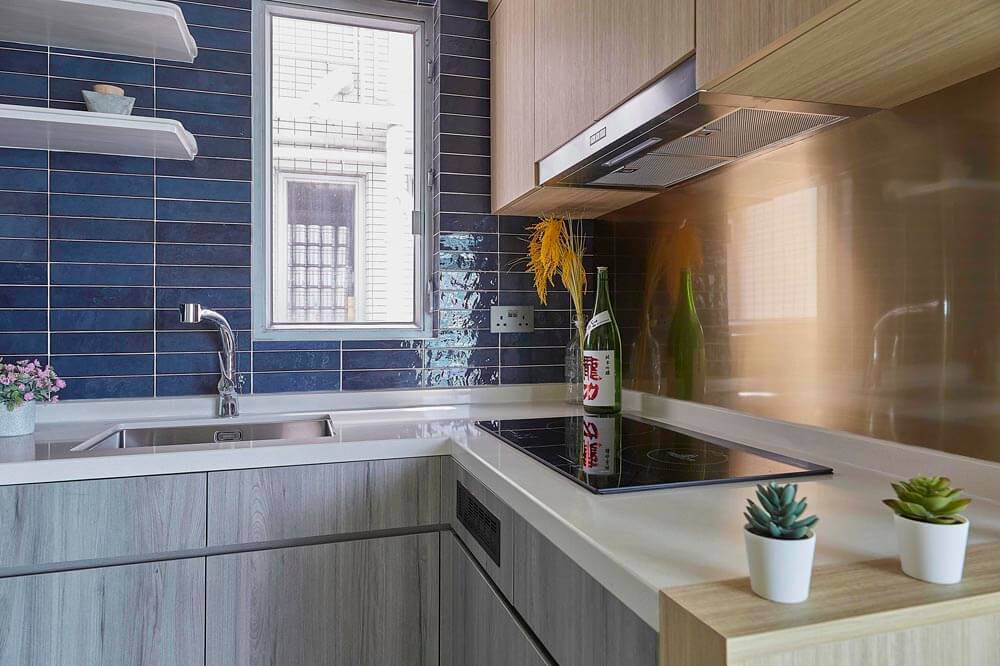 The living and dining room integrates shoe cabinets, entrance seats, hanging TVs, lighting, seats, magazine racks, foldable dining tables, bathroom hidden door, etc. The bathroom door is hidden by means of a cabinet wall, and with a magazine rack is placed for display. In front of the semi-open kitchen, a folding dining table is integrated and it doesn't take up space when not dining.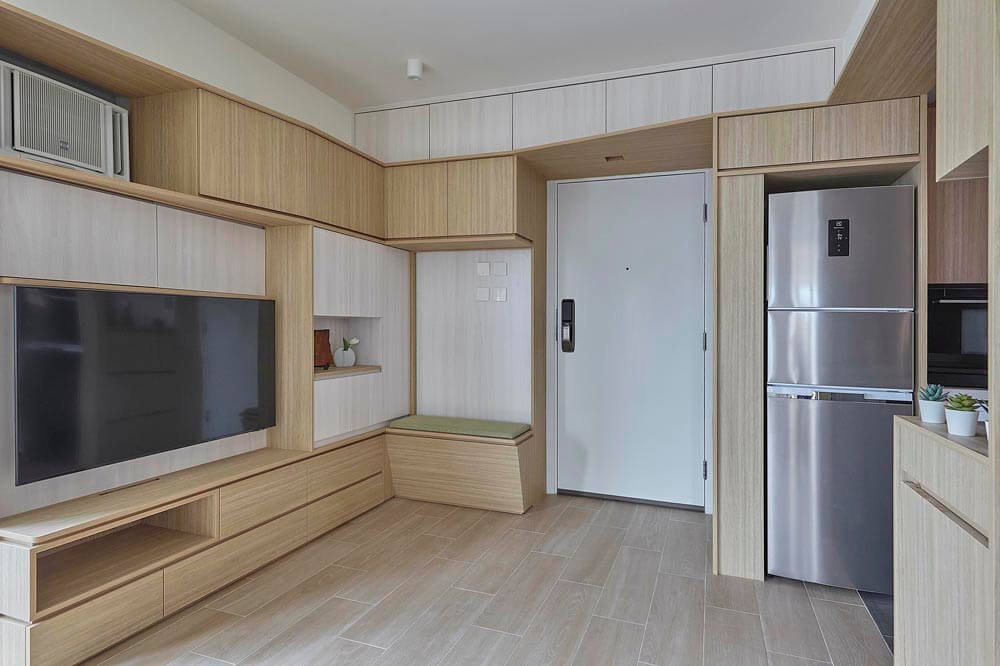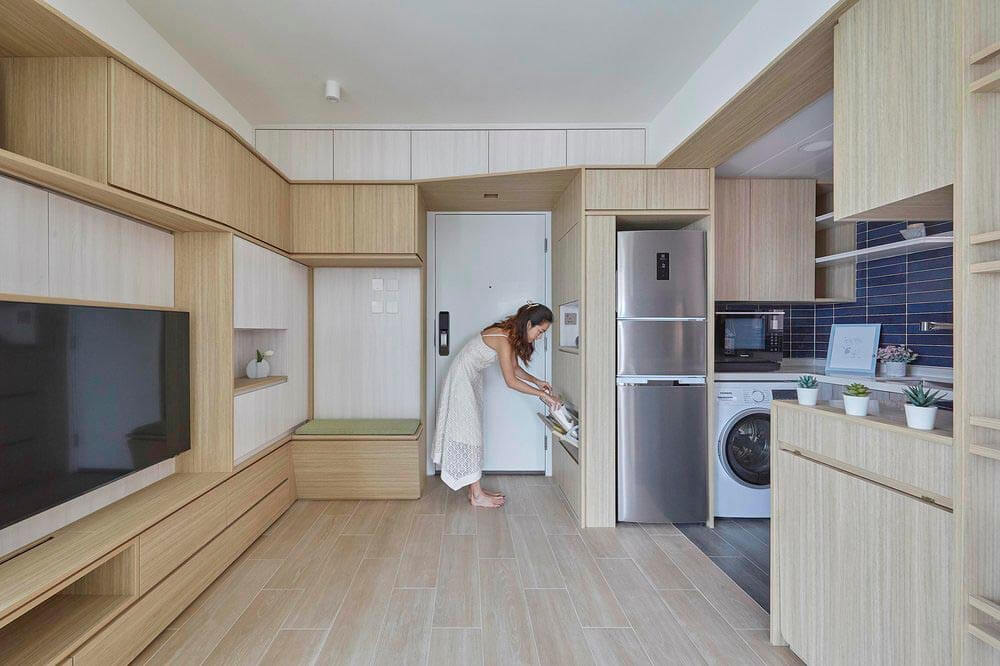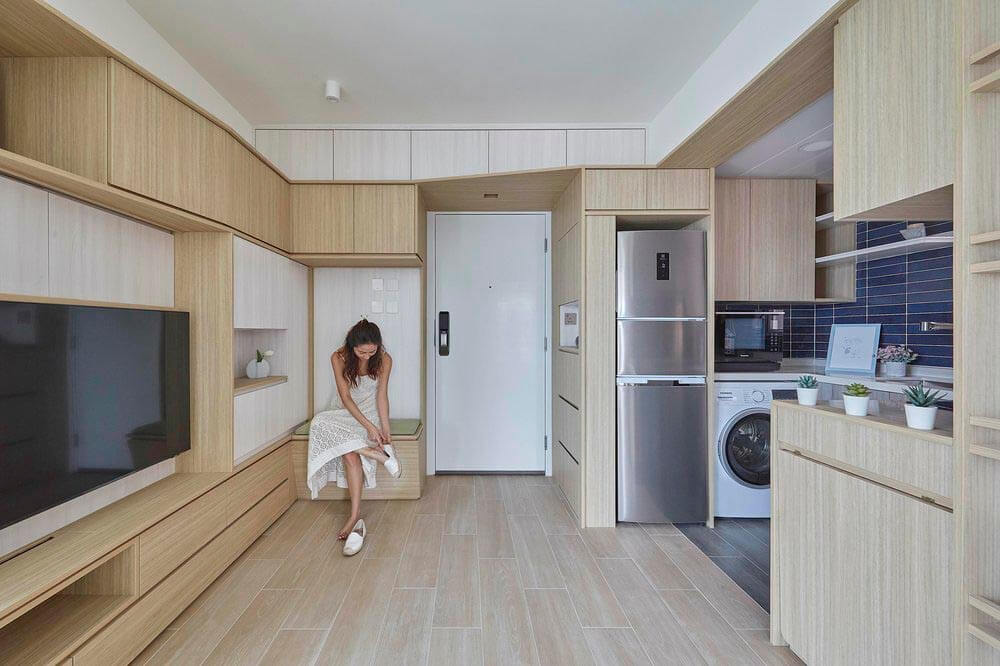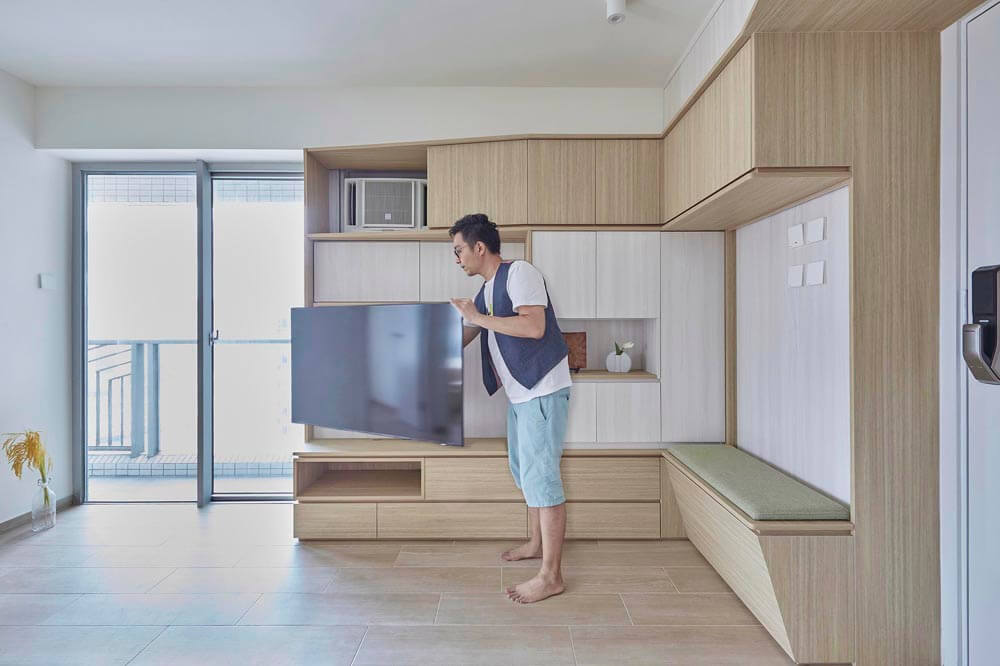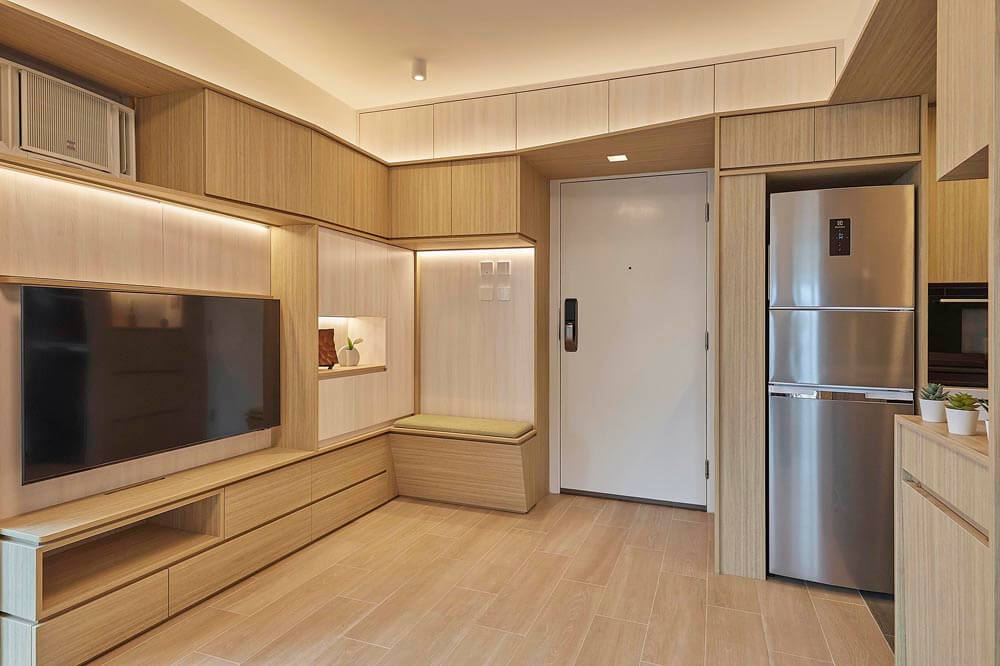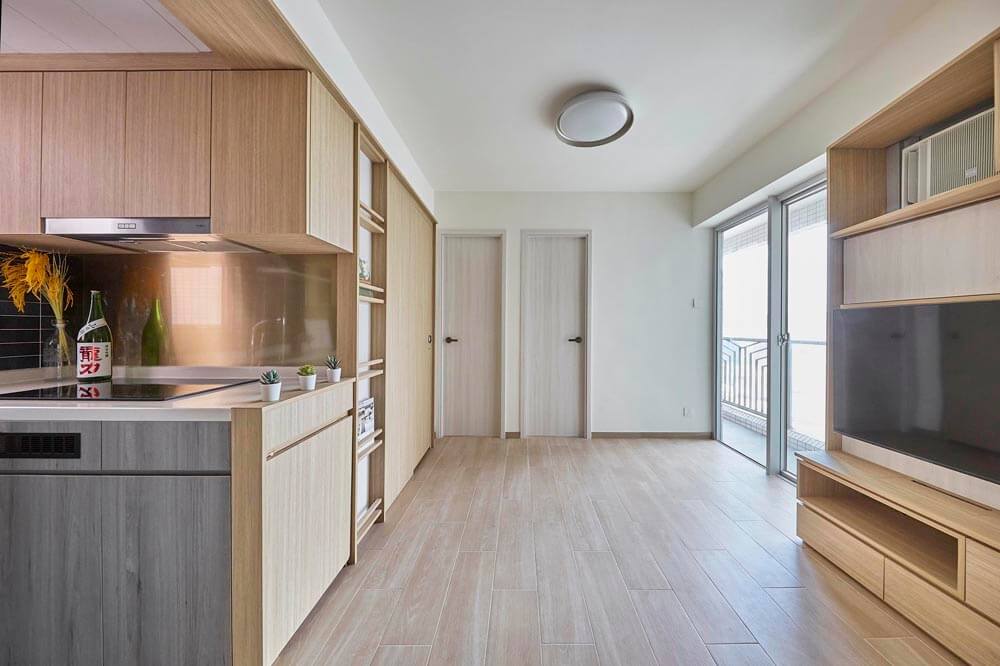 The U-shaped layout of the project increases the flexibility of the space and can create different living scenarios: when the family is enjoying themselves, the hanging TV will be shifted to the sofa; when dining, the hanging TV will remain in its original position, and the foldable dining table will be used for dining while watching TV, you can also add a four-person dining table to greet more friends; when practicing yoga, the foldable dining table can be folded to free up the most open space for yoga.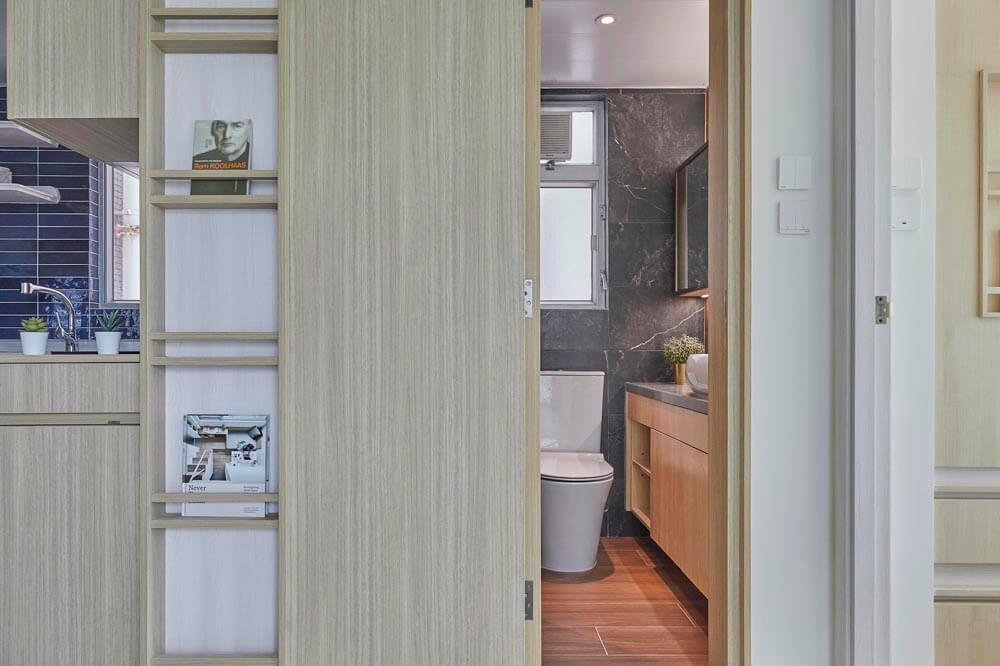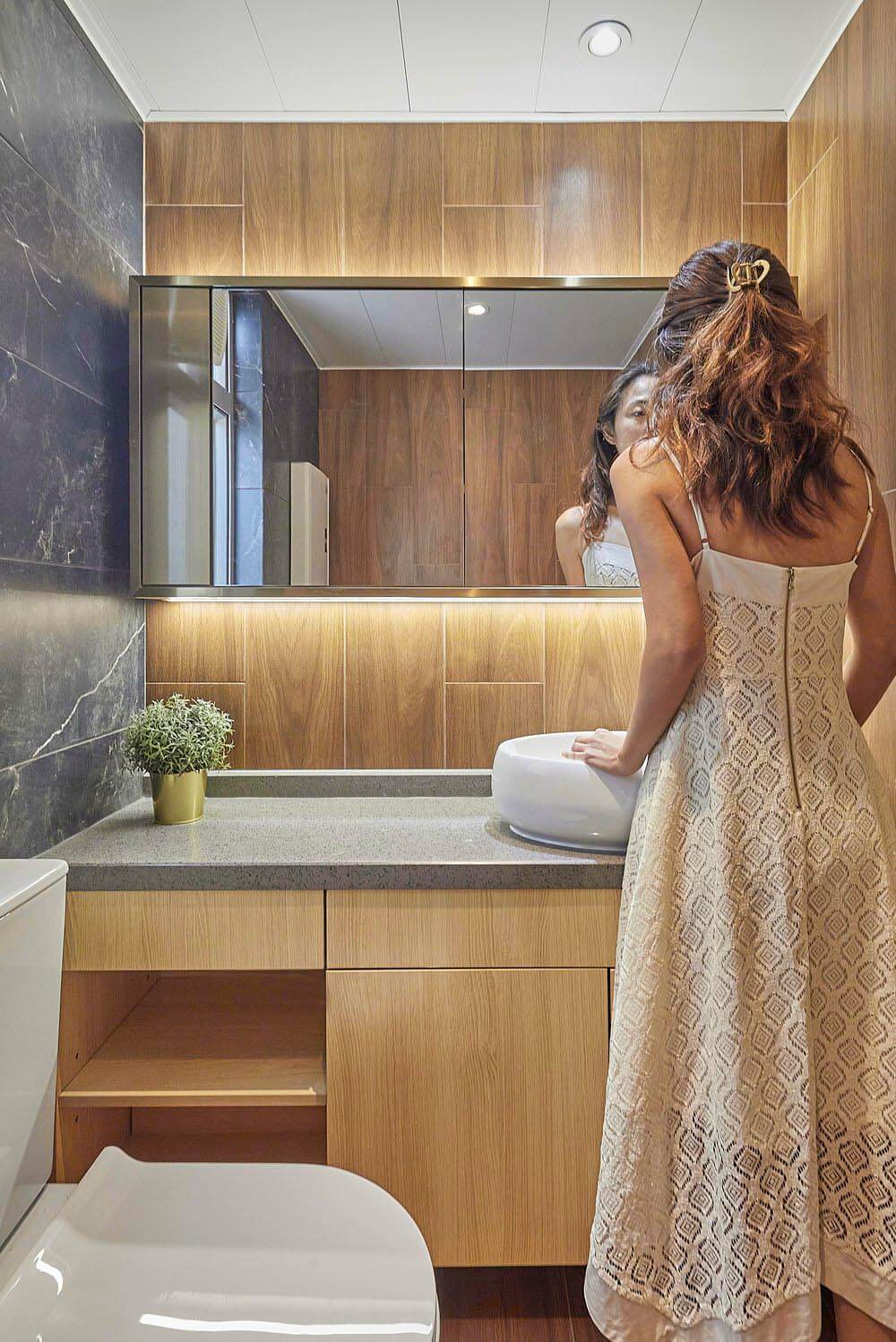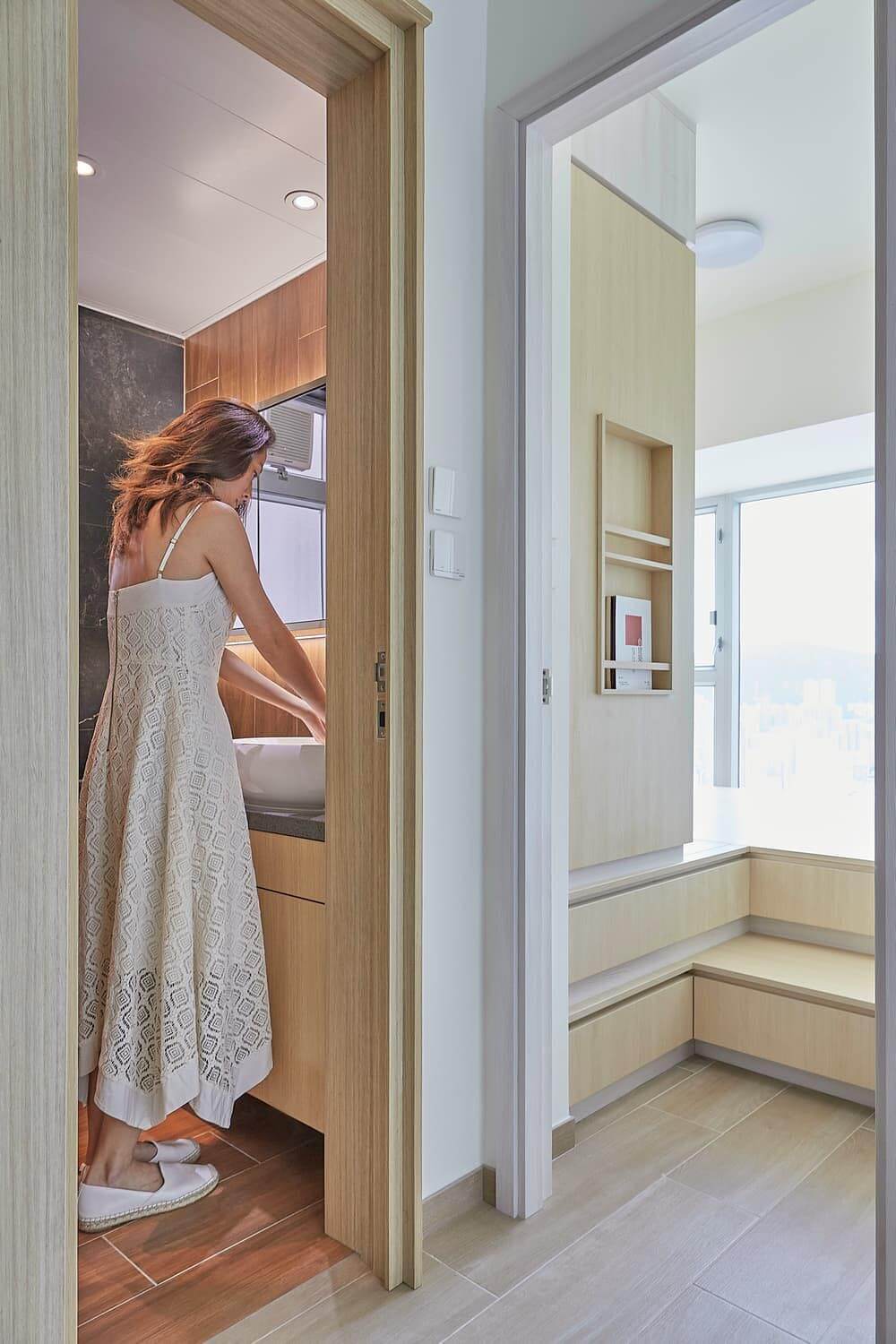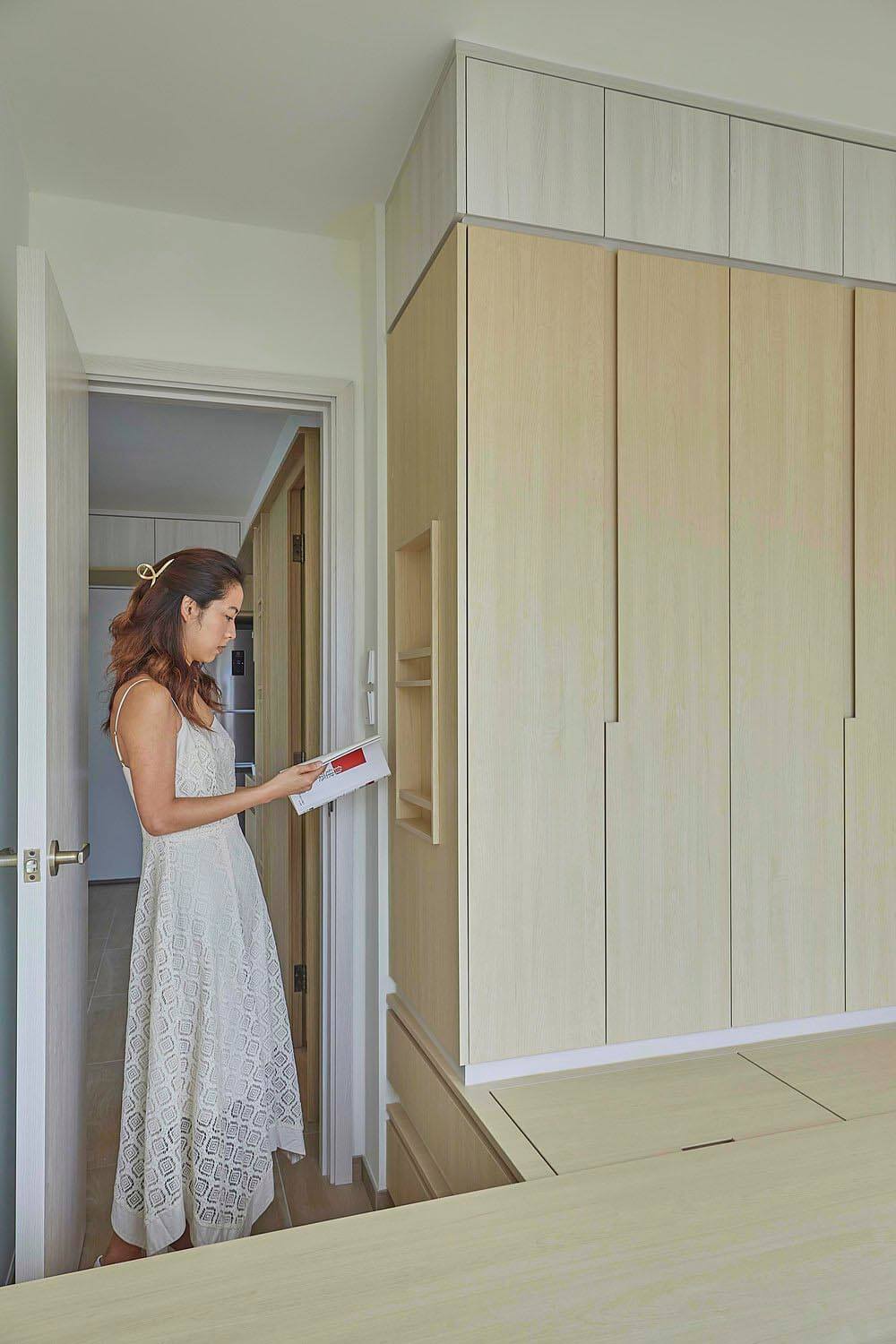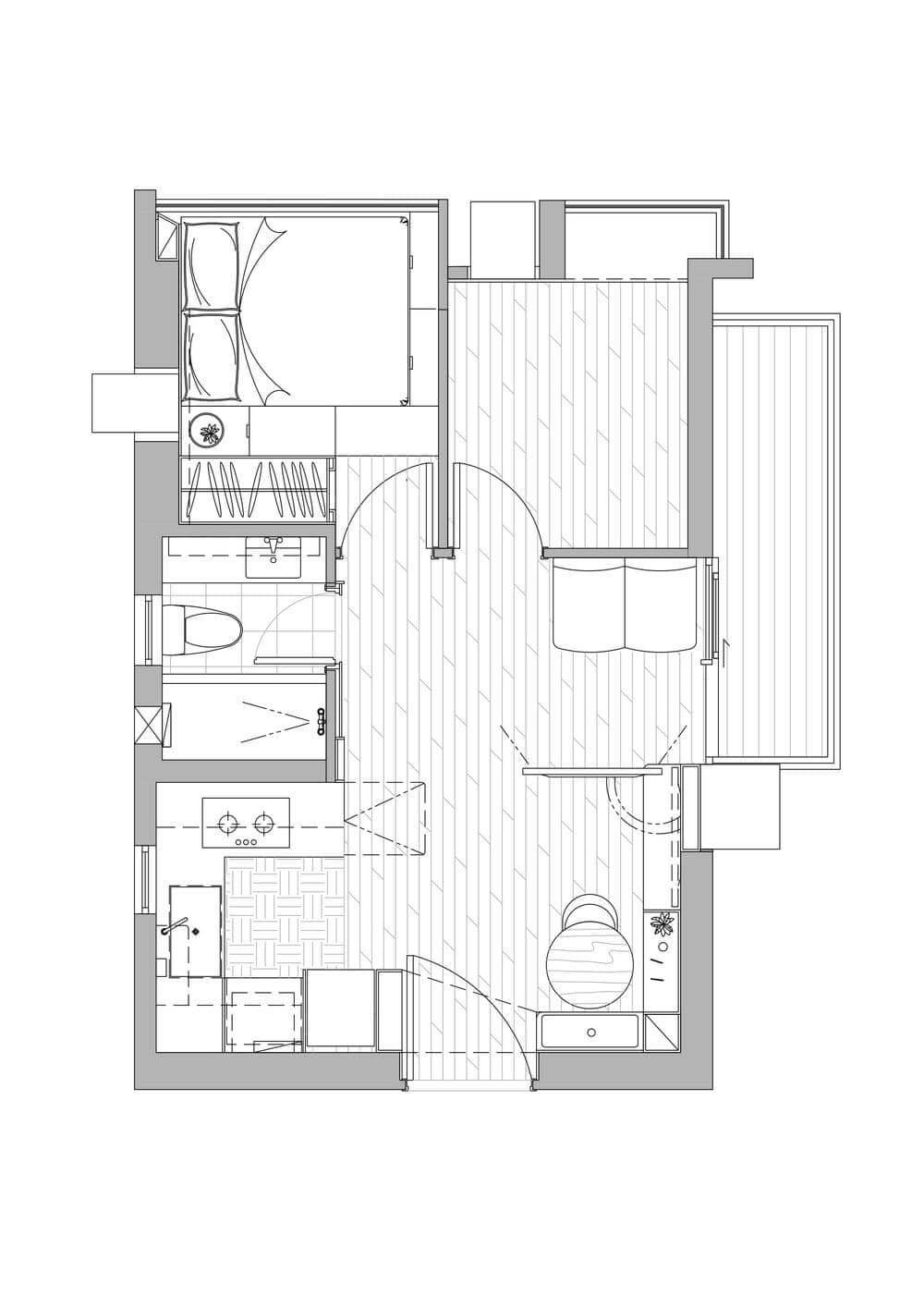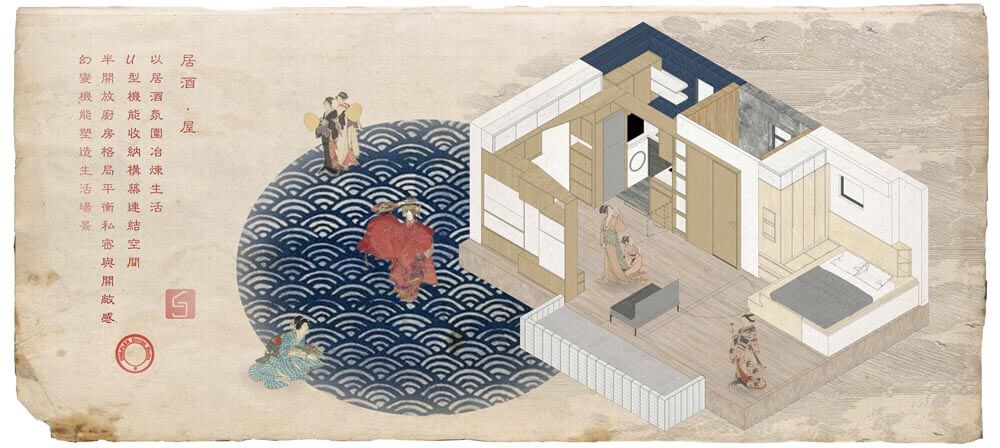 https://www.sim-plex-design.com/#/uizakaya-house/
https://en.wikipedia.org/wiki/Izakaya